Abreu Vineyards
About Abreu
Founded in 1986, Napa Valley's Abreu Vineyards is, without doubt, one of the leading cult estates in California alongside the likes of Harlan and Screaming Eagle. David Abreu is one of a handful of legends that have shaped the face of Napa Valley's first-class status, competing with the greatest wines in the world. The sentiments expressed below from the world's most important critics are as conclusive as anything with regards to the quality of this outstanding producer.
"One of the rarest estates in Napa Valley… These remain some of the most riveting, compelling wines being made anywhere in the world" - Antonio Galloni (Vinous)
"They are exquisite examples of Bordeaux blends that are true first growths in every sense. So how do I go about describing these wines, which are so exciting and satisfying on both hedonistic and intellectual levels" - Robert M. Parker Jr.
"David Abreu and superstar winemaker Brad Grimes continue to fashion some of the most powerful, concentrated, yet seamless Bordeaux blends in the Valley" - Jeb Dunnuck
The Vineyards
Since purchasing the flagship Madrona Ranch in the 1980s, Abreu has acquired three more vineyards in the Howell Mountain district; Cappella, Thorevilos, and Las Posadas, each has a stylistic variation that owes more to their unique terroirs than winemaking techniques. Many compare Abreu to Bordeaux First Growths including the Wine Advocate that has given them no less than eleven perfect scores.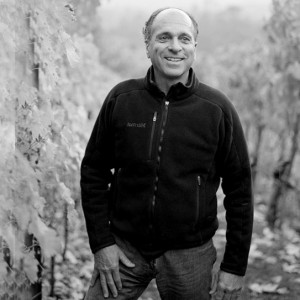 Prices:
Product Name
Region
Qty
Score
Price
California
1
96-100 (WA)

Inc. VAT

£1,682.04

Wine Advocate (96-100)

The 2015 Cappella should be close to perfection when it is finally released in several years. Inky bluish/purple to the rim, with blackberry, chocolate, graphite, barbecue smoke and forest floor notes, this incredibly rich, pure, structured and powerful wine is multi-dimensional, with huge levels of fruit and glycerin. To say it is a tour de force is almost an understatement. It should have 30-50 years of longevity.

More Info

California
1
99 (JS)

Inc. VAT

£1,628.04

James Suckling (99)

Aromas of blackberries, graphite, and lead pencil. Fresh and dried flowers and iron shavings. Full bodied, layered, tight and solid. Beautiful and very poised and thoughtful. Hints of fresh herbs, from lavender to lemon grass. Compressed. Great length and focus. Drink after 2022.

More Info

California
1
98-100 (WA)

Inc. VAT

£1,682.04

Wine Advocate (98-100)

Abreu is now calling his vineyard on Howell Mountain (a tract of 33 acres with 15 planted) Las Posadas, after the road high on the mountain that seems to be the Fifth Avenue of Howell Mountain vineyard sites. The seamless 2015 Las Posadas Proprietary Red nearly redefines opulence, extravagance, and intensity in its haute couture style. A candidate for perfection, the wine has notes of fruitcake, licorice, black truffle, forest floor, spring flowers, and black fruits that literally soar from the glass and continue across the palate with a cascade of earthly delights. This is a magnificent, almost chillingly perfect wine that has to be tasted to be experienced.

More Info

California
1
100 (VN)

Inc. VAT

£1,775.64

Vinous (100)

The 2016 Las Posadas is a stunning Howell Mountain wine. Inky, rich and hedonistically beautiful, the 2016 is simply magnificent. Crème de cassis, chocolate, menthol, licorice, lavender, cloves, mint, graphite and crushed rocks are all amped up in the glass. Unctuous, creamy and super-expressive, the Posadas captures the opulence of Howell Mountain. It is simply magnificent in every way.

More Info

California
1
100 (WA)

Inc. VAT

£2,738.04

Wine Advocate (100)

The perfect 2012 Madrona Ranch displays notes of roasted coffee, forest floor, incense, Christmas fruitcake, blackcurrants and blackberry fruit in an incredibly fragrant, full-bodied, opulent style. Far more dramatic and open-knit Capella, the 2012 Madrona is super-intense, with incredibly velvety tannins. This is a sublime wine of the highest order, a fabulous example of the vintage, and a tribute to the craftsmanship of David Abreu and Brad Grimes. It should drink well for 30+ years.

More Info

California
1
100 (JD)

Inc. VAT

£2,147.64

Jeb Dunnuck (100)

Pure perfection in a glass, the 2015 Madrona Ranch is more elegant and finesse-driven than the Cappella, yet doesn't give an inch with regard to power, richness, and length. Coming from a site just outside of St. Helena at the base of Spring Mountain, this beauty is a blend of 57% Cabernet Sauvignon, 30% Cabernet Franc, 11% Petit Verdot, and 2% Merlot. Insane notes of blackcurrant and blueberry fruits, truffle, gravelly minerality, forest floor, and exotic flowers all emerge from this full-bodied wine that has everything you could want from a glass of wine. Full-bodied, thrillingly textured, seamless, and with incredible intensity, it one of those wines where you run out of adjectives trying to describe it. In short, this is a perfect, legendary wine from this awesome winemaker and vineyard.

More Info

California
1
100 (JD)

Inc. VAT

£2,594.04

Jeb Dunnuck (100)

A perfect wine in every sense, the 2016 Madrona Ranch comes from a site at the base of Spring Mountain and is a mix of Cabernet Sauvignon and Cabernet Franc. It does everything right, with a magical bouquet of currants, ground herbs, licorice, graphite, spice, and who knows what else. These all carry to a massive 2016 that has a layered, multi-dimensional texture, building tannins, a colossal mid-palate, and a finish that won't quit. It's another heavenly wine from a great terroir and a great winemaker! Give bottles 2-4 years and enjoy over the following 30-40 years or more.

More Info

California
1
99 (JS)

Inc. VAT

£2,056.44

James Suckling (99)

Fabulous aromas of sweet tobacco, flowers, wet earth and blackberries. Black olives, too. Full body and chewy yet polished tannins. Dusty texture. Extremely flavorful. Tight and polished. A sophisticated, intriguing wine. Drink in 2022.

More Info

California
1
98 (WA)

Inc. VAT

£1,604.04

Wine Advocate (98)

As outstanding as all the Abreu wines are, if I had to choose one that stands apart from the others it would be Thorevilos. The 2008 Thorevilos is the most complete and deeply satisfying of Abreu's 2008s because the balance of fruit and structure is so impeccable. The 2008 literally explodes onto the palate with masses of dark fruit, tar, licorice and smoke. There is a fleshiness and depth of the fruit here that separates the Thorevilos from the other 2008s. Layers of fruit build towards the massive, masculine finish. In 2008 Thorevilos is 55% Cabernet Sauvignon, 30% Cabernet Franc and 15% Petit Verdot.

More Info

California
1
98 (VN)

Inc. VAT

£1,798.44

Vinous (98)

The 2017 Thorevilos is one of those rare wines that conveys both power and elegance. Today, the tannins are a bit imposing, but that's Thorevilos. What impresses most is the wine's delineation and clarity. All the elements are so impeccably balanced. Inky dark fruit, mocha, licorice, spice and leather are some of the many notes that pulse through the 2017. Best of all, the 2017 is not as brooding as some other recent vintages, and it will be ready to deliver pleasure with just a few years in bottle. It is a mind-blowing wine in every way.

More Info
Product Name
Region
Qty
Score
Price
California
1
96-100 (WA)

In Bond

£1,395.00

Wine Advocate (96-100)

The 2015 Cappella should be close to perfection when it is finally released in several years. Inky bluish/purple to the rim, with blackberry, chocolate, graphite, barbecue smoke and forest floor notes, this incredibly rich, pure, structured and powerful wine is multi-dimensional, with huge levels of fruit and glycerin. To say it is a tour de force is almost an understatement. It should have 30-50 years of longevity.

More Info

California
1
99 (JS)

In Bond

£1,350.00

James Suckling (99)

Aromas of blackberries, graphite, and lead pencil. Fresh and dried flowers and iron shavings. Full bodied, layered, tight and solid. Beautiful and very poised and thoughtful. Hints of fresh herbs, from lavender to lemon grass. Compressed. Great length and focus. Drink after 2022.

More Info

California
1
98-100 (WA)

In Bond

£1,395.00

Wine Advocate (98-100)

Abreu is now calling his vineyard on Howell Mountain (a tract of 33 acres with 15 planted) Las Posadas, after the road high on the mountain that seems to be the Fifth Avenue of Howell Mountain vineyard sites. The seamless 2015 Las Posadas Proprietary Red nearly redefines opulence, extravagance, and intensity in its haute couture style. A candidate for perfection, the wine has notes of fruitcake, licorice, black truffle, forest floor, spring flowers, and black fruits that literally soar from the glass and continue across the palate with a cascade of earthly delights. This is a magnificent, almost chillingly perfect wine that has to be tasted to be experienced.

More Info

California
1
100 (VN)

In Bond

£1,473.00

Vinous (100)

The 2016 Las Posadas is a stunning Howell Mountain wine. Inky, rich and hedonistically beautiful, the 2016 is simply magnificent. Crème de cassis, chocolate, menthol, licorice, lavender, cloves, mint, graphite and crushed rocks are all amped up in the glass. Unctuous, creamy and super-expressive, the Posadas captures the opulence of Howell Mountain. It is simply magnificent in every way.

More Info

California
1
100 (WA)

In Bond

£2,275.00

Wine Advocate (100)

The perfect 2012 Madrona Ranch displays notes of roasted coffee, forest floor, incense, Christmas fruitcake, blackcurrants and blackberry fruit in an incredibly fragrant, full-bodied, opulent style. Far more dramatic and open-knit Capella, the 2012 Madrona is super-intense, with incredibly velvety tannins. This is a sublime wine of the highest order, a fabulous example of the vintage, and a tribute to the craftsmanship of David Abreu and Brad Grimes. It should drink well for 30+ years.

More Info

California
1
100 (JD)

In Bond

£1,783.00

Jeb Dunnuck (100)

Pure perfection in a glass, the 2015 Madrona Ranch is more elegant and finesse-driven than the Cappella, yet doesn't give an inch with regard to power, richness, and length. Coming from a site just outside of St. Helena at the base of Spring Mountain, this beauty is a blend of 57% Cabernet Sauvignon, 30% Cabernet Franc, 11% Petit Verdot, and 2% Merlot. Insane notes of blackcurrant and blueberry fruits, truffle, gravelly minerality, forest floor, and exotic flowers all emerge from this full-bodied wine that has everything you could want from a glass of wine. Full-bodied, thrillingly textured, seamless, and with incredible intensity, it one of those wines where you run out of adjectives trying to describe it. In short, this is a perfect, legendary wine from this awesome winemaker and vineyard.

More Info

California
1
100 (JD)

In Bond

£2,155.00

Jeb Dunnuck (100)

A perfect wine in every sense, the 2016 Madrona Ranch comes from a site at the base of Spring Mountain and is a mix of Cabernet Sauvignon and Cabernet Franc. It does everything right, with a magical bouquet of currants, ground herbs, licorice, graphite, spice, and who knows what else. These all carry to a massive 2016 that has a layered, multi-dimensional texture, building tannins, a colossal mid-palate, and a finish that won't quit. It's another heavenly wine from a great terroir and a great winemaker! Give bottles 2-4 years and enjoy over the following 30-40 years or more.

More Info

California
1
99 (JS)

In Bond

£1,707.00

James Suckling (99)

Fabulous aromas of sweet tobacco, flowers, wet earth and blackberries. Black olives, too. Full body and chewy yet polished tannins. Dusty texture. Extremely flavorful. Tight and polished. A sophisticated, intriguing wine. Drink in 2022.

More Info

California
1
98 (WA)

In Bond

£1,330.00

Wine Advocate (98)

As outstanding as all the Abreu wines are, if I had to choose one that stands apart from the others it would be Thorevilos. The 2008 Thorevilos is the most complete and deeply satisfying of Abreu's 2008s because the balance of fruit and structure is so impeccable. The 2008 literally explodes onto the palate with masses of dark fruit, tar, licorice and smoke. There is a fleshiness and depth of the fruit here that separates the Thorevilos from the other 2008s. Layers of fruit build towards the massive, masculine finish. In 2008 Thorevilos is 55% Cabernet Sauvignon, 30% Cabernet Franc and 15% Petit Verdot.

More Info

California
1
98 (VN)

In Bond

£1,492.00

Vinous (98)

The 2017 Thorevilos is one of those rare wines that conveys both power and elegance. Today, the tannins are a bit imposing, but that's Thorevilos. What impresses most is the wine's delineation and clarity. All the elements are so impeccably balanced. Inky dark fruit, mocha, licorice, spice and leather are some of the many notes that pulse through the 2017. Best of all, the 2017 is not as brooding as some other recent vintages, and it will be ready to deliver pleasure with just a few years in bottle. It is a mind-blowing wine in every way.

More Info