Altos Las Hormigas
About Altos Las Homigas
Altos Las Hormigas is very much a key member of the unofficial consigliere of fiercely ambitious Argentine producers, making more nuanced and elegant Malbec. With more restrained oak influence and a greater focus on the expression of their incredible terroir, Altos Las Hormigas is redefining the varietal most certainly for the better. South America's leading terroir consultant, Pedro Parra, has championed this Mendoza winery and, very excitingly, Tim Atkin MW has awarded Altos Las Hormigas First Growth status in his influential 'Special Argentina Report 2020'.
The Vineyards and the Wines
The estate's very low-yielding Gualtallary vineyards sit at 1,300 metres above sea level. This high altitude combined with varying temperatures and loamy soils pushes Malbec to its limits, resulting in wines with power, elegance and a kaleidoscope of flavours. The intensity and structure of this wine combine effortlessly so that whilst it is drinking beautifully now, it will reward cellaring to fully realize its potential.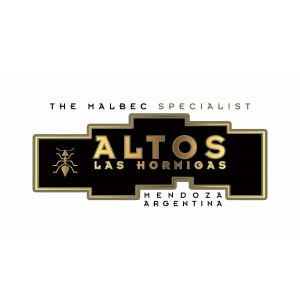 Name
Price Low
Price High
Year (Old)
Year (New)
Prices:
Product Name
Region
Qty
Score
Price

Mendoza
1
97 (WA)

Inc. VAT

£352.84

Wine Advocate (97)

The site-specific 2018 Malbec Appellation Gualtallary comes from specific soils, two plots that they believe transmit the maximum expression of limestone to Malbec, giving a structured wine with fine-grained tannins but a little wild. The vines are on stony and gravelly soils with a high percentage of limestone and sand with around 3% clay at 1,300 meters in altitude. The grapes fermented in small concrete vats with indigenous yeasts at some 25 degrees Celsius for 15 days. It matured in untoasted 3,500-liter French oak foudres for 18 months and no less than 12 months in bottle. This comes from sandy soils and very low yields that give it chalkier tannins and a savage way. This has a slightly rustic touch, vertical and with some lightness. There's always a fresh touch of aromatic herbs (thyme and rockrose), with a textured palate and very tasty and clean flavors in the finish. 20,600 bottles were filled in September 2019.

More Info

Mendoza
1
98 (TA)

Inc. VAT

£367.24

Tim Atkin MW (98)

Concentration is easy to achieve in Argentina," says Alberto Antonini, "but texture is much harder." All I can say is that he has succeeded here on this best-ever release from Altos Las Hormigas, which brings Burgundian levels of grace and complexity to Malbec. Scented, hauntingly graceful and complex with remarkable focus and depth, a hint of oak, sweet red fruits and a lingering finish. Exceptional winemaking.

More Info
Product Name
Region
Qty
Score
Price

Mendoza
1
97 (WA)

In Bond

£278.00

Wine Advocate (97)

The site-specific 2018 Malbec Appellation Gualtallary comes from specific soils, two plots that they believe transmit the maximum expression of limestone to Malbec, giving a structured wine with fine-grained tannins but a little wild. The vines are on stony and gravelly soils with a high percentage of limestone and sand with around 3% clay at 1,300 meters in altitude. The grapes fermented in small concrete vats with indigenous yeasts at some 25 degrees Celsius for 15 days. It matured in untoasted 3,500-liter French oak foudres for 18 months and no less than 12 months in bottle. This comes from sandy soils and very low yields that give it chalkier tannins and a savage way. This has a slightly rustic touch, vertical and with some lightness. There's always a fresh touch of aromatic herbs (thyme and rockrose), with a textured palate and very tasty and clean flavors in the finish. 20,600 bottles were filled in September 2019.

More Info

Mendoza
1
98 (TA)

In Bond

£290.00

Tim Atkin MW (98)

Concentration is easy to achieve in Argentina," says Alberto Antonini, "but texture is much harder." All I can say is that he has succeeded here on this best-ever release from Altos Las Hormigas, which brings Burgundian levels of grace and complexity to Malbec. Scented, hauntingly graceful and complex with remarkable focus and depth, a hint of oak, sweet red fruits and a lingering finish. Exceptional winemaking.

More Info
Name
Price Low
Price High
Year (Old)
Year (New)