Beaulieu Vineyard
About Beaulieu Vineyard
In 1900, when Georges de Latour's wife, Fernande, laid eyes on the land that would become their original Rutherford vineyard, she named it "beau lieu," or "beautiful place." Shortly thereafter, de Latour bought the ranch and founded Beaulieu Vineyard with the vision of making Napa Valley wines that would rival those of his native France.
De Latour quickly made a name for himself by importing Phylloxera-resistant rootstock to help rebuild the California wine industry as well as establishing a relationship with the Catholic Church, which would allow Beaulieu Vineyard to remain in business during Prohibition.
After the repeal, de Latour introduced André Tchelistcheff to Beaulieu Vineyard, famed viticulturist and enologist who instituted the philosophy of continuous innovation in vineyard and winery to which we remain dedicated today. Tchelistcheff was also responsible for coining Beaulieu Vineyard's inaugural Georges de Latour Private Reserve wine. The 1936 Cabernet Sauvignon-based wine was so distinctive that Tchelistcheff insisted it be bottled as the winery's flagship offering, a wine that considered by many to be Napa's first "cult" cabernet.
Today, Beaulieu Vineyard continues to innovative, utilizing the latest technology in combination with time-honored traditions to produce exceptional Napa Valley Cabernets.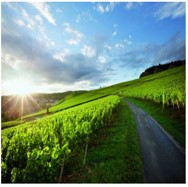 Prices:
Product Name
Region
Qty
Score
Price
California
1
98 (JS)

Inc. VAT

£876.47

James Suckling (98)

A complex red with blackcurrants, forest floor and mint. Eucalyptus, too. Love the aromas. Full body with ripe tannins that roll on the palate. Very harmonious and precise. Needs four to five years to come together, but already a joy to taste.

More Info

California
1
97 (JS)

Inc. VAT

£767.87

James Suckling (97)

This is one of the most balanced Georges de Latour, offering currants, minerals, fresh herbs and spices. It's full-bodied with very fine tannins. Long and focused. Subtle and complex. Very elegant and refined in the end. Reminds me of classic, old vintages from the 1960s and 1970s. Drink or hold.

More Info

California
1
98 (JS)

Inc. VAT

£638.27

James Suckling (98)

Blackberry, blackcurrant and mint with some sage and crushed-stone undertones. Full-bodied with chewy tannins that are in-check and nicely polished. Smoke, toasted oak and bark at the end, complementing the fresh yet ripe fruit. Drink after 2024.

More Info

California
1
100 (JS)

Inc. VAT

£832.07

James Suckling (100)

Wow! The aromas to this are really exceptional, with a tangerine edge to the blackcurrants, graphite, lead pencil, flowers and wet earth. It changes all the time. So expressive and refined. Full-bodied with great intensity and depth of fruit. The ultra-fine tannins display millions of layers. The texture on the palate is superb and lasts for minutes. This is the new 1974 George de Latour, which was a legend. Real Napa Valley red here. Drinkable now, to understand it, but truly great in five to six years and onwards. Benchmark.

More Info
Product Name
Region
Qty
Score
Price
California
1
98 (JS)

In Bond

£717.00

James Suckling (98)

A complex red with blackcurrants, forest floor and mint. Eucalyptus, too. Love the aromas. Full body with ripe tannins that roll on the palate. Very harmonious and precise. Needs four to five years to come together, but already a joy to taste.

More Info

California
1
97 (JS)

In Bond

£626.50

James Suckling (97)

This is one of the most balanced Georges de Latour, offering currants, minerals, fresh herbs and spices. It's full-bodied with very fine tannins. Long and focused. Subtle and complex. Very elegant and refined in the end. Reminds me of classic, old vintages from the 1960s and 1970s. Drink or hold.

More Info

California
1
98 (JS)

In Bond

£518.50

James Suckling (98)

Blackberry, blackcurrant and mint with some sage and crushed-stone undertones. Full-bodied with chewy tannins that are in-check and nicely polished. Smoke, toasted oak and bark at the end, complementing the fresh yet ripe fruit. Drink after 2024.

More Info

California
1
100 (JS)

In Bond

£680.00

James Suckling (100)

Wow! The aromas to this are really exceptional, with a tangerine edge to the blackcurrants, graphite, lead pencil, flowers and wet earth. It changes all the time. So expressive and refined. Full-bodied with great intensity and depth of fruit. The ultra-fine tannins display millions of layers. The texture on the palate is superb and lasts for minutes. This is the new 1974 George de Latour, which was a legend. Real Napa Valley red here. Drinkable now, to understand it, but truly great in five to six years and onwards. Benchmark.

More Info