Château Beauséjour (Duffau-Lagarrosse)
Château Beausejour Duffau-Lagarrosse
Beausejour Duffau-Lagarrosse split with the rest of the Beausejour estate in the late 19th century. The winery remained somewhat under the radar for most of a century until the 1990 vintage became a cult hit when it scored 100 points with Robert M. Parker Jr and he called it was his "desert island wines". But the 1990 was largely considered a bit of a one-hit-wonder until the last decade or so.
The small 6.75 ha vineyard is 80% Merlot with Cabernet Franc and a tiny amount of Cabernet Sauvignon. The estate is gradually increasing the percentage of Cabernet Franc. The vineyard is well positioned in a single plot on top of the Saint-Émilion plateau. The average age of the vines is close to 35 years of age, with some vines being much older. The elevations on the hillside terroir range from 45 meters to 70 meters at its peak. The vineyard is managed using sustainable techniques with the goal of naturally low yields.
Fast-forward to the present and 2009 can be seen as the beginning of a new era for this tiny Saint-Émilion property. They issued one successful vintage after another hitting 100 points in 2015 and firmly establishing themselves in the highest echelon of the region. Indeed, in his note on the 2016 Jeb Dunnuck refers to the estate as now being "legendary".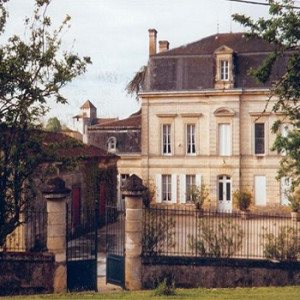 Name
Price Low
Price High
Year (Old)
Year (New)
Prices:
Product Name
Region
Qty
Score
Price

Bordeaux
1
94 (WS)

Inc. VAT

£1,478.47

Wine Spectator (94)

Fabulous aromas of blackberry, licorice and flowers. Wonderful nose. Full-bodied, with racy tannins and a long finish. This is powerful and rich. This is very long and velvety. Gorgeous. The winemaker here thinks it could match the great 1990 and 1989. Almost classic quality. Score range: 92-94 -JS

More Info

Bordeaux
2
94 (WS)

Inc. VAT

£705.64

Wine Spectator (94)

Fabulous aromas of blackberry, licorice and flowers. Wonderful nose. Full-bodied, with racy tannins and a long finish. This is powerful and rich. This is very long and velvety. Gorgeous. The winemaker here thinks it could match the great 1990 and 1989. Almost classic quality. Score range: 92-94 -JS

More Info

Bordeaux
3
86-89 (VN (ST))

Inc. VAT

£554.69

Vinous - Stephen Tanzer (86-89)

Good saturated ruby. Pungent aromas of black licorice, violet and mint. Sweet on entry, then sappy and backward, with a minty element and a distinct greenness. The licorice element remains strong in the mouth. Finishes with slightly tough tannins and very good juicy persistence.

More Info

Bordeaux
1
95 (VN (NM))

Inc. VAT

£1,074.07

Vinous - Neal Martin (95)

The 2008 Beauséjour Héritiers Duffau-Lagarrosse is evolving into one of the standout wines of the vintage. From a modest showing in barrel, it seemed to improve when I last tasted it in 2012 and now at a decade old, it has upped the ante further. Intense wild strawberry and blackberry notes struck through with minerals and graphite, all beautifully defined and immediately take you aback and yet you know there is much more to come. The palate is very well balanced with a firm but not imposing structure. The acidity is beautifully judged and it counterbalances the impressive fruit concentration, whilst there is a killer sorbet-like freshness on the finish that leaves the mouth tingling. Sometimes this Saint Émilion can surpass your expectations and whilst the 2008 might not be as spectacular as the 1990, it is one of the hidden gems of the vintage. (Tasted at the château.)

More Info

Bordeaux
1
95 (VN (ST))

Inc. VAT

£3,626.47

Vinous - Stephen Tanzer (95)

Vivid ruby. Captivating aromas of blackcurrant, red cherry, sweet spices and minerals are complemented by a strikingly pure violet nuance. Enters the mouth lush and concentrated, offering sweet dark berry and coffee flavors lifted by notes of black pepper, graphite and Asian spices. Turns more austere on the back half but remains very pure, hinting at uncommon depth and complexity. This classic, elegantly styled BDL finishes long and crisp, with very polished tannins and floral and mineral echoes.

More Info

Bordeaux
2
94+ (WA)

Inc. VAT

£1,089.67

Wine Advocate (94+)

Another brilliant wine of great nobility and finesse, the 2011 Beausejour-Duffau reveals a saturated chalky minerality as well as plenty of blue and black fruits, and fabulous precision and purity. It possesses a medium to full-bodied mouthfeel and a distinctive/singular style only possessed by the greatest wines. Give it 4-5 years of cellaring and drink it over the following two decades. It promises to be one of the longest lived wines of the vintage. At 14.7% alcohol, this is a blend of 80% Merlot and 20% Cabernet Franc.

More Info

Bordeaux
2
93-95 (VN (AG))

Inc. VAT

£781.27

Vinous - Antonio Galloni (93-95)

The 2013 Beauséjour Héritiers Duffau-Lagarrosse is one of the most exciting wines of the vintage. Dark, rich, powerful and creamy, the 2013 boasts stunning overall balance. An exotic, beguiling bouquet melds into dark fruit in an utterly impeccable, vivid wine loaded with personality. Sweet rose petals, spices and mint wrap around the highly expressive finish. This is one of the highlights of the vintage, a year that had more than its share of challenges. The old-vine Merlot was quite vulnerable to coulure, while the later-ripening Cabernet Franc suffered from poor late-season weather. The blend is 80% Merlot and 20% Cabernet Franc. Tasted twice.

More Info

Bordeaux
1
97 (VN (AG))

Inc. VAT

£582.04

Vinous - Antonio Galloni (97)

An utterly spellbinding wine, the 2014 Beauséjour Héritiers Duffau-Lagarrosse is also one of the unqualified successes of the vintage. Beams of tannin give the 2014 its ample, broad feel. Inky red cherry, blueberry, smoke, leather and tobacco fill out the wine's big frame effortlessly. Layers of intense fruit meld into a huge spine of tannin in a vertical, massively structured Saint-Émilion. So many 2014s are charming and accessible, but this is not one of them. Readers will have to be patient.

More Info

Bordeaux
5
100 (JS)

Inc. VAT

£1,779.67

James Suckling (100)

This is extraordinary. There has never been a wine like this here since the famous 1990 or underrated 1989. Violets, flowers, stones and limestone. Oyster-shell undertones. Full-bodied, muscular and so structured. A phenomenal wine that reminds me of the great Bordeaux of the 1950s. Try in 2026.

More Info

Bordeaux
1
100 (JS)

Inc. VAT

£945.64

James Suckling (100)

This is extraordinary. There has never been a wine like this here since the famous 1990 or underrated 1989. Violets, flowers, stones and limestone. Oyster-shell undertones. Full-bodied, muscular and so structured. A phenomenal wine that reminds me of the great Bordeaux of the 1950s. Try in 2026.

More Info

Bordeaux
1
100 (JD)

Inc. VAT

£1,850.47

Jeb Dunnuck (100)

Cassis, crushed rocks, graphite, and liquid violet notes all emerge from the 2016 Château Beauséjour, one of the magical wines in this great, great vintage. Possessing full-bodied richness, building tannin, world-class purity of fruit, and an incredible finish, it's one of those "iron fist in a velvet glove" wines that carries awesome richness and depth, yet just glides over the palate with no sensation of weight or heaviness. This legendary Saint-Emilion needs 6-7 years of cellaring and will keep for 3-4 decades. Don't miss this wine!

More Info

Bordeaux
1
100 (JD)

Inc. VAT

£1,213.66

Jeb Dunnuck (100)

Cassis, crushed rocks, graphite, and liquid violet notes all emerge from the 2016 Château Beauséjour, one of the magical wines in this great, great vintage. Possessing full-bodied richness, building tannin, world-class purity of fruit, and an incredible finish, it's one of those "iron fist in a velvet glove" wines that carries awesome richness and depth, yet just glides over the palate with no sensation of weight or heaviness. This legendary Saint-Emilion needs 6-7 years of cellaring and will keep for 3-4 decades. Don't miss this wine!

More Info

Bordeaux
1
100 (JD)

Inc. VAT

£739.24

Jeb Dunnuck (100)

Cassis, crushed rocks, graphite, and liquid violet notes all emerge from the 2016 Château Beauséjour, one of the magical wines in this great, great vintage. Possessing full-bodied richness, building tannin, world-class purity of fruit, and an incredible finish, it's one of those "iron fist in a velvet glove" wines that carries awesome richness and depth, yet just glides over the palate with no sensation of weight or heaviness. This legendary Saint-Emilion needs 6-7 years of cellaring and will keep for 3-4 decades. Don't miss this wine!

More Info

Bordeaux
1
97 (WA)

Inc. VAT

£1,180.87

Wine Advocate (97)

Deep garnet-purple in color, the 2017 Beausejour (Duffau Lagarrosse) prances out of the glass with energetic notes of crushed black and red plums, black cherries and black raspberries plus wafts of potpourri, oolong tea and lavender. The medium-bodied palate is oh-so-pretty with bags of fragrant fruit and a firm, plush frame, finishing long and perfumed.

More Info

Bordeaux
7
97 (WA)

Inc. VAT

£567.64

Wine Advocate (97)

Deep garnet-purple in color, the 2017 Beausejour (Duffau Lagarrosse) prances out of the glass with energetic notes of crushed black and red plums, black cherries and black raspberries plus wafts of potpourri, oolong tea and lavender. The medium-bodied palate is oh-so-pretty with bags of fragrant fruit and a firm, plush frame, finishing long and perfumed.

More Info

Bordeaux
1
99 (WCI)

Inc. VAT

£1,213.66

The Wine Cellar Insider (99)

With all the richness, density and concentration required, you also find endless waves of perfectly ripe, black, blue and dark red fruits, crushed rocks, stone, licorice, smoke, flowers and espresso. Here you find, intensity, purity, minerality, silk and velvety tannins and a seamless, 60 second finish that just won't quit. The wine blends is 80% Merlot with 20% Cabernet Franc. Only 1,150 cases were produced.

More Info

Bordeaux
1
99 (WCI)

Inc. VAT

£1,537.27

The Wine Cellar Insider (99)

With all the richness, density and concentration required, you also find endless waves of perfectly ripe, black, blue and dark red fruits, crushed rocks, stone, licorice, smoke, flowers and espresso. Here you find, intensity, purity, minerality, silk and velvety tannins and a seamless, 60 second finish that just won't quit. The wine blends is 80% Merlot with 20% Cabernet Franc. Only 1,150 cases were produced.

More Info

Bordeaux
1
99 (WCI)

Inc. VAT

£765.64

The Wine Cellar Insider (99)

With all the richness, density and concentration required, you also find endless waves of perfectly ripe, black, blue and dark red fruits, crushed rocks, stone, licorice, smoke, flowers and espresso. Here you find, intensity, purity, minerality, silk and velvety tannins and a seamless, 60 second finish that just won't quit. The wine blends is 80% Merlot with 20% Cabernet Franc. Only 1,150 cases were produced.

More Info

Bordeaux
1
97 (DC)

Inc. VAT

£1,011.64

Decanter (97)

Gorgeously aromatic and concentrated nose, rich with wild flowers and bramble fruits. Lovely cool blue fruits on the palate, blueberries, plums and black cherries with lashings of graphite, slate and liquorice giving a real spicy menthol mineral tone to the palate. Such complexity with poise and polish. Youthful for sure, but this will be excellent. The texture is so attractive and likeable. This has energy and vibrancy despite still being knitted down, it's just giving a hint of what's to come. Buy and hold on to.

More Info

Bordeaux
1
97 (DC)

Inc. VAT

£733.84

Decanter (97)

Gorgeously aromatic and concentrated nose, rich with wild flowers and bramble fruits. Lovely cool blue fruits on the palate, blueberries, plums and black cherries with lashings of graphite, slate and liquorice giving a real spicy menthol mineral tone to the palate. Such complexity with poise and polish. Youthful for sure, but this will be excellent. The texture is so attractive and likeable. This has energy and vibrancy despite still being knitted down, it's just giving a hint of what's to come. Buy and hold on to.

More Info

Bordeaux
14
97-98 (JS)

Inc. VAT

£752.44

James Suckling (97-98)

This is a very cool and refined young Bordeaux with crushed-berry, walnut, mushroom, chocolate and salt character. Some wet earth, too. It's medium-to full-bodied with very integrated tannins that are polished and poised. Energetic, long and precise at the finish. 81.5% merlot and 18.5% cabernet franc.

More Info

Bordeaux
1
98-100 (JA)

Inc. VAT

£1,090.49

Jane Anson Inside Bordeaux (98-100)

Just so good, so much uplift, direction and power, with vivid violet reflections to the ruby coloured fruit. Intense and concentrated on the opening, then a soaring limestone juice comes in through the mid palate, with the whole thing showing precision and character. A jumbled, joyful mix of blueberry, cassis, peony, roses, pummice stone and slate limestone, cocoa bean and coffee, showing real depth and seduction. This is always one of the wines that for me most leans in to the character of limestone, and you really feel the full impact in this hot year. Old vines 45 years average. Stopped all punch down during fermentation, now only soft pumpovers and infusion. Axel Marchal and Julien Viaud consultants. Highest Cabernet Franc percentage in the estate's history, and a full 40hl/h yield, 3.5ph. Potential 100.

More Info
Product Name
Region
Qty
Score
Price

Bordeaux
1
94 (WS)

In Bond

£1,200.00

Wine Spectator (94)

Fabulous aromas of blackberry, licorice and flowers. Wonderful nose. Full-bodied, with racy tannins and a long finish. This is powerful and rich. This is very long and velvety. Gorgeous. The winemaker here thinks it could match the great 1990 and 1989. Almost classic quality. Score range: 92-94 -JS

More Info

Bordeaux
2
94 (WS)

In Bond

£572.00

Wine Spectator (94)

Fabulous aromas of blackberry, licorice and flowers. Wonderful nose. Full-bodied, with racy tannins and a long finish. This is powerful and rich. This is very long and velvety. Gorgeous. The winemaker here thinks it could match the great 1990 and 1989. Almost classic quality. Score range: 92-94 -JS

More Info

Bordeaux
3
86-89 (VN (ST))

In Bond

£443.00

Vinous - Stephen Tanzer (86-89)

Good saturated ruby. Pungent aromas of black licorice, violet and mint. Sweet on entry, then sappy and backward, with a minty element and a distinct greenness. The licorice element remains strong in the mouth. Finishes with slightly tough tannins and very good juicy persistence.

More Info

Bordeaux
1
95 (VN (NM))

In Bond

£863.00

Vinous - Neal Martin (95)

The 2008 Beauséjour Héritiers Duffau-Lagarrosse is evolving into one of the standout wines of the vintage. From a modest showing in barrel, it seemed to improve when I last tasted it in 2012 and now at a decade old, it has upped the ante further. Intense wild strawberry and blackberry notes struck through with minerals and graphite, all beautifully defined and immediately take you aback and yet you know there is much more to come. The palate is very well balanced with a firm but not imposing structure. The acidity is beautifully judged and it counterbalances the impressive fruit concentration, whilst there is a killer sorbet-like freshness on the finish that leaves the mouth tingling. Sometimes this Saint Émilion can surpass your expectations and whilst the 2008 might not be as spectacular as the 1990, it is one of the hidden gems of the vintage. (Tasted at the château.)

More Info

Bordeaux
1
95 (VN (ST))

In Bond

£2,990.00

Vinous - Stephen Tanzer (95)

Vivid ruby. Captivating aromas of blackcurrant, red cherry, sweet spices and minerals are complemented by a strikingly pure violet nuance. Enters the mouth lush and concentrated, offering sweet dark berry and coffee flavors lifted by notes of black pepper, graphite and Asian spices. Turns more austere on the back half but remains very pure, hinting at uncommon depth and complexity. This classic, elegantly styled BDL finishes long and crisp, with very polished tannins and floral and mineral echoes.

More Info

Bordeaux
2
94+ (WA)

In Bond

£876.00

Wine Advocate (94+)

Another brilliant wine of great nobility and finesse, the 2011 Beausejour-Duffau reveals a saturated chalky minerality as well as plenty of blue and black fruits, and fabulous precision and purity. It possesses a medium to full-bodied mouthfeel and a distinctive/singular style only possessed by the greatest wines. Give it 4-5 years of cellaring and drink it over the following two decades. It promises to be one of the longest lived wines of the vintage. At 14.7% alcohol, this is a blend of 80% Merlot and 20% Cabernet Franc.

More Info

Bordeaux
2
93-95 (VN (AG))

In Bond

£619.00

Vinous - Antonio Galloni (93-95)

The 2013 Beauséjour Héritiers Duffau-Lagarrosse is one of the most exciting wines of the vintage. Dark, rich, powerful and creamy, the 2013 boasts stunning overall balance. An exotic, beguiling bouquet melds into dark fruit in an utterly impeccable, vivid wine loaded with personality. Sweet rose petals, spices and mint wrap around the highly expressive finish. This is one of the highlights of the vintage, a year that had more than its share of challenges. The old-vine Merlot was quite vulnerable to coulure, while the later-ripening Cabernet Franc suffered from poor late-season weather. The blend is 80% Merlot and 20% Cabernet Franc. Tasted twice.

More Info

Bordeaux
1
97 (VN (AG))

In Bond

£469.00

Vinous - Antonio Galloni (97)

An utterly spellbinding wine, the 2014 Beauséjour Héritiers Duffau-Lagarrosse is also one of the unqualified successes of the vintage. Beams of tannin give the 2014 its ample, broad feel. Inky red cherry, blueberry, smoke, leather and tobacco fill out the wine's big frame effortlessly. Layers of intense fruit meld into a huge spine of tannin in a vertical, massively structured Saint-Émilion. So many 2014s are charming and accessible, but this is not one of them. Readers will have to be patient.

More Info

Bordeaux
5
100 (JS)

In Bond

£1,451.00

James Suckling (100)

This is extraordinary. There has never been a wine like this here since the famous 1990 or underrated 1989. Violets, flowers, stones and limestone. Oyster-shell undertones. Full-bodied, muscular and so structured. A phenomenal wine that reminds me of the great Bordeaux of the 1950s. Try in 2026.

More Info

Bordeaux
1
100 (JS)

In Bond

£772.00

James Suckling (100)

This is extraordinary. There has never been a wine like this here since the famous 1990 or underrated 1989. Violets, flowers, stones and limestone. Oyster-shell undertones. Full-bodied, muscular and so structured. A phenomenal wine that reminds me of the great Bordeaux of the 1950s. Try in 2026.

More Info

Bordeaux
1
100 (JD)

In Bond

£1,510.00

Jeb Dunnuck (100)

Cassis, crushed rocks, graphite, and liquid violet notes all emerge from the 2016 Château Beauséjour, one of the magical wines in this great, great vintage. Possessing full-bodied richness, building tannin, world-class purity of fruit, and an incredible finish, it's one of those "iron fist in a velvet glove" wines that carries awesome richness and depth, yet just glides over the palate with no sensation of weight or heaviness. This legendary Saint-Emilion needs 6-7 years of cellaring and will keep for 3-4 decades. Don't miss this wine!

More Info

Bordeaux
1
100 (JD)

In Bond

£990.00

Jeb Dunnuck (100)

Cassis, crushed rocks, graphite, and liquid violet notes all emerge from the 2016 Château Beauséjour, one of the magical wines in this great, great vintage. Possessing full-bodied richness, building tannin, world-class purity of fruit, and an incredible finish, it's one of those "iron fist in a velvet glove" wines that carries awesome richness and depth, yet just glides over the palate with no sensation of weight or heaviness. This legendary Saint-Emilion needs 6-7 years of cellaring and will keep for 3-4 decades. Don't miss this wine!

More Info

Bordeaux
1
100 (JD)

In Bond

£600.00

Jeb Dunnuck (100)

Cassis, crushed rocks, graphite, and liquid violet notes all emerge from the 2016 Château Beauséjour, one of the magical wines in this great, great vintage. Possessing full-bodied richness, building tannin, world-class purity of fruit, and an incredible finish, it's one of those "iron fist in a velvet glove" wines that carries awesome richness and depth, yet just glides over the palate with no sensation of weight or heaviness. This legendary Saint-Emilion needs 6-7 years of cellaring and will keep for 3-4 decades. Don't miss this wine!

More Info

Bordeaux
1
97 (WA)

In Bond

£952.00

Wine Advocate (97)

Deep garnet-purple in color, the 2017 Beausejour (Duffau Lagarrosse) prances out of the glass with energetic notes of crushed black and red plums, black cherries and black raspberries plus wafts of potpourri, oolong tea and lavender. The medium-bodied palate is oh-so-pretty with bags of fragrant fruit and a firm, plush frame, finishing long and perfumed.

More Info

Bordeaux
7
97 (WA)

In Bond

£457.00

Wine Advocate (97)

Deep garnet-purple in color, the 2017 Beausejour (Duffau Lagarrosse) prances out of the glass with energetic notes of crushed black and red plums, black cherries and black raspberries plus wafts of potpourri, oolong tea and lavender. The medium-bodied palate is oh-so-pretty with bags of fragrant fruit and a firm, plush frame, finishing long and perfumed.

More Info

Bordeaux
1
99 (WCI)

In Bond

£990.00

The Wine Cellar Insider (99)

With all the richness, density and concentration required, you also find endless waves of perfectly ripe, black, blue and dark red fruits, crushed rocks, stone, licorice, smoke, flowers and espresso. Here you find, intensity, purity, minerality, silk and velvety tannins and a seamless, 60 second finish that just won't quit. The wine blends is 80% Merlot with 20% Cabernet Franc. Only 1,150 cases were produced.

More Info

Bordeaux
1
99 (WCI)

In Bond

£1,249.00

The Wine Cellar Insider (99)

With all the richness, density and concentration required, you also find endless waves of perfectly ripe, black, blue and dark red fruits, crushed rocks, stone, licorice, smoke, flowers and espresso. Here you find, intensity, purity, minerality, silk and velvety tannins and a seamless, 60 second finish that just won't quit. The wine blends is 80% Merlot with 20% Cabernet Franc. Only 1,150 cases were produced.

More Info

Bordeaux
1
99 (WCI)

In Bond

£622.00

The Wine Cellar Insider (99)

With all the richness, density and concentration required, you also find endless waves of perfectly ripe, black, blue and dark red fruits, crushed rocks, stone, licorice, smoke, flowers and espresso. Here you find, intensity, purity, minerality, silk and velvety tannins and a seamless, 60 second finish that just won't quit. The wine blends is 80% Merlot with 20% Cabernet Franc. Only 1,150 cases were produced.

More Info

Bordeaux
1
97 (DC)

In Bond

£827.00

Decanter (97)

Gorgeously aromatic and concentrated nose, rich with wild flowers and bramble fruits. Lovely cool blue fruits on the palate, blueberries, plums and black cherries with lashings of graphite, slate and liquorice giving a real spicy menthol mineral tone to the palate. Such complexity with poise and polish. Youthful for sure, but this will be excellent. The texture is so attractive and likeable. This has energy and vibrancy despite still being knitted down, it's just giving a hint of what's to come. Buy and hold on to.

More Info

Bordeaux
1
97 (DC)

In Bond

£595.50

Decanter (97)

Gorgeously aromatic and concentrated nose, rich with wild flowers and bramble fruits. Lovely cool blue fruits on the palate, blueberries, plums and black cherries with lashings of graphite, slate and liquorice giving a real spicy menthol mineral tone to the palate. Such complexity with poise and polish. Youthful for sure, but this will be excellent. The texture is so attractive and likeable. This has energy and vibrancy despite still being knitted down, it's just giving a hint of what's to come. Buy and hold on to.

More Info

Bordeaux
14
97-98 (JS)

In Bond

£611.00

James Suckling (97-98)

This is a very cool and refined young Bordeaux with crushed-berry, walnut, mushroom, chocolate and salt character. Some wet earth, too. It's medium-to full-bodied with very integrated tannins that are polished and poised. Energetic, long and precise at the finish. 81.5% merlot and 18.5% cabernet franc.

More Info

Bordeaux
1
98-100 (JA)

In Bond

£889.50

Jane Anson Inside Bordeaux (98-100)

Just so good, so much uplift, direction and power, with vivid violet reflections to the ruby coloured fruit. Intense and concentrated on the opening, then a soaring limestone juice comes in through the mid palate, with the whole thing showing precision and character. A jumbled, joyful mix of blueberry, cassis, peony, roses, pummice stone and slate limestone, cocoa bean and coffee, showing real depth and seduction. This is always one of the wines that for me most leans in to the character of limestone, and you really feel the full impact in this hot year. Old vines 45 years average. Stopped all punch down during fermentation, now only soft pumpovers and infusion. Axel Marchal and Julien Viaud consultants. Highest Cabernet Franc percentage in the estate's history, and a full 40hl/h yield, 3.5ph. Potential 100.

More Info
Name
Price Low
Price High
Year (Old)
Year (New)