Domaine Billaud-Simon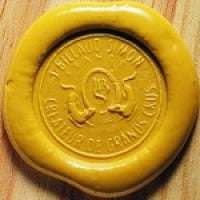 About Domaine Billaud-Simon
Domaine Billaud-Simon was founded back in 1815 and had remained in family hands until 2014, when it was acquired by Domaine Faiveley – a challenging task considering the varying interests of members of the Billaud family. Despite being the new owners, Domaine Faiveley respected the long-standing practices established at Billaud-Simon even though their practices seemed rather unusual.
"We discovered a winemaking style that we had no idea could work, but it worked very well. In 2014 we let the team do what they usually did, but since we were the owners we looked at what they did, and we were very surprised how late they picked. They were the latest in Chablis by far. At Faiveley we tend to pick a little early. We thought it was bizarre, yet it worked very well, so we have kept that philosophy." – Erwan Faiveley
Viniculture
These same practices that have served Domaine Billaud-Simon so well are ultimately responsible for different glorious expressions from Chablis. Today, Billaud-Simon is one of the very top echelon of producers in the region. Year in year out, they are stylistically different yet comparable with the likes of Dauvissat and Raveneau. Mainly favouring stainless steel over oak in their fermentation and elevage, although a certain amount of larger oak is used in Preuses as well as a single barrel to 'tame' the saline terroir of Blanchots Grand Cru. The overall effect is a compelling range of elegant, pure and stunningly pristine wines for your cellar.
Prices:
Year
Wine
Region
Format
Qty
Score
Price
Wishlist

Billaud-Simon Chablis 1er Cru Les Vaillons 2018 (6x75cl)

Inc. VAT: £284.87

2018
Burgundy
6x75cl
4
90-92 (VN)

Read Review/Description

Inc. VAT: £284.87

Billaud-Simon Chablis 1er Cru Mont de Milieu 2020 (6x75cl)

Inc. VAT: £331.67

2020
Burgundy
6x75cl
1
-
Inc. VAT: £331.67

Billaud-Simon Chablis 1er Cru Montee de Tonnerre 2020 (6x75cl)

Inc. VAT: £404.87

2020
Burgundy
6x75cl
1
94 (TA)

Read Review/Description

Inc. VAT: £404.87

Billaud-Simon Chablis 2019 (6x75cl)

Inc. VAT: £263.27

2019
Burgundy
6x75cl
1
-
Inc. VAT: £263.27

Billaud-Simon Chablis 2020 (6x75cl)

Inc. VAT: £263.27

2020
Burgundy
6x75cl
4
-
Inc. VAT: £263.27

Billaud-Simon Chablis Grand Cru Les Preuses 2020 (6x75cl)

Inc. VAT: £622.07

2020
Burgundy
6x75cl
1
96 (DC)

Read Review/Description

Inc. VAT: £622.07

Billaud-Simon Chablis Grand Cru Vaudesir 2020 (6x75cl)

Inc. VAT: £553.67

2020
Burgundy
6x75cl
1
94 (TA)

Read Review/Description

Inc. VAT: £553.67
Year
Wine
Region
Format
Qty
Score
Price
Wishlist

Billaud-Simon Chablis 1er Cru Les Vaillons 2018 (6x75cl)

In Bond: £224.00

2018
Burgundy
6x75cl
4
90-92 (VN)

Read Review/Description

In Bond: £224.00

Billaud-Simon Chablis 1er Cru Mont de Milieu 2020 (6x75cl)

In Bond: £263.00

2020
Burgundy
6x75cl
1
-
In Bond: £263.00

Billaud-Simon Chablis 1er Cru Montee de Tonnerre 2020 (6x75cl)

In Bond: £324.00

2020
Burgundy
6x75cl
1
94 (TA)

Read Review/Description

In Bond: £324.00

Billaud-Simon Chablis 2019 (6x75cl)

In Bond: £206.00

2019
Burgundy
6x75cl
1
-
In Bond: £206.00

Billaud-Simon Chablis 2020 (6x75cl)

In Bond: £206.00

2020
Burgundy
6x75cl
4
-
In Bond: £206.00

Billaud-Simon Chablis Grand Cru Les Preuses 2020 (6x75cl)

In Bond: £505.00

2020
Burgundy
6x75cl
1
96 (DC)

Read Review/Description

In Bond: £505.00

Billaud-Simon Chablis Grand Cru Vaudesir 2020 (6x75cl)

In Bond: £448.00

2020
Burgundy
6x75cl
1
94 (TA)

Read Review/Description

In Bond: £448.00