Bouchard Père & Fils
About Bouchard Père & Fils
One of the eldest and most important négociants in Burgundy, Domaine Bouchard Père et Fils has long been a fixture of the Burgundian landscape, delighting devotees and savvy consumers alike thanks to their excellence and relative affordability.
"There are many excellent cuvées... plus they tend to be well priced compared to others"
Neal Martin (Vinous)
Since 1731, Bouchard has been assembling a collection of some of the best vineyards across the spiritual home of Pinot Noir and Chardonnay, including plots within 12 Grand Crus and no less than 74 1ers Crus. Some of their most notable holdings were even added during the French Revolution when property from the clergy and nobility was seized and put up for sale. As a grower, producer and négociant, it is undeniable that Bouchard Père et Fils has played a significant role in the history of Burgundy.
Today, the historic producer is led by Stéphane Follin Arbelet with Philippe Prost as winemaker long before its acquisition by Champagne Joseph Henriot in 1995. Investment by the new owners precipitated modernisation in the best sense of the word, with an incredible gravity-flow based winery being completed in 2005, allowing the ancient label to craft its classically structured wines with maximum efficiency.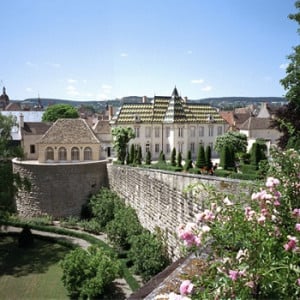 Prices:
Product Name
Region
Qty
Score
Price
Burgundy
3
-

Inc. VAT

£962.04
Burgundy
1
-

Inc. VAT

£3,142.07
Burgundy
2
-

Inc. VAT

£1,082.04
Burgundy
1
-

Inc. VAT

£2,164.07
Burgundy
20
90-92 (WA)

Inc. VAT

£361.67

Wine Advocate (90-92)

Yields of merely 20 hectoliters per hectare have delivered a 2020 Beaune 1er Cru du Château of unusual presence and concentration, wafting from the glass with aromas of cherries, sweet berries, rose petals and spices. Medium to full-bodied, ample and velvety, it's deep and layered, with lively acids and powdery tannins. Readers who have walked Beaune's hillsides and know the extent of Bouchard's holdings will realize how much prime terroir goes into this remarkably accessible bottling.

More Info

Burgundy
1
90-92 (JMO)

Inc. VAT

£469.67

Jasper Morris Inside Burgundy (90-92)

Like the Savigny Lavières, Clos de la Mousse is another spot with cooler clays. Very dense purple. Some plums on the nose, a little rounder, with good acidity behind, more red fruit notes emerge beneath. This shows considerable promise. Tasted: November 2021

More Info

Burgundy
5
89 (VN)

Inc. VAT

£764.87

Vinous (89)

Bright medium red. Pungent, slightly sauvage aromas of raspberry, strawberry liqueur, wild herbs, cinnamon and leather. Supple and fine-grained but a bit unforthcoming in the early going, with its cherry-berry, wild herb and spice flavors currently shortened a bit on the back by a serious dusting of tannins. This very dry wine has the acids and tannins for mid-term aging but lacks give and generosity today. Perhaps a bit dried by its oak element. (An earlier bottle sampled at Bouchard in November was more meaty and funky.)

More Info

Burgundy
2
92-94 (WA)

Inc. VAT

£320.95

Wine Advocate (92-94)

The 2018 Beaune 1er Cru Les Grèves Vigne de l'Enfant Jesus is a promising bottle in the making, offering up a deep bouquet of dark berry fruit, dried flowers, dark chocolate, espresso roast and toasty new oak. On the palate, it's medium to full-bodied, deep and concentrated, with a muscular core of fruit, ripe tannins and a long, expansive finish. Weber observes that analytically this is very similar indeed to the 1947 vintage of l'Enfant Jesus, and that wine is certainly drinking brilliantly today.

More Info

Burgundy
1
92-94 (WA)

Inc. VAT

£574.44

Wine Advocate (92-94)

The 2018 Beaune 1er Cru Les Grèves Vigne de l'Enfant Jesus is a promising bottle in the making, offering up a deep bouquet of dark berry fruit, dried flowers, dark chocolate, espresso roast and toasty new oak. On the palate, it's medium to full-bodied, deep and concentrated, with a muscular core of fruit, ripe tannins and a long, expansive finish. Weber observes that analytically this is very similar indeed to the 1947 vintage of l'Enfant Jesus, and that wine is certainly drinking brilliantly today.

More Info

Burgundy
4
92-94 (WA)

Inc. VAT

£758.87

Wine Advocate (92-94)

The 2018 Beaune 1er Cru Les Grèves Vigne de l'Enfant Jesus is a promising bottle in the making, offering up a deep bouquet of dark berry fruit, dried flowers, dark chocolate, espresso roast and toasty new oak. On the palate, it's medium to full-bodied, deep and concentrated, with a muscular core of fruit, ripe tannins and a long, expansive finish. Weber observes that analytically this is very similar indeed to the 1947 vintage of l'Enfant Jesus, and that wine is certainly drinking brilliantly today.

More Info

Burgundy
2
96 (DC)

Inc. VAT

£1,529.74

Decanter (96)

From Jeroboam. Bouchard purchased the site in 1791 and now hold 3.92ha. Fred Weber describes the vineyard as the 'fillet mignon' within Beaune-Grèves. Not surprisingly given the age/bottle size, primary characters are very dominant but there is clearly massive potential here. As the wine breathes, lovely aromas of raspberry/blackberry and violets evolve. Rich, ripe, pure dark fruit on the palate, subtle oak, mouthfilling and concentrated, with silky tannin and vibrant acidity providing the structure for long-term ageing. A great vintage and a great Beaune Premier Cru.

More Info

Burgundy
13
96 (DC)

Inc. VAT

£664.07

Decanter (96)

From Jeroboam. Bouchard purchased the site in 1791 and now hold 3.92ha. Fred Weber describes the vineyard as the 'fillet mignon' within Beaune-Grèves. Not surprisingly given the age/bottle size, primary characters are very dominant but there is clearly massive potential here. As the wine breathes, lovely aromas of raspberry/blackberry and violets evolve. Rich, ripe, pure dark fruit on the palate, subtle oak, mouthfilling and concentrated, with silky tannin and vibrant acidity providing the structure for long-term ageing. A great vintage and a great Beaune Premier Cru.

More Info

Burgundy
1
94-96 (VN (ST))

Inc. VAT

£1,403.27

Vinous - Stephen Tanzer (94-96)

(50% vendange entier; two-thirds new oak): Bright, dark red. Captivating nose combines raspberry, red licorice, iron, dried rose, mocha and minerals. all lifted by a high-pitched floral quality. Wonderfully juicy, intense and delineated, showing great energy but also considerable medicinal reserve. Silky and utterly weightless wine with great delicacy and outstanding balance. The rising, highly perfumed, extremely long aftertaste is like a wake-up call for the taste buds. The tannins here are remarkably suave.

More Info

Burgundy
1
94-97 (VN)

Inc. VAT

£2,408.87

Vinous (94-97)

Dark red-ruby. Knockout high-toned nose combines dark raspberry, violet, minerals and gingerbread, plus a note of cherries macerated in alcohol. Offers a rare and almost painful combination of silky fullness, fruit sweetness and salty energy, filling the mouth with perfume while conveying a magical lightness. Finishes with noble tannins and outstanding floral lift and length.

More Info

Burgundy
1
93-95 (WA)

Inc. VAT

£2,206.07

Wine Advocate (93-95)

The 2019 Chambertin Clos de Bèze Grand Cru is destined to be much less controversial than its 2018 predecessor, as Bouchard was able to determine the date of harvest this year. Wafting from the glass with notes of cherries, woodsmoke, dried flowers, licorice and loamy soil, it's full-bodied, bright and tightly wound, with real concentration and a long, precise finish.

More Info

Burgundy
6
94+ (VN)

Inc. VAT

£621.88

Vinous (94+)

(14% alcohol): Very pure aromas of lemon peel, flowers and nutty, vanillin oak. At once juicy and supple, with terrific energy to leaven the wine's atypical richness. Very tactile, mouthfilling grand cru from a yield of just 30 hectoliters per hectare. Finishes stony and sweet, with outstanding breadth and length. Should age gracefully.

More Info

Burgundy
2
93+ (VN)

Inc. VAT

£2,794.07

Vinous (93+)

Pale, bright yellow. A note of meaty reduction to the aromas of crushed stone, white pepper and smoke. Densely packed, smooth and refined, showing lovely freshness and lift to its intense stone fruit and floral flavors. Finishes very long and suave, with an impression of fine-grained tannins and terrific lift.

More Info

Burgundy
3
94-96 (VN)

Inc. VAT

£869.35

Vinous (94-96)

The 2018 Chevalier-Montrachet Grand Cru has an impressive bouquet of mineral-rich citrus fruit, smoke, honeysuckle and jasmine aromas, complex and alluring. The palate is fresh and vibrant with crisp acidity, with plenty of tangerine and grapefruit notes, but it is the mineralité and tension that really elevate this Grand Cru. For once, this might outperform the La Cabotte.

More Info

Burgundy
1
94-96 (VN)

Inc. VAT

£1,635.52

Vinous (94-96)

The 2018 Chevalier-Montrachet Grand Cru has an impressive bouquet of mineral-rich citrus fruit, smoke, honeysuckle and jasmine aromas, complex and alluring. The palate is fresh and vibrant with crisp acidity, with plenty of tangerine and grapefruit notes, but it is the mineralité and tension that really elevate this Grand Cru. For once, this might outperform the La Cabotte.

More Info

Burgundy
1
100 (JS)

Inc. VAT

£2,806.07

James Suckling (100)

Its really hard to imagine how a white Brugundy could be more flinty and minerally than this super-concentrated and super-vibrant Chevalier Montrachet. Lovely aromas of lemon blossom, jasmine, tangerine and nectarine, alongside all the stony stuff. Then comes the staggeringly long finish that is totally pure and precise. From Bouchard's 2.3-hectare holding, which comprises almost a third of the entire Grand Cru site. Drink or hold.

More Info

Burgundy
6
100 (JS)

Inc. VAT

£2,128.07

James Suckling (100)

This chardonnay masterpiece is currently like a fully wound Breguet watch, but the extremely subtle nose of citrus, wild herbs and flowers is already breathtaking. Mind-blowing concentration, purity and precision on the generous but by no means massive palate. The really extraordinary thing is the intense crushed-stone minerality that's married to sensual creaminess on the mid-palate, then asserts itself ever more singularly at the finish, until it's completely overwhelming. From 2.33 hecatres of vineyards on all four terraces of this famous site. From organically grown grapes. Drink or hold.

More Info

Burgundy
1
94 (WA)

Inc. VAT

£6,203.74

Wine Advocate (94)

The 2015 Chevalier-Montrachet La Cabotte Grand Cru offers up a youthful but expressive bouquet of hazelnut, apple, preserved citrus, pear and almond paste. On the palate, the wine is medium to full-bodied, intense and racy, with a lovely line of succulent acidity, and a penetrating, chalky finish that lingers on the tongue. While this is beautifully fresh and vibrant for a 2015 white Burgundy, it's also quite structurally giving and should drink very well on release.

More Info

Burgundy
2
95 (TA)

Inc. VAT

£1,444.07

Tim Atkin MW (95)

The Bouchard vines follow the wall that separates the Clos from Ech zeaux. This vintage they've made a very accessible – though still rather intense – Clos Vougeot replete with blueberries, cherry pits and dried wild flowers. The tannins are curvy and elegant and the back palate lift keeps the mouth watering through the steady finish. 2023-34

More Info

Burgundy
1
94 (VN)

Inc. VAT

£444.55

Vinous (94)

Pale, bright yellow. Subtle floral lift to the aromas of lemon, lime, menthol and chalky minerality. Dense, tactile, dry and deep, conveying a solid impression without any heaviness. Citrus peel, lavender and subtle nutmeg flavors show lovely mineral firmness and grip for the year. There's a soil-driven chewiness here that's as much Corton-Charlemagne as the vintage, but no hard edges. Finishes with sneaky rising length, pungent citrus fruits and crushed-rock minerality. Really leaves the taste buds quivering. This surprisingly smooth Corton-Charlemagne is built for a graceful evolution in bottle; I'd lay it down for. I raised my score by a point four days later when the wine was every bit as penetrating, minerally and palate-staining but had been joined by some ripe notes of white stone fruits.

More Info

Burgundy
4
94 (VN)

Inc. VAT

£1,380.47

Vinous (94)

Pale, bright yellow. Subtle floral lift to the aromas of lemon, lime, menthol and chalky minerality. Dense, tactile, dry and deep, conveying a solid impression without any heaviness. Citrus peel, lavender and subtle nutmeg flavors show lovely mineral firmness and grip for the year. There's a soil-driven chewiness here that's as much Corton-Charlemagne as the vintage, but no hard edges. Finishes with sneaky rising length, pungent citrus fruits and crushed-rock minerality. Really leaves the taste buds quivering. This surprisingly smooth Corton-Charlemagne is built for a graceful evolution in bottle; I'd lay it down for. I raised my score by a point four days later when the wine was every bit as penetrating, minerally and palate-staining but had been joined by some ripe notes of white stone fruits.

More Info

Burgundy
1
17.5 (JR)

Inc. VAT

£1,146.47

Jancis Robinson (17.5)

Naughty heavy bottle. Lovely intensity of chalk, stone fruit and almond, with a chalky, chewy palate-weight, and very good, creamy, nutty length.

More Info

Burgundy
6
96 (JS)

Inc. VAT

£1,096.07

James Suckling (96)

This has quite pronounced vanilla oak, but has only just been bottled. As it aerates, notes of ripe pear, citrus and pineapple develop. Rich and creamy, this makes a bold statement, but also has lovely freshness that complements the generous body. Keeps pumping out the flavors for a long time at the finish.

More Info

Burgundy
12
95-98 (JMO)

Inc. VAT

£1,248.47

Jasper Morris Inside Burgundy (95-98)

5 stars. Pale lemon colour, considerable concentration on the nose, not yet much detail. Oof, there is a really impressive wealth of fruit here, taking the upper hand over the terroir for the moment but there is so much still to come. 20% new wood. The stones are waiting! Really very long, a majestic Corton-Charlemagne in the making. Tasted: November 2021

More Info

Burgundy
2
93-97 (JMO)

Inc. VAT

£2,077.67

Jasper Morris Inside Burgundy (93-97)

A low key lemon and lime colour. Clean fresh and classic on the nose. A very typical fresh stony palate, lightly washed in citrus, with enough flesh to provide the body necessary for ageing, and a fine, long, persistently mineral finish. Drink from 2027-2035. Tasted: November 2022

More Info

Burgundy
1
95 (TA)

Inc. VAT

£2,068.07

Tim Atkin MW (95)

The domaine's 0.39 hectare of vines sit in the center of En Orveau facing south-southeast in stony soils on a 13% slope. They're smack in the middle of the valley's air flow, and Fr d ric Weber says the Pinot loves the dramatic temperature changes here. There is plenty of zing and vibrancy with an almost verbose spiciness accompanied by bramble and sweet mulberry compote. Interestingly, the palate is nicely creamy and the tannins are rather pliable for such a cool site. This is a charmer right off the bat. 2022-35

More Info
Product Name
Region
Qty
Score
Price
Burgundy
3
-

In Bond

£795.00
Burgundy
1
-

In Bond

£2,605.00
Burgundy
2
-

In Bond

£895.00
Burgundy
1
-

In Bond

£1,790.00
Burgundy
20
90-92 (WA)

In Bond

£288.00

Wine Advocate (90-92)

Yields of merely 20 hectoliters per hectare have delivered a 2020 Beaune 1er Cru du Château of unusual presence and concentration, wafting from the glass with aromas of cherries, sweet berries, rose petals and spices. Medium to full-bodied, ample and velvety, it's deep and layered, with lively acids and powdery tannins. Readers who have walked Beaune's hillsides and know the extent of Bouchard's holdings will realize how much prime terroir goes into this remarkably accessible bottling.

More Info

Burgundy
1
90-92 (JMO)

In Bond

£378.00

Jasper Morris Inside Burgundy (90-92)

Like the Savigny Lavières, Clos de la Mousse is another spot with cooler clays. Very dense purple. Some plums on the nose, a little rounder, with good acidity behind, more red fruit notes emerge beneath. This shows considerable promise. Tasted: November 2021

More Info

Burgundy
5
89 (VN)

In Bond

£624.00

Vinous (89)

Bright medium red. Pungent, slightly sauvage aromas of raspberry, strawberry liqueur, wild herbs, cinnamon and leather. Supple and fine-grained but a bit unforthcoming in the early going, with its cherry-berry, wild herb and spice flavors currently shortened a bit on the back by a serious dusting of tannins. This very dry wine has the acids and tannins for mid-term aging but lacks give and generosity today. Perhaps a bit dried by its oak element. (An earlier bottle sampled at Bouchard in November was more meaty and funky.)

More Info

Burgundy
2
92-94 (WA)

In Bond

£263.00

Wine Advocate (92-94)

The 2018 Beaune 1er Cru Les Grèves Vigne de l'Enfant Jesus is a promising bottle in the making, offering up a deep bouquet of dark berry fruit, dried flowers, dark chocolate, espresso roast and toasty new oak. On the palate, it's medium to full-bodied, deep and concentrated, with a muscular core of fruit, ripe tannins and a long, expansive finish. Weber observes that analytically this is very similar indeed to the 1947 vintage of l'Enfant Jesus, and that wine is certainly drinking brilliantly today.

More Info

Burgundy
1
92-94 (WA)

In Bond

£472.00

Wine Advocate (92-94)

The 2018 Beaune 1er Cru Les Grèves Vigne de l'Enfant Jesus is a promising bottle in the making, offering up a deep bouquet of dark berry fruit, dried flowers, dark chocolate, espresso roast and toasty new oak. On the palate, it's medium to full-bodied, deep and concentrated, with a muscular core of fruit, ripe tannins and a long, expansive finish. Weber observes that analytically this is very similar indeed to the 1947 vintage of l'Enfant Jesus, and that wine is certainly drinking brilliantly today.

More Info

Burgundy
4
92-94 (WA)

In Bond

£619.00

Wine Advocate (92-94)

The 2018 Beaune 1er Cru Les Grèves Vigne de l'Enfant Jesus is a promising bottle in the making, offering up a deep bouquet of dark berry fruit, dried flowers, dark chocolate, espresso roast and toasty new oak. On the palate, it's medium to full-bodied, deep and concentrated, with a muscular core of fruit, ripe tannins and a long, expansive finish. Weber observes that analytically this is very similar indeed to the 1947 vintage of l'Enfant Jesus, and that wine is certainly drinking brilliantly today.

More Info

Burgundy
2
96 (DC)

In Bond

£1,248.00

Decanter (96)

From Jeroboam. Bouchard purchased the site in 1791 and now hold 3.92ha. Fred Weber describes the vineyard as the 'fillet mignon' within Beaune-Grèves. Not surprisingly given the age/bottle size, primary characters are very dominant but there is clearly massive potential here. As the wine breathes, lovely aromas of raspberry/blackberry and violets evolve. Rich, ripe, pure dark fruit on the palate, subtle oak, mouthfilling and concentrated, with silky tannin and vibrant acidity providing the structure for long-term ageing. A great vintage and a great Beaune Premier Cru.

More Info

Burgundy
13
96 (DC)

In Bond

£540.00

Decanter (96)

From Jeroboam. Bouchard purchased the site in 1791 and now hold 3.92ha. Fred Weber describes the vineyard as the 'fillet mignon' within Beaune-Grèves. Not surprisingly given the age/bottle size, primary characters are very dominant but there is clearly massive potential here. As the wine breathes, lovely aromas of raspberry/blackberry and violets evolve. Rich, ripe, pure dark fruit on the palate, subtle oak, mouthfilling and concentrated, with silky tannin and vibrant acidity providing the structure for long-term ageing. A great vintage and a great Beaune Premier Cru.

More Info

Burgundy
1
94-96 (VN (ST))

In Bond

£1,156.00

Vinous - Stephen Tanzer (94-96)

(50% vendange entier; two-thirds new oak): Bright, dark red. Captivating nose combines raspberry, red licorice, iron, dried rose, mocha and minerals. all lifted by a high-pitched floral quality. Wonderfully juicy, intense and delineated, showing great energy but also considerable medicinal reserve. Silky and utterly weightless wine with great delicacy and outstanding balance. The rising, highly perfumed, extremely long aftertaste is like a wake-up call for the taste buds. The tannins here are remarkably suave.

More Info

Burgundy
1
94-97 (VN)

In Bond

£1,994.00

Vinous (94-97)

Dark red-ruby. Knockout high-toned nose combines dark raspberry, violet, minerals and gingerbread, plus a note of cherries macerated in alcohol. Offers a rare and almost painful combination of silky fullness, fruit sweetness and salty energy, filling the mouth with perfume while conveying a magical lightness. Finishes with noble tannins and outstanding floral lift and length.

More Info

Burgundy
1
93-95 (WA)

In Bond

£1,825.00

Wine Advocate (93-95)

The 2019 Chambertin Clos de Bèze Grand Cru is destined to be much less controversial than its 2018 predecessor, as Bouchard was able to determine the date of harvest this year. Wafting from the glass with notes of cherries, woodsmoke, dried flowers, licorice and loamy soil, it's full-bodied, bright and tightly wound, with real concentration and a long, precise finish.

More Info

Burgundy
6
94+ (VN)

In Bond

£516.00

Vinous (94+)

(14% alcohol): Very pure aromas of lemon peel, flowers and nutty, vanillin oak. At once juicy and supple, with terrific energy to leaven the wine's atypical richness. Very tactile, mouthfilling grand cru from a yield of just 30 hectoliters per hectare. Finishes stony and sweet, with outstanding breadth and length. Should age gracefully.

More Info

Burgundy
2
93+ (VN)

In Bond

£2,315.00

Vinous (93+)

Pale, bright yellow. A note of meaty reduction to the aromas of crushed stone, white pepper and smoke. Densely packed, smooth and refined, showing lovely freshness and lift to its intense stone fruit and floral flavors. Finishes very long and suave, with an impression of fine-grained tannins and terrific lift.

More Info

Burgundy
3
94-96 (VN)

In Bond

£720.00

Vinous (94-96)

The 2018 Chevalier-Montrachet Grand Cru has an impressive bouquet of mineral-rich citrus fruit, smoke, honeysuckle and jasmine aromas, complex and alluring. The palate is fresh and vibrant with crisp acidity, with plenty of tangerine and grapefruit notes, but it is the mineralité and tension that really elevate this Grand Cru. For once, this might outperform the La Cabotte.

More Info

Burgundy
1
94-96 (VN)

In Bond

£1,354.00

Vinous (94-96)

The 2018 Chevalier-Montrachet Grand Cru has an impressive bouquet of mineral-rich citrus fruit, smoke, honeysuckle and jasmine aromas, complex and alluring. The palate is fresh and vibrant with crisp acidity, with plenty of tangerine and grapefruit notes, but it is the mineralité and tension that really elevate this Grand Cru. For once, this might outperform the La Cabotte.

More Info

Burgundy
1
100 (JS)

In Bond

£2,325.00

James Suckling (100)

Its really hard to imagine how a white Brugundy could be more flinty and minerally than this super-concentrated and super-vibrant Chevalier Montrachet. Lovely aromas of lemon blossom, jasmine, tangerine and nectarine, alongside all the stony stuff. Then comes the staggeringly long finish that is totally pure and precise. From Bouchard's 2.3-hectare holding, which comprises almost a third of the entire Grand Cru site. Drink or hold.

More Info

Burgundy
6
100 (JS)

In Bond

£1,760.00

James Suckling (100)

This chardonnay masterpiece is currently like a fully wound Breguet watch, but the extremely subtle nose of citrus, wild herbs and flowers is already breathtaking. Mind-blowing concentration, purity and precision on the generous but by no means massive palate. The really extraordinary thing is the intense crushed-stone minerality that's married to sensual creaminess on the mid-palate, then asserts itself ever more singularly at the finish, until it's completely overwhelming. From 2.33 hecatres of vineyards on all four terraces of this famous site. From organically grown grapes. Drink or hold.

More Info

Burgundy
1
94 (WA)

In Bond

£5,143.00

Wine Advocate (94)

The 2015 Chevalier-Montrachet La Cabotte Grand Cru offers up a youthful but expressive bouquet of hazelnut, apple, preserved citrus, pear and almond paste. On the palate, the wine is medium to full-bodied, intense and racy, with a lovely line of succulent acidity, and a penetrating, chalky finish that lingers on the tongue. While this is beautifully fresh and vibrant for a 2015 white Burgundy, it's also quite structurally giving and should drink very well on release.

More Info

Burgundy
2
95 (TA)

In Bond

£1,190.00

Tim Atkin MW (95)

The Bouchard vines follow the wall that separates the Clos from Ech zeaux. This vintage they've made a very accessible – though still rather intense – Clos Vougeot replete with blueberries, cherry pits and dried wild flowers. The tannins are curvy and elegant and the back palate lift keeps the mouth watering through the steady finish. 2023-34

More Info

Burgundy
1
94 (VN)

In Bond

£366.00

Vinous (94)

Pale, bright yellow. Subtle floral lift to the aromas of lemon, lime, menthol and chalky minerality. Dense, tactile, dry and deep, conveying a solid impression without any heaviness. Citrus peel, lavender and subtle nutmeg flavors show lovely mineral firmness and grip for the year. There's a soil-driven chewiness here that's as much Corton-Charlemagne as the vintage, but no hard edges. Finishes with sneaky rising length, pungent citrus fruits and crushed-rock minerality. Really leaves the taste buds quivering. This surprisingly smooth Corton-Charlemagne is built for a graceful evolution in bottle; I'd lay it down for. I raised my score by a point four days later when the wine was every bit as penetrating, minerally and palate-staining but had been joined by some ripe notes of white stone fruits.

More Info

Burgundy
4
94 (VN)

In Bond

£1,137.00

Vinous (94)

Pale, bright yellow. Subtle floral lift to the aromas of lemon, lime, menthol and chalky minerality. Dense, tactile, dry and deep, conveying a solid impression without any heaviness. Citrus peel, lavender and subtle nutmeg flavors show lovely mineral firmness and grip for the year. There's a soil-driven chewiness here that's as much Corton-Charlemagne as the vintage, but no hard edges. Finishes with sneaky rising length, pungent citrus fruits and crushed-rock minerality. Really leaves the taste buds quivering. This surprisingly smooth Corton-Charlemagne is built for a graceful evolution in bottle; I'd lay it down for. I raised my score by a point four days later when the wine was every bit as penetrating, minerally and palate-staining but had been joined by some ripe notes of white stone fruits.

More Info

Burgundy
1
17.5 (JR)

In Bond

£942.00

Jancis Robinson (17.5)

Naughty heavy bottle. Lovely intensity of chalk, stone fruit and almond, with a chalky, chewy palate-weight, and very good, creamy, nutty length.

More Info

Burgundy
6
96 (JS)

In Bond

£900.00

James Suckling (96)

This has quite pronounced vanilla oak, but has only just been bottled. As it aerates, notes of ripe pear, citrus and pineapple develop. Rich and creamy, this makes a bold statement, but also has lovely freshness that complements the generous body. Keeps pumping out the flavors for a long time at the finish.

More Info

Burgundy
12
95-98 (JMO)

In Bond

£1,027.00

Jasper Morris Inside Burgundy (95-98)

5 stars. Pale lemon colour, considerable concentration on the nose, not yet much detail. Oof, there is a really impressive wealth of fruit here, taking the upper hand over the terroir for the moment but there is so much still to come. 20% new wood. The stones are waiting! Really very long, a majestic Corton-Charlemagne in the making. Tasted: November 2021

More Info

Burgundy
2
93-97 (JMO)

In Bond

£1,718.00

Jasper Morris Inside Burgundy (93-97)

A low key lemon and lime colour. Clean fresh and classic on the nose. A very typical fresh stony palate, lightly washed in citrus, with enough flesh to provide the body necessary for ageing, and a fine, long, persistently mineral finish. Drink from 2027-2035. Tasted: November 2022

More Info

Burgundy
1
95 (TA)

In Bond

£1,710.00

Tim Atkin MW (95)

The domaine's 0.39 hectare of vines sit in the center of En Orveau facing south-southeast in stony soils on a 13% slope. They're smack in the middle of the valley's air flow, and Fr d ric Weber says the Pinot loves the dramatic temperature changes here. There is plenty of zing and vibrancy with an almost verbose spiciness accompanied by bramble and sweet mulberry compote. Interestingly, the palate is nicely creamy and the tannins are rather pliable for such a cool site. This is a charmer right off the bat. 2022-35

More Info