Brovia
About Azienda Agricola Brovia
Few producers in Piedmont have experienced such a meteoric rise in prestige in recent years as Brovia, described by Monica Larner (Wine Advocate) as "one of the brightest stars of Castiglione Falletto". That is lavish praise indeed given this region is home to both Paolo Scavino and Roagna, but Brovia wears it well, making wine the old fashioned way whilst crafting Barolos that are effortlessly balanced, ethereal and long-lived.
A family firm run by Elena Brovia, in tandem with her Catalan husband Alex Sanchez, the wines are fermented naturally in concrete tanks before ageing takes place in large, old oak vessels resulting in old-school Barolo as it is meant to be.
Their wines are muscular, intense and long-lived, but unlike the hard-edged Barolo of days gone by, they are ineffably elegant and charming. Quite simply, these are absolute must-haves for lovers of the long-cherished classic style of wines from the likes of Rinaldi, Bartolo Mascarello, Roagna and Canonica – when only "proper" Barolo will do, look no further than Brovia.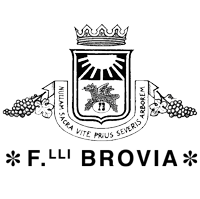 Prices:
Product Name
Region
Qty
Score
Price
Piedmont
2
-

Inc. VAT

£214.07
Piedmont
10
-

Inc. VAT

£136.07
Piedmont
5
-

Inc. VAT

£140.14
Piedmont
2
96 (VN)

Inc. VAT

£422.95

Vinous (96)

The 2005 Barolo Riserva 150 Anniversario Rocche-Villero is one of the standouts of a very impressive lineup of Barolos. It races out of the blocks with a layered nose of enticing black fruit laced with melted tar, wilted rose petals and a subtle brine note. Medium-bodied on the palate, delivering firm tannins and counterbalanced by a perfect line of acidity, the dark berry fruit laced with dark chocolate and a hint of fennel. Reassuringly long on the finish, this is one delicious and captivating Barolo. Tasted at the Vinous off-line dinner at La Trompette.

More Info

Piedmont
1
92 (VN)

Inc. VAT

£538.07

Vinous (92)

Brovia's 2010 Barolo opens with exquisite, floral aromatics. Silky and gracious throughout, the 2010 impresses for its overall balance and classiness. Sweet red cherries, mint, anise, cinnamon and orange peel are some of the notes that open up over time. The 2010 is a wine to treasure for its ample perfume and exceptional harmony. Today, the tannins are a bit firm, so another year or two in bottle is a must. Still, there is so much to like here, even at this early stage. The 2010 Barolo is 70% young-vine fruit from Brea (above 20 years of age), plus the wine that is left over when the single-vineyard Barolos go into cask. A recent bottle of the 2004 was stellar. This is one of the great values left in Barolo.

More Info

Piedmont
4
-

Inc. VAT

£250.07
Piedmont
1
94 (JS)

Inc. VAT

£688.54

James Suckling (94)

Walnuts, berries, tar and hints of smoke on the nose. It's full-bodied with chewy tannins and a dusty finish. Chewy at the end. Drink after 2023.

More Info

Piedmont
3
94 (JS)

Inc. VAT

£298.07

James Suckling (94)

Walnuts, berries, tar and hints of smoke on the nose. It's full-bodied with chewy tannins and a dusty finish. Chewy at the end. Drink after 2023.

More Info

Piedmont
3
89 (VN)

Inc. VAT

£718.54

Vinous (89)

The 2017 Barolo is a terrific choice for drinking now and over the next decade or so. In 2017, Brovia's straight Barolo is quite floral and lifted in feel. Crushed flowers, mint, spice, blood orange and sweet berry fruit are laced throughout. As a reminder, the Brovia Barolo is a blend of all four sites the family bottles as vineyard designates, with an emphasis on the Brea cru. This mid-weight Barolo is all charm.

More Info

Piedmont
1
88 (VN)

Inc. VAT

£325.67

Vinous (88)

Brovia's 2018 Barolo is a very good wine for the vintage and within its peer group. It naturally shows the modest structure of the year, but all the elements are nicely balanced. Sweet dried cherry, mint, cedar, tobacco and crushed leaves open nicely. I would prefer to drink the 2018 over the next handful of years. As always, the straight Barolo is a blend of 70% Brea and 30% a mix of the other sites in the range. It is very nicely done.

More Info

Piedmont
1
94+ (VN)

Inc. VAT

£1,409.74

Vinous (94+)

The 2015 Barolo Brea Vigna Ca' Mia captures all the best the vintage has to offer. Black cherry, plum, espresso, sage, menthol, licorice and leather are all kicked up a few notches in a decidedly dark, strapping Barolo that screams with Serralunga character. Exotic, dark and totally alluring, the 2015 has a very bright future, but readers should be prepared to be patient, as the tannins clearly need time to soften.

More Info

Piedmont
1
98 (WE)

Inc. VAT

£1,253.74

Wine Enthusiast (98)

Mesmerizing aromas of violet, rose, perfumed berry and dried aromatic herb mingle together with a whiff of forest floor in this compelling wine. Full-bodied, elegant and delicious, the structured palate delivers ripe Morello cherry, cranberry, licorice and tobacco framed in youthfully assertive but refined tannins. It closes on a tangy mineral note. Drink 2027–2037.

More Info

Piedmont
2
94+ (VN)

Inc. VAT

£598.07

Vinous (94+)

(with the 2010 release, this wine will say Brea Ca' Mia on the label): Bright red. Captivatingly fresh, primary aromas of raspberry, minerals and flowers are accented by a sappy note of blood orange; reminded me a bit of a topnotch Burgundy from Vosne or Chambolle. Sweet and thick but with lovely acidity giving the wine a strong impression of inner-mouth tension. A step up in density and fullness from the foregoing wines, with its Serralunga limestone pungency coming through loud and clear. Finishes very long and horizontal, with serious but well-buffered tannins and excellent menthol lift. Wonderfully elegant and perfumed Barolo from a south/southeast-facing vineyard that is spared the hottest afternoon sun.

More Info

Piedmont
2
92 (VN)

Inc. VAT

£538.07

Vinous (92)

(bottled in August of 2012): Bright medium red. High-pitched aromas of raspberry, rose petal and mint. Juicy, youthfully tight and intense; not a rich style but elegant and perfumed, with good supporting minerality. No sign of overripeness here, unlike with many other 2009 Barolos from sandy soil. Finishes with building but ripe tannins and enticing lingering aromatic character. Very refined.

More Info

Piedmont
1
97 (VN)

Inc. VAT

£1,530.47

Vinous (97)

A real heat-turner, the 2013 Barolo Rocche di Castiglione is powerful and surprisingly dense and rich. Sweet floral notes meld into a core of succulent red-fleshed fruit. This is a surprisingly ample, richly textured Rocche with huge density, creaminess and body, all qualities that are not often seen in Barolos from this site. There is a hint of Rocche sensuality in the glass, but the 2013 is holding quite a bit back in reserve. Sweet red cherry, pomegranate, mint, wild flowers and blood orange give the wine its distinctive signatures. Today, the 2013 impresses for its mid-palate depth, aromatic intensity and racy personality. Quite uncharacteristically, the Rocche is the least expressive of the single vineyard Barolos today.

More Info

Piedmont
1
94 (VN)

Inc. VAT

£774.47

Vinous (94)

Brovia's flagship 2015 Barolo Rocche di Castiglione is a decidedly full-bodied wine. The richness of this warm vintage comes through loud and clear in an ample, resonant Barolo endowed with serious textural depth. Lifted floral and spice notes add an attractive upper register as the 2015 starts to open up in the glass. Even so, the Rocche stands out for its volume and sheer size, both of which are unusual for this Castiglione Falletto site, where the wines tend to be more lithe. The Rocche appears to be the Barolo most shaped by the growing season in this range.

More Info

Piedmont
2
17.5 (JR)

Inc. VAT

£631.67

Jancis Robinson (17.5)

Castiglione Falletto. Bottled in July 2021. Youthful crimson. Pretty, concentrated cherry and raspberry nose and with its great depth accentuated by the exotic spice notes. Gains hugely in expression with aeration. Great focus of fruit on the nose and beautiful transparency on the palate. Pure, elegant and fresh with long, fine, sandy tannins. (WS)

More Info

Piedmont
1
96+ (VN)

Inc. VAT

£846.47

Vinous (96+)

The 2013 Barolo Villero is magnificent. In fact, the 2013 may very well be the single most impressive young Brovia Villero I have tasted. Specifically, the flavors are vivid, delineated and wonderfully alive. The characteristic Villero spiced/balsamic notes are very much present. Black cherry, menthol, licorice, cloves and lavender infuse the impeccable, layered finish. Today, the Villero is explosive and showy. Readers will have to be patient. This is a fabulous showing.

More Info

Piedmont
1
94 (WA)

Inc. VAT

£986.14

Wine Advocate (94)

The 2015 Barolo Villero offers richness and darkness with fruit from Castiglione Falletto, and it's one of the more intense wines I tasted within this selection. The Villero is a balanced and polished Barolo that opens to nicely integrated fruit and spice tones, expertly interwoven and united. The wine has a beautiful entry to the palate. Indeed, this pretty wine presented a united front, with seamless and graceful integration.

More Info

Piedmont
3
94 (WA)

Inc. VAT

£774.47

Wine Advocate (94)

The 2015 Barolo Villero offers richness and darkness with fruit from Castiglione Falletto, and it's one of the more intense wines I tasted within this selection. The Villero is a balanced and polished Barolo that opens to nicely integrated fruit and spice tones, expertly interwoven and united. The wine has a beautiful entry to the palate. Indeed, this pretty wine presented a united front, with seamless and graceful integration.

More Info

Piedmont
1
97 (VN)

Inc. VAT

£913.67

Vinous (97)

The 2016 Barolo Villero is one of the most refined editions of this wine I can remember tasting. Lavender, spice, licorice, mint and blue/purplish fruit are beautifully delineated here. Transparent and nuanced, the Villero is so classy. There is plenty of depth and structure, but what impresses most about the Villero is how unusually sophisticated it is. Time in the glass brings out the wine's explosive personality, but the 2016 remains incredibly elegant, especially for this site. This is a tremendous showing from Brovia.

More Info

Piedmont
1
97 (WE)

Inc. VAT

£1,253.74

Wine Enthusiast (97)

Elegantly structured and delicious, this fragrant red has enticing scents of ripe forest berries, iris, truffle and balsamic whiffs of camphor. Combining body and finesse, the savory, focused palate delivers juicy Marasca cherry, crushed raspberry and baking spice before an almost salty finish. Tightly knit, fine-grained tannins provide support while fresh acidity keeps it well-balanced. Drink 2024–2032.

More Info

Piedmont
1
97 (WE)

Inc. VAT

£466.07

Wine Enthusiast (97)

Elegantly structured and delicious, this fragrant red has enticing scents of ripe forest berries, iris, truffle and balsamic whiffs of camphor. Combining body and finesse, the savory, focused palate delivers juicy Marasca cherry, crushed raspberry and baking spice before an almost salty finish. Tightly knit, fine-grained tannins provide support while fresh acidity keeps it well-balanced. Drink 2024–2032.

More Info

Piedmont
1
97 (WE)

Inc. VAT

£617.27

Wine Enthusiast (97)

Aromas of forest berry, new leather, dark spice and camphor come to the forefront on this gorgeous red. Full-bodied and delicious, the elegantly structured palate doles out crushed raspberry, licorice, orange zest and mint while bright acidity lends youthful, nervous tension. Taut, refined tannins provide structure and impeccable balance.

More Info

Piedmont
2
-

Inc. VAT

£112.07
Piedmont
2
93+ (WA)

Inc. VAT

£352.07

Wine Advocate (93+)

Here's an interesting expression from Alex Sanchez and Elena and Cristina Brovia in Castiglione Falletto. The 2014 Barolo Unìo opens to a dark color tonality and an immediately velvety texture. The bouquet is brimming with dark fruit aromas spanning from Morello cherry to bitter currant. Spice, tar, cola and balsam herb fill in the background evenly and with harmony. This is a well-balanced wine from the 2014 vintage that shows impressive integrity across all the senses. Some 24,000 bottles were produced.

More Info
Product Name
Region
Qty
Score
Price
Piedmont
2
-

In Bond

£165.00
Piedmont
10
-

In Bond

£100.00
Piedmont
5
-

In Bond

£103.39
Piedmont
2
96 (VN)

In Bond

£348.00

Vinous (96)

The 2005 Barolo Riserva 150 Anniversario Rocche-Villero is one of the standouts of a very impressive lineup of Barolos. It races out of the blocks with a layered nose of enticing black fruit laced with melted tar, wilted rose petals and a subtle brine note. Medium-bodied on the palate, delivering firm tannins and counterbalanced by a perfect line of acidity, the dark berry fruit laced with dark chocolate and a hint of fennel. Reassuringly long on the finish, this is one delicious and captivating Barolo. Tasted at the Vinous off-line dinner at La Trompette.

More Info

Piedmont
1
92 (VN)

In Bond

£435.00

Vinous (92)

Brovia's 2010 Barolo opens with exquisite, floral aromatics. Silky and gracious throughout, the 2010 impresses for its overall balance and classiness. Sweet red cherries, mint, anise, cinnamon and orange peel are some of the notes that open up over time. The 2010 is a wine to treasure for its ample perfume and exceptional harmony. Today, the tannins are a bit firm, so another year or two in bottle is a must. Still, there is so much to like here, even at this early stage. The 2010 Barolo is 70% young-vine fruit from Brea (above 20 years of age), plus the wine that is left over when the single-vineyard Barolos go into cask. A recent bottle of the 2004 was stellar. This is one of the great values left in Barolo.

More Info

Piedmont
4
-

In Bond

£195.00
Piedmont
1
94 (JS)

In Bond

£547.00

James Suckling (94)

Walnuts, berries, tar and hints of smoke on the nose. It's full-bodied with chewy tannins and a dusty finish. Chewy at the end. Drink after 2023.

More Info

Piedmont
3
94 (JS)

In Bond

£235.00

James Suckling (94)

Walnuts, berries, tar and hints of smoke on the nose. It's full-bodied with chewy tannins and a dusty finish. Chewy at the end. Drink after 2023.

More Info

Piedmont
3
89 (VN)

In Bond

£572.00

Vinous (89)

The 2017 Barolo is a terrific choice for drinking now and over the next decade or so. In 2017, Brovia's straight Barolo is quite floral and lifted in feel. Crushed flowers, mint, spice, blood orange and sweet berry fruit are laced throughout. As a reminder, the Brovia Barolo is a blend of all four sites the family bottles as vineyard designates, with an emphasis on the Brea cru. This mid-weight Barolo is all charm.

More Info

Piedmont
1
88 (VN)

In Bond

£258.00

Vinous (88)

Brovia's 2018 Barolo is a very good wine for the vintage and within its peer group. It naturally shows the modest structure of the year, but all the elements are nicely balanced. Sweet dried cherry, mint, cedar, tobacco and crushed leaves open nicely. I would prefer to drink the 2018 over the next handful of years. As always, the straight Barolo is a blend of 70% Brea and 30% a mix of the other sites in the range. It is very nicely done.

More Info

Piedmont
1
94+ (VN)

In Bond

£1,148.00

Vinous (94+)

The 2015 Barolo Brea Vigna Ca' Mia captures all the best the vintage has to offer. Black cherry, plum, espresso, sage, menthol, licorice and leather are all kicked up a few notches in a decidedly dark, strapping Barolo that screams with Serralunga character. Exotic, dark and totally alluring, the 2015 has a very bright future, but readers should be prepared to be patient, as the tannins clearly need time to soften.

More Info

Piedmont
1
98 (WE)

In Bond

£1,018.00

Wine Enthusiast (98)

Mesmerizing aromas of violet, rose, perfumed berry and dried aromatic herb mingle together with a whiff of forest floor in this compelling wine. Full-bodied, elegant and delicious, the structured palate delivers ripe Morello cherry, cranberry, licorice and tobacco framed in youthfully assertive but refined tannins. It closes on a tangy mineral note. Drink 2027–2037.

More Info

Piedmont
2
94+ (VN)

In Bond

£485.00

Vinous (94+)

(with the 2010 release, this wine will say Brea Ca' Mia on the label): Bright red. Captivatingly fresh, primary aromas of raspberry, minerals and flowers are accented by a sappy note of blood orange; reminded me a bit of a topnotch Burgundy from Vosne or Chambolle. Sweet and thick but with lovely acidity giving the wine a strong impression of inner-mouth tension. A step up in density and fullness from the foregoing wines, with its Serralunga limestone pungency coming through loud and clear. Finishes very long and horizontal, with serious but well-buffered tannins and excellent menthol lift. Wonderfully elegant and perfumed Barolo from a south/southeast-facing vineyard that is spared the hottest afternoon sun.

More Info

Piedmont
2
92 (VN)

In Bond

£435.00

Vinous (92)

(bottled in August of 2012): Bright medium red. High-pitched aromas of raspberry, rose petal and mint. Juicy, youthfully tight and intense; not a rich style but elegant and perfumed, with good supporting minerality. No sign of overripeness here, unlike with many other 2009 Barolos from sandy soil. Finishes with building but ripe tannins and enticing lingering aromatic character. Very refined.

More Info

Piedmont
1
97 (VN)

In Bond

£1,262.00

Vinous (97)

A real heat-turner, the 2013 Barolo Rocche di Castiglione is powerful and surprisingly dense and rich. Sweet floral notes meld into a core of succulent red-fleshed fruit. This is a surprisingly ample, richly textured Rocche with huge density, creaminess and body, all qualities that are not often seen in Barolos from this site. There is a hint of Rocche sensuality in the glass, but the 2013 is holding quite a bit back in reserve. Sweet red cherry, pomegranate, mint, wild flowers and blood orange give the wine its distinctive signatures. Today, the 2013 impresses for its mid-palate depth, aromatic intensity and racy personality. Quite uncharacteristically, the Rocche is the least expressive of the single vineyard Barolos today.

More Info

Piedmont
1
94 (VN)

In Bond

£632.00

Vinous (94)

Brovia's flagship 2015 Barolo Rocche di Castiglione is a decidedly full-bodied wine. The richness of this warm vintage comes through loud and clear in an ample, resonant Barolo endowed with serious textural depth. Lifted floral and spice notes add an attractive upper register as the 2015 starts to open up in the glass. Even so, the Rocche stands out for its volume and sheer size, both of which are unusual for this Castiglione Falletto site, where the wines tend to be more lithe. The Rocche appears to be the Barolo most shaped by the growing season in this range.

More Info

Piedmont
2
17.5 (JR)

In Bond

£513.00

Jancis Robinson (17.5)

Castiglione Falletto. Bottled in July 2021. Youthful crimson. Pretty, concentrated cherry and raspberry nose and with its great depth accentuated by the exotic spice notes. Gains hugely in expression with aeration. Great focus of fruit on the nose and beautiful transparency on the palate. Pure, elegant and fresh with long, fine, sandy tannins. (WS)

More Info

Piedmont
1
96+ (VN)

In Bond

£692.00

Vinous (96+)

The 2013 Barolo Villero is magnificent. In fact, the 2013 may very well be the single most impressive young Brovia Villero I have tasted. Specifically, the flavors are vivid, delineated and wonderfully alive. The characteristic Villero spiced/balsamic notes are very much present. Black cherry, menthol, licorice, cloves and lavender infuse the impeccable, layered finish. Today, the Villero is explosive and showy. Readers will have to be patient. This is a fabulous showing.

More Info

Piedmont
1
94 (WA)

In Bond

£795.00

Wine Advocate (94)

The 2015 Barolo Villero offers richness and darkness with fruit from Castiglione Falletto, and it's one of the more intense wines I tasted within this selection. The Villero is a balanced and polished Barolo that opens to nicely integrated fruit and spice tones, expertly interwoven and united. The wine has a beautiful entry to the palate. Indeed, this pretty wine presented a united front, with seamless and graceful integration.

More Info

Piedmont
3
94 (WA)

In Bond

£632.00

Wine Advocate (94)

The 2015 Barolo Villero offers richness and darkness with fruit from Castiglione Falletto, and it's one of the more intense wines I tasted within this selection. The Villero is a balanced and polished Barolo that opens to nicely integrated fruit and spice tones, expertly interwoven and united. The wine has a beautiful entry to the palate. Indeed, this pretty wine presented a united front, with seamless and graceful integration.

More Info

Piedmont
1
97 (VN)

In Bond

£748.00

Vinous (97)

The 2016 Barolo Villero is one of the most refined editions of this wine I can remember tasting. Lavender, spice, licorice, mint and blue/purplish fruit are beautifully delineated here. Transparent and nuanced, the Villero is so classy. There is plenty of depth and structure, but what impresses most about the Villero is how unusually sophisticated it is. Time in the glass brings out the wine's explosive personality, but the 2016 remains incredibly elegant, especially for this site. This is a tremendous showing from Brovia.

More Info

Piedmont
1
97 (WE)

In Bond

£1,018.00

Wine Enthusiast (97)

Elegantly structured and delicious, this fragrant red has enticing scents of ripe forest berries, iris, truffle and balsamic whiffs of camphor. Combining body and finesse, the savory, focused palate delivers juicy Marasca cherry, crushed raspberry and baking spice before an almost salty finish. Tightly knit, fine-grained tannins provide support while fresh acidity keeps it well-balanced. Drink 2024–2032.

More Info

Piedmont
1
97 (WE)

In Bond

£375.00

Wine Enthusiast (97)

Elegantly structured and delicious, this fragrant red has enticing scents of ripe forest berries, iris, truffle and balsamic whiffs of camphor. Combining body and finesse, the savory, focused palate delivers juicy Marasca cherry, crushed raspberry and baking spice before an almost salty finish. Tightly knit, fine-grained tannins provide support while fresh acidity keeps it well-balanced. Drink 2024–2032.

More Info

Piedmont
1
97 (WE)

In Bond

£501.00

Wine Enthusiast (97)

Aromas of forest berry, new leather, dark spice and camphor come to the forefront on this gorgeous red. Full-bodied and delicious, the elegantly structured palate doles out crushed raspberry, licorice, orange zest and mint while bright acidity lends youthful, nervous tension. Taut, refined tannins provide structure and impeccable balance.

More Info

Piedmont
2
-

In Bond

£80.00
Piedmont
2
93+ (WA)

In Bond

£280.00

Wine Advocate (93+)

Here's an interesting expression from Alex Sanchez and Elena and Cristina Brovia in Castiglione Falletto. The 2014 Barolo Unìo opens to a dark color tonality and an immediately velvety texture. The bouquet is brimming with dark fruit aromas spanning from Morello cherry to bitter currant. Spice, tar, cola and balsam herb fill in the background evenly and with harmony. This is a well-balanced wine from the 2014 vintage that shows impressive integrity across all the senses. Some 24,000 bottles were produced.

More Info