Château Les Carmes Haut-Brion
About Château Les Carmes Haut-Brion
In 1584, Jean de Pontac, the Lord of Haut-Brion donated several acres of meadows and vines to the Carmelite Order, therein planting the seed that would eventually become Château les Carmes Haut-Brion. A lesser known neighbour of châteaux Haut-Brion and La Mission Haut-Brion in the Pessac-Léognan region of Bordeaux, Les Carmes Haut-Brion is a jewel of a property, positioned on the same bank of gravel (graves) as its more famous namesakes. The estate was confiscated during the French Revolution and purchased by the Léon Colin in 1840. Château les Carmes Haut-Brion remained under the same ownership until 2010, when it was acquired by Patrice Pichet in 2010, who added more acreage to the estate, replanted the vineyards to a higher vine density and improved their winemaking facilities. In addition to producing a red grand vin named Château les Carmes Haut-Brion, the estate produces the red second wine Le C des Carmes.
Viniculture
Named for the order of monks who owned the property in centuries gone by, Château Les Carmes Haut-Brion has the highest proportion of Cabernet Franc planted in its vineyard across the entire Left Bank. Its terroir is classical Pessac-Léognan in all its majesty – two sloping banks of deep gravel bound by rich clay and sand, giving rise to wines which, although requiring patience to unfurl, are amongst the finest expressions of the style in modern Bordeaux.
Under the watchful eye of highly renowned consultant Stéphane Derenoncourt, there has been a significant shift towards biodynamic practices at the estate as well as modern advances in the winery such as aging in clay amphoras. Completed for the 2015 vintage and designed by Philippe Starck, Château Les Carmes Haut-Brion's state-of-the-art winery and cellar are partially submerged under the estate's natural lake to give the impression of a ship's hull.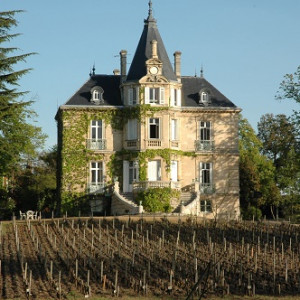 Name
Price Low
Price High
Year (Old)
Year (New)
Prices:
Product Name
Region
Qty
Score
Price

Bordeaux
1
90-92 (WA)

Inc. VAT

£379.24

Wine Advocate (90-92)

The 2016 Le C des Carmes Haut-Brion comes from vines located in the clos over towards Martillac, rather than the vines in the original Les Carmes Haut-Brion vineyard in the Bordeaux suburbs, known as Le Clos des Carmes Haut-Brion up until the 2013 vintage. It is a blend of 51% Merlot, 48% Cabernet Sauvigon and 1% Petit Verdot, matured in 30% new oak and the remainder one year old barrels. This includes 25% whole berry fruit. It offers plenty of brambly black fruit on the nose, crushed violets, fresh fig and a touch of spice that opens nicely in the glass. The palate is medium-bodied with supple tannin, neatly integrated oak, a little plushness on the entry thanks to the Merlot, and then it dovetails into a more structured, gently grippy, chalk-textured finish with attractive black fruit. Give this two or three years in bottle just to shave off a little abrasiveness and you will have a fine Pessac-Léognan.

More Info

Bordeaux
1
90-92 (WCI)

Inc. VAT

£218.44

The Wine Cellar Insider (90-92)

Plump, sugar-laced black fruit, boysenberry, licorice, campfire smoke and barbecue essence get things underway. Quicky the sassy tannins kick in, shepherding you to a chic, fresh, tobacco infused, fruit-filled core. Using 30% whole bunches in the vinification, the wine was made from 54% Cabernet Sauvignon, 45% Merlot and 1% Petit Verdot, reaching 13% alcohol with a pH of 3.72. The harvest took place September 19 to October 3 and, sadly, close to 25% of the vines were damaged by frost.

More Info

Bordeaux
2
91-93 (WA)

Inc. VAT

£213.89

Wine Advocate (91-93)

.

More Info

Bordeaux
1
96 (DC)

Inc. VAT

£208.24

Decanter (96)

Beautiful fragrance to the nose, perfumed and delicate yet so expressive, nothing out of balance with cherries and violets bursting out of the glass. Gorgeous smooth mouthfeel with some milk chocolate dusting on the fruit, tannins are delicate and softly mouth filling with a lovely salinity to the palate - creamy and unctuous but at the same time there's lots of acidity. This has a verticality to it, layered but with an aerial quality too, the flavours just glide across the palate with lift on the finish - so satisfying and drinkable. Just a glorious, shining, bright, velvety, succulent glass of wine. Pure elegance. A blend of 55% Cabernet Sauvignon, 44% Merlot and 1% Petit Verdot, 3.55pH.

More Info

Bordeaux
1
94 (WA)

Inc. VAT

£199.24

Wine Advocate (94)

Bottled after 24 months' élevage, much of which took place in large foudres, the 2020 Le C des Carmes Haut-Brion offers up aromas of dark berries, plums and spices complemented by hints of rose petal and licorice. Medium to full-bodied, supple and pillowy, with an ample core of fruit framed by melting tannins, it's a suave and charming blend of 62% Cabernet Sauvignon, 36% Merlot and 2% Petit Verdot.

More Info

Bordeaux
1
88-89 (VN (ST))

Inc. VAT

£758.69

Vinous - Stephen Tanzer (88-89)

Red-ruby. Aromas of raspberry, leather, lead pencil, smoke and mint. Smoky and aromatic in the mouth, with subtle sweetness. In a distinctly gentle style and considerably more evolved than the 2000, even allowing for its additional year in barrel. Finishes with dusty tannins and good length.

More Info

Bordeaux
1
93 (WA)

Inc. VAT

£1,628.47

Wine Advocate (93)

This 2005 offers a fabulous bouquet of forest floor and flowers, a dark plum/ruby/purple color, and medium body. Super-intense but light on its feet, this beauty seems to be close to full maturity. Complex and cerebral, this stunner is just now drinking beautifully and should continue to do so for another 15 or more years.

More Info

Bordeaux
1
93+ (WA)

Inc. VAT

£1,472.47

Wine Advocate (93+)

Made of 45% Cabernet Franc, 45% Merlot and 10% Cabernet Sauvignon, the deep garnet colored 2010 Les Carmes Haut-Brion gives up notes of baked blackberries, blackcurrants, black raspberries and cedar chest with hints of baking spices, black olives, pencil lead and Marmite toast. Full-bodied, the generously fruited palate has a solid backbone of grainy tannins and bold freshness supporting all that tightly-packed brawn, finishing with great length and purity. Still incredibly youthful, I suspect this wine has a lot more to give in the years to come!

More Info

Bordeaux
1
93+ (WA)

Inc. VAT

£853.24

Wine Advocate (93+)

Made of 45% Cabernet Franc, 45% Merlot and 10% Cabernet Sauvignon, the deep garnet colored 2010 Les Carmes Haut-Brion gives up notes of baked blackberries, blackcurrants, black raspberries and cedar chest with hints of baking spices, black olives, pencil lead and Marmite toast. Full-bodied, the generously fruited palate has a solid backbone of grainy tannins and bold freshness supporting all that tightly-packed brawn, finishing with great length and purity. Still incredibly youthful, I suspect this wine has a lot more to give in the years to come!

More Info

Bordeaux
6
94 (VN (AG))

Inc. VAT

£752.44

Vinous - Antonio Galloni (94)

A powerful, intense wine, the 2012 Les Carmes Haut-Brion exudes richness and depth. Game, smoke, tobacco, grilled herbs, black cherries and incense are some of the signatures. This explosive, powerful Pessac is going to need time to settle down, but it is exceptionally beautiful, even at this very early stage. Les Carmes Haut-Brion is marked by its high percentage of Cabernet Franc (38%) which is unusual in this part of Pessac, and its fabulous terroir. All of that is on full display here. Don't miss it!

More Info

Bordeaux
2
95+ (VN (AG))

Inc. VAT

£657.64

Vinous - Antonio Galloni (95+)

One of the stars of the vintage, the 2014 Les Carmes Haut-Brion is total knock-out. Graphite, smoke, red cherry jam, spice, cured meat, pomegranate and tobacco are just some of the myriad sensations that race out of the glass. Today, the 2014 is gloriously ample on the palate, with remarkable nuance for a wine of its size. The Carmes Haut-Brion has been terrific in two recent tastings. The blend is 54 % Cabernet Franc, 32 % Merlot and 14 % Cabernet Sauvignon, all aged in oak, but with some influence of 500-liter tonneaux and 12-hectoliter casks. Simon Blanchard is the consulting oenologist. Tasted two times.

More Info

Bordeaux
6
97 (JS)

Inc. VAT

£1,797.67

James Suckling (97)

Very polished and poised with an immensely powerful core of tannin that drives incredible length on the palate. Fruits are deep in the dark-berry spectrum, encapsulating a terrific sense of freshness through the finish. Great wine. Try from 2024.

More Info

Bordeaux
2
97 (JS)

Inc. VAT

£932.44

James Suckling (97)

Very polished and poised with an immensely powerful core of tannin that drives incredible length on the palate. Fruits are deep in the dark-berry spectrum, encapsulating a terrific sense of freshness through the finish. Great wine. Try from 2024.

More Info

Bordeaux
1
99 (JD)

Inc. VAT

£1,110.04

Jeb Dunnuck (99)

Readers looking for the next superstar in Bordeaux need to jump on the bandwagon of Les Carmes Haut-Brion, who have produced one of the wines of the vintage in 2016. The 2016 Château Les Carmes Haut-Brion checks in as a blend of 41% Cabernet Franc, 39% Merlot, and 20% Cabernet Sauvignon that hit 13.8% natural alcohol and spent 22 months in 65% new French oak. Its deep purple color is followed by a complex bouquet of high-class smoke tobacco, decaying flowers, charcoal, gravelly minerality and loads of sweet black and blue fruit. Possessing full-bodied richness, flawless integration of its acidity, fruit, and ultra-fine tannins, and a blockbuster finish, this is another 2016 that possess both power and elegance. Do your best to hide bottles for 5-7 years and it will keep for 3-4 decades. Don't miss it. Tasted twice.

More Info

Bordeaux
7
99 (JD)

Inc. VAT

£922.84

Jeb Dunnuck (99)

Readers looking for the next superstar in Bordeaux need to jump on the bandwagon of Les Carmes Haut-Brion, who have produced one of the wines of the vintage in 2016. The 2016 Château Les Carmes Haut-Brion checks in as a blend of 41% Cabernet Franc, 39% Merlot, and 20% Cabernet Sauvignon that hit 13.8% natural alcohol and spent 22 months in 65% new French oak. Its deep purple color is followed by a complex bouquet of high-class smoke tobacco, decaying flowers, charcoal, gravelly minerality and loads of sweet black and blue fruit. Possessing full-bodied richness, flawless integration of its acidity, fruit, and ultra-fine tannins, and a blockbuster finish, this is another 2016 that possess both power and elegance. Do your best to hide bottles for 5-7 years and it will keep for 3-4 decades. Don't miss it. Tasted twice.

More Info

Bordeaux
1
96 (DC)

Inc. VAT

£595.24

Decanter (96)

Brilliant wine that continues to impress three years on from the En Primeur tasting, with a creamy but restrained texture, precise black fruits with a spicy undertow. By this point Carmes had the highest percentage of Cabernet Franc on the Left Bank, and had really started to establish its own identity. It was also using a full 40% whole bunch winemaking, choosing only the ripest stems to include in the fermentation tanks, adding a twist of salinity on the finish and ensuring a dip of around 1% in potential alcohol levels at picking (this is a hot site close to the city centre). Owned by Patrice Pichet since 2011, with Guillaume Pouthier joining as director in 2012 - whose experience in the Rhône meant he was not afraid to use stems in winemaking, something traditionally shunned in Bordeaux. This wine shows the success of that approach, giving personality and poise. Needs another few years for the austerity to soften further.

More Info

Bordeaux
1
96 (DC)

Inc. VAT

£559.24

Decanter (96)

Brilliant wine that continues to impress three years on from the En Primeur tasting, with a creamy but restrained texture, precise black fruits with a spicy undertow. By this point Carmes had the highest percentage of Cabernet Franc on the Left Bank, and had really started to establish its own identity. It was also using a full 40% whole bunch winemaking, choosing only the ripest stems to include in the fermentation tanks, adding a twist of salinity on the finish and ensuring a dip of around 1% in potential alcohol levels at picking (this is a hot site close to the city centre). Owned by Patrice Pichet since 2011, with Guillaume Pouthier joining as director in 2012 - whose experience in the Rhône meant he was not afraid to use stems in winemaking, something traditionally shunned in Bordeaux. This wine shows the success of that approach, giving personality and poise. Needs another few years for the austerity to soften further.

More Info

Bordeaux
6
100 (JD)

Inc. VAT

£329.21

Jeb Dunnuck (100)

The 2018 Château Les Carmes Haut-Brion is a rock star of a wine and is based on a unique blend of 37% Cabernet Franc, 34% Cabernet Sauvignon, and 29% Merlot that was brought up in 80% new French oak. Offering a deep ruby/purple color as well as a thrilling bouquet of blackcurrants, smoked tobacco, chocolate, violets, damp earth, and truffle, it hits the palate with a full-bodied yet almost understated, building style that carries ripe, supple tannins, gorgeous amounts of smoky black fruits, and an endearing, layered, multi-dimensional texture that keeps you coming back to the glass. A dead ringer for a great vintage of Haut-Brion, it is far from unapproachable today yet needs 7-8 years of bottle age for the fireworks to develop and will have 50-years or more of longevity! Hats off to Guillaume Pouthier for a magical, seamless, singular beauty!

More Info

Bordeaux
1
100 (JD)

Inc. VAT

£1,362.46

Jeb Dunnuck (100)

The 2018 Château Les Carmes Haut-Brion is a rock star of a wine and is based on a unique blend of 37% Cabernet Franc, 34% Cabernet Sauvignon, and 29% Merlot that was brought up in 80% new French oak. Offering a deep ruby/purple color as well as a thrilling bouquet of blackcurrants, smoked tobacco, chocolate, violets, damp earth, and truffle, it hits the palate with a full-bodied yet almost understated, building style that carries ripe, supple tannins, gorgeous amounts of smoky black fruits, and an endearing, layered, multi-dimensional texture that keeps you coming back to the glass. A dead ringer for a great vintage of Haut-Brion, it is far from unapproachable today yet needs 7-8 years of bottle age for the fireworks to develop and will have 50-years or more of longevity! Hats off to Guillaume Pouthier for a magical, seamless, singular beauty!

More Info

Bordeaux
1
100 (JD)

Inc. VAT

£799.24

Jeb Dunnuck (100)

The 2018 Château Les Carmes Haut-Brion is a rock star of a wine and is based on a unique blend of 37% Cabernet Franc, 34% Cabernet Sauvignon, and 29% Merlot that was brought up in 80% new French oak. Offering a deep ruby/purple color as well as a thrilling bouquet of blackcurrants, smoked tobacco, chocolate, violets, damp earth, and truffle, it hits the palate with a full-bodied yet almost understated, building style that carries ripe, supple tannins, gorgeous amounts of smoky black fruits, and an endearing, layered, multi-dimensional texture that keeps you coming back to the glass. A dead ringer for a great vintage of Haut-Brion, it is far from unapproachable today yet needs 7-8 years of bottle age for the fireworks to develop and will have 50-years or more of longevity! Hats off to Guillaume Pouthier for a magical, seamless, singular beauty!

More Info

Bordeaux
1
100 (JD)

Inc. VAT

£2,073.67

Jeb Dunnuck (100)

The 2018 Château Les Carmes Haut-Brion is a rock star of a wine and is based on a unique blend of 37% Cabernet Franc, 34% Cabernet Sauvignon, and 29% Merlot that was brought up in 80% new French oak. Offering a deep ruby/purple color as well as a thrilling bouquet of blackcurrants, smoked tobacco, chocolate, violets, damp earth, and truffle, it hits the palate with a full-bodied yet almost understated, building style that carries ripe, supple tannins, gorgeous amounts of smoky black fruits, and an endearing, layered, multi-dimensional texture that keeps you coming back to the glass. A dead ringer for a great vintage of Haut-Brion, it is far from unapproachable today yet needs 7-8 years of bottle age for the fireworks to develop and will have 50-years or more of longevity! Hats off to Guillaume Pouthier for a magical, seamless, singular beauty!

More Info

Bordeaux
3
100 (JD)

Inc. VAT

£763.24

Jeb Dunnuck (100)

The 2018 Château Les Carmes Haut-Brion is a rock star of a wine and is based on a unique blend of 37% Cabernet Franc, 34% Cabernet Sauvignon, and 29% Merlot that was brought up in 80% new French oak. Offering a deep ruby/purple color as well as a thrilling bouquet of blackcurrants, smoked tobacco, chocolate, violets, damp earth, and truffle, it hits the palate with a full-bodied yet almost understated, building style that carries ripe, supple tannins, gorgeous amounts of smoky black fruits, and an endearing, layered, multi-dimensional texture that keeps you coming back to the glass. A dead ringer for a great vintage of Haut-Brion, it is far from unapproachable today yet needs 7-8 years of bottle age for the fireworks to develop and will have 50-years or more of longevity! Hats off to Guillaume Pouthier for a magical, seamless, singular beauty!

More Info

Bordeaux
12
98 (JD)

Inc. VAT

£413.21

Jeb Dunnuck (98)

I wasn't able to taste the 2019 Château Les Carmes Haut-Brion from barrel, but it certainly brings the goods from bottle. Deep ruby/purple-hued, with a smorgasbord-like array of red, blue, and black fruits as well as violets, candied flowers, tobacco, and sappy herbs, it hits the palate with medium to full-bodied richness, a deep, layered, concentrated mouthfeel, flawless balance, and that rare mix of power and elegance that truly great Pessac can deliver. Showing the more elegant style of the vintage, it checks in behind the magical, perfect 2018 but is very much in the style of the 2016. Readers will love having this beauty in the cellar, and it will evolve for 40-50 years if stored correctly. Hats off to winemaker Guillaume Pouthier for another thrilling wine.

More Info

Bordeaux
1
98 (JD)

Inc. VAT

£576.83

Jeb Dunnuck (98)

I wasn't able to taste the 2019 Château Les Carmes Haut-Brion from barrel, but it certainly brings the goods from bottle. Deep ruby/purple-hued, with a smorgasbord-like array of red, blue, and black fruits as well as violets, candied flowers, tobacco, and sappy herbs, it hits the palate with medium to full-bodied richness, a deep, layered, concentrated mouthfeel, flawless balance, and that rare mix of power and elegance that truly great Pessac can deliver. Showing the more elegant style of the vintage, it checks in behind the magical, perfect 2018 but is very much in the style of the 2016. Readers will love having this beauty in the cellar, and it will evolve for 40-50 years if stored correctly. Hats off to winemaker Guillaume Pouthier for another thrilling wine.

More Info

Bordeaux
1
98 (JD)

Inc. VAT

£1,189.66

Jeb Dunnuck (98)

I wasn't able to taste the 2019 Château Les Carmes Haut-Brion from barrel, but it certainly brings the goods from bottle. Deep ruby/purple-hued, with a smorgasbord-like array of red, blue, and black fruits as well as violets, candied flowers, tobacco, and sappy herbs, it hits the palate with medium to full-bodied richness, a deep, layered, concentrated mouthfeel, flawless balance, and that rare mix of power and elegance that truly great Pessac can deliver. Showing the more elegant style of the vintage, it checks in behind the magical, perfect 2018 but is very much in the style of the 2016. Readers will love having this beauty in the cellar, and it will evolve for 40-50 years if stored correctly. Hats off to winemaker Guillaume Pouthier for another thrilling wine.

More Info

Bordeaux
1
98 (JD)

Inc. VAT

£963.64

Jeb Dunnuck (98)

I wasn't able to taste the 2019 Château Les Carmes Haut-Brion from barrel, but it certainly brings the goods from bottle. Deep ruby/purple-hued, with a smorgasbord-like array of red, blue, and black fruits as well as violets, candied flowers, tobacco, and sappy herbs, it hits the palate with medium to full-bodied richness, a deep, layered, concentrated mouthfeel, flawless balance, and that rare mix of power and elegance that truly great Pessac can deliver. Showing the more elegant style of the vintage, it checks in behind the magical, perfect 2018 but is very much in the style of the 2016. Readers will love having this beauty in the cellar, and it will evolve for 40-50 years if stored correctly. Hats off to winemaker Guillaume Pouthier for another thrilling wine.

More Info

Bordeaux
19
98 (JD)

Inc. VAT

£507.62

Jeb Dunnuck (98)

I wasn't able to taste the 2019 Château Les Carmes Haut-Brion from barrel, but it certainly brings the goods from bottle. Deep ruby/purple-hued, with a smorgasbord-like array of red, blue, and black fruits as well as violets, candied flowers, tobacco, and sappy herbs, it hits the palate with medium to full-bodied richness, a deep, layered, concentrated mouthfeel, flawless balance, and that rare mix of power and elegance that truly great Pessac can deliver. Showing the more elegant style of the vintage, it checks in behind the magical, perfect 2018 but is very much in the style of the 2016. Readers will love having this beauty in the cellar, and it will evolve for 40-50 years if stored correctly. Hats off to winemaker Guillaume Pouthier for another thrilling wine.

More Info

Bordeaux
1
98 (JD)

Inc. VAT

£796.24

Jeb Dunnuck (98)

I wasn't able to taste the 2019 Château Les Carmes Haut-Brion from barrel, but it certainly brings the goods from bottle. Deep ruby/purple-hued, with a smorgasbord-like array of red, blue, and black fruits as well as violets, candied flowers, tobacco, and sappy herbs, it hits the palate with medium to full-bodied richness, a deep, layered, concentrated mouthfeel, flawless balance, and that rare mix of power and elegance that truly great Pessac can deliver. Showing the more elegant style of the vintage, it checks in behind the magical, perfect 2018 but is very much in the style of the 2016. Readers will love having this beauty in the cellar, and it will evolve for 40-50 years if stored correctly. Hats off to winemaker Guillaume Pouthier for another thrilling wine.

More Info

Bordeaux
1
100 (VN (AG))

Inc. VAT

£1,877.47

Vinous - Antonio Galloni (100)

The 2020 Les Carmes Haut-Brion is a total stunner. For the first time I can remember, Les Carmes Haut-Brion marries all of its elements so well that nothing stands out. In the past, the high percentage of Franc and/or the whole clusters were evident. The 2020 is the first modern vintage in which all the elements are so well balanced. Dark red/purplish fruit, rose petal, mint, lavender, dried herbs and incense all build in a ravishing Pessac-Léognan that will take your breath away.

More Info

Bordeaux
4
100 (VN (AG))

Inc. VAT

£920.03

Vinous - Antonio Galloni (100)

The 2020 Les Carmes Haut-Brion is a total stunner. For the first time I can remember, Les Carmes Haut-Brion marries all of its elements so well that nothing stands out. In the past, the high percentage of Franc and/or the whole clusters were evident. The 2020 is the first modern vintage in which all the elements are so well balanced. Dark red/purplish fruit, rose petal, mint, lavender, dried herbs and incense all build in a ravishing Pessac-Léognan that will take your breath away.

More Info
Product Name
Region
Qty
Score
Price

Bordeaux
1
90-92 (WA)

In Bond

£300.00

Wine Advocate (90-92)

The 2016 Le C des Carmes Haut-Brion comes from vines located in the clos over towards Martillac, rather than the vines in the original Les Carmes Haut-Brion vineyard in the Bordeaux suburbs, known as Le Clos des Carmes Haut-Brion up until the 2013 vintage. It is a blend of 51% Merlot, 48% Cabernet Sauvigon and 1% Petit Verdot, matured in 30% new oak and the remainder one year old barrels. This includes 25% whole berry fruit. It offers plenty of brambly black fruit on the nose, crushed violets, fresh fig and a touch of spice that opens nicely in the glass. The palate is medium-bodied with supple tannin, neatly integrated oak, a little plushness on the entry thanks to the Merlot, and then it dovetails into a more structured, gently grippy, chalk-textured finish with attractive black fruit. Give this two or three years in bottle just to shave off a little abrasiveness and you will have a fine Pessac-Léognan.

More Info

Bordeaux
1
90-92 (WCI)

In Bond

£166.00

The Wine Cellar Insider (90-92)

Plump, sugar-laced black fruit, boysenberry, licorice, campfire smoke and barbecue essence get things underway. Quicky the sassy tannins kick in, shepherding you to a chic, fresh, tobacco infused, fruit-filled core. Using 30% whole bunches in the vinification, the wine was made from 54% Cabernet Sauvignon, 45% Merlot and 1% Petit Verdot, reaching 13% alcohol with a pH of 3.72. The harvest took place September 19 to October 3 and, sadly, close to 25% of the vines were damaged by frost.

More Info

Bordeaux
2
91-93 (WA)

In Bond

£159.00

Wine Advocate (91-93)

.

More Info

Bordeaux
1
96 (DC)

In Bond

£157.50

Decanter (96)

Beautiful fragrance to the nose, perfumed and delicate yet so expressive, nothing out of balance with cherries and violets bursting out of the glass. Gorgeous smooth mouthfeel with some milk chocolate dusting on the fruit, tannins are delicate and softly mouth filling with a lovely salinity to the palate - creamy and unctuous but at the same time there's lots of acidity. This has a verticality to it, layered but with an aerial quality too, the flavours just glide across the palate with lift on the finish - so satisfying and drinkable. Just a glorious, shining, bright, velvety, succulent glass of wine. Pure elegance. A blend of 55% Cabernet Sauvignon, 44% Merlot and 1% Petit Verdot, 3.55pH.

More Info

Bordeaux
1
94 (WA)

In Bond

£150.00

Wine Advocate (94)

Bottled after 24 months' élevage, much of which took place in large foudres, the 2020 Le C des Carmes Haut-Brion offers up aromas of dark berries, plums and spices complemented by hints of rose petal and licorice. Medium to full-bodied, supple and pillowy, with an ample core of fruit framed by melting tannins, it's a suave and charming blend of 62% Cabernet Sauvignon, 36% Merlot and 2% Petit Verdot.

More Info

Bordeaux
1
88-89 (VN (ST))

In Bond

£613.00

Vinous - Stephen Tanzer (88-89)

Red-ruby. Aromas of raspberry, leather, lead pencil, smoke and mint. Smoky and aromatic in the mouth, with subtle sweetness. In a distinctly gentle style and considerably more evolved than the 2000, even allowing for its additional year in barrel. Finishes with dusty tannins and good length.

More Info

Bordeaux
1
93 (WA)

In Bond

£1,325.00

Wine Advocate (93)

This 2005 offers a fabulous bouquet of forest floor and flowers, a dark plum/ruby/purple color, and medium body. Super-intense but light on its feet, this beauty seems to be close to full maturity. Complex and cerebral, this stunner is just now drinking beautifully and should continue to do so for another 15 or more years.

More Info

Bordeaux
1
93+ (WA)

In Bond

£1,195.00

Wine Advocate (93+)

Made of 45% Cabernet Franc, 45% Merlot and 10% Cabernet Sauvignon, the deep garnet colored 2010 Les Carmes Haut-Brion gives up notes of baked blackberries, blackcurrants, black raspberries and cedar chest with hints of baking spices, black olives, pencil lead and Marmite toast. Full-bodied, the generously fruited palate has a solid backbone of grainy tannins and bold freshness supporting all that tightly-packed brawn, finishing with great length and purity. Still incredibly youthful, I suspect this wine has a lot more to give in the years to come!

More Info

Bordeaux
1
93+ (WA)

In Bond

£695.00

Wine Advocate (93+)

Made of 45% Cabernet Franc, 45% Merlot and 10% Cabernet Sauvignon, the deep garnet colored 2010 Les Carmes Haut-Brion gives up notes of baked blackberries, blackcurrants, black raspberries and cedar chest with hints of baking spices, black olives, pencil lead and Marmite toast. Full-bodied, the generously fruited palate has a solid backbone of grainy tannins and bold freshness supporting all that tightly-packed brawn, finishing with great length and purity. Still incredibly youthful, I suspect this wine has a lot more to give in the years to come!

More Info

Bordeaux
6
94 (VN (AG))

In Bond

£611.00

Vinous - Antonio Galloni (94)

A powerful, intense wine, the 2012 Les Carmes Haut-Brion exudes richness and depth. Game, smoke, tobacco, grilled herbs, black cherries and incense are some of the signatures. This explosive, powerful Pessac is going to need time to settle down, but it is exceptionally beautiful, even at this very early stage. Les Carmes Haut-Brion is marked by its high percentage of Cabernet Franc (38%) which is unusual in this part of Pessac, and its fabulous terroir. All of that is on full display here. Don't miss it!

More Info

Bordeaux
2
95+ (VN (AG))

In Bond

£532.00

Vinous - Antonio Galloni (95+)

One of the stars of the vintage, the 2014 Les Carmes Haut-Brion is total knock-out. Graphite, smoke, red cherry jam, spice, cured meat, pomegranate and tobacco are just some of the myriad sensations that race out of the glass. Today, the 2014 is gloriously ample on the palate, with remarkable nuance for a wine of its size. The Carmes Haut-Brion has been terrific in two recent tastings. The blend is 54 % Cabernet Franc, 32 % Merlot and 14 % Cabernet Sauvignon, all aged in oak, but with some influence of 500-liter tonneaux and 12-hectoliter casks. Simon Blanchard is the consulting oenologist. Tasted two times.

More Info

Bordeaux
6
97 (JS)

In Bond

£1,466.00

James Suckling (97)

Very polished and poised with an immensely powerful core of tannin that drives incredible length on the palate. Fruits are deep in the dark-berry spectrum, encapsulating a terrific sense of freshness through the finish. Great wine. Try from 2024.

More Info

Bordeaux
2
97 (JS)

In Bond

£761.00

James Suckling (97)

Very polished and poised with an immensely powerful core of tannin that drives incredible length on the palate. Fruits are deep in the dark-berry spectrum, encapsulating a terrific sense of freshness through the finish. Great wine. Try from 2024.

More Info

Bordeaux
1
99 (JD)

In Bond

£909.00

Jeb Dunnuck (99)

Readers looking for the next superstar in Bordeaux need to jump on the bandwagon of Les Carmes Haut-Brion, who have produced one of the wines of the vintage in 2016. The 2016 Château Les Carmes Haut-Brion checks in as a blend of 41% Cabernet Franc, 39% Merlot, and 20% Cabernet Sauvignon that hit 13.8% natural alcohol and spent 22 months in 65% new French oak. Its deep purple color is followed by a complex bouquet of high-class smoke tobacco, decaying flowers, charcoal, gravelly minerality and loads of sweet black and blue fruit. Possessing full-bodied richness, flawless integration of its acidity, fruit, and ultra-fine tannins, and a blockbuster finish, this is another 2016 that possess both power and elegance. Do your best to hide bottles for 5-7 years and it will keep for 3-4 decades. Don't miss it. Tasted twice.

More Info

Bordeaux
7
99 (JD)

In Bond

£753.00

Jeb Dunnuck (99)

Readers looking for the next superstar in Bordeaux need to jump on the bandwagon of Les Carmes Haut-Brion, who have produced one of the wines of the vintage in 2016. The 2016 Château Les Carmes Haut-Brion checks in as a blend of 41% Cabernet Franc, 39% Merlot, and 20% Cabernet Sauvignon that hit 13.8% natural alcohol and spent 22 months in 65% new French oak. Its deep purple color is followed by a complex bouquet of high-class smoke tobacco, decaying flowers, charcoal, gravelly minerality and loads of sweet black and blue fruit. Possessing full-bodied richness, flawless integration of its acidity, fruit, and ultra-fine tannins, and a blockbuster finish, this is another 2016 that possess both power and elegance. Do your best to hide bottles for 5-7 years and it will keep for 3-4 decades. Don't miss it. Tasted twice.

More Info

Bordeaux
1
96 (DC)

In Bond

£480.00

Decanter (96)

Brilliant wine that continues to impress three years on from the En Primeur tasting, with a creamy but restrained texture, precise black fruits with a spicy undertow. By this point Carmes had the highest percentage of Cabernet Franc on the Left Bank, and had really started to establish its own identity. It was also using a full 40% whole bunch winemaking, choosing only the ripest stems to include in the fermentation tanks, adding a twist of salinity on the finish and ensuring a dip of around 1% in potential alcohol levels at picking (this is a hot site close to the city centre). Owned by Patrice Pichet since 2011, with Guillaume Pouthier joining as director in 2012 - whose experience in the Rhône meant he was not afraid to use stems in winemaking, something traditionally shunned in Bordeaux. This wine shows the success of that approach, giving personality and poise. Needs another few years for the austerity to soften further.

More Info

Bordeaux
1
96 (DC)

In Bond

£450.00

Decanter (96)

Brilliant wine that continues to impress three years on from the En Primeur tasting, with a creamy but restrained texture, precise black fruits with a spicy undertow. By this point Carmes had the highest percentage of Cabernet Franc on the Left Bank, and had really started to establish its own identity. It was also using a full 40% whole bunch winemaking, choosing only the ripest stems to include in the fermentation tanks, adding a twist of salinity on the finish and ensuring a dip of around 1% in potential alcohol levels at picking (this is a hot site close to the city centre). Owned by Patrice Pichet since 2011, with Guillaume Pouthier joining as director in 2012 - whose experience in the Rhône meant he was not afraid to use stems in winemaking, something traditionally shunned in Bordeaux. This wine shows the success of that approach, giving personality and poise. Needs another few years for the austerity to soften further.

More Info

Bordeaux
6
100 (JD)

In Bond

£269.00

Jeb Dunnuck (100)

The 2018 Château Les Carmes Haut-Brion is a rock star of a wine and is based on a unique blend of 37% Cabernet Franc, 34% Cabernet Sauvignon, and 29% Merlot that was brought up in 80% new French oak. Offering a deep ruby/purple color as well as a thrilling bouquet of blackcurrants, smoked tobacco, chocolate, violets, damp earth, and truffle, it hits the palate with a full-bodied yet almost understated, building style that carries ripe, supple tannins, gorgeous amounts of smoky black fruits, and an endearing, layered, multi-dimensional texture that keeps you coming back to the glass. A dead ringer for a great vintage of Haut-Brion, it is far from unapproachable today yet needs 7-8 years of bottle age for the fireworks to develop and will have 50-years or more of longevity! Hats off to Guillaume Pouthier for a magical, seamless, singular beauty!

More Info

Bordeaux
1
100 (JD)

In Bond

£1,114.00

Jeb Dunnuck (100)

The 2018 Château Les Carmes Haut-Brion is a rock star of a wine and is based on a unique blend of 37% Cabernet Franc, 34% Cabernet Sauvignon, and 29% Merlot that was brought up in 80% new French oak. Offering a deep ruby/purple color as well as a thrilling bouquet of blackcurrants, smoked tobacco, chocolate, violets, damp earth, and truffle, it hits the palate with a full-bodied yet almost understated, building style that carries ripe, supple tannins, gorgeous amounts of smoky black fruits, and an endearing, layered, multi-dimensional texture that keeps you coming back to the glass. A dead ringer for a great vintage of Haut-Brion, it is far from unapproachable today yet needs 7-8 years of bottle age for the fireworks to develop and will have 50-years or more of longevity! Hats off to Guillaume Pouthier for a magical, seamless, singular beauty!

More Info

Bordeaux
1
100 (JD)

In Bond

£650.00

Jeb Dunnuck (100)

The 2018 Château Les Carmes Haut-Brion is a rock star of a wine and is based on a unique blend of 37% Cabernet Franc, 34% Cabernet Sauvignon, and 29% Merlot that was brought up in 80% new French oak. Offering a deep ruby/purple color as well as a thrilling bouquet of blackcurrants, smoked tobacco, chocolate, violets, damp earth, and truffle, it hits the palate with a full-bodied yet almost understated, building style that carries ripe, supple tannins, gorgeous amounts of smoky black fruits, and an endearing, layered, multi-dimensional texture that keeps you coming back to the glass. A dead ringer for a great vintage of Haut-Brion, it is far from unapproachable today yet needs 7-8 years of bottle age for the fireworks to develop and will have 50-years or more of longevity! Hats off to Guillaume Pouthier for a magical, seamless, singular beauty!

More Info

Bordeaux
1
100 (JD)

In Bond

£1,696.00

Jeb Dunnuck (100)

The 2018 Château Les Carmes Haut-Brion is a rock star of a wine and is based on a unique blend of 37% Cabernet Franc, 34% Cabernet Sauvignon, and 29% Merlot that was brought up in 80% new French oak. Offering a deep ruby/purple color as well as a thrilling bouquet of blackcurrants, smoked tobacco, chocolate, violets, damp earth, and truffle, it hits the palate with a full-bodied yet almost understated, building style that carries ripe, supple tannins, gorgeous amounts of smoky black fruits, and an endearing, layered, multi-dimensional texture that keeps you coming back to the glass. A dead ringer for a great vintage of Haut-Brion, it is far from unapproachable today yet needs 7-8 years of bottle age for the fireworks to develop and will have 50-years or more of longevity! Hats off to Guillaume Pouthier for a magical, seamless, singular beauty!

More Info

Bordeaux
3
100 (JD)

In Bond

£620.00

Jeb Dunnuck (100)

The 2018 Château Les Carmes Haut-Brion is a rock star of a wine and is based on a unique blend of 37% Cabernet Franc, 34% Cabernet Sauvignon, and 29% Merlot that was brought up in 80% new French oak. Offering a deep ruby/purple color as well as a thrilling bouquet of blackcurrants, smoked tobacco, chocolate, violets, damp earth, and truffle, it hits the palate with a full-bodied yet almost understated, building style that carries ripe, supple tannins, gorgeous amounts of smoky black fruits, and an endearing, layered, multi-dimensional texture that keeps you coming back to the glass. A dead ringer for a great vintage of Haut-Brion, it is far from unapproachable today yet needs 7-8 years of bottle age for the fireworks to develop and will have 50-years or more of longevity! Hats off to Guillaume Pouthier for a magical, seamless, singular beauty!

More Info

Bordeaux
12
98 (JD)

In Bond

£339.00

Jeb Dunnuck (98)

I wasn't able to taste the 2019 Château Les Carmes Haut-Brion from barrel, but it certainly brings the goods from bottle. Deep ruby/purple-hued, with a smorgasbord-like array of red, blue, and black fruits as well as violets, candied flowers, tobacco, and sappy herbs, it hits the palate with medium to full-bodied richness, a deep, layered, concentrated mouthfeel, flawless balance, and that rare mix of power and elegance that truly great Pessac can deliver. Showing the more elegant style of the vintage, it checks in behind the magical, perfect 2018 but is very much in the style of the 2016. Readers will love having this beauty in the cellar, and it will evolve for 40-50 years if stored correctly. Hats off to winemaker Guillaume Pouthier for another thrilling wine.

More Info

Bordeaux
1
98 (JD)

In Bond

£470.00

Jeb Dunnuck (98)

I wasn't able to taste the 2019 Château Les Carmes Haut-Brion from barrel, but it certainly brings the goods from bottle. Deep ruby/purple-hued, with a smorgasbord-like array of red, blue, and black fruits as well as violets, candied flowers, tobacco, and sappy herbs, it hits the palate with medium to full-bodied richness, a deep, layered, concentrated mouthfeel, flawless balance, and that rare mix of power and elegance that truly great Pessac can deliver. Showing the more elegant style of the vintage, it checks in behind the magical, perfect 2018 but is very much in the style of the 2016. Readers will love having this beauty in the cellar, and it will evolve for 40-50 years if stored correctly. Hats off to winemaker Guillaume Pouthier for another thrilling wine.

More Info

Bordeaux
1
98 (JD)

In Bond

£970.00

Jeb Dunnuck (98)

I wasn't able to taste the 2019 Château Les Carmes Haut-Brion from barrel, but it certainly brings the goods from bottle. Deep ruby/purple-hued, with a smorgasbord-like array of red, blue, and black fruits as well as violets, candied flowers, tobacco, and sappy herbs, it hits the palate with medium to full-bodied richness, a deep, layered, concentrated mouthfeel, flawless balance, and that rare mix of power and elegance that truly great Pessac can deliver. Showing the more elegant style of the vintage, it checks in behind the magical, perfect 2018 but is very much in the style of the 2016. Readers will love having this beauty in the cellar, and it will evolve for 40-50 years if stored correctly. Hats off to winemaker Guillaume Pouthier for another thrilling wine.

More Info

Bordeaux
1
98 (JD)

In Bond

£787.00

Jeb Dunnuck (98)

I wasn't able to taste the 2019 Château Les Carmes Haut-Brion from barrel, but it certainly brings the goods from bottle. Deep ruby/purple-hued, with a smorgasbord-like array of red, blue, and black fruits as well as violets, candied flowers, tobacco, and sappy herbs, it hits the palate with medium to full-bodied richness, a deep, layered, concentrated mouthfeel, flawless balance, and that rare mix of power and elegance that truly great Pessac can deliver. Showing the more elegant style of the vintage, it checks in behind the magical, perfect 2018 but is very much in the style of the 2016. Readers will love having this beauty in the cellar, and it will evolve for 40-50 years if stored correctly. Hats off to winemaker Guillaume Pouthier for another thrilling wine.

More Info

Bordeaux
19
98 (JD)

In Bond

£415.00

Jeb Dunnuck (98)

I wasn't able to taste the 2019 Château Les Carmes Haut-Brion from barrel, but it certainly brings the goods from bottle. Deep ruby/purple-hued, with a smorgasbord-like array of red, blue, and black fruits as well as violets, candied flowers, tobacco, and sappy herbs, it hits the palate with medium to full-bodied richness, a deep, layered, concentrated mouthfeel, flawless balance, and that rare mix of power and elegance that truly great Pessac can deliver. Showing the more elegant style of the vintage, it checks in behind the magical, perfect 2018 but is very much in the style of the 2016. Readers will love having this beauty in the cellar, and it will evolve for 40-50 years if stored correctly. Hats off to winemaker Guillaume Pouthier for another thrilling wine.

More Info

Bordeaux
1
98 (JD)

In Bond

£647.50

Jeb Dunnuck (98)

I wasn't able to taste the 2019 Château Les Carmes Haut-Brion from barrel, but it certainly brings the goods from bottle. Deep ruby/purple-hued, with a smorgasbord-like array of red, blue, and black fruits as well as violets, candied flowers, tobacco, and sappy herbs, it hits the palate with medium to full-bodied richness, a deep, layered, concentrated mouthfeel, flawless balance, and that rare mix of power and elegance that truly great Pessac can deliver. Showing the more elegant style of the vintage, it checks in behind the magical, perfect 2018 but is very much in the style of the 2016. Readers will love having this beauty in the cellar, and it will evolve for 40-50 years if stored correctly. Hats off to winemaker Guillaume Pouthier for another thrilling wine.

More Info

Bordeaux
1
100 (VN (AG))

In Bond

£1,532.50

Vinous - Antonio Galloni (100)

The 2020 Les Carmes Haut-Brion is a total stunner. For the first time I can remember, Les Carmes Haut-Brion marries all of its elements so well that nothing stands out. In the past, the high percentage of Franc and/or the whole clusters were evident. The 2020 is the first modern vintage in which all the elements are so well balanced. Dark red/purplish fruit, rose petal, mint, lavender, dried herbs and incense all build in a ravishing Pessac-Léognan that will take your breath away.

More Info

Bordeaux
4
100 (VN (AG))

In Bond

£756.00

Vinous - Antonio Galloni (100)

The 2020 Les Carmes Haut-Brion is a total stunner. For the first time I can remember, Les Carmes Haut-Brion marries all of its elements so well that nothing stands out. In the past, the high percentage of Franc and/or the whole clusters were evident. The 2020 is the first modern vintage in which all the elements are so well balanced. Dark red/purplish fruit, rose petal, mint, lavender, dried herbs and incense all build in a ravishing Pessac-Léognan that will take your breath away.

More Info