Caro
Immerse yourself into the world of fine wine with Caro, a critically acclaimed product of two prestigious winemaking families, Domaines Barons de Rothschild (Lafite) and Nicolás Catena. Deriving its elegance and poise from its French lineage and robustness and intensity from its Argentinian roots, Caro represents the perfect blend of both cultures.
The Production of Caro
Caro showcases an exquisite blend of Cabernet Sauvignon and Malbec, the two flagship grapes of its creators. These carefully selected grapes, cultivated in the Mendoza region's best vineyards, undergo a meticulous process of vinification to create this masterpiece of a wine.
Flavour Profile of Caro
Boasting a deep ruby colour, Caro unfolds a complex palate of dark fruits, spices, and a hint of mint, all underlined by soft tannins. Its rich taste and enduring finish promise a unique experience for every fine wine lover.
Awards and Recognitions
Caro's superiority has been unanimously acknowledged by leading wine publications. It has won numerous awards for its exceptional quality, culminating into a wine that has remained unchanged in its excellence since its first vintage in 2000.
Investing in Caro
Given its high scores consistently recorded by trusted critic sources, Caro is not just a stunning wine to drink but also a well-considered investment. Its limited production ensures exclusivity, adding value to your wine collection.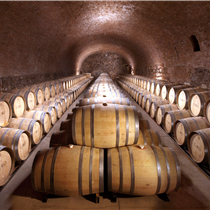 Name
Price Low
Price High
Year (Old)
Year (New)
Prices:
Product Name
Region
Qty
Score
Price

Mendoza
1
98 (JS)

Inc. VAT

£798.58

James Suckling (98)

Incredible aromas of spice, cedar, walnut and dark berry. Floral too. Spectacular nose. Full body, ultra-fine tannins and a racy and refined finish. Fresh and succulent. Made from old vines of mablec in Compuertas and cabernet sauvignon from Altamira. Such finesse. Half the normal production. The best wine ever from the Domaine Barons de Rothschild (Lafite) and Nicolas Catena winery. Drink or hold.

More Info

Mendoza
2
98 (JS)

Inc. VAT

£343.49

James Suckling (98)

Incredible aromas of spice, cedar, walnut and dark berry. Floral too. Spectacular nose. Full body, ultra-fine tannins and a racy and refined finish. Fresh and succulent. Made from old vines of mablec in Compuertas and cabernet sauvignon from Altamira. Such finesse. Half the normal production. The best wine ever from the Domaine Barons de Rothschild (Lafite) and Nicolas Catena winery. Drink or hold.

More Info

Mendoza
5
97 (TA)

Inc. VAT

£474.04

Tim Atkin (97)

One of my wines of the vintage in 2015, this is the best release yet from this joint venture between Domains Baron de Rothschild (Lafite) and the Catena family, launched in 2000. Combining Malbec with 15% Cabernet Sauvignon, mostly from Paraje Altamira in the Uco Valley, but with some support from Las Compuertas in Luján de Cuyo, it's a stunningly complex wine, which marries the richness of Argentinian flavours with the finesse and nuance of a top Left Bank Bordeaux. The fruit is bright and luminous, the oak scented and well integrated, the tannins silky and caressing. What a red! 2020-30.

More Info

Mendoza
1
94 (WA)

Inc. VAT

£410.44

Wine Advocate (94)

The cedary nose of the 2016 Caro transported me to the wines from Bordeaux, and the explanation might be because the blend is 83% Cabernet Sauvignon and the rest Malbec—the highest percentage of Cabernet in the history of Caro. This has very good complexity; it feels young (Cabernet tends to develop at a slower pace than Malbec), even though it matured in 100% new oak the oak is very integrated. The barriques are only produced by the Lafite barrel makers, and there is great care in the selection of the wood and the toast; the barrels are designed to produce a more elegant style of wine, subtle and harmonious, with a notable absence of toasted and smoky aromas. This wine is polished and sleek, but there is nice balance to develop nicely in bottle for a good decade. 50,000 bottles produced. It was bottled in December 2017.

More Info

Mendoza
1
97 (JS)

Inc. VAT

£264.04

James Suckling (97)

This is one of the most direct and clear Caros in a long time with blue-fruit, violet and sandalwood aromas and flavors. Crushed-stone, too. Full-bodied, yet tight and contracted with a level of shyness to its strength. The length derives from the excellence of the cabernet. One for the cellar. Blend of 74% malbec and 26% cabernet sauvignon. Try after 2023, but exciting to drink all the same.

More Info

Mendoza
3
98 (TA)

Inc. VAT

£277.24

Tim Atkin MW (98)

Combining the considerable talents of Fernando Buscema and Philippe Rolet (the former made the wine, the latter did the blend), Caro is one of the wines of the vintage in 2018. Paraje Altamira is the source of this finely judged cuvée of Malbec and 24% Cabernet Sauvignon, aged in 80% new wood. Subtle, graceful and perfumed, it's a wine that carries its structure and concentration lightly, with graphite, cassis and blueberry fruit, fresh acidity and harmonious, caressing tannins. Superb stuff.

More Info

Mendoza
2
95 (TA)

Inc. VAT

£302.44

Tim Atkin MW (95)

A very impressive red in its own right. Malbec-based with 34% Cabernet Sauvignon for company, followed by ageing in 50% new wood, it's an inky, structured, nuanced pan-Mendoza blend, showing plum, blackberry and cassis flavours and firm, ageworthy tannins.

More Info

Mendoza
46
96 (WI)

Inc. VAT

£336.04

The Wine Independent (96)

The 2021 CARO, 79% Malbec and 21% Cabernet Sauvignon, is deep garnet-purple in color. It soars from the glass with expressive notes of plum preserves, blueberry compote, and licorice with hints of candied violets and spice cake. The full-bodied palate is jam packed with perfumed black fruits, framed by super-ripe, super-plush tannins and tantalizing freshness, finishing very long and fragrant. This is an impressive showing for this joint venture between Lafite Rothschild and Nicolas Catena.

More Info
Product Name
Region
Qty
Score
Price

Mendoza
1
98 (JS)

In Bond

£627.00

James Suckling (98)

Incredible aromas of spice, cedar, walnut and dark berry. Floral too. Spectacular nose. Full body, ultra-fine tannins and a racy and refined finish. Fresh and succulent. Made from old vines of mablec in Compuertas and cabernet sauvignon from Altamira. Such finesse. Half the normal production. The best wine ever from the Domaine Barons de Rothschild (Lafite) and Nicolas Catena winery. Drink or hold.

More Info

Mendoza
2
98 (JS)

In Bond

£267.00

James Suckling (98)

Incredible aromas of spice, cedar, walnut and dark berry. Floral too. Spectacular nose. Full body, ultra-fine tannins and a racy and refined finish. Fresh and succulent. Made from old vines of mablec in Compuertas and cabernet sauvignon from Altamira. Such finesse. Half the normal production. The best wine ever from the Domaine Barons de Rothschild (Lafite) and Nicolas Catena winery. Drink or hold.

More Info

Mendoza
5
97 (TA)

In Bond

£379.00

Tim Atkin (97)

One of my wines of the vintage in 2015, this is the best release yet from this joint venture between Domains Baron de Rothschild (Lafite) and the Catena family, launched in 2000. Combining Malbec with 15% Cabernet Sauvignon, mostly from Paraje Altamira in the Uco Valley, but with some support from Las Compuertas in Luján de Cuyo, it's a stunningly complex wine, which marries the richness of Argentinian flavours with the finesse and nuance of a top Left Bank Bordeaux. The fruit is bright and luminous, the oak scented and well integrated, the tannins silky and caressing. What a red! 2020-30.

More Info

Mendoza
1
94 (WA)

In Bond

£326.00

Wine Advocate (94)

The cedary nose of the 2016 Caro transported me to the wines from Bordeaux, and the explanation might be because the blend is 83% Cabernet Sauvignon and the rest Malbec—the highest percentage of Cabernet in the history of Caro. This has very good complexity; it feels young (Cabernet tends to develop at a slower pace than Malbec), even though it matured in 100% new oak the oak is very integrated. The barriques are only produced by the Lafite barrel makers, and there is great care in the selection of the wood and the toast; the barrels are designed to produce a more elegant style of wine, subtle and harmonious, with a notable absence of toasted and smoky aromas. This wine is polished and sleek, but there is nice balance to develop nicely in bottle for a good decade. 50,000 bottles produced. It was bottled in December 2017.

More Info

Mendoza
1
97 (JS)

In Bond

£204.00

James Suckling (97)

This is one of the most direct and clear Caros in a long time with blue-fruit, violet and sandalwood aromas and flavors. Crushed-stone, too. Full-bodied, yet tight and contracted with a level of shyness to its strength. The length derives from the excellence of the cabernet. One for the cellar. Blend of 74% malbec and 26% cabernet sauvignon. Try after 2023, but exciting to drink all the same.

More Info

Mendoza
3
98 (TA)

In Bond

£215.00

Tim Atkin MW (98)

Combining the considerable talents of Fernando Buscema and Philippe Rolet (the former made the wine, the latter did the blend), Caro is one of the wines of the vintage in 2018. Paraje Altamira is the source of this finely judged cuvée of Malbec and 24% Cabernet Sauvignon, aged in 80% new wood. Subtle, graceful and perfumed, it's a wine that carries its structure and concentration lightly, with graphite, cassis and blueberry fruit, fresh acidity and harmonious, caressing tannins. Superb stuff.

More Info

Mendoza
2
95 (TA)

In Bond

£236.00

Tim Atkin MW (95)

A very impressive red in its own right. Malbec-based with 34% Cabernet Sauvignon for company, followed by ageing in 50% new wood, it's an inky, structured, nuanced pan-Mendoza blend, showing plum, blackberry and cassis flavours and firm, ageworthy tannins.

More Info

Mendoza
46
96 (WI)

In Bond

£264.00

The Wine Independent (96)

The 2021 CARO, 79% Malbec and 21% Cabernet Sauvignon, is deep garnet-purple in color. It soars from the glass with expressive notes of plum preserves, blueberry compote, and licorice with hints of candied violets and spice cake. The full-bodied palate is jam packed with perfumed black fruits, framed by super-ripe, super-plush tannins and tantalizing freshness, finishing very long and fragrant. This is an impressive showing for this joint venture between Lafite Rothschild and Nicolas Catena.

More Info
Name
Price Low
Price High
Year (Old)
Year (New)