Chiara Condello
About Chiara Condello
Making her debut in 2015, Condello founded her eponymous wine project in Predappio, a village found within Emilia-Romagna rising to prominence for a unique sedimentary soil called "spungone". Overseeing just 4.8 hectares of organically grown Sangiovese vines, she produces no more than 3,330 cases of wines annually.
"One of the most exciting new producers in Romagna" in the eyes of Eric Guido (Vinous), Chiara Condello is a young maverick winemaker in Emilia-Romagna who is fast building a stellar reputation with her pure and expressive Sangiovese portfolio.
Driven by her bright-eyed enthusiasm and a clear vision of what Sangiovese should be, her wines are wonderfully pure and expressive, richly textured and deeply layered. Already proving to be very popular among the world's best sommeliers, her wines are heavily allocated to Michelin starred restaurants in France and the UK, "wowing Sangiovese lovers around the world".
The Wines
A refined and aromatic red, Romagna Sangiovese di Predappio is a pure Sangiovese sourced from three 40-year-old parcels between 150m and 350m altitude. Chiara follows a minimal intervention approach, using natural yeast only during fermentation. The wine was aged in Slavonian botti for 1-year before release.
Le Lucciole Riserva is sourced from a miniscule 0.8 hectare parcel of vines in the heart of Chiara's holdings. 100% Sangiovese, this is a very special Italian "born-and-bred" wine of sensational quality.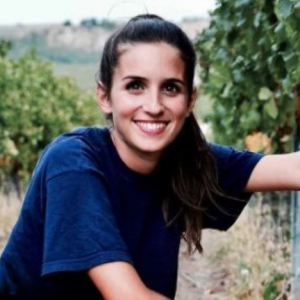 Prices:
Product Name
Region
Qty
Score
Price
Emilia Romagna
2
93-95 (VN)

Inc. VAT

£229.75

Vinous (93-95)

There's a good amount of youthful reduction that needs time to blow off, yet the 2019 Sangiovese Romagna Predappio Riserva Le Lucciole still manages to show depths of black raspberry, sage and a cocoa dusting. It's soft-textured with brilliant acidity, adding a burst of inner sweetness as mineral-tinged red berries and sweet spices cascade across the palate. The 2019 finishes structured and long with balsam herbal tones over a saturation of fine tannins. There's so much potential here, but this still needs time. Chiara Condello spoke about waiting a few extra months before release to give this a little more time in bottle to come together.

More Info

Emilia Romagna
4
-

Inc. VAT

£77.35

Clear bright ruby colour, the nose is driven by intense crunchy fruits together with floral aromas and the palate is characterised by silky tannins balanced with nice acidity and a long and fresh elegant finish.

More Info

Emilia Romagna
2
-

Inc. VAT

£164.87

Clear bright ruby colour, the nose is driven by intense crunchy fruits together with floral aromas and the palate is characterised by silky tannins balanced with nice acidity and a long and fresh elegant finish.

More Info

Emilia Romagna
1
92 (VN)

Inc. VAT

£148.07

Vinous (92)

Mixing both savory and sweet, floral and herbal, earthy yet packed full of bright cherry-berry fruits, the 2019 Sangiovese makes quite a first impression. This is silky in texture, yet juicy and spry with zesty, red berry fruits motivated by brilliant acidity under an air of inner violets and exotic spices. The 2019 has energy to burn, tapering off long and slightly grippy, creating a classically dry impression while also holding your attention firm with its lingering hints of licorice and candied almonds. There is so much balanced pleasure to be had from this Predappio Sangiovese.

More Info

Emilia Romagna
7
92+ (VN)

Inc. VAT

£228.47

Vinous (92+)

The 2020 Sangiovese Romagna Predappio is spicy and deep, with sweet rose and dusty black cherries accentuated by hints of ash and mint. This is undeniably elegant in feel, washing silken waves of ripe wild berries across the palate that leave a mineral staining, along with sweet inner herbal tones. It finishes with a lingering concentration and super-fine tannins as tobacco and cocoa notes slowly fade. The 2020 will require a bit more time in bottle to soften its contours, but it's packed full of potential. It's hard to think of this as Chaira Condello's entry-level wine.

More Info
Product Name
Region
Qty
Score
Price
Emilia Romagna
2
93-95 (VN)

In Bond

£187.00

Vinous (93-95)

There's a good amount of youthful reduction that needs time to blow off, yet the 2019 Sangiovese Romagna Predappio Riserva Le Lucciole still manages to show depths of black raspberry, sage and a cocoa dusting. It's soft-textured with brilliant acidity, adding a burst of inner sweetness as mineral-tinged red berries and sweet spices cascade across the palate. The 2019 finishes structured and long with balsam herbal tones over a saturation of fine tannins. There's so much potential here, but this still needs time. Chiara Condello spoke about waiting a few extra months before release to give this a little more time in bottle to come together.

More Info

Emilia Romagna
4
-

In Bond

£60.00

Clear bright ruby colour, the nose is driven by intense crunchy fruits together with floral aromas and the palate is characterised by silky tannins balanced with nice acidity and a long and fresh elegant finish.

More Info

Emilia Romagna
2
-

In Bond

£124.00

Clear bright ruby colour, the nose is driven by intense crunchy fruits together with floral aromas and the palate is characterised by silky tannins balanced with nice acidity and a long and fresh elegant finish.

More Info

Emilia Romagna
1
92 (VN)

In Bond

£110.00

Vinous (92)

Mixing both savory and sweet, floral and herbal, earthy yet packed full of bright cherry-berry fruits, the 2019 Sangiovese makes quite a first impression. This is silky in texture, yet juicy and spry with zesty, red berry fruits motivated by brilliant acidity under an air of inner violets and exotic spices. The 2019 has energy to burn, tapering off long and slightly grippy, creating a classically dry impression while also holding your attention firm with its lingering hints of licorice and candied almonds. There is so much balanced pleasure to be had from this Predappio Sangiovese.

More Info

Emilia Romagna
7
92+ (VN)

In Bond

£177.00

Vinous (92+)

The 2020 Sangiovese Romagna Predappio is spicy and deep, with sweet rose and dusty black cherries accentuated by hints of ash and mint. This is undeniably elegant in feel, washing silken waves of ripe wild berries across the palate that leave a mineral staining, along with sweet inner herbal tones. It finishes with a lingering concentration and super-fine tannins as tobacco and cocoa notes slowly fade. The 2020 will require a bit more time in bottle to soften its contours, but it's packed full of potential. It's hard to think of this as Chaira Condello's entry-level wine.

More Info