Ciacci Piccolomini d'Aragona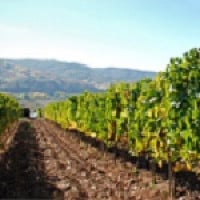 About Ciacci Piccolomini d'Aragona
Ciacci Piccolomini d'Aragona traces its origins back to the 17th century when it was founded by the Bishop of Montalcino. The winery passed into the hands of Giussepe Chiachini, a larger-than-life character who developed the estate's classical peasant-like approach to winemaking. Striving for a true expression of Montalcino's exceptional and varied terroirs, the estate's wines are well made without being over made and offer purity and structure.
Ciacci Piccolomini is consistently selected by Wine Spectator as the "Cream of the Crop" and a "Leader of the Pack" in Brunello di Montalcino. They continually "set the standard" for producers in this historic wine region, and their latest offerings are an "exciting range of new releases" in the eyes of Wine Advocate's Monica Larner.
Having been gifted the Ciacci Estate upon the passing of the heirless Countess Elda Ciacci Piccolomini d'Aragona in 1985, the Bianchini family (who were the estate managers at the time) have made a name for themselves by producing elegant, age-worthy Brunellos from their "very special microclimate" (Wine Advocate) on the Castelnuovo dell'Abate hill.
Viniculture
The Brunello di Montalcino Pianrosso comes from a single vineyard of about 11.7 hectares planted with some of the oldest vines of the estate, which sit between 240 and 360 meters above sea level. Grapes for the Riserva are also selected from this vineyard.
Prices:
Year
Wine
Region
Format
Qty
Score
Price
Wishlist

Ciacci Piccolomini Brunello di Montalcino 2013 (6x75cl)

Inc. VAT: £352.07

2013
Tuscany
6x75cl
1
96 (WS)

Read Review/Description

Inc. VAT: £352.07

Ciacci Piccolomini Brunello di Montalcino 2014 (6x75cl)

Inc. VAT: £406.07

2014
Tuscany
6x75cl
1
92+ (WA)

Read Review/Description

Inc. VAT: £406.07

Ciacci Piccolomini Brunello di Montalcino 2015 (6x75cl)

Inc. VAT: £364.07

2015
Tuscany
6x75cl
1
98 (JS)

Read Review/Description

Inc. VAT: £364.07

Ciacci Piccolomini Brunello di Montalcino 2016 (6x75cl)

Inc. VAT: £316.07

2016
Tuscany
6x75cl
5
97 (WE)

Read Review/Description

Inc. VAT: £316.07

Ciacci Piccolomini Brunello di Montalcino 2017 (6x75cl)

Inc. VAT: £298.07

2017
Tuscany
6x75cl
1
97 (WE)

Read Review/Description

Inc. VAT: £298.07

Ciacci Piccolomini Brunello di Montalcino Pianrosso 2010 (6x75cl)

Inc. VAT: £624.47

2010
Tuscany
6x75cl
1
97 (WA)

Read Review/Description

Inc. VAT: £624.47

Ciacci Piccolomini Brunello di Montalcino Pianrosso 2012 (1x500cl)

Inc. VAT: £407.86

2012
Tuscany
1x500cl
1
97 (JS)

Read Review/Description

Inc. VAT: £407.86

Ciacci Piccolomini Brunello di Montalcino Pianrosso 2013 (6x75cl)

Inc. VAT: £373.07

2013
Tuscany
6x75cl
3
98 (WE)

Read Review/Description

Inc. VAT: £373.07

Ciacci Piccolomini Brunello di Montalcino Pianrosso 2015 (1x150cl)

Inc. VAT: £329.35

2015
Tuscany
1x150cl
62
100 (JS)

Read Review/Description

Inc. VAT: £329.35

Ciacci Piccolomini Brunello di Montalcino Pianrosso 2015 (6x75cl)

Inc. VAT: £586.07

2015
Tuscany
6x75cl
1
100 (JS)

Read Review/Description

Inc. VAT: £586.07

Ciacci Piccolomini Brunello di Montalcino Pianrosso 2016 (3x150cl)

Inc. VAT: £616.06

2016
Tuscany
3x150cl
1
98 (WE)

Read Review/Description

Inc. VAT: £616.06

Ciacci Piccolomini Brunello di Montalcino Pianrosso 2016 (6x75cl)

Inc. VAT: £454.07

2016
Tuscany
6x75cl
1
98 (WE)

Read Review/Description

Inc. VAT: £454.07

Ciacci Piccolomini Brunello di Montalcino Pianrosso 2017 (6x75cl)

Inc. VAT: £377.27

2017
Tuscany
6x75cl
10
92 (VN)

Read Review/Description

Inc. VAT: £377.27

Ciacci Piccolomini Brunello di Montalcino Riserva Pianrosso Santa Caterina d'Oro 2012 (6x75cl)

Inc. VAT: £756.47

2012
Tuscany
6x75cl
4
100 (WE)

Read Review/Description

Inc. VAT: £756.47

Ciacci Piccolomini Brunello di Montalcino Riserva Pianrosso Santa Caterina d'Oro 2015 (6x75cl)

Inc. VAT: £1,008.47

2015
Tuscany
6x75cl
2
100 (JS)

Read Review/Description

Inc. VAT: £1,008.47

Ciacci Piccolomini Rosso di Montalcino 2018 (6x75cl)

Inc. VAT: £214.07

2018
Tuscany
6x75cl
10
90 (VN)

Read Review/Description

Inc. VAT: £214.07

Ciacci Piccolomini Rosso di Montalcino 2019 (6x75cl)

Inc. VAT: £211.67

2019
Tuscany
6x75cl
10
90 (VN)

Read Review/Description

Inc. VAT: £211.67

Ciacci Piccolomini Rosso di Montalcino 2020 (6x75cl)

Inc. VAT: £260.87

2020
Tuscany
6x75cl
23
-
Inc. VAT: £260.87
Year
Wine
Region
Format
Qty
Score
Price
Wishlist

Ciacci Piccolomini Brunello di Montalcino 2013 (6x75cl)

In Bond: £280.00

2013
Tuscany
6x75cl
1
96 (WS)

Read Review/Description

In Bond: £280.00

Ciacci Piccolomini Brunello di Montalcino 2014 (6x75cl)

In Bond: £325.00

2014
Tuscany
6x75cl
1
92+ (WA)

Read Review/Description

In Bond: £325.00

Ciacci Piccolomini Brunello di Montalcino 2015 (6x75cl)

In Bond: £290.00

2015
Tuscany
6x75cl
1
98 (JS)

Read Review/Description

In Bond: £290.00

Ciacci Piccolomini Brunello di Montalcino 2016 (6x75cl)

In Bond: £250.00

2016
Tuscany
6x75cl
5
97 (WE)

Read Review/Description

In Bond: £250.00

Ciacci Piccolomini Brunello di Montalcino 2017 (6x75cl)

In Bond: £235.00

2017
Tuscany
6x75cl
1
97 (WE)

Read Review/Description

In Bond: £235.00

Ciacci Piccolomini Brunello di Montalcino Pianrosso 2010 (6x75cl)

In Bond: £507.00

2010
Tuscany
6x75cl
1
97 (WA)

Read Review/Description

In Bond: £507.00

Ciacci Piccolomini Brunello di Montalcino Pianrosso 2012 (1x500cl)

In Bond: £325.00

2012
Tuscany
1x500cl
1
97 (JS)

Read Review/Description

In Bond: £325.00

Ciacci Piccolomini Brunello di Montalcino Pianrosso 2013 (6x75cl)

In Bond: £297.50

2013
Tuscany
6x75cl
3
98 (WE)

Read Review/Description

In Bond: £297.50

Ciacci Piccolomini Brunello di Montalcino Pianrosso 2015 (1x150cl)

In Bond: £270.00

2015
Tuscany
1x150cl
62
100 (JS)

Read Review/Description

In Bond: £270.00

Ciacci Piccolomini Brunello di Montalcino Pianrosso 2015 (6x75cl)

In Bond: £475.00

2015
Tuscany
6x75cl
1
100 (JS)

Read Review/Description

In Bond: £475.00

Ciacci Piccolomini Brunello di Montalcino Pianrosso 2016 (3x150cl)

In Bond: £499.99

2016
Tuscany
3x150cl
1
98 (WE)

Read Review/Description

In Bond: £499.99

Ciacci Piccolomini Brunello di Montalcino Pianrosso 2016 (6x75cl)

In Bond: £365.00

2016
Tuscany
6x75cl
1
98 (WE)

Read Review/Description

In Bond: £365.00

Ciacci Piccolomini Brunello di Montalcino Pianrosso 2017 (6x75cl)

In Bond: £301.00

2017
Tuscany
6x75cl
10
92 (VN)

Read Review/Description

In Bond: £301.00

Ciacci Piccolomini Brunello di Montalcino Riserva Pianrosso Santa Caterina d'Oro 2012 (6x75cl)

In Bond: £617.00

2012
Tuscany
6x75cl
4
100 (WE)

Read Review/Description

In Bond: £617.00

Ciacci Piccolomini Brunello di Montalcino Riserva Pianrosso Santa Caterina d'Oro 2015 (6x75cl)

In Bond: £827.00

2015
Tuscany
6x75cl
2
100 (JS)

Read Review/Description

In Bond: £827.00

Ciacci Piccolomini Rosso di Montalcino 2018 (6x75cl)

In Bond: £165.00

2018
Tuscany
6x75cl
10
90 (VN)

Read Review/Description

In Bond: £165.00

Ciacci Piccolomini Rosso di Montalcino 2019 (6x75cl)

In Bond: £163.00

2019
Tuscany
6x75cl
10
90 (VN)

Read Review/Description

In Bond: £163.00

Ciacci Piccolomini Rosso di Montalcino 2020 (6x75cl)

In Bond: £204.00

2020
Tuscany
6x75cl
23
-
In Bond: £204.00