Dana Estates
About Dana Estates
Nestled at the base of the Mayacamas Mountains in the Napa Valley, Dana Estates is dedicated to the production of numerous truly distinctive world-class wines. Dana is in fact a Sanskrit term meaning "Spirit of Generosity", and it is in this spirit that the team at Dana Estates expresses a profound appreciation for those that have worked the soil before them, as they build on the foundations laid by previous generations of winemakers.
Dana Estates is the third winery to occupy this piece of vineyard land in the heart of the famed Rutherford Bench. First farmed and developed by German viticulturalist H. W. Helms in 1883, it was purchased in 1976 by John and Diane Livingston and served as the home for Livingston Moffett winery until proprietor Hi Sang Lee bought the property in 2005. The winery was re-designed by renowned architect Howard Backen as a result of the heavy investment courtesy of its new owner in a quest to ensure that the facilities of the estate would enable the production of consistently world-class wines, whilst also employing the legendary Philippe Melka as consultant. The results have been nothing short of outstanding.
Dana Estates produces three single vineyard wines, from sites displaying dramatic differences: Helms Vineyard (Rutherford), Hershey Vineyard (Howell Mountain) and Lotus Vineyard (above St. Helena). Each vineyard is farmed organically at low yields to allow the unique qualities of each site to be expressed in the bottle.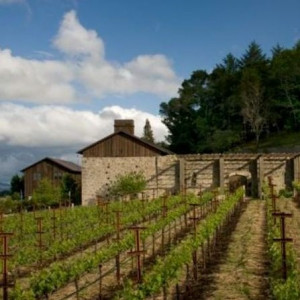 Name
Price Low
Price High
Year (Old)
Year (New)
Prices:
Product Name
Region
Qty
Score
Price

California
2
99 (JD)

Inc. VAT

£1,205.77

Jeb Dunnuck (99)

Just about pure perfection, the 2015 Cabernet Sauvignon Helms Vineyard comes from vines around the estate, just outside of Rutherford, which were planted in 1997. Sensational notes of crème de cassis, burning embers, bay leaf, and graphite all flow to a full-bodied 2015 that has a deep, layered, multi-dimensional texture that's hard to describe. With building structure and a beautiful floral character that emerges with time in the glass, perfect balance, and a huge finish, this quintessential Napa Cabernet will benefit from a few years of bottle age and cruise for 3-4 decades. Bravo!

More Info

California
1
99 (JS)

Inc. VAT

£1,422.02

James Suckling (99)

Sweet white chocolate with currant, plum and subtle hazelnut on the nose. Some other spices, such as nutmeg and cloves. Floral. Full-bodied with extremely fine tannins that go on and on. Beautiful center plate that is dense yet polished and fine and continues on. Exceptional. Fantastic finish. Drinkable now, but needs four or five years to show it's true greatness.

More Info

California
3
96 (VN)

Inc. VAT

£1,031.29

Vinous (96)

Dana's 2015 Cabernet Sauvignon Hershey Vineyard offers an attractive combination of the primary intensity of the year allied to the natural structure of Howell Mountain. Inky, deep and beautifully layered in the glass, the 2015 Hershey is super expressive today. Graphite, menthol, plum, lavender and pencil shavings add shades of nuance, and yet the intensity of the fruit dominates. I won't be surprised to see the 2015 grow even more in bottle. This is a terrific showing from the 2015 Hershey.

More Info

California
4
96 (VN)

Inc. VAT

£1,290.74

Vinous (96)

Dana's 2015 Cabernet Sauvignon Hershey Vineyard offers an attractive combination of the primary intensity of the year allied to the natural structure of Howell Mountain. Inky, deep and beautifully layered in the glass, the 2015 Hershey is super expressive today. Graphite, menthol, plum, lavender and pencil shavings add shades of nuance, and yet the intensity of the fruit dominates. I won't be surprised to see the 2015 grow even more in bottle. This is a terrific showing from the 2015 Hershey.

More Info

California
1
97 (WA)

Inc. VAT

£1,400.02

Wine Advocate (97)

Deep garnet colored, the 2012 Cabernet Sauvignon Lotus Vineyard (containing 7% Petit Verdot) offers up a gorgeous nose of fruitcake, potpourri and dried herbs over a core of crème de cassis, blueberry compote and raspberry tart. Medium to full-bodied, finely structured and with great freshness and approachability, it gives a wonderful core of muscular fruit and a long, mineral-laced finish.

More Info

California
1
99 (JS)

Inc. VAT

£1,732.34

James Suckling (99)

Here is a perfect wine with incredible aromatics showing lilacs, violets and roses. Slate, blueberry and blackberry undertones. Full-bodied, powerful and intense. Blueberry and hot stones. Incredible depth and intensity. This needs at least three to five years to come together. The mountain fruit delivers such structure and richness. About 300 cases. September release.

More Info

California
1
97-100 (WA)

Inc. VAT

£659.05

Wine Advocate (97-100)

A barrel sample due to be bottled in January 2018, the 2015 Cabernet Sauvignon Lotus Vineyard has a deep garnet-purple color and very primary black and blue fruit nose of warm plums, blueberries and black cherries plus hints of spice box and pencil shavings. Full-bodied, rich, concentrated and firmly structured with ripe, grainy tannins, it has bags of depth and a very long, multilayered finish.

More Info

California
1
100 (JS)

Inc. VAT

£1,981.51

James Suckling (100)

Seductive aromas of blackberries, blackcurrants, black olives, pine needles and violets follow through to a full body. The tannins are so poised and dynamic, while being extremely fine and focused. It goes on for minutes. Caresses every millimeter of your palate. A truly great 2018 that highlights the balance, finesse and refinement of the vintage. Needs time to come completely together. Try after 2026.

More Info
Product Name
Region
Qty
Score
Price

California
2
99 (JD)

In Bond

£995.00

Jeb Dunnuck (99)

Just about pure perfection, the 2015 Cabernet Sauvignon Helms Vineyard comes from vines around the estate, just outside of Rutherford, which were planted in 1997. Sensational notes of crème de cassis, burning embers, bay leaf, and graphite all flow to a full-bodied 2015 that has a deep, layered, multi-dimensional texture that's hard to describe. With building structure and a beautiful floral character that emerges with time in the glass, perfect balance, and a huge finish, this quintessential Napa Cabernet will benefit from a few years of bottle age and cruise for 3-4 decades. Bravo!

More Info

California
1
99 (JS)

In Bond

£1,177.00

James Suckling (99)

Sweet white chocolate with currant, plum and subtle hazelnut on the nose. Some other spices, such as nutmeg and cloves. Floral. Full-bodied with extremely fine tannins that go on and on. Beautiful center plate that is dense yet polished and fine and continues on. Exceptional. Fantastic finish. Drinkable now, but needs four or five years to show it's true greatness.

More Info

California
3
96 (VN)

In Bond

£853.00

Vinous (96)

Dana's 2015 Cabernet Sauvignon Hershey Vineyard offers an attractive combination of the primary intensity of the year allied to the natural structure of Howell Mountain. Inky, deep and beautifully layered in the glass, the 2015 Hershey is super expressive today. Graphite, menthol, plum, lavender and pencil shavings add shades of nuance, and yet the intensity of the fruit dominates. I won't be surprised to see the 2015 grow even more in bottle. This is a terrific showing from the 2015 Hershey.

More Info

California
4
96 (VN)

In Bond

£1,066.00

Vinous (96)

Dana's 2015 Cabernet Sauvignon Hershey Vineyard offers an attractive combination of the primary intensity of the year allied to the natural structure of Howell Mountain. Inky, deep and beautifully layered in the glass, the 2015 Hershey is super expressive today. Graphite, menthol, plum, lavender and pencil shavings add shades of nuance, and yet the intensity of the fruit dominates. I won't be surprised to see the 2015 grow even more in bottle. This is a terrific showing from the 2015 Hershey.

More Info

California
1
97 (WA)

In Bond

£1,157.00

Wine Advocate (97)

Deep garnet colored, the 2012 Cabernet Sauvignon Lotus Vineyard (containing 7% Petit Verdot) offers up a gorgeous nose of fruitcake, potpourri and dried herbs over a core of crème de cassis, blueberry compote and raspberry tart. Medium to full-bodied, finely structured and with great freshness and approachability, it gives a wonderful core of muscular fruit and a long, mineral-laced finish.

More Info

California
1
99 (JS)

In Bond

£1,434.00

James Suckling (99)

Here is a perfect wine with incredible aromatics showing lilacs, violets and roses. Slate, blueberry and blackberry undertones. Full-bodied, powerful and intense. Blueberry and hot stones. Incredible depth and intensity. This needs at least three to five years to come together. The mountain fruit delivers such structure and richness. About 300 cases. September release.

More Info

California
1
97-100 (WA)

In Bond

£546.00

Wine Advocate (97-100)

A barrel sample due to be bottled in January 2018, the 2015 Cabernet Sauvignon Lotus Vineyard has a deep garnet-purple color and very primary black and blue fruit nose of warm plums, blueberries and black cherries plus hints of spice box and pencil shavings. Full-bodied, rich, concentrated and firmly structured with ripe, grainy tannins, it has bags of depth and a very long, multilayered finish.

More Info

California
1
100 (JS)

In Bond

£1,641.00

James Suckling (100)

Seductive aromas of blackberries, blackcurrants, black olives, pine needles and violets follow through to a full body. The tannins are so poised and dynamic, while being extremely fine and focused. It goes on for minutes. Caresses every millimeter of your palate. A truly great 2018 that highlights the balance, finesse and refinement of the vintage. Needs time to come completely together. Try after 2026.

More Info
Name
Price Low
Price High
Year (Old)
Year (New)