Domaine Denis Mortet
About Domaine Denis Mortet
Arnaud Mortet started working alongside his father, Denis Mortet, in the 1999 vintage of his family's estate, the iconic Domaine Denis Mortet. Not only was Denis great friends with and mentored by Henri Jayer, but he also got the chance of a lifetime to taste the entire 1991 lineup of Leroy with Lalou Bize Leroy herself. The wines of Denis Mortet are thus inspired by both Jayer and Leroy in terms of both vineyard management and winemaking, precious wisdom that Arnaud inherited when Denis passed away in 2006.
Viniculture
Denis Mortet was one of the most important and influential domaines in the late 20th century and enjoys a cult status. The legend continues with his son Arnaud. Brilliant fruit-driven wines that are bordering on the supernatural. The wines have such a light touch; they seem to fly. Every Mortet wine, even the more rustic Marsannay, can be recognized for its velvety texture.
Apart from the Domaine wines, Arnaud has also started his own négotiant business, naming Arnaud Mortet.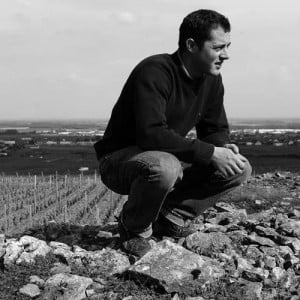 Name
Price Low
Price High
Year (Old)
Year (New)
Prices:
Product Name
Region
Qty
Score
Price

Burgundy
1
-

Inc. VAT

£454.84

Burgundy
1
86-89 (BH)

Inc. VAT

£265.22

Burghound (86-89)

An appealingly fresh nose feature notes of both red and blue pinot fruit that is cut with plenty of earth. There is good richness and vibrancy to the caressing middle weight flavors that offer reasonably good depth and very good persistence on the only mildly rustic finish. This is a quality Bourgogne and worth a look.

More Info

Burgundy
1
88 (WA)

Inc. VAT

£366.29

Wine Advocate (88)

Aromas of sweet berries and spices introduce the 2020 Bourgogne Cuvée de Noble Souche, a medium to full-bodied, lively and precise wine that concludes with a chalky finish. It's produced from holdings on the plateau to the south of Dijon

More Info

Burgundy
1
92-95 (VN (ST))

Inc. VAT

£1,950.25

Vinous - Stephen Tanzer (92-95)

Brilliant ruby-red. Highly aromatic nose of black raspberry, smoke, iron and mocha. Supersweet and perfumed in the mouth, but also beautifully detailed and solidly structured. Compelling flavors of smoky red and black fruits. Great silky texture and volume. Not at all austere considering the cru and the vintage, but built to age. Finishes with great length and ripe, slow-mounting tannins.

More Info

Burgundy
2
92-95 (VN)

Inc. VAT

£17,791.24

Vinous (92-95)

(recently sulfited) Good ruby-red. Sexy, pure, high-pitched aromas of raspberry and flowers. Juicy, penetrating and clean, with a texture of liquid silk and lovely purity to its flavors. A step up in lift and length from anything else in the cellar. Finishes with superb length and lingering perfume. Offers a compelling combination of power and finesse.

More Info

Burgundy
1
95-97 (WA)

Inc. VAT

£2,595.20

Wine Advocate (95-97)

The 2015 Chambertin Grand Cru consists of three barrels this year, and is matured in 100% new oak and includes 50% whole bunch. It has a very clean and precise bouquet, more backward and broody than the Bonnes-Mares, the oak in the driving seat at the moment but with plenty of black fruit behind it. The palate is medium-bodied with smooth tannin, succulent black and red fruit with white pepper and spice box notes, a clinical thread of acidity that binds together a harmonious, almost understated finish. A case of 'less is more' here.

More Info

Burgundy
1
95-97 (VN)

Inc. VAT

£1,533.20

Vinous (95-97)

The 2018 Chambertin Grand Cru is matured entirely in new oak with 40-50% whole-bunch fruit. It displays sublime purity on the nose, which offers layers of brambly red fruit mixed with crushed stone, pressed rose petals and freshly tilled soil. The medium-bodied palate delivers supple tannins and a perfect line of acidity. Tighter than the Mazis-Chambertin, with a precise and quite conservative finish. This is another profound Chambertin from Arnaud Mortet.

More Info

Burgundy
1
98 (TA)

Inc. VAT

£2,345.60

Tim Atkin MW (98)

This is one of those wines that just goes for it. It's other worldly. It is made entirely with Arnaud's twist on whole clusters: vendange enti re d coup e, or whole cluster with the stem cut out by hand. As with many things, it sounds "prettier" in French! It also sees 100% new oak. Layered in aromas and flavors, there are leather scents, exotic spices, field strawberries and more. There's a bit of woodsy grip, too, and the tannins definitely are firmer than the Bonnes Mares. The solid fruit core and elegant, lingering finish suggest that this has at least a few decades in it. 2025-45

More Info

Burgundy
2
94-96 (VN)

Inc. VAT

£460.40

Vinous (94-96)

The 2018 Clos de Vougeot Grand Cru, which includes 30% whole bunch, has a well-defined, sous-bois and pressed iris bouquet that blossoms with aeration. The palate is medium-bodied with very fine tannins, a seamless texture and an elegant, wonderfully poised finish. Stunning.

More Info

Burgundy
1
94-96 (VN)

Inc. VAT

£1,575.23

Vinous (94-96)

The 2018 Clos de Vougeot Grand Cru, which includes 30% whole bunch, has a well-defined, sous-bois and pressed iris bouquet that blossoms with aeration. The palate is medium-bodied with very fine tannins, a seamless texture and an elegant, wonderfully poised finish. Stunning.

More Info

Burgundy
1
96-98 (VN)

Inc. VAT

£562.40

Vinous (96-98)

The 2019 Clos de Vougeot Grand Cru, which comes from Mortet's 0.32-hectares of 50-year old vines, is clean and precise on the nose, beautifully defined with pure Morello cherry, wild strawberry, rose petal and orange sorbet scents that are utterly seductive. Brilliant focus. The palate is beautifully balanced with filigree tannins, layers of sorbet-fresh red fruit cut through with razor-sharp acidity. This must constitute one of the finest Clos de Vougeot that Mortet has ever overseen. The epitome of intensity and elegance.

More Info

Burgundy
1
96-98 (VN)

Inc. VAT

£3,812.44

Vinous (96-98)

The 2019 Clos de Vougeot Grand Cru, which comes from Mortet's 0.32-hectares of 50-year old vines, is clean and precise on the nose, beautifully defined with pure Morello cherry, wild strawberry, rose petal and orange sorbet scents that are utterly seductive. Brilliant focus. The palate is beautifully balanced with filigree tannins, layers of sorbet-fresh red fruit cut through with razor-sharp acidity. This must constitute one of the finest Clos de Vougeot that Mortet has ever overseen. The epitome of intensity and elegance.

More Info

Burgundy
3
90-92 (VN)

Inc. VAT

£1,308.25

Vinous (90-92)

The 2020 Echézeaux Grand Cru, the métayage shared with Christophe Roumier, contains 50% whole bunch and new oak. It has quite an introverted nose at the moment, dark berry fruit, tobacco and light undergrowth aromas coming through with time. The palate is medium-bodied with sappy red fruit, fine acidity, quite structured for this climat. Maybe it needs a little more flesh on the finish? Let's see how it turns out in bottle (if I can find one.)

More Info

Burgundy
3
90-92 (WA)

Inc. VAT

£564.29

Wine Advocate (90-92)

The 2015 Fixin Village is 100% whole bunch fruit with 20% new oak, this cru going through its malolactic more quickly than others. It has a bright, almost pastille-like bouquet whereby it's damn difficult to detect that stem addition, a sign of very fine winemaking nous. The palate is medium-bodied with tensile tannin, vivid black cherry and cranberry fruit, with fine structure and precision on the finish. This is an elegant Fixin with great mineral expression.

More Info

Burgundy
1
89-91 (VN)

Inc. VAT

£663.89

Vinous (89-91)

The 2020 Fixin Vieilles Vignes, which comes from two parcels averaging 70-years, utilising 70% whole bunch, has a well-defined bouquet with sous-bois and light chalky notes percolating through the bright black fruit. The palate is medium-bodied with firm tannins, fine acidity, taut and fresh with a lively but very controlled finish. Very fine, very classy.

More Info

Burgundy
1
-

Inc. VAT

£1,702.84

Burgundy
1
-

Inc. VAT

£463.45

Burgundy
2
89-92 (VN)

Inc. VAT

£650.65

Vinous (89-92)

Bright red-ruby. Sauvage aromas of wild red berries, leather and meat. Bright, concentrated and packed with flavor; complex and stylish for village wine. Seems less obviously oaky than most of the foregoing samples. Offers enticing, subtle sweetness, with solid underlying acid spine. Finishes with even, mouthdusting tannins and noteworthy nuance. This, too, should develop slowly in bottle.

More Info

Burgundy
1
-

Inc. VAT

£963.62

Burgundy
1
92 (VN)

Inc. VAT

£956.65

Vinous (92)

Bright, moderately saturated medium red. Sexy perfume of raspberry, Asian spices, dried flowers, sandalwood and gentian root opened nicely in the glass. Spicy, fine-grained and vibrant on the palate; not especially sweet or fleshy but surprisingly fresh and easy to drink, showing lovely ripe acidity and excellent retention of fruit. This may not have the thickness of today's Mortet wines but it's just entering its plane of peak maturity. Finishes with fine-grained tannins and terrific spicy length. Arnaud Mortet noted that his father Denis aged this wine entirely in new oak.

More Info

Burgundy
6
93.0

Inc. VAT

£596.00

Burgundy
6
91-93 (VN (ST))

Inc. VAT

£531.20

Vinous - Stephen Tanzer (91-93)

Good deep red. Enticing aromas of raspberry, mocha and game. Sweet, lush and stuffed with flavor, and yet this also boasts excellent definition and cut. The chewy dark fruit and game flavors convey a strong impression of terroir Finishes pure and long, with dusty tannins and excellent grip for the vintage. But the '07 Champeaux seems even riper.

More Info

Burgundy
1
94+ (WA)

Inc. VAT

£2,596.84

Wine Advocate (94+)

The 2015 Gevrey-Chambertin 1er Cru Lavaux Saint-Jacques from Domaine Denis Mortet is superb—and further confirmation that this is a wonderful vintage for the Lavaux Saint-Jacques, opening in the glass with a wonderful bouquet of sweet cassis, cherries, rich soil and wood smoke which is still quite youthfully fruit-driven. On the palate, the wine is full-bodied, deep and layered, with an authoritative chassis of rich, velvety tannins cloaked in succulent fruit, and a long, sapid finish. This is an ample, even lavish Lavaux Saint-Jacques that nonetheless remains precise and controlled, fully realizing the potential of the vintage.

More Info

Burgundy
1
93-95 (VN)

Inc. VAT

£722.81

Vinous (93-95)

The 2017 Gevrey-Chambertin Lavaux Saint-Jacques 1er Cru matures in 75% new oak and 100% de-stemmed. It has a crisp and well-defined bouquet with black cherries, raspberry and rose petals that unfurls beautifully with time. The palate is medium-bodied with precise tannins, extremely detailed, not long in the mouth with surfeit freshness and tension, and a touch of white pepper on the finish. Sophisticated and classy.

More Info

Burgundy
1
93-95 (VN)

Inc. VAT

£1,683.64

Vinous (93-95)

The 2017 Gevrey-Chambertin Lavaux Saint-Jacques 1er Cru matures in 75% new oak and 100% de-stemmed. It has a crisp and well-defined bouquet with black cherries, raspberry and rose petals that unfurls beautifully with time. The palate is medium-bodied with precise tannins, extremely detailed, not long in the mouth with surfeit freshness and tension, and a touch of white pepper on the finish. Sophisticated and classy.

More Info

Burgundy
1
93-95 (VN)

Inc. VAT

£1,032.02

Vinous (93-95)

The 2018 Gevrey-Chambertin Lavaux Saint-Jacques 1er Cru is completely de-stemmed and raised in 70% new oak. It has a very well-defined bouquet of raspberry and wild strawberry scents, plus pressed rose petal and a touch of orange pith. The palate is very well defined with supple tannins, a perfect line of acidity and a slight confit-like finish. Understated and refined, this will give two decades of drinking pleasure.

More Info

Burgundy
1
93-95 (VN)

Inc. VAT

£1,957.24

Vinous (93-95)

The 2018 Gevrey-Chambertin Lavaux Saint-Jacques 1er Cru is completely de-stemmed and raised in 70% new oak. It has a very well-defined bouquet of raspberry and wild strawberry scents, plus pressed rose petal and a touch of orange pith. The palate is very well defined with supple tannins, a perfect line of acidity and a slight confit-like finish. Understated and refined, this will give two decades of drinking pleasure.

More Info

Burgundy
1
93-95 (VN)

Inc. VAT

£686.89

Vinous (93-95)

The 2020 Gevrey-Chambertin Lavaux Saint-Jacques 1er Cru contains 30% whole bunch with 50% new oak. It has a vibrant, tightly wound bouquet with wet limestone/petrichor scents complementing the shimmering black cherry and orange zest scents. The palate is medium-bodied with smooth tannins, fine acidity, veering more towards the red fruit profile with a pinch of brown spices on the finish. Long in the mouth, very classy.

More Info

Burgundy
1
93 (VN)

Inc. VAT

£3,715.27

Vinous (93)

Bright red with ruby highlights. Cool aromas of raspberry, smoke, meat and crushed stone. Wonderfully silky and sweet but with well-integrated acidity enlivening the complex flavors of pungent red berries, spices, leather and earth. Displays a creamy old-vines character but also boasts the energy of the vintage. (This cuvee typically has a relatively low pH, according to Mortet.) The youthfully tight finish features noble tannins and a whiplash of sweet fruit.

More Info

Burgundy
1
94 (VN)

Inc. VAT

£3,610.87

Vinous (94)

The 2011 Gevrey-Chambertin Les Champeaux is all about subtlety and grace. Not quite as juicy as the 1er Cru, the Champeaux is built on a linear, energetic frame. Silky, aromatic and lifted, the 2011 impresses for its balance and class. Hints of cinnamon, savory herbs and violets are woven into the close.

More Info
Product Name
Region
Qty
Score
Price

Burgundy
1
-

In Bond

£363.00

Burgundy
1
86-89 (BH)

In Bond

£213.00

Burghound (86-89)

An appealingly fresh nose feature notes of both red and blue pinot fruit that is cut with plenty of earth. There is good richness and vibrancy to the caressing middle weight flavors that offer reasonably good depth and very good persistence on the only mildly rustic finish. This is a quality Bourgogne and worth a look.

More Info

Burgundy
1
88 (WA)

In Bond

£286.00

Wine Advocate (88)

Aromas of sweet berries and spices introduce the 2020 Bourgogne Cuvée de Noble Souche, a medium to full-bodied, lively and precise wine that concludes with a chalky finish. It's produced from holdings on the plateau to the south of Dijon

More Info

Burgundy
1
92-95 (VN (ST))

In Bond

£1,622.00

Vinous - Stephen Tanzer (92-95)

Brilliant ruby-red. Highly aromatic nose of black raspberry, smoke, iron and mocha. Supersweet and perfumed in the mouth, but also beautifully detailed and solidly structured. Compelling flavors of smoky red and black fruits. Great silky texture and volume. Not at all austere considering the cru and the vintage, but built to age. Finishes with great length and ripe, slow-mounting tannins.

More Info

Burgundy
2
92-95 (VN)

In Bond

£14,810.00

Vinous (92-95)

(recently sulfited) Good ruby-red. Sexy, pure, high-pitched aromas of raspberry and flowers. Juicy, penetrating and clean, with a texture of liquid silk and lovely purity to its flavors. A step up in lift and length from anything else in the cellar. Finishes with superb length and lingering perfume. Offers a compelling combination of power and finesse.

More Info

Burgundy
1
95-97 (WA)

In Bond

£2,160.00

Wine Advocate (95-97)

The 2015 Chambertin Grand Cru consists of three barrels this year, and is matured in 100% new oak and includes 50% whole bunch. It has a very clean and precise bouquet, more backward and broody than the Bonnes-Mares, the oak in the driving seat at the moment but with plenty of black fruit behind it. The palate is medium-bodied with smooth tannin, succulent black and red fruit with white pepper and spice box notes, a clinical thread of acidity that binds together a harmonious, almost understated finish. A case of 'less is more' here.

More Info

Burgundy
1
95-97 (VN)

In Bond

£1,275.00

Vinous (95-97)

The 2018 Chambertin Grand Cru is matured entirely in new oak with 40-50% whole-bunch fruit. It displays sublime purity on the nose, which offers layers of brambly red fruit mixed with crushed stone, pressed rose petals and freshly tilled soil. The medium-bodied palate delivers supple tannins and a perfect line of acidity. Tighter than the Mazis-Chambertin, with a precise and quite conservative finish. This is another profound Chambertin from Arnaud Mortet.

More Info

Burgundy
1
98 (TA)

In Bond

£1,952.00

Tim Atkin MW (98)

This is one of those wines that just goes for it. It's other worldly. It is made entirely with Arnaud's twist on whole clusters: vendange enti re d coup e, or whole cluster with the stem cut out by hand. As with many things, it sounds "prettier" in French! It also sees 100% new oak. Layered in aromas and flavors, there are leather scents, exotic spices, field strawberries and more. There's a bit of woodsy grip, too, and the tannins definitely are firmer than the Bonnes Mares. The solid fruit core and elegant, lingering finish suggest that this has at least a few decades in it. 2025-45

More Info

Burgundy
2
94-96 (VN)

In Bond

£381.00

Vinous (94-96)

The 2018 Clos de Vougeot Grand Cru, which includes 30% whole bunch, has a well-defined, sous-bois and pressed iris bouquet that blossoms with aeration. The palate is medium-bodied with very fine tannins, a seamless texture and an elegant, wonderfully poised finish. Stunning.

More Info

Burgundy
1
94-96 (VN)

In Bond

£1,302.00

Vinous (94-96)

The 2018 Clos de Vougeot Grand Cru, which includes 30% whole bunch, has a well-defined, sous-bois and pressed iris bouquet that blossoms with aeration. The palate is medium-bodied with very fine tannins, a seamless texture and an elegant, wonderfully poised finish. Stunning.

More Info

Burgundy
1
96-98 (VN)

In Bond

£466.00

Vinous (96-98)

The 2019 Clos de Vougeot Grand Cru, which comes from Mortet's 0.32-hectares of 50-year old vines, is clean and precise on the nose, beautifully defined with pure Morello cherry, wild strawberry, rose petal and orange sorbet scents that are utterly seductive. Brilliant focus. The palate is beautifully balanced with filigree tannins, layers of sorbet-fresh red fruit cut through with razor-sharp acidity. This must constitute one of the finest Clos de Vougeot that Mortet has ever overseen. The epitome of intensity and elegance.

More Info

Burgundy
1
96-98 (VN)

In Bond

£3,161.00

Vinous (96-98)

The 2019 Clos de Vougeot Grand Cru, which comes from Mortet's 0.32-hectares of 50-year old vines, is clean and precise on the nose, beautifully defined with pure Morello cherry, wild strawberry, rose petal and orange sorbet scents that are utterly seductive. Brilliant focus. The palate is beautifully balanced with filigree tannins, layers of sorbet-fresh red fruit cut through with razor-sharp acidity. This must constitute one of the finest Clos de Vougeot that Mortet has ever overseen. The epitome of intensity and elegance.

More Info

Burgundy
3
90-92 (VN)

In Bond

£1,087.00

Vinous (90-92)

The 2020 Echézeaux Grand Cru, the métayage shared with Christophe Roumier, contains 50% whole bunch and new oak. It has quite an introverted nose at the moment, dark berry fruit, tobacco and light undergrowth aromas coming through with time. The palate is medium-bodied with sappy red fruit, fine acidity, quite structured for this climat. Maybe it needs a little more flesh on the finish? Let's see how it turns out in bottle (if I can find one.)

More Info

Burgundy
3
90-92 (WA)

In Bond

£451.00

Wine Advocate (90-92)

The 2015 Fixin Village is 100% whole bunch fruit with 20% new oak, this cru going through its malolactic more quickly than others. It has a bright, almost pastille-like bouquet whereby it's damn difficult to detect that stem addition, a sign of very fine winemaking nous. The palate is medium-bodied with tensile tannin, vivid black cherry and cranberry fruit, with fine structure and precision on the finish. This is an elegant Fixin with great mineral expression.

More Info

Burgundy
1
89-91 (VN)

In Bond

£534.00

Vinous (89-91)

The 2020 Fixin Vieilles Vignes, which comes from two parcels averaging 70-years, utilising 70% whole bunch, has a well-defined bouquet with sous-bois and light chalky notes percolating through the bright black fruit. The palate is medium-bodied with firm tannins, fine acidity, taut and fresh with a lively but very controlled finish. Very fine, very classy.

More Info

Burgundy
1
-

In Bond

£1,403.00

Burgundy
1
-

In Bond

£383.00

Burgundy
2
89-92 (VN)

In Bond

£539.00

Vinous (89-92)

Bright red-ruby. Sauvage aromas of wild red berries, leather and meat. Bright, concentrated and packed with flavor; complex and stylish for village wine. Seems less obviously oaky than most of the foregoing samples. Offers enticing, subtle sweetness, with solid underlying acid spine. Finishes with even, mouthdusting tannins and noteworthy nuance. This, too, should develop slowly in bottle.

More Info

Burgundy
1
-

In Bond

£795.00

Burgundy
1
92 (VN)

In Bond

£794.00

Vinous (92)

Bright, moderately saturated medium red. Sexy perfume of raspberry, Asian spices, dried flowers, sandalwood and gentian root opened nicely in the glass. Spicy, fine-grained and vibrant on the palate; not especially sweet or fleshy but surprisingly fresh and easy to drink, showing lovely ripe acidity and excellent retention of fruit. This may not have the thickness of today's Mortet wines but it's just entering its plane of peak maturity. Finishes with fine-grained tannins and terrific spicy length. Arnaud Mortet noted that his father Denis aged this wine entirely in new oak.

More Info

Burgundy
6
93.0

In Bond

£494.00

Burgundy
6
91-93 (VN (ST))

In Bond

£440.00

Vinous - Stephen Tanzer (91-93)

Good deep red. Enticing aromas of raspberry, mocha and game. Sweet, lush and stuffed with flavor, and yet this also boasts excellent definition and cut. The chewy dark fruit and game flavors convey a strong impression of terroir Finishes pure and long, with dusty tannins and excellent grip for the vintage. But the '07 Champeaux seems even riper.

More Info

Burgundy
1
94+ (WA)

In Bond

£2,148.00

Wine Advocate (94+)

The 2015 Gevrey-Chambertin 1er Cru Lavaux Saint-Jacques from Domaine Denis Mortet is superb—and further confirmation that this is a wonderful vintage for the Lavaux Saint-Jacques, opening in the glass with a wonderful bouquet of sweet cassis, cherries, rich soil and wood smoke which is still quite youthfully fruit-driven. On the palate, the wine is full-bodied, deep and layered, with an authoritative chassis of rich, velvety tannins cloaked in succulent fruit, and a long, sapid finish. This is an ample, even lavish Lavaux Saint-Jacques that nonetheless remains precise and controlled, fully realizing the potential of the vintage.

More Info

Burgundy
1
93-95 (VN)

In Bond

£597.00

Vinous (93-95)

The 2017 Gevrey-Chambertin Lavaux Saint-Jacques 1er Cru matures in 75% new oak and 100% de-stemmed. It has a crisp and well-defined bouquet with black cherries, raspberry and rose petals that unfurls beautifully with time. The palate is medium-bodied with precise tannins, extremely detailed, not long in the mouth with surfeit freshness and tension, and a touch of white pepper on the finish. Sophisticated and classy.

More Info

Burgundy
1
93-95 (VN)

In Bond

£1,387.00

Vinous (93-95)

The 2017 Gevrey-Chambertin Lavaux Saint-Jacques 1er Cru matures in 75% new oak and 100% de-stemmed. It has a crisp and well-defined bouquet with black cherries, raspberry and rose petals that unfurls beautifully with time. The palate is medium-bodied with precise tannins, extremely detailed, not long in the mouth with surfeit freshness and tension, and a touch of white pepper on the finish. Sophisticated and classy.

More Info

Burgundy
1
93-95 (VN)

In Bond

£852.00

Vinous (93-95)

The 2018 Gevrey-Chambertin Lavaux Saint-Jacques 1er Cru is completely de-stemmed and raised in 70% new oak. It has a very well-defined bouquet of raspberry and wild strawberry scents, plus pressed rose petal and a touch of orange pith. The palate is very well defined with supple tannins, a perfect line of acidity and a slight confit-like finish. Understated and refined, this will give two decades of drinking pleasure.

More Info

Burgundy
1
93-95 (VN)

In Bond

£1,615.00

Vinous (93-95)

The 2018 Gevrey-Chambertin Lavaux Saint-Jacques 1er Cru is completely de-stemmed and raised in 70% new oak. It has a very well-defined bouquet of raspberry and wild strawberry scents, plus pressed rose petal and a touch of orange pith. The palate is very well defined with supple tannins, a perfect line of acidity and a slight confit-like finish. Understated and refined, this will give two decades of drinking pleasure.

More Info

Burgundy
1
93-95 (VN)

In Bond

£566.00

Vinous (93-95)

The 2020 Gevrey-Chambertin Lavaux Saint-Jacques 1er Cru contains 30% whole bunch with 50% new oak. It has a vibrant, tightly wound bouquet with wet limestone/petrichor scents complementing the shimmering black cherry and orange zest scents. The palate is medium-bodied with smooth tannins, fine acidity, veering more towards the red fruit profile with a pinch of brown spices on the finish. Long in the mouth, very classy.

More Info

Burgundy
1
93 (VN)

In Bond

£3,064.00

Vinous (93)

Bright red with ruby highlights. Cool aromas of raspberry, smoke, meat and crushed stone. Wonderfully silky and sweet but with well-integrated acidity enlivening the complex flavors of pungent red berries, spices, leather and earth. Displays a creamy old-vines character but also boasts the energy of the vintage. (This cuvee typically has a relatively low pH, according to Mortet.) The youthfully tight finish features noble tannins and a whiplash of sweet fruit.

More Info

Burgundy
1
94 (VN)

In Bond

£2,977.00

Vinous (94)

The 2011 Gevrey-Chambertin Les Champeaux is all about subtlety and grace. Not quite as juicy as the 1er Cru, the Champeaux is built on a linear, energetic frame. Silky, aromatic and lifted, the 2011 impresses for its balance and class. Hints of cinnamon, savory herbs and violets are woven into the close.

More Info