Didier Dagueneau
About Didier Dagueneau
Often described as the enfant terrible of the Loire, Didier Dagueneau came from a winemaking family but his first career as a motorcycle sidecar racer couldn't have been more different. A series of accidents forced him to re-evaluate his career choice and led him to found his own estate in the heart of Pouilly-Fumé.in 1982.
With that same fearlessness that he had as a racer, Didier became one of the boldest mavericks of the Loire, never failing to push the boundaries and experiment with new techniques. He was one of the first growers to experiment with single vineyard wines and also tried biodynamic practices, natural yeast fermentation and using ungrafted vines. In short – endless trial and error to make the best wines that meet his exacting standards. He even designed and customized cigar-shaped casks that maximizes lees contact.
Didier tragically died in a plane accident in 2008 and was succeeded by his children Louis-Benjamin and Charlotte, who, true to Didier's non-conformist spirit, decided to withdraw from the Pouilly-Fumé appellation since the 2017 vintage following accusations that the domaine's wines do not fit the standards of the appellation.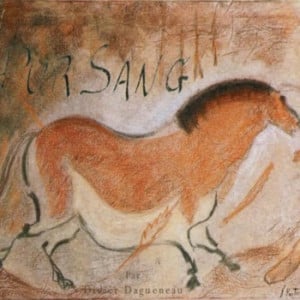 Prices:
Product Name
Region
Qty
Score
Price
1
-

Inc. VAT

£499.67
3
92 (VN)

Inc. VAT

£484.07

Vinous (92)

The 2020 Blanc Etc. is a luminous wine, almost like a bright light shining in your eyes. Ansomewhat forceful, austere expression with fruit grown predominantly on flint soils making up two-thirds of the blend gives a sense of firm line and spicy character. There are no pyrazines here; it's all citrus, nectarine and lovely nutty oak (20-25% new).

More Info

Sud Ouest
3
-

Inc. VAT

£576.47
Sud Ouest
1
-

Inc. VAT

£482.87
Sud Ouest
1
-

Inc. VAT

£468.47
Sud Ouest
7
-

Inc. VAT

£760.72
Sud Ouest
6
17 (JR)

Inc. VAT

£691.12

Jancis Robinson (17)

100% Petit Manseng. Made by a friend of Didier's. Deep straw with green notes. Rich yet tangy and very lively and toasty. Some curry powder notes. Racy and vibrant. Fairly light on the end. There is more competition for wines that taste like this than there are other Pouillys with Dagueneau intensity.

More Info

Sud Ouest
9
-

Inc. VAT

£614.32
Loire
2
-

Inc. VAT

£566.87
Loire
1
93 (VN)

Inc. VAT

£816.47

Vinous (93)

Returning in 2018 after 2017 was wiped out by frosts, this is an intense, wild 2018 Buisson Renard, like an untamed head of curls. In clear evidence at this early stage, it has floral and boxwood characters and a nutty oak-derived influence. There's even an intriguing note of peppermint on the sinewy, lengthy finish. In a mid-weight, linear style with a firm, phenolic finish that almost requires knife and fork. This needs more time in bottle to shed its austere frame, but if you're not in a hurry...

More Info

Loire
1
-

Inc. VAT

£956.87
Loire
1
94 (VN)

Inc. VAT

£839.27

Vinous (94)

Sourced from a south-facing single vineyard on flint and clay over chalk, the 2018 Pur Sang is all white flowers and spiced apple pastry. Seemingly effortless and silken, its Sauvignon edges rounded out in barrels. It offers excellent concentration on the mid-palate, a line of acidity acting like a thread and holding the core together like a ball. Delectably textured, with a hint of tannic sensation holding the mouth gently on a lengthy conclusion that's drawn-out and precise. A complex, multifaceted wine.

More Info

Loire
1
96 (VN)

Inc. VAT

£343.75

Vinous (96)

What I love most about the 2019 Pur Sang is its focus and precision; the compact, light bodied core carries masses of fragrance across the palate and beyond on the long finish. There's clarity and freshness, with a thread of acidity and minerality pulling the wine through like a needle and thread. It is starting to show the very first hints of time in bottle with a hint of almond alongside the ripe melon notes and nettle tea character. Impressive stuff from this three-hectare parcel in the village of Saint Laurent l'Abbaye, about 5km northeast of the Dagueneau domaine.

More Info

Loire
3
96 (VN)

Inc. VAT

£786.47

Vinous (96)

What I love most about the 2019 Pur Sang is its focus and precision; the compact, light bodied core carries masses of fragrance across the palate and beyond on the long finish. There's clarity and freshness, with a thread of acidity and minerality pulling the wine through like a needle and thread. It is starting to show the very first hints of time in bottle with a hint of almond alongside the ripe melon notes and nettle tea character. Impressive stuff from this three-hectare parcel in the village of Saint Laurent l'Abbaye, about 5km northeast of the Dagueneau domaine.

More Info

Loire
2
94-95 (VN)

Inc. VAT

£730.07

Vinous (94-95)

The 2020 Pur Sang is a compact and focused style with excellent concentration. It is as pure as glacial water. While tender and charming at first, it offers excellent precision, which is not a word you'd normally associate with the warm 2020 season. There is fine tension and structure with an integrated use of nutty oak combining with a fresh nectarine fragrance on the finish. Tasted as a tank sample, this is a 3-ha vineyard that's about 5km away from Dagueneau HQ, sitting on flint over a bedrock of chalk.

More Info

Loire
1
93 (VN)

Inc. VAT

£416.95

Vinous (93)

The 2019 Pouilly Fumé Silex shows an initial tenderness, sitting quietly and not shouting that it's made it into your glass. This is a wine that has its act together, feeling integrated and balanced with plentiful concentration and a savory long finish. A delicate dill note, which is a characteristic of oaked Sauvignon peeks out amid the hush.

More Info

Loire
1
93 (VN)

Inc. VAT

£1,174.07

Vinous (93)

The 2019 Pouilly Fumé Silex shows an initial tenderness, sitting quietly and not shouting that it's made it into your glass. This is a wine that has its act together, feeling integrated and balanced with plentiful concentration and a savory long finish. A delicate dill note, which is a characteristic of oaked Sauvignon peeks out amid the hush.

More Info

Loire
5
93-94 (VN)

Inc. VAT

£970.07

Vinous (93-94)

While this was a warm season leading to richness in many wines from the region, the Silex 2020 shows ripe fruit, but there's no sense of being overblown. The fine line that races through many wines relying on flint-based parcels is there, carrying the nectarine and oak-derived vanilla flavors, but its influence never tips into austerity nor firmness. There's a sense of tenderness that runs through its core while remaining light in body.

More Info
Product Name
Region
Qty
Score
Price
1
-

In Bond

£403.00
3
92 (VN)

In Bond

£390.00

Vinous (92)

The 2020 Blanc Etc. is a luminous wine, almost like a bright light shining in your eyes. Ansomewhat forceful, austere expression with fruit grown predominantly on flint soils making up two-thirds of the blend gives a sense of firm line and spicy character. There are no pyrazines here; it's all citrus, nectarine and lovely nutty oak (20-25% new).

More Info

Sud Ouest
3
-

In Bond

£467.00
Sud Ouest
1
-

In Bond

£389.00
Sud Ouest
1
-

In Bond

£377.00
Sud Ouest
7
-

In Bond

£625.00
Sud Ouest
6
17 (JR)

In Bond

£567.00

Jancis Robinson (17)

100% Petit Manseng. Made by a friend of Didier's. Deep straw with green notes. Rich yet tangy and very lively and toasty. Some curry powder notes. Racy and vibrant. Fairly light on the end. There is more competition for wines that taste like this than there are other Pouillys with Dagueneau intensity.

More Info

Sud Ouest
9
-

In Bond

£503.00
Loire
2
-

In Bond

£459.00
Loire
1
93 (VN)

In Bond

£667.00

Vinous (93)

Returning in 2018 after 2017 was wiped out by frosts, this is an intense, wild 2018 Buisson Renard, like an untamed head of curls. In clear evidence at this early stage, it has floral and boxwood characters and a nutty oak-derived influence. There's even an intriguing note of peppermint on the sinewy, lengthy finish. In a mid-weight, linear style with a firm, phenolic finish that almost requires knife and fork. This needs more time in bottle to shed its austere frame, but if you're not in a hurry...

More Info

Loire
1
-

In Bond

£784.00
Loire
1
94 (VN)

In Bond

£686.00

Vinous (94)

Sourced from a south-facing single vineyard on flint and clay over chalk, the 2018 Pur Sang is all white flowers and spiced apple pastry. Seemingly effortless and silken, its Sauvignon edges rounded out in barrels. It offers excellent concentration on the mid-palate, a line of acidity acting like a thread and holding the core together like a ball. Delectably textured, with a hint of tannic sensation holding the mouth gently on a lengthy conclusion that's drawn-out and precise. A complex, multifaceted wine.

More Info

Loire
1
96 (VN)

In Bond

£282.00

Vinous (96)

What I love most about the 2019 Pur Sang is its focus and precision; the compact, light bodied core carries masses of fragrance across the palate and beyond on the long finish. There's clarity and freshness, with a thread of acidity and minerality pulling the wine through like a needle and thread. It is starting to show the very first hints of time in bottle with a hint of almond alongside the ripe melon notes and nettle tea character. Impressive stuff from this three-hectare parcel in the village of Saint Laurent l'Abbaye, about 5km northeast of the Dagueneau domaine.

More Info

Loire
3
96 (VN)

In Bond

£642.00

Vinous (96)

What I love most about the 2019 Pur Sang is its focus and precision; the compact, light bodied core carries masses of fragrance across the palate and beyond on the long finish. There's clarity and freshness, with a thread of acidity and minerality pulling the wine through like a needle and thread. It is starting to show the very first hints of time in bottle with a hint of almond alongside the ripe melon notes and nettle tea character. Impressive stuff from this three-hectare parcel in the village of Saint Laurent l'Abbaye, about 5km northeast of the Dagueneau domaine.

More Info

Loire
2
94-95 (VN)

In Bond

£595.00

Vinous (94-95)

The 2020 Pur Sang is a compact and focused style with excellent concentration. It is as pure as glacial water. While tender and charming at first, it offers excellent precision, which is not a word you'd normally associate with the warm 2020 season. There is fine tension and structure with an integrated use of nutty oak combining with a fresh nectarine fragrance on the finish. Tasted as a tank sample, this is a 3-ha vineyard that's about 5km away from Dagueneau HQ, sitting on flint over a bedrock of chalk.

More Info

Loire
1
93 (VN)

In Bond

£343.00

Vinous (93)

The 2019 Pouilly Fumé Silex shows an initial tenderness, sitting quietly and not shouting that it's made it into your glass. This is a wine that has its act together, feeling integrated and balanced with plentiful concentration and a savory long finish. A delicate dill note, which is a characteristic of oaked Sauvignon peeks out amid the hush.

More Info

Loire
1
93 (VN)

In Bond

£965.00

Vinous (93)

The 2019 Pouilly Fumé Silex shows an initial tenderness, sitting quietly and not shouting that it's made it into your glass. This is a wine that has its act together, feeling integrated and balanced with plentiful concentration and a savory long finish. A delicate dill note, which is a characteristic of oaked Sauvignon peeks out amid the hush.

More Info

Loire
5
93-94 (VN)

In Bond

£795.00

Vinous (93-94)

While this was a warm season leading to richness in many wines from the region, the Silex 2020 shows ripe fruit, but there's no sense of being overblown. The fine line that races through many wines relying on flint-based parcels is there, carrying the nectarine and oak-derived vanilla flavors, but its influence never tips into austerity nor firmness. There's a sense of tenderness that runs through its core while remaining light in body.

More Info