Ponsot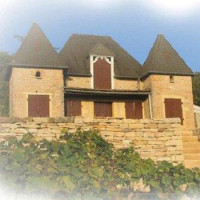 About Domaine Ponsot
Founded by a soldier returning home from the Franco-Prussian War in 1872, radical thinking and revolutionary ideas seem to be something of a family trait. The current eccentric Ponsot at the helm of this fabulous estate is Laurent, who is making wildly unique yet utterly Burgundian wines from some of the finest Grands Crus in the entire region.
The Winemaking
Although classified as neither biodynamic nor organic, he uses no insecticide or pesticide on his vines that are an average of 50 years old. To ensure quality, the label is unique for having a white spot that turns grey if the bottle has been subjected to extreme temperatures.
Laurent Ponsot studies the moon and the stars (he is not an astronomer), and their effect on the rhythm of life in the vineyards. A holistic approach that sees him lean heavily towards low intervention winemaking techniques to respect this natural harmony. The faintest touch of sulfur is afforded to the grapes upon picking if absolutely necessary, and there is no sorting table in his winery. Once pressed, the liquid is essentially allowed to ferment whenever it wishes for as long as it wishes. Once the wines have achieved the requisite state of their own accord, they may or may not be racked in the following spring or summer depending on the cycle of the moon.