Elio Altare
About Elio Altare
Few producers in any region on Earth can lay claim to having had such an impact on the style of wine in the area as Elio Altare. A founding member of the "Barolo Boys" group, made world-famous by the documentary of the same name, the renown and esteem in which Barolo is rightly held around the globe is due in no small part to this man and his friends.
A distant memory for numerous oenophiles, some may remember the standing and style of Barolo in the 1970s as drastically removed from its current status as the "King of Italian Wine". An unknown quantity outside of its home region, Barolo was an austere, rustic and often flawed wine destined to be hidden in dark cellars for decades before its cork could even be approached. There were, of course, legendary wines from this period, but they were by all accounts few and far between, and thanks to rather blasé approaches in both the vineyard and towards winery conditions as much down to luck as skill.
This paints a bleak picture for the emerging generation of ambitious, energetic and highly talented young winemakers in the region, greeted by the prospect of inheriting family estates comprised of overgrown vineyards, ramshackle wineries and wines which couldn't be drunk for 20 years! Change was in the air, and following a series of trips by these youthful vignerons to the legendary Domaines and vineyards of Burgundy, a rigorous approach to vineyard management and an unrelenting pursuit of winemaking perfection came home to Barolo.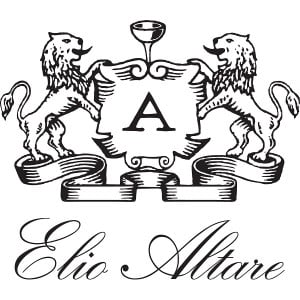 Name
Price Low
Price High
Year (Old)
Year (New)
Prices:
Product Name
Region
Qty
Score
Price

Piedmont
2
93 (WA)

Inc. VAT

£456.04

Wine Advocate (93)

Here's a classic expression of Nebbiolo that sees fruit sourced from four vineyard sites spanning the appellation. The 2013 Barolo is a wine of beautiful intensity and grace. The bouquet reveals a layered effect in which primary fruit aromas of cherry and blackberry segue in quick succession to spice, tar, licorice and toasted hazelnut. The wine offers strength and power, especially in terms of the full and generous way it spreads clear over the palate. There is a spot of heaviness or extra density on the finish. This wine needs a year or two to iron itself out.

More Info

Piedmont
1
88 (VN)

Inc. VAT

£436.84

Vinous (88)

Altare's 2014 Barolo is a soft, supple wine with the midweight structure of the year very much on display. Fruity, forward and open, it will drink well with minimal cellaring. The Altare Barolo has a track record of aging well. Even so, the 2014 is decidedly light, even within the context of the year.

More Info

Piedmont
1
97 (JD)

Inc. VAT

£614.69

Jeb Dunnuck (97)

The 2017 Barolo Arborina is introspective on opening, before beginning to unfurl and release a bouquet of cassis, espresso, brushed leather, and violets. The palate is full without weight and is inviting with ripe black cherry, cocoa powder, and cedar. The tannins are fine and polished, with an undeniable luxurious quality and refinement. Hold 3-5 years and drink 2025-2050.

More Info

Piedmont
2
94 (VN)

Inc. VAT

£631.49

Vinous (94)

The 2019 Barolo Arborina is laced with dark cherry, graphite, dried flowers and licorice. It is an especially dark, almost somber Arborina, with huge, incisive tannins that are quite dominant at this stage. It will be interesting to see how the 2019 ages. Based on several decades of tasting these wines, I think it will age quite well, but remain a brooding powerhouse.

More Info

Piedmont
1
94 (VN)

Inc. VAT

£737.09

Vinous (94)

The 2013 Barolo Cerretta Vigna Bricco is the most expressive of these wines today. Smooth, polished and exceptionally refined, the 2013 exudes class. Scents of lavender, violet, plum, licorice and spice notes infuse the expressive finish. Today, the Cerretta is terrific.

More Info

Piedmont
1
94+ (VN)

Inc. VAT

£470.44

Vinous (94+)

The 2014 Barolo Cerretta Vigna Bricco is the most successful of the 2014s from Elio Altare. Deep, powerful and resonant in the glass, it fills out its ample frame nicely. Black cherry, plum, chocolate, menthol, licorice and dark spice flesh out in an ample, textured Barolo that shows why the Barolos of Serralunga are so compelling.

More Info

Piedmont
1
-

Inc. VAT

£571.49

Piedmont
1
95 (WA)

Inc. VAT

£1,487.09

Wine Advocate (95)

The 2011 Barolo Unoperuno is an excruciating labor of love. Uno per uno means one for one in Italian and that's how each grape is removed from its cluster. With such a labor-intensive regime, only five barriques of this wine are produced. This manual destemming means that the wine does not show any of the bitter astringency you can get with stem inclusion or even mechanical destemming. The tannins come from the seeds. The Arborina vineyard is the source of fruit and this is the second year that Barolo Unoperuno is produced. It shows a lighter garnet color and pure aromas of wild berry, dried blueberries and cassis. This ensemble is finely textured and elegant. The tannins are silky and lightweight. It takes ten days and ten people to execute the destemming process.

More Info
Product Name
Region
Qty
Score
Price

Piedmont
2
93 (WA)

In Bond

£364.00

Wine Advocate (93)

Here's a classic expression of Nebbiolo that sees fruit sourced from four vineyard sites spanning the appellation. The 2013 Barolo is a wine of beautiful intensity and grace. The bouquet reveals a layered effect in which primary fruit aromas of cherry and blackberry segue in quick succession to spice, tar, licorice and toasted hazelnut. The wine offers strength and power, especially in terms of the full and generous way it spreads clear over the palate. There is a spot of heaviness or extra density on the finish. This wine needs a year or two to iron itself out.

More Info

Piedmont
1
88 (VN)

In Bond

£348.00

Vinous (88)

Altare's 2014 Barolo is a soft, supple wine with the midweight structure of the year very much on display. Fruity, forward and open, it will drink well with minimal cellaring. The Altare Barolo has a track record of aging well. Even so, the 2014 is decidedly light, even within the context of the year.

More Info

Piedmont
1
97 (JD)

In Bond

£493.00

Jeb Dunnuck (97)

The 2017 Barolo Arborina is introspective on opening, before beginning to unfurl and release a bouquet of cassis, espresso, brushed leather, and violets. The palate is full without weight and is inviting with ripe black cherry, cocoa powder, and cedar. The tannins are fine and polished, with an undeniable luxurious quality and refinement. Hold 3-5 years and drink 2025-2050.

More Info

Piedmont
2
94 (VN)

In Bond

£507.00

Vinous (94)

The 2019 Barolo Arborina is laced with dark cherry, graphite, dried flowers and licorice. It is an especially dark, almost somber Arborina, with huge, incisive tannins that are quite dominant at this stage. It will be interesting to see how the 2019 ages. Based on several decades of tasting these wines, I think it will age quite well, but remain a brooding powerhouse.

More Info

Piedmont
1
94 (VN)

In Bond

£595.00

Vinous (94)

The 2013 Barolo Cerretta Vigna Bricco is the most expressive of these wines today. Smooth, polished and exceptionally refined, the 2013 exudes class. Scents of lavender, violet, plum, licorice and spice notes infuse the expressive finish. Today, the Cerretta is terrific.

More Info

Piedmont
1
94+ (VN)

In Bond

£376.00

Vinous (94+)

The 2014 Barolo Cerretta Vigna Bricco is the most successful of the 2014s from Elio Altare. Deep, powerful and resonant in the glass, it fills out its ample frame nicely. Black cherry, plum, chocolate, menthol, licorice and dark spice flesh out in an ample, textured Barolo that shows why the Barolos of Serralunga are so compelling.

More Info

Piedmont
1
-

In Bond

£457.00

Piedmont
1
95 (WA)

In Bond

£1,220.00

Wine Advocate (95)

The 2011 Barolo Unoperuno is an excruciating labor of love. Uno per uno means one for one in Italian and that's how each grape is removed from its cluster. With such a labor-intensive regime, only five barriques of this wine are produced. This manual destemming means that the wine does not show any of the bitter astringency you can get with stem inclusion or even mechanical destemming. The tannins come from the seeds. The Arborina vineyard is the source of fruit and this is the second year that Barolo Unoperuno is produced. It shows a lighter garnet color and pure aromas of wild berry, dried blueberries and cassis. This ensemble is finely textured and elegant. The tannins are silky and lightweight. It takes ten days and ten people to execute the destemming process.

More Info
Name
Price Low
Price High
Year (Old)
Year (New)