Ettore Germano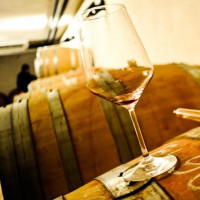 About Ettore Germano
Having been around as a vine grower since 1856, the Germano family is deeply rooted in Barolo DOCG, and it was the third generation, Ettore Germano, who founded his eponymous winery in the 1960s. However, it is Ettore's son, Sergio Germano, who has fully realized the potential of this ancient estate and has taken the family property to new heights.
Traditional and classic in nature, the wines under the watchful eyes of Sergio Germano have seen notable improvement since being certified organic. Sustainable and chemical-free agriculture aside, the estate also follows local and traditional winemaking practices. With extended fermentation lasting anywhere from 30-60 days and using whole-bunch during vinification, Sergio's Barolos are robust, old-school and long-lasting, thoughtfully expressing the varietal and the soil.
A winemaker with no shortage of creativity, Sergio Germano is famous for pioneering the cultivation of Chardonnay, Pinot Noir and Riesling in Piedmont. Being one of the first in the region to produce sparkling wines, half of his portfolio has been dedicated to these amazing sparklers, which have garnered massive critical acclaim.
Prices:
Year
Wine
Region
Format
Qty
Score
Price
Wishlist

Ettore Germano Barolo Cerretta 2010 (6x75cl)

Inc. VAT: £480.38

2010
Piedmont
6x75cl
1
94 (WA)

Read Review/Description

Inc. VAT: £480.38

Ettore Germano Barolo Cerretta 2017 (6x75cl)

Inc. VAT: £416.87

2017
Piedmont
6x75cl
1
96 (WE)

Read Review/Description

Inc. VAT: £416.87

Ettore Germano Barolo Prapo 2010 (6x75cl)

Inc. VAT: £449.03

2010
Piedmont
6x75cl
1
94 (VN)

Read Review/Description

Inc. VAT: £449.03

Ettore Germano Barolo Prapo 2017 (6x75cl)

Inc. VAT: £416.87

2017
Piedmont
6x75cl
1
95 (WA)

Read Review/Description

Inc. VAT: £416.87

Ettore Germano Barolo Serralunga 2011 (6x75cl)

Inc. VAT: £615.47

2011
Piedmont
6x75cl
1
88-90 (VN)

Read Review/Description

Inc. VAT: £615.47

Ettore Germano Barolo Serralunga 2012 (6x75cl)

Inc. VAT: £607.02

2012
Piedmont
6x75cl
1
-
Inc. VAT: £607.02

Ettore Germano Barolo Vigna Rionda 2016 (6x75cl)

Inc. VAT: £784.07

2016
Piedmont
6x75cl
1
99 (WE)

Read Review/Description

Inc. VAT: £784.07
Year
Wine
Region
Format
Qty
Score
Price
Wishlist

Ettore Germano Barolo Cerretta 2010 (6x75cl)

In Bond: £386.93

2010
Piedmont
6x75cl
1
94 (WA)

Read Review/Description

In Bond: £386.93

Ettore Germano Barolo Cerretta 2017 (6x75cl)

In Bond: £334.00

2017
Piedmont
6x75cl
1
96 (WE)

Read Review/Description

In Bond: £334.00

Ettore Germano Barolo Prapo 2010 (6x75cl)

In Bond: £360.80

2010
Piedmont
6x75cl
1
94 (VN)

Read Review/Description

In Bond: £360.80

Ettore Germano Barolo Prapo 2017 (6x75cl)

In Bond: £334.00

2017
Piedmont
6x75cl
1
95 (WA)

Read Review/Description

In Bond: £334.00

Ettore Germano Barolo Serralunga 2011 (6x75cl)

In Bond: £499.50

2011
Piedmont
6x75cl
1
88-90 (VN)

Read Review/Description

In Bond: £499.50

Ettore Germano Barolo Serralunga 2012 (6x75cl)

In Bond: £492.46

2012
Piedmont
6x75cl
1
-
In Bond: £492.46

Ettore Germano Barolo Vigna Rionda 2016 (6x75cl)

In Bond: £640.00

2016
Piedmont
6x75cl
1
99 (WE)

Read Review/Description

In Bond: £640.00