Giacomo Conterno
The Conterno name dominates Monforte d'Alba - with Aldo Conterno, Claudio Conterno, Paolo Conterno, Diego Conterno and Franco Conterno all producing exceptional wines. But in international recognition, the name Giacomo Conterno is first among equals. The winery was established in 1900 and today retains a traditional approach to their 17ha in Serralunga and Monforte.
It is rare for a single producer to command such respect not only from lovers of the "King of Italian Wine", but also from its peers, Giacomo Conterno is a bastion of traditional Barolo having been passed down through the years to Roberto Conterno, the third generation to be at the helm of his stunning family estate.
A winemaker of uncommon talent, Roberto's official ascension to the throne in 2003 merely followed a period of many years during which he was head vigneron, presiding over an elevation in the wines' quality, marked by both huge critical scores and fervent demand. From their vineyards in Serralunga, the Conterno family has been crafting incredibly elegant and high-toned Barolo for decades.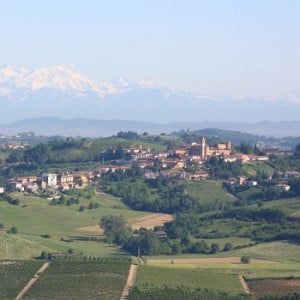 Name
Price Low
Price High
Year (Old)
Year (New)
Prices:
Product Name
Region
Qty
Score
Price

Piedmont
7
94 (VN)

Inc. VAT

£174.80

Vinous (94)

The 2015 Barbera d'Alba Francia is fabulous. Silky, supple and radiant, with no hard edges and exceptional balance, the 2015 comes across as a bit shy today, and yet there is so much to like. The ripe, radiant personality of the year dominates over the more savory/mineral notes that are typical of Barberas from this site, but the wine remains light on its feet and gracious. A rush of dark red and bluish-hued fruits, lavender and blood orange makes a strong closing statement.

More Info

Piedmont
1
94+ (WA)

Inc. VAT

£1,372.66

Wine Advocate (94+)

One step up in intensity compared to the Barbera from the Cerretta vineyard, the 2016 Barbera d'Alba Vigna Francia is darker, richer and more opulent. Barbera is planted in the upper and lower parts of the Francia vineyard. That combination of elevations from this well-exposed amphitheater of vines makes for a balanced expression that is capped by both acidity and deep fruity intensity. The mouthfeel shows volume and rich textural layering.

More Info

Piedmont
1
94 (VN)

Inc. VAT

£429.89

Vinous (94)

The 2018 Barbera d'Alba Vigna Francia is an explosion of floral, savory and mineral notes. Like the Cerretta, the Francia Barbera is quite delicate in this vintage. It has a bit darker fruit, stronger savory undertones and a touch more depth. It is a beguiling, beautifully layered wine that unfolds graciously over time.

More Info

Piedmont
1
94 (VN)

Inc. VAT

£389.09

Vinous (94)

The 2018 Barbera d'Alba Vigna Francia is an explosion of floral, savory and mineral notes. Like the Cerretta, the Francia Barbera is quite delicate in this vintage. It has a bit darker fruit, stronger savory undertones and a touch more depth. It is a beguiling, beautifully layered wine that unfolds graciously over time.

More Info

Piedmont
1
95 (VN)

Inc. VAT

£413.86

Vinous (95)

The 2020 Barbera d'Alba Vigna Francia is fabulous. Rich and expansive, with tremendous presence, the 2020 is positively stellar. Super-ripe dark cherry, lavender, spice and pomegranate all gain volume and intensity with time in the glass. The 2020 is one of the finest recent editions of the Francia Barbera I can remember tasting. Today, it's explosive, heady personality is impossible to resist.

More Info

Piedmont
2
-

Inc. VAT

£206.89

Piedmont
4
-

Inc. VAT

£422.69

Piedmont
1
94 (VN)

Inc. VAT

£426.29

Vinous (94)

The 2018 Barbera d'Alba Vigna Cerretta is so elegant and refined in this vintage. The 2018 is lithe and precise, with lovely red berry, floral and blood orange flavors that are woven together into a fabric of total class. The long, silky finish is a thing of beauty. With a bit of time, the Cerretta starts to show its trademark pliancy. I would give it a few years in bottle.

More Info

Piedmont
2
95 (WA)

Inc. VAT

£590.81

Wine Advocate (95)

Introducing the 2015 Barolo Arione. This is the first vintage produced of the newest wine to join the extended and ever-evolving Conterno portfolio. Only three oak casks were produced: the one I tasted from to write this review, one that was auctioned off to charity and the third botte that ended up becoming part of the iconic Monfortino blend. That fruit from the recently acquired Arione vineyard would be deemed good enough to end up in Monfortino tells a lot about how confident Roberto Conterno is in this product. From a tasting point of view, this wine is characterized by richness and density, with a polished mineral note that never hides from view. The richness of the soils in this vineyard correspond to the density and structure of the wine. Most of the vineyard was planted in the 1960s with some replants throughout the 1980s and 1990s. If Francia is elegance, Arione is power.

More Info

Piedmont
1
95 (WA)

Inc. VAT

£1,330.43

Wine Advocate (95)

Introducing the 2015 Barolo Arione. This is the first vintage produced of the newest wine to join the extended and ever-evolving Conterno portfolio. Only three oak casks were produced: the one I tasted from to write this review, one that was auctioned off to charity and the third botte that ended up becoming part of the iconic Monfortino blend. That fruit from the recently acquired Arione vineyard would be deemed good enough to end up in Monfortino tells a lot about how confident Roberto Conterno is in this product. From a tasting point of view, this wine is characterized by richness and density, with a polished mineral note that never hides from view. The richness of the soils in this vineyard correspond to the density and structure of the wine. Most of the vineyard was planted in the 1960s with some replants throughout the 1980s and 1990s. If Francia is elegance, Arione is power.

More Info

Piedmont
3
95 (WA)

Inc. VAT

£411.20

Wine Advocate (95)

Introducing the 2015 Barolo Arione. This is the first vintage produced of the newest wine to join the extended and ever-evolving Conterno portfolio. Only three oak casks were produced: the one I tasted from to write this review, one that was auctioned off to charity and the third botte that ended up becoming part of the iconic Monfortino blend. That fruit from the recently acquired Arione vineyard would be deemed good enough to end up in Monfortino tells a lot about how confident Roberto Conterno is in this product. From a tasting point of view, this wine is characterized by richness and density, with a polished mineral note that never hides from view. The richness of the soils in this vineyard correspond to the density and structure of the wine. Most of the vineyard was planted in the 1960s with some replants throughout the 1980s and 1990s. If Francia is elegance, Arione is power.

More Info

Piedmont
3
95 (WA)

Inc. VAT

£1,615.24

Wine Advocate (95)

Introducing the 2015 Barolo Arione. This is the first vintage produced of the newest wine to join the extended and ever-evolving Conterno portfolio. Only three oak casks were produced: the one I tasted from to write this review, one that was auctioned off to charity and the third botte that ended up becoming part of the iconic Monfortino blend. That fruit from the recently acquired Arione vineyard would be deemed good enough to end up in Monfortino tells a lot about how confident Roberto Conterno is in this product. From a tasting point of view, this wine is characterized by richness and density, with a polished mineral note that never hides from view. The richness of the soils in this vineyard correspond to the density and structure of the wine. Most of the vineyard was planted in the 1960s with some replants throughout the 1980s and 1990s. If Francia is elegance, Arione is power.

More Info

Piedmont
1
-

Inc. VAT

£452.89

Piedmont
1
-

Inc. VAT

£1,781.09

Piedmont
1
-

Inc. VAT

£330.41

Piedmont
1
-

Inc. VAT

£926.03

Piedmont
1
-

Inc. VAT

£1,477.24

Piedmont
5
96 (DC)

Inc. VAT

£541.69

Decanter (96)

With young soils and steep hills, the importance of Arione is easily understood. The southern exposure helped the quality in this vintage and the wine shows a restrained red currant fruit aroma with graceful cinnamon, sweet violet and watermelon, allied to an anise, almost herbal, whiff. Full, refreshing and very elegant yet not without a firm structure, it features an extracted chalky finish. It will age quite well for a 2018.

More Info

Piedmont
1
96 (DC)

Inc. VAT

£857.80

Decanter (96)

With young soils and steep hills, the importance of Arione is easily understood. The southern exposure helped the quality in this vintage and the wine shows a restrained red currant fruit aroma with graceful cinnamon, sweet violet and watermelon, allied to an anise, almost herbal, whiff. Full, refreshing and very elegant yet not without a firm structure, it features an extracted chalky finish. It will age quite well for a 2018.

More Info

Piedmont
2
96 (DC)

Inc. VAT

£1,352.69

Decanter (96)

With young soils and steep hills, the importance of Arione is easily understood. The southern exposure helped the quality in this vintage and the wine shows a restrained red currant fruit aroma with graceful cinnamon, sweet violet and watermelon, allied to an anise, almost herbal, whiff. Full, refreshing and very elegant yet not without a firm structure, it features an extracted chalky finish. It will age quite well for a 2018.

More Info

Piedmont
1
96 (VN)

Inc. VAT

£3,307.24

Vinous (96)

Giacomo Conterno's 1997 Barolo Cascina Francia was also fabulous. The 1997 vintage seems to have yielded great wines in some of Piedmont's poorer soils, as this heroic Barolo amply demonstrated. The 1997 was pure Serralunga Barolo, which is to say roses, tar and licorice galore on a frame of substantial depth and pure breed.

More Info

Piedmont
1
96 (VN)

Inc. VAT

£3,147.64

Vinous (96)

Giacomo Conterno's 1997 Barolo Cascina Francia was also fabulous. The 1997 vintage seems to have yielded great wines in some of Piedmont's poorer soils, as this heroic Barolo amply demonstrated. The 1997 was pure Serralunga Barolo, which is to say roses, tar and licorice galore on a frame of substantial depth and pure breed.

More Info

Piedmont
1
97+ (VN)

Inc. VAT

£1,746.04

Vinous (97+)

Is Giacomo Conterno's 2006 Barolo Cascina Francia a traditional or modern Barolo? Great question. Texturally, the 2006 boasts marvelous depth and a level of pure intensity not often seen in traditionally made wines, yet the aromatics, tannin and overall structure are all super classic. This is another austere, tannic Barolo best left alone.

More Info

Piedmont
3
96+ (WA)

Inc. VAT

£1,652.44

Wine Advocate (96+)

The 2007 Barolo Cascina Francia is an unusual version of this benchmark wine. In 2007 Conterno decided against bottling his Monfortino. Conterno believes Nebbiolo can handle rain and humidity (hence his decision to make Monfortino in rainy years such as 1987 and 2002), but not drought. The result is a Cascina Francia that is unusually dark, rich and powerful. The floral, herbal notes that are typical in young Cascina Francia have been replaced by deeper notes of tar, smoke and licorice to match the layers of intense dark fruit. The 2007 is powerful and imposing from start to finish. It is going to be a fascinating Barolo to follow over the coming years and decades. Cascina Francia is often accessible for the first year or two after it has been bottled. That has not been my experience with the 2007. It seems already headed for a period of dormancy. Anticipated maturity: 2017-2037.

More Info

Piedmont
1
98+ (VN)

Inc. VAT

£948.41

Vinous (98+)

The 2010 Barolo Francia is an exotic, beguiling beauty. Lavender, sage, menthol, tobacco and dried rose petals are some of the notes that open up in the glass. Constantly changing in the glass, the 2010 is utterly captivating. The combination of super-expressive aromatics, pliant fruit and pulsating tannins is something to behold. It will be many years before the 2010 is ready to deliver the goods, but it is already utterly captivating from the very first taste. Readers should note that, because of new vineyard regulations, the Cascina Francia is now known simply as Francia. In 2010, the corks had already been printed by the time that decision was made, so the corks on the 2010 read 'Cascina Francia.'

More Info

Piedmont
1
98+ (VN)

Inc. VAT

£2,448.04

Vinous (98+)

The 2010 Barolo Francia is an exotic, beguiling beauty. Lavender, sage, menthol, tobacco and dried rose petals are some of the notes that open up in the glass. Constantly changing in the glass, the 2010 is utterly captivating. The combination of super-expressive aromatics, pliant fruit and pulsating tannins is something to behold. It will be many years before the 2010 is ready to deliver the goods, but it is already utterly captivating from the very first taste. Readers should note that, because of new vineyard regulations, the Cascina Francia is now known simply as Francia. In 2010, the corks had already been printed by the time that decision was made, so the corks on the 2010 read 'Cascina Francia.'

More Info

Piedmont
1
98 (JS)

Inc. VAT

£1,360.60

James Suckling (98)

Glorious aromas of roses, whole white truffles, earth and raspberry. Dusty. Subtle rosemary and lemon grass too. Full-bodied, tight and structured. Yet it opens and caresses every inch of your palate. So gorgeous now to drink. No Monfortino in this year; so absolutely amazing because it all went in here. Wow. Drink or hold.

More Info

Piedmont
1
98 (JS)

Inc. VAT

£1,379.09

James Suckling (98)

Glorious aromas of roses, whole white truffles, earth and raspberry. Dusty. Subtle rosemary and lemon grass too. Full-bodied, tight and structured. Yet it opens and caresses every inch of your palate. So gorgeous now to drink. No Monfortino in this year; so absolutely amazing because it all went in here. Wow. Drink or hold.

More Info

Piedmont
3
97 (VN)

Inc. VAT

£1,240.84

Vinous (97)

The 2012 Barolo Francia is wonderfully expressive today. Much more open than the Barolo Cerretta tasted alongside it, the Francia bristles with energy. Floral and mineral overtones add to an impression of brightness, yet there is plenty of underlying tannin and overall structure. In 2012, Roberto Conterno did not bottle his flagship Barolo Monfortino. Instead, the cask that would have been destined for Monfortino was blended into the Francia. Historically, that decision has often resulted in a 'super Francia.' It will be interesting to see if the 2012 gains volume and depth in aging. I have to say, the wine is surprisingly accessible in the early going, although it has just been bottled and is likely to close down at some point. All the promise the 2012 showed in cask comes through loud and clear.

More Info

Piedmont
1
98 (VN)

Inc. VAT

£4,053.67

Vinous (98)

The 2015 Barolo Francia is a soaring, regal wine endowed with tremendous intensity in all of its dimensions. The most reticent and inward of the 2015s, the Francia possesses superb textural density and persistence all the way through to the explosive finish. An immense, towering Barolo, the Francia is positively stellar. It is also going to require a number of years to be at its best. In recent years, the Conterno Barolo Francia has often been relatively accessible post bottling, the 2015 is far from that.

More Info
Product Name
Region
Qty
Score
Price

Piedmont
7
94 (VN)

In Bond

£143.00

Vinous (94)

The 2015 Barbera d'Alba Francia is fabulous. Silky, supple and radiant, with no hard edges and exceptional balance, the 2015 comes across as a bit shy today, and yet there is so much to like. The ripe, radiant personality of the year dominates over the more savory/mineral notes that are typical of Barberas from this site, but the wine remains light on its feet and gracious. A rush of dark red and bluish-hued fruits, lavender and blood orange makes a strong closing statement.

More Info

Piedmont
1
94+ (WA)

In Bond

£1,124.00

Wine Advocate (94+)

One step up in intensity compared to the Barbera from the Cerretta vineyard, the 2016 Barbera d'Alba Vigna Francia is darker, richer and more opulent. Barbera is planted in the upper and lower parts of the Francia vineyard. That combination of elevations from this well-exposed amphitheater of vines makes for a balanced expression that is capped by both acidity and deep fruity intensity. The mouthfeel shows volume and rich textural layering.

More Info

Piedmont
1
94 (VN)

In Bond

£339.00

Vinous (94)

The 2018 Barbera d'Alba Vigna Francia is an explosion of floral, savory and mineral notes. Like the Cerretta, the Francia Barbera is quite delicate in this vintage. It has a bit darker fruit, stronger savory undertones and a touch more depth. It is a beguiling, beautifully layered wine that unfolds graciously over time.

More Info

Piedmont
1
94 (VN)

In Bond

£305.00

Vinous (94)

The 2018 Barbera d'Alba Vigna Francia is an explosion of floral, savory and mineral notes. Like the Cerretta, the Francia Barbera is quite delicate in this vintage. It has a bit darker fruit, stronger savory undertones and a touch more depth. It is a beguiling, beautifully layered wine that unfolds graciously over time.

More Info

Piedmont
1
95 (VN)

In Bond

£325.00

Vinous (95)

The 2020 Barbera d'Alba Vigna Francia is fabulous. Rich and expansive, with tremendous presence, the 2020 is positively stellar. Super-ripe dark cherry, lavender, spice and pomegranate all gain volume and intensity with time in the glass. The 2020 is one of the finest recent editions of the Francia Barbera I can remember tasting. Today, it's explosive, heady personality is impossible to resist.

More Info

Piedmont
2
-

In Bond

£166.00

Piedmont
4
-

In Bond

£333.00

Piedmont
1
94 (VN)

In Bond

£336.00

Vinous (94)

The 2018 Barbera d'Alba Vigna Cerretta is so elegant and refined in this vintage. The 2018 is lithe and precise, with lovely red berry, floral and blood orange flavors that are woven together into a fabric of total class. The long, silky finish is a thing of beauty. With a bit of time, the Cerretta starts to show its trademark pliancy. I would give it a few years in bottle.

More Info

Piedmont
2
95 (WA)

In Bond

£487.00

Wine Advocate (95)

Introducing the 2015 Barolo Arione. This is the first vintage produced of the newest wine to join the extended and ever-evolving Conterno portfolio. Only three oak casks were produced: the one I tasted from to write this review, one that was auctioned off to charity and the third botte that ended up becoming part of the iconic Monfortino blend. That fruit from the recently acquired Arione vineyard would be deemed good enough to end up in Monfortino tells a lot about how confident Roberto Conterno is in this product. From a tasting point of view, this wine is characterized by richness and density, with a polished mineral note that never hides from view. The richness of the soils in this vineyard correspond to the density and structure of the wine. Most of the vineyard was planted in the 1960s with some replants throughout the 1980s and 1990s. If Francia is elegance, Arione is power.

More Info

Piedmont
1
95 (WA)

In Bond

£1,098.00

Wine Advocate (95)

Introducing the 2015 Barolo Arione. This is the first vintage produced of the newest wine to join the extended and ever-evolving Conterno portfolio. Only three oak casks were produced: the one I tasted from to write this review, one that was auctioned off to charity and the third botte that ended up becoming part of the iconic Monfortino blend. That fruit from the recently acquired Arione vineyard would be deemed good enough to end up in Monfortino tells a lot about how confident Roberto Conterno is in this product. From a tasting point of view, this wine is characterized by richness and density, with a polished mineral note that never hides from view. The richness of the soils in this vineyard correspond to the density and structure of the wine. Most of the vineyard was planted in the 1960s with some replants throughout the 1980s and 1990s. If Francia is elegance, Arione is power.

More Info

Piedmont
3
95 (WA)

In Bond

£340.00

Wine Advocate (95)

Introducing the 2015 Barolo Arione. This is the first vintage produced of the newest wine to join the extended and ever-evolving Conterno portfolio. Only three oak casks were produced: the one I tasted from to write this review, one that was auctioned off to charity and the third botte that ended up becoming part of the iconic Monfortino blend. That fruit from the recently acquired Arione vineyard would be deemed good enough to end up in Monfortino tells a lot about how confident Roberto Conterno is in this product. From a tasting point of view, this wine is characterized by richness and density, with a polished mineral note that never hides from view. The richness of the soils in this vineyard correspond to the density and structure of the wine. Most of the vineyard was planted in the 1960s with some replants throughout the 1980s and 1990s. If Francia is elegance, Arione is power.

More Info

Piedmont
3
95 (WA)

In Bond

£1,330.00

Wine Advocate (95)

Introducing the 2015 Barolo Arione. This is the first vintage produced of the newest wine to join the extended and ever-evolving Conterno portfolio. Only three oak casks were produced: the one I tasted from to write this review, one that was auctioned off to charity and the third botte that ended up becoming part of the iconic Monfortino blend. That fruit from the recently acquired Arione vineyard would be deemed good enough to end up in Monfortino tells a lot about how confident Roberto Conterno is in this product. From a tasting point of view, this wine is characterized by richness and density, with a polished mineral note that never hides from view. The richness of the soils in this vineyard correspond to the density and structure of the wine. Most of the vineyard was planted in the 1960s with some replants throughout the 1980s and 1990s. If Francia is elegance, Arione is power.

More Info

Piedmont
1
-

In Bond

£371.00

Piedmont
1
-

In Bond

£1,465.00

Piedmont
1
-

In Bond

£270.00

Piedmont
1
-

In Bond

£761.00

Piedmont
1
-

In Bond

£1,215.00

Piedmont
5
96 (DC)

In Bond

£445.00

Decanter (96)

With young soils and steep hills, the importance of Arione is easily understood. The southern exposure helped the quality in this vintage and the wine shows a restrained red currant fruit aroma with graceful cinnamon, sweet violet and watermelon, allied to an anise, almost herbal, whiff. Full, refreshing and very elegant yet not without a firm structure, it features an extracted chalky finish. It will age quite well for a 2018.

More Info

Piedmont
1
96 (DC)

In Bond

£702.00

Decanter (96)

With young soils and steep hills, the importance of Arione is easily understood. The southern exposure helped the quality in this vintage and the wine shows a restrained red currant fruit aroma with graceful cinnamon, sweet violet and watermelon, allied to an anise, almost herbal, whiff. Full, refreshing and very elegant yet not without a firm structure, it features an extracted chalky finish. It will age quite well for a 2018.

More Info

Piedmont
2
96 (DC)

In Bond

£1,108.00

Decanter (96)

With young soils and steep hills, the importance of Arione is easily understood. The southern exposure helped the quality in this vintage and the wine shows a restrained red currant fruit aroma with graceful cinnamon, sweet violet and watermelon, allied to an anise, almost herbal, whiff. Full, refreshing and very elegant yet not without a firm structure, it features an extracted chalky finish. It will age quite well for a 2018.

More Info

Piedmont
1
96 (VN)

In Bond

£2,740.00

Vinous (96)

Giacomo Conterno's 1997 Barolo Cascina Francia was also fabulous. The 1997 vintage seems to have yielded great wines in some of Piedmont's poorer soils, as this heroic Barolo amply demonstrated. The 1997 was pure Serralunga Barolo, which is to say roses, tar and licorice galore on a frame of substantial depth and pure breed.

More Info

Piedmont
1
96 (VN)

In Bond

£2,607.00

Vinous (96)

Giacomo Conterno's 1997 Barolo Cascina Francia was also fabulous. The 1997 vintage seems to have yielded great wines in some of Piedmont's poorer soils, as this heroic Barolo amply demonstrated. The 1997 was pure Serralunga Barolo, which is to say roses, tar and licorice galore on a frame of substantial depth and pure breed.

More Info

Piedmont
1
97+ (VN)

In Bond

£1,439.00

Vinous (97+)

Is Giacomo Conterno's 2006 Barolo Cascina Francia a traditional or modern Barolo? Great question. Texturally, the 2006 boasts marvelous depth and a level of pure intensity not often seen in traditionally made wines, yet the aromatics, tannin and overall structure are all super classic. This is another austere, tannic Barolo best left alone.

More Info

Piedmont
3
96+ (WA)

In Bond

£1,361.00

Wine Advocate (96+)

The 2007 Barolo Cascina Francia is an unusual version of this benchmark wine. In 2007 Conterno decided against bottling his Monfortino. Conterno believes Nebbiolo can handle rain and humidity (hence his decision to make Monfortino in rainy years such as 1987 and 2002), but not drought. The result is a Cascina Francia that is unusually dark, rich and powerful. The floral, herbal notes that are typical in young Cascina Francia have been replaced by deeper notes of tar, smoke and licorice to match the layers of intense dark fruit. The 2007 is powerful and imposing from start to finish. It is going to be a fascinating Barolo to follow over the coming years and decades. Cascina Francia is often accessible for the first year or two after it has been bottled. That has not been my experience with the 2007. It seems already headed for a period of dormancy. Anticipated maturity: 2017-2037.

More Info

Piedmont
1
98+ (VN)

In Bond

£785.00

Vinous (98+)

The 2010 Barolo Francia is an exotic, beguiling beauty. Lavender, sage, menthol, tobacco and dried rose petals are some of the notes that open up in the glass. Constantly changing in the glass, the 2010 is utterly captivating. The combination of super-expressive aromatics, pliant fruit and pulsating tannins is something to behold. It will be many years before the 2010 is ready to deliver the goods, but it is already utterly captivating from the very first taste. Readers should note that, because of new vineyard regulations, the Cascina Francia is now known simply as Francia. In 2010, the corks had already been printed by the time that decision was made, so the corks on the 2010 read 'Cascina Francia.'

More Info

Piedmont
1
98+ (VN)

In Bond

£2,024.00

Vinous (98+)

The 2010 Barolo Francia is an exotic, beguiling beauty. Lavender, sage, menthol, tobacco and dried rose petals are some of the notes that open up in the glass. Constantly changing in the glass, the 2010 is utterly captivating. The combination of super-expressive aromatics, pliant fruit and pulsating tannins is something to behold. It will be many years before the 2010 is ready to deliver the goods, but it is already utterly captivating from the very first taste. Readers should note that, because of new vineyard regulations, the Cascina Francia is now known simply as Francia. In 2010, the corks had already been printed by the time that decision was made, so the corks on the 2010 read 'Cascina Francia.'

More Info

Piedmont
1
98 (JS)

In Bond

£1,121.00

James Suckling (98)

Glorious aromas of roses, whole white truffles, earth and raspberry. Dusty. Subtle rosemary and lemon grass too. Full-bodied, tight and structured. Yet it opens and caresses every inch of your palate. So gorgeous now to drink. No Monfortino in this year; so absolutely amazing because it all went in here. Wow. Drink or hold.

More Info

Piedmont
1
98 (JS)

In Bond

£1,130.00

James Suckling (98)

Glorious aromas of roses, whole white truffles, earth and raspberry. Dusty. Subtle rosemary and lemon grass too. Full-bodied, tight and structured. Yet it opens and caresses every inch of your palate. So gorgeous now to drink. No Monfortino in this year; so absolutely amazing because it all went in here. Wow. Drink or hold.

More Info

Piedmont
3
97 (VN)

In Bond

£1,018.00

Vinous (97)

The 2012 Barolo Francia is wonderfully expressive today. Much more open than the Barolo Cerretta tasted alongside it, the Francia bristles with energy. Floral and mineral overtones add to an impression of brightness, yet there is plenty of underlying tannin and overall structure. In 2012, Roberto Conterno did not bottle his flagship Barolo Monfortino. Instead, the cask that would have been destined for Monfortino was blended into the Francia. Historically, that decision has often resulted in a 'super Francia.' It will be interesting to see if the 2012 gains volume and depth in aging. I have to say, the wine is surprisingly accessible in the early going, although it has just been bottled and is likely to close down at some point. All the promise the 2012 showed in cask comes through loud and clear.

More Info

Piedmont
1
98 (VN)

In Bond

£3,346.00

Vinous (98)

The 2015 Barolo Francia is a soaring, regal wine endowed with tremendous intensity in all of its dimensions. The most reticent and inward of the 2015s, the Francia possesses superb textural density and persistence all the way through to the explosive finish. An immense, towering Barolo, the Francia is positively stellar. It is also going to require a number of years to be at its best. In recent years, the Conterno Barolo Francia has often been relatively accessible post bottling, the 2015 is far from that.

More Info