Gros & Tollot
Discover the exquisite world of Gros & Tollot, a highly-regarded French winery with a passion for crafting exceptional wines. Located in the picturesque Languedoc-Roussillon region of southern France, Gros & Tollot is a collaboration between two renowned winemakers. Allow yourself to be seduced by their exquisite range of fine wines, characterized by their unique terroir, innovative techniques, and exceptional quality.


An Exceptional Partnership: Gros & Tollot
Gros & Tollot was formed by Anne Gros and Jean Paul Tollot, two established winemakers who first crossed paths in the famous wine region of Burgundy. Anne Gros is known for her exceptional wines from the renowned Domaine Anne Gros in Vosne-Romanée, while Jean-Paul Tollot comes from the Tollot-Beaut family, a respected name in the village of Chorey-Les-Beaune. In 2008, the duo united their talents and purchased 20 hectares of vineyards in the Languedoc-Roussillon region, forming Gros & Tollot.


Terroir and Innovation: Gros & Tollot's Unwavering Commitment to Quality
Gros & Tollot strive for quality in every aspect of their winery, from the careful selection of their vineyard sites to their meticulous grape-growing practices. They cultivate their vines using sustainable methods, ensuring minimal intervention and utmost respect for the terroir. By employing innovative techniques, Gros & Tollot bring out the natural flavours of their grapes while still maintaining a sense of place. The resulting wines exhibit incredible complexity, elegance, and balance.


A diverse Range of Fine Wines
Gros & Tollot's range of fine wines is both diverse and harmonious, including an array of both red and white wines. From the captivating La 50/50, a blend of Carignan and Grenache, to the charming La Ciaude, comprised of Minervois La Livinière grapes, Gros & Tollot wines are designed to entice and delight. Explore their impressive collection to find your new favourite wine today.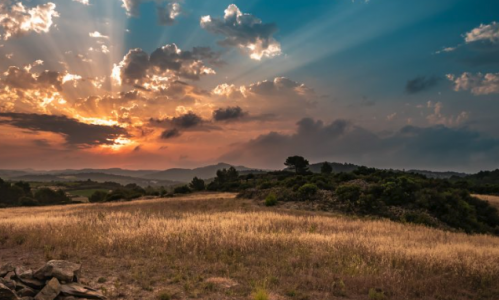 Name
Price Low
Price High
Year (Old)
Year (New)
Prices:
Product Name
Region
Qty
Score
Price

Languedoc
1
-

Inc. VAT

£419.38

Languedoc
1
-

Inc. VAT

£360.29

Languedoc
1
92 (WA)

Inc. VAT

£274.84

Wine Advocate (92)

Primarily Carignan planted in 1909, the 2016 Minervois Les Carretals aged entirely in barrel. Boasting classy aromas of crushed stone, vanilla and baking spices, it is medium to full-bodied on the palate and finishes crisp and firm, with dusty tannins and bright cherry fruit. Give it until 2020 and then drink it over the next decade.

More Info

Languedoc
6
-

Inc. VAT

£233.09

Languedoc
1
91 (WA)

Inc. VAT

£234.04

Wine Advocate (91)

I loved the 2015 Minervois les Fontanilles and it's one of the bigger, richer wines in the lineup. Made from equal parts Syrah, Grenache, Cinsault and Carignan, aged in equal parts stainless steel and barrel, it offers outstanding notes of black raspberries, cassis and a liquid rock like minerality. Like all the wines here, it has an inherent elegance and freshness (probably due to this higher elevation, unique terroir), and I suspect will evolve nicely for 4-6 years.

More Info

Languedoc
1
92 (WA)

Inc. VAT

£350.47

Wine Advocate (92)

Half of the 2016 Minervois Les Fontanilles aged in oak, the rest in tank. The blend of Syrah, Grenache, Carignan and Cinsault is from a plot on cool, north-facing terroir that is surrounded by garrigue, and those elements—rosemary, thyme, bay leaf—figure prominently in the wine, infusing the bright red-cherry fruit with hints of resinous herbs. Medium to full-bodied, it's crisp and long on the finish, ending with mouthwatering acidity.

More Info

Languedoc
1
-

Inc. VAT

£213.89

Languedoc
1
-

Inc. VAT

£383.38

Languedoc
2
-

Inc. VAT

£235.49

Languedoc
21
-

Inc. VAT

£204.29
Product Name
Region
Qty
Score
Price

Languedoc
1
-

In Bond

£311.00

Languedoc
1
-

In Bond

£281.00

Languedoc
1
92 (WA)

In Bond

£213.00

Wine Advocate (92)

Primarily Carignan planted in 1909, the 2016 Minervois Les Carretals aged entirely in barrel. Boasting classy aromas of crushed stone, vanilla and baking spices, it is medium to full-bodied on the palate and finishes crisp and firm, with dusty tannins and bright cherry fruit. Give it until 2020 and then drink it over the next decade.

More Info

Languedoc
6
-

In Bond

£175.00

Languedoc
1
91 (WA)

In Bond

£179.00

Wine Advocate (91)

I loved the 2015 Minervois les Fontanilles and it's one of the bigger, richer wines in the lineup. Made from equal parts Syrah, Grenache, Cinsault and Carignan, aged in equal parts stainless steel and barrel, it offers outstanding notes of black raspberries, cassis and a liquid rock like minerality. Like all the wines here, it has an inherent elegance and freshness (probably due to this higher elevation, unique terroir), and I suspect will evolve nicely for 4-6 years.

More Info

Languedoc
1
92 (WA)

In Bond

£260.00

Wine Advocate (92)

Half of the 2016 Minervois Les Fontanilles aged in oak, the rest in tank. The blend of Syrah, Grenache, Carignan and Cinsault is from a plot on cool, north-facing terroir that is surrounded by garrigue, and those elements—rosemary, thyme, bay leaf—figure prominently in the wine, infusing the bright red-cherry fruit with hints of resinous herbs. Medium to full-bodied, it's crisp and long on the finish, ending with mouthwatering acidity.

More Info

Languedoc
1
-

In Bond

£159.00

Languedoc
1
-

In Bond

£281.00

Languedoc
2
-

In Bond

£177.00

Languedoc
21
-

In Bond

£151.00
Name
Price Low
Price High
Year (Old)
Year (New)