Château Haut-Bailly
About Château Haut-Bailly
Château Haut-Bailly has had cultivated vines since 1461. Bought by the American Wilmers family in 1998; they kept the previous owners, the Sanders family, as estate managers with the brilliant Veronique Sanders as Managing Director. Together this team makes some of the softest most charming wines in the appellation.
Viniculture
Wines of Château Haut-Bailly's are known for their consistency, which can be attributed to its excellent terroir in Pessac-Léognan and to the sheer effort and meticulous care taken to ensure excellence in quality. Its vineyard sits on the highest ridge in Pessac with a gentle gradient where the grapes from the 120-year old vines get the best exposure. Vines are individually marked, pruned and picked according to variety and age. And when the fruit arrives at the winery, grapes are hand-sorted to ensure only perfect grapes are used. All these measures translate into one of the biggest strengths of Haut-Bailly, which, according to Véronique Sanders (Director, Haut-Bailly), is that they "always outperform" in the region.
Since the stunning vintages of 2009 and 2010, Haut-Bailly has re-separated itself from the Pessec-Léognan pack to command higher scores and prices than many of its neighbours. We write "re-separate" because for a period up to 1920 Haut-Bailly actually sold at the same price as the First Growths! The 30ha vineyard has 60% Cabernet Sauvignon, 34% Merlot, 3% Cabernet Franc and 3% Petit Verdot.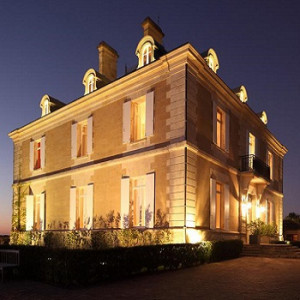 Name
Price Low
Price High
Year (Old)
Year (New)
Prices:
Product Name
Region
Qty
Score
Price

Bordeaux
1
93.0

Inc. VAT

£1,102.87

Bordeaux
1
96 (WA)

Inc. VAT

£1,178.47

Wine Advocate (96)

A candidate for the -wine of the vintage,- the 2008 Haut-Bailly possesses incredible complexity. Tell-tale notes of lead pencil shavings, charcoal, damp earth, black cherries and black currants intermixed with a hint of subtle barbecue smoke are present in this classic, quintessential Graves. Medium-bodied with an emerging, precocious complexity, it is a super-pure, beautifully textured, long wine that can be drunk now or cellared for 20-25 years. Bravo!

More Info

Bordeaux
1
96 (WA)

Inc. VAT

£657.64

Wine Advocate (96)

A candidate for the -wine of the vintage,- the 2008 Haut-Bailly possesses incredible complexity. Tell-tale notes of lead pencil shavings, charcoal, damp earth, black cherries and black currants intermixed with a hint of subtle barbecue smoke are present in this classic, quintessential Graves. Medium-bodied with an emerging, precocious complexity, it is a super-pure, beautifully textured, long wine that can be drunk now or cellared for 20-25 years. Bravo!

More Info

Bordeaux
4
98.0

Inc. VAT

£2,420.47

Bordeaux
1
98.0

Inc. VAT

£2,626.87

Bordeaux
1
100 (DC)

Inc. VAT

£1,898.47

Decanter (100)

As ever when tasting the two together, the striking thing is the difference in character rather than quality between 2009 and 2010. This is tighter, more structured in its concentration, more broad shouldered, but still intensely impressive and full of pleasure. Neither are ready to go yet, but this feels like it will last longer, and feels extremely Haut-Bailly in spirit, with an elegant but complex personality, and a grip that doesn't make a big deal of its power but refuses to give up. Blackberry, bilberry, black chocolate and pencil. Harvest September 22 to October 14.

More Info

Bordeaux
2
100 (DC)

Inc. VAT

£1,171.24

Decanter (100)

As ever when tasting the two together, the striking thing is the difference in character rather than quality between 2009 and 2010. This is tighter, more structured in its concentration, more broad shouldered, but still intensely impressive and full of pleasure. Neither are ready to go yet, but this feels like it will last longer, and feels extremely Haut-Bailly in spirit, with an elegant but complex personality, and a grip that doesn't make a big deal of its power but refuses to give up. Blackberry, bilberry, black chocolate and pencil. Harvest September 22 to October 14.

More Info

Bordeaux
1
94+ (WA)

Inc. VAT

£844.87

Wine Advocate (94+)

The saturated ruby/purple-hued 2011 Haut-Bailly exhibits a glorious, subtle, noble set of aromatics consisting of red and black currants, sweet cherries, graphite, truffles and a faint hint of wood spice. The wine hits the palate with the profound elegance and purity that have become so much a characteristic under Wilmers and Sanders. Still youthful, with good acidity and freshness, this brilliant, medium-bodied 2011 needs another 4-5 years of bottle age, and should evolve effortlessly for 20-25 years.

More Info

Bordeaux
1
96 (VN (AG))

Inc. VAT

£585.64

Vinous - Antonio Galloni (96)

The 2012 Haut Bailly is quite fragrant and inviting. Dark raspberries, mint, crushed flowers, spices and rose petals all lift from the glass in this feminine, gracious Haut-Bailly that offers considerable near and medium-term appeal. All the elements fall into place in an effortless, stunningly beautiful wine endowed with personality and class. One of the wines of the vintage, the Haut Bailly will drink well for two decades-plus. This is a superb showing from proprietor Bob Wilmers and his team headed by Véronique Sanders. The decision to lower temperatures in fermentation and go for a soft, gentle extraction, along with strict selection has paid off big time.

More Info

Bordeaux
1
96 (VN (AG))

Inc. VAT

£1,026.07

Vinous - Antonio Galloni (96)

The 2014 Haut-Bailly has turned out beautifully. Dark, sumptuous and expressive, the 2014 exudes depth and finesse. Ample and resonant on the palate, with striking depth, the 2014 possesses exceptional balance and class. Hints of smoke, tobacco and licorice infuse the deep, creamy finish.

More Info

Bordeaux
1
96 (VN (AG))

Inc. VAT

£535.24

Vinous - Antonio Galloni (96)

The 2014 Haut-Bailly has turned out beautifully. Dark, sumptuous and expressive, the 2014 exudes depth and finesse. Ample and resonant on the palate, with striking depth, the 2014 possesses exceptional balance and class. Hints of smoke, tobacco and licorice infuse the deep, creamy finish.

More Info

Bordeaux
7
98 (JS)

Inc. VAT

£1,226.47

James Suckling (98)

This is an incredible young red with precision and focus that is second to almost none. Full body with a ultra-fine tannin drive that is seamless as it is endless. It ends with such power. Try in 2024 but already impressive to taste.

More Info

Bordeaux
1
98 (JS)

Inc. VAT

£613.24

James Suckling (98)

This is an incredible young red with precision and focus that is second to almost none. Full body with a ultra-fine tannin drive that is seamless as it is endless. It ends with such power. Try in 2024 but already impressive to taste.

More Info

Bordeaux
1
98 (JS)

Inc. VAT

£2,390.47

James Suckling (98)

Wonderful aromas of tobacco, sweet fruit and licorice follow through to a full body with ultra-fine tannins that caress every inch of your palate. Love the length and subtlety to this young wine. Gorgeous. Drink after 2024.

More Info

Bordeaux
3
96 (WE)

Inc. VAT

£1,018.87

Wine Enthusiast (96)

Bold and dense, this wine is packed with tannins, ripe berry flavors and intense black fruit notes. Impressive, it is showing richness now and a fine future. Rich tannins and a firm dry core will allow the wine to age well.

More Info

Bordeaux
2
96 (WE)

Inc. VAT

£496.84

Wine Enthusiast (96)

Bold and dense, this wine is packed with tannins, ripe berry flavors and intense black fruit notes. Impressive, it is showing richness now and a fine future. Rich tannins and a firm dry core will allow the wine to age well.

More Info

Bordeaux
1
99 (JS)

Inc. VAT

£1,367.47

James Suckling (99)

Complex and expressive nose, offering red and dark fruit, spices and pepper with wood and mushroom undertones. Fresh mussel shell and a hint of ink, too. Full-bodied with a fine texture and great balance between the acidity and the controlled, tannic structure. Very long finish. Goes on and on. Tiny production, 21 hectoliters per hectare. Try after 2025.

More Info

Bordeaux
4
99 (JS)

Inc. VAT

£730.84

James Suckling (99)

Complex and expressive nose, offering red and dark fruit, spices and pepper with wood and mushroom undertones. Fresh mussel shell and a hint of ink, too. Full-bodied with a fine texture and great balance between the acidity and the controlled, tannic structure. Very long finish. Goes on and on. Tiny production, 21 hectoliters per hectare. Try after 2025.

More Info

Bordeaux
1
99 (JS)

Inc. VAT

£650.44

James Suckling (99)

Complex and expressive nose, offering red and dark fruit, spices and pepper with wood and mushroom undertones. Fresh mussel shell and a hint of ink, too. Full-bodied with a fine texture and great balance between the acidity and the controlled, tannic structure. Very long finish. Goes on and on. Tiny production, 21 hectoliters per hectare. Try after 2025.

More Info

Bordeaux
2
99 (JS)

Inc. VAT

£1,382.47

James Suckling (99)

Extremely aromatic, with incredible wet-earth, bark, stone and graphite notes on the nose, then changing to violets, blackberries and blackcurrants. Full-bodied, yet so linear and fine, with titanium tannins that go on so long. Builds and builds then just rolls around the palate through the endless finish. Real Bordeaux here. 56% cabernet sauvignon, 36% merlot, 4% cabernet franc, and 4% petit verdot. Exceptional. Better after 2029.

More Info

Bordeaux
1
99 (JS)

Inc. VAT

£831.64

James Suckling (99)

Extremely aromatic, with incredible wet-earth, bark, stone and graphite notes on the nose, then changing to violets, blackberries and blackcurrants. Full-bodied, yet so linear and fine, with titanium tannins that go on so long. Builds and builds then just rolls around the palate through the endless finish. Real Bordeaux here. 56% cabernet sauvignon, 36% merlot, 4% cabernet franc, and 4% petit verdot. Exceptional. Better after 2029.

More Info

Bordeaux
1
99 (JS)

Inc. VAT

£1,205.47

James Suckling (99)

Extremely aromatic, with incredible wet-earth, bark, stone and graphite notes on the nose, then changing to violets, blackberries and blackcurrants. Full-bodied, yet so linear and fine, with titanium tannins that go on so long. Builds and builds then just rolls around the palate through the endless finish. Real Bordeaux here. 56% cabernet sauvignon, 36% merlot, 4% cabernet franc, and 4% petit verdot. Exceptional. Better after 2029.

More Info

Bordeaux
1
99 (JS)

Inc. VAT

£534.64

James Suckling (99)

Extremely aromatic, with incredible wet-earth, bark, stone and graphite notes on the nose, then changing to violets, blackberries and blackcurrants. Full-bodied, yet so linear and fine, with titanium tannins that go on so long. Builds and builds then just rolls around the palate through the endless finish. Real Bordeaux here. 56% cabernet sauvignon, 36% merlot, 4% cabernet franc, and 4% petit verdot. Exceptional. Better after 2029.

More Info

Bordeaux
1
99-100 (JS)

Inc. VAT

£1,464.07

James Suckling (99-100)

This has incredible power and drive with blackberry, black olive and graphite. It's full-bodied, yet dynamic and agile, with so much polished and muscular tannin. Yet, it remains in harmony and balance. So much character. The head of the chateau calls it diabolical beauty. 25% less production than the 2019. 52% cabernet sauvignon, 42% merlot, 3% cabernet franc and 3% petit verdot.

More Info

Bordeaux
1
99-100 (JS)

Inc. VAT

£403.22

James Suckling (99-100)

This has incredible power and drive with blackberry, black olive and graphite. It's full-bodied, yet dynamic and agile, with so much polished and muscular tannin. Yet, it remains in harmony and balance. So much character. The head of the chateau calls it diabolical beauty. 25% less production than the 2019. 52% cabernet sauvignon, 42% merlot, 3% cabernet franc and 3% petit verdot.

More Info

Bordeaux
1
99-100 (JS)

Inc. VAT

£708.04

James Suckling (99-100)

This has incredible power and drive with blackberry, black olive and graphite. It's full-bodied, yet dynamic and agile, with so much polished and muscular tannin. Yet, it remains in harmony and balance. So much character. The head of the chateau calls it diabolical beauty. 25% less production than the 2019. 52% cabernet sauvignon, 42% merlot, 3% cabernet franc and 3% petit verdot.

More Info

Bordeaux
5
90 (WS)

Inc. VAT

£520.87

Wine Spectator (90)

Very polished, with an alluring incense and licorice edge to the core of supple black cherry, anise and plum sauce flavors. Suave black tea and tar hints chime on the finish, but this stays open-knit and rounded. Drink now through 2018. 4,165 cases made. -JM

More Info

Bordeaux
1
91 (WA)

Inc. VAT

£578.47

Wine Advocate (91)

The 2010 La Parde de Haut-Bailly is a blend of 40% Cabernet Sauvignon, 40% Merlot and 20% Cabernet Franc. I prefer the nose on the 2010 compared to the 2005 since it conveys more detail and precision: blackberry, raspberry, cedar with just a touch of fresh fig lending more personality than the 2005. The palate is medium-bodied with a grainy textured entry. There is a strong graphite element to this La Parde de Haut-Bailly, the acidity well judged with a gentle grip in the mouth, mainly black fruit with an intense finish. I admire the persistence of this Deuxième Vin and the unbridled freshness. Given the price, I bet this is one of the killer purchases if you can find some. Tasted March 2017.

More Info

Bordeaux
1
88-90 (VN (AG))

Inc. VAT

£405.67

Vinous - Antonio Galloni (88-90)

Haut-Bailly's 2013 La Parde Haut-Bailly impresses for its silky tannins and feminine, gracious personality. Raspberries, crushed flowers and sweet spices are some of the many notes that flesh out in an inviting, fruit-driven red that will drink well right out of the gate. The blend is 52% Cabernet Sauvignon, 46% Merlot and 2% Cabernet Franc.

More Info

Bordeaux
1
88-90 (VN (AG))

Inc. VAT

£199.24

Vinous - Antonio Galloni (88-90)

Haut-Bailly's 2013 La Parde Haut-Bailly impresses for its silky tannins and feminine, gracious personality. Raspberries, crushed flowers and sweet spices are some of the many notes that flesh out in an inviting, fruit-driven red that will drink well right out of the gate. The blend is 52% Cabernet Sauvignon, 46% Merlot and 2% Cabernet Franc.

More Info
Product Name
Region
Qty
Score
Price

Bordeaux
1
93.0

In Bond

£887.00

Bordeaux
1
96 (WA)

In Bond

£950.00

Wine Advocate (96)

A candidate for the -wine of the vintage,- the 2008 Haut-Bailly possesses incredible complexity. Tell-tale notes of lead pencil shavings, charcoal, damp earth, black cherries and black currants intermixed with a hint of subtle barbecue smoke are present in this classic, quintessential Graves. Medium-bodied with an emerging, precocious complexity, it is a super-pure, beautifully textured, long wine that can be drunk now or cellared for 20-25 years. Bravo!

More Info

Bordeaux
1
96 (WA)

In Bond

£532.00

Wine Advocate (96)

A candidate for the -wine of the vintage,- the 2008 Haut-Bailly possesses incredible complexity. Tell-tale notes of lead pencil shavings, charcoal, damp earth, black cherries and black currants intermixed with a hint of subtle barbecue smoke are present in this classic, quintessential Graves. Medium-bodied with an emerging, precocious complexity, it is a super-pure, beautifully textured, long wine that can be drunk now or cellared for 20-25 years. Bravo!

More Info

Bordeaux
4
98.0

In Bond

£1,985.00

Bordeaux
1
98.0

In Bond

£2,157.00

Bordeaux
1
100 (DC)

In Bond

£1,550.00

Decanter (100)

As ever when tasting the two together, the striking thing is the difference in character rather than quality between 2009 and 2010. This is tighter, more structured in its concentration, more broad shouldered, but still intensely impressive and full of pleasure. Neither are ready to go yet, but this feels like it will last longer, and feels extremely Haut-Bailly in spirit, with an elegant but complex personality, and a grip that doesn't make a big deal of its power but refuses to give up. Blackberry, bilberry, black chocolate and pencil. Harvest September 22 to October 14.

More Info

Bordeaux
2
100 (DC)

In Bond

£960.00

Decanter (100)

As ever when tasting the two together, the striking thing is the difference in character rather than quality between 2009 and 2010. This is tighter, more structured in its concentration, more broad shouldered, but still intensely impressive and full of pleasure. Neither are ready to go yet, but this feels like it will last longer, and feels extremely Haut-Bailly in spirit, with an elegant but complex personality, and a grip that doesn't make a big deal of its power but refuses to give up. Blackberry, bilberry, black chocolate and pencil. Harvest September 22 to October 14.

More Info

Bordeaux
1
94+ (WA)

In Bond

£672.00

Wine Advocate (94+)

The saturated ruby/purple-hued 2011 Haut-Bailly exhibits a glorious, subtle, noble set of aromatics consisting of red and black currants, sweet cherries, graphite, truffles and a faint hint of wood spice. The wine hits the palate with the profound elegance and purity that have become so much a characteristic under Wilmers and Sanders. Still youthful, with good acidity and freshness, this brilliant, medium-bodied 2011 needs another 4-5 years of bottle age, and should evolve effortlessly for 20-25 years.

More Info

Bordeaux
1
96 (VN (AG))

In Bond

£472.00

Vinous - Antonio Galloni (96)

The 2012 Haut Bailly is quite fragrant and inviting. Dark raspberries, mint, crushed flowers, spices and rose petals all lift from the glass in this feminine, gracious Haut-Bailly that offers considerable near and medium-term appeal. All the elements fall into place in an effortless, stunningly beautiful wine endowed with personality and class. One of the wines of the vintage, the Haut Bailly will drink well for two decades-plus. This is a superb showing from proprietor Bob Wilmers and his team headed by Véronique Sanders. The decision to lower temperatures in fermentation and go for a soft, gentle extraction, along with strict selection has paid off big time.

More Info

Bordeaux
1
96 (VN (AG))

In Bond

£823.00

Vinous - Antonio Galloni (96)

The 2014 Haut-Bailly has turned out beautifully. Dark, sumptuous and expressive, the 2014 exudes depth and finesse. Ample and resonant on the palate, with striking depth, the 2014 possesses exceptional balance and class. Hints of smoke, tobacco and licorice infuse the deep, creamy finish.

More Info

Bordeaux
1
96 (VN (AG))

In Bond

£430.00

Vinous - Antonio Galloni (96)

The 2014 Haut-Bailly has turned out beautifully. Dark, sumptuous and expressive, the 2014 exudes depth and finesse. Ample and resonant on the palate, with striking depth, the 2014 possesses exceptional balance and class. Hints of smoke, tobacco and licorice infuse the deep, creamy finish.

More Info

Bordeaux
7
98 (JS)

In Bond

£990.00

James Suckling (98)

This is an incredible young red with precision and focus that is second to almost none. Full body with a ultra-fine tannin drive that is seamless as it is endless. It ends with such power. Try in 2024 but already impressive to taste.

More Info

Bordeaux
1
98 (JS)

In Bond

£495.00

James Suckling (98)

This is an incredible young red with precision and focus that is second to almost none. Full body with a ultra-fine tannin drive that is seamless as it is endless. It ends with such power. Try in 2024 but already impressive to taste.

More Info

Bordeaux
1
98 (JS)

In Bond

£1,960.00

James Suckling (98)

Wonderful aromas of tobacco, sweet fruit and licorice follow through to a full body with ultra-fine tannins that caress every inch of your palate. Love the length and subtlety to this young wine. Gorgeous. Drink after 2024.

More Info

Bordeaux
3
96 (WE)

In Bond

£817.00

Wine Enthusiast (96)

Bold and dense, this wine is packed with tannins, ripe berry flavors and intense black fruit notes. Impressive, it is showing richness now and a fine future. Rich tannins and a firm dry core will allow the wine to age well.

More Info

Bordeaux
2
96 (WE)

In Bond

£398.00

Wine Enthusiast (96)

Bold and dense, this wine is packed with tannins, ripe berry flavors and intense black fruit notes. Impressive, it is showing richness now and a fine future. Rich tannins and a firm dry core will allow the wine to age well.

More Info

Bordeaux
1
99 (JS)

In Bond

£1,107.50

James Suckling (99)

Complex and expressive nose, offering red and dark fruit, spices and pepper with wood and mushroom undertones. Fresh mussel shell and a hint of ink, too. Full-bodied with a fine texture and great balance between the acidity and the controlled, tannic structure. Very long finish. Goes on and on. Tiny production, 21 hectoliters per hectare. Try after 2025.

More Info

Bordeaux
4
99 (JS)

In Bond

£593.00

James Suckling (99)

Complex and expressive nose, offering red and dark fruit, spices and pepper with wood and mushroom undertones. Fresh mussel shell and a hint of ink, too. Full-bodied with a fine texture and great balance between the acidity and the controlled, tannic structure. Very long finish. Goes on and on. Tiny production, 21 hectoliters per hectare. Try after 2025.

More Info

Bordeaux
1
99 (JS)

In Bond

£526.00

James Suckling (99)

Complex and expressive nose, offering red and dark fruit, spices and pepper with wood and mushroom undertones. Fresh mussel shell and a hint of ink, too. Full-bodied with a fine texture and great balance between the acidity and the controlled, tannic structure. Very long finish. Goes on and on. Tiny production, 21 hectoliters per hectare. Try after 2025.

More Info

Bordeaux
2
99 (JS)

In Bond

£1,120.00

James Suckling (99)

Extremely aromatic, with incredible wet-earth, bark, stone and graphite notes on the nose, then changing to violets, blackberries and blackcurrants. Full-bodied, yet so linear and fine, with titanium tannins that go on so long. Builds and builds then just rolls around the palate through the endless finish. Real Bordeaux here. 56% cabernet sauvignon, 36% merlot, 4% cabernet franc, and 4% petit verdot. Exceptional. Better after 2029.

More Info

Bordeaux
1
99 (JS)

In Bond

£677.00

James Suckling (99)

Extremely aromatic, with incredible wet-earth, bark, stone and graphite notes on the nose, then changing to violets, blackberries and blackcurrants. Full-bodied, yet so linear and fine, with titanium tannins that go on so long. Builds and builds then just rolls around the palate through the endless finish. Real Bordeaux here. 56% cabernet sauvignon, 36% merlot, 4% cabernet franc, and 4% petit verdot. Exceptional. Better after 2029.

More Info

Bordeaux
1
99 (JS)

In Bond

£972.50

James Suckling (99)

Extremely aromatic, with incredible wet-earth, bark, stone and graphite notes on the nose, then changing to violets, blackberries and blackcurrants. Full-bodied, yet so linear and fine, with titanium tannins that go on so long. Builds and builds then just rolls around the palate through the endless finish. Real Bordeaux here. 56% cabernet sauvignon, 36% merlot, 4% cabernet franc, and 4% petit verdot. Exceptional. Better after 2029.

More Info

Bordeaux
1
99 (JS)

In Bond

£429.50

James Suckling (99)

Extremely aromatic, with incredible wet-earth, bark, stone and graphite notes on the nose, then changing to violets, blackberries and blackcurrants. Full-bodied, yet so linear and fine, with titanium tannins that go on so long. Builds and builds then just rolls around the palate through the endless finish. Real Bordeaux here. 56% cabernet sauvignon, 36% merlot, 4% cabernet franc, and 4% petit verdot. Exceptional. Better after 2029.

More Info

Bordeaux
1
99-100 (JS)

In Bond

£1,188.00

James Suckling (99-100)

This has incredible power and drive with blackberry, black olive and graphite. It's full-bodied, yet dynamic and agile, with so much polished and muscular tannin. Yet, it remains in harmony and balance. So much character. The head of the chateau calls it diabolical beauty. 25% less production than the 2019. 52% cabernet sauvignon, 42% merlot, 3% cabernet franc and 3% petit verdot.

More Info

Bordeaux
1
99-100 (JS)

In Bond

£328.00

James Suckling (99-100)

This has incredible power and drive with blackberry, black olive and graphite. It's full-bodied, yet dynamic and agile, with so much polished and muscular tannin. Yet, it remains in harmony and balance. So much character. The head of the chateau calls it diabolical beauty. 25% less production than the 2019. 52% cabernet sauvignon, 42% merlot, 3% cabernet franc and 3% petit verdot.

More Info

Bordeaux
1
99-100 (JS)

In Bond

£574.00

James Suckling (99-100)

This has incredible power and drive with blackberry, black olive and graphite. It's full-bodied, yet dynamic and agile, with so much polished and muscular tannin. Yet, it remains in harmony and balance. So much character. The head of the chateau calls it diabolical beauty. 25% less production than the 2019. 52% cabernet sauvignon, 42% merlot, 3% cabernet franc and 3% petit verdot.

More Info

Bordeaux
5
90 (WS)

In Bond

£402.00

Wine Spectator (90)

Very polished, with an alluring incense and licorice edge to the core of supple black cherry, anise and plum sauce flavors. Suave black tea and tar hints chime on the finish, but this stays open-knit and rounded. Drink now through 2018. 4,165 cases made. -JM

More Info

Bordeaux
1
91 (WA)

In Bond

£450.00

Wine Advocate (91)

The 2010 La Parde de Haut-Bailly is a blend of 40% Cabernet Sauvignon, 40% Merlot and 20% Cabernet Franc. I prefer the nose on the 2010 compared to the 2005 since it conveys more detail and precision: blackberry, raspberry, cedar with just a touch of fresh fig lending more personality than the 2005. The palate is medium-bodied with a grainy textured entry. There is a strong graphite element to this La Parde de Haut-Bailly, the acidity well judged with a gentle grip in the mouth, mainly black fruit with an intense finish. I admire the persistence of this Deuxième Vin and the unbridled freshness. Given the price, I bet this is one of the killer purchases if you can find some. Tasted March 2017.

More Info

Bordeaux
1
88-90 (VN (AG))

In Bond

£306.00

Vinous - Antonio Galloni (88-90)

Haut-Bailly's 2013 La Parde Haut-Bailly impresses for its silky tannins and feminine, gracious personality. Raspberries, crushed flowers and sweet spices are some of the many notes that flesh out in an inviting, fruit-driven red that will drink well right out of the gate. The blend is 52% Cabernet Sauvignon, 46% Merlot and 2% Cabernet Franc.

More Info

Bordeaux
1
88-90 (VN (AG))

In Bond

£150.00

Vinous - Antonio Galloni (88-90)

Haut-Bailly's 2013 La Parde Haut-Bailly impresses for its silky tannins and feminine, gracious personality. Raspberries, crushed flowers and sweet spices are some of the many notes that flesh out in an inviting, fruit-driven red that will drink well right out of the gate. The blend is 52% Cabernet Sauvignon, 46% Merlot and 2% Cabernet Franc.

More Info