Klein Constantia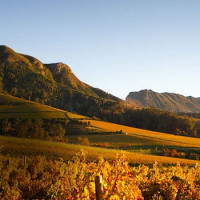 About Klein Constantia
Dating back to 1685, Klein Constantia is a profoundly special estate of breath-taking beauty. Arguably the single most beautiful winery in the world, in fact, it has been one of the mightiest names in South African wine for generations.
The crowning glory of the estate, which also crafts some impeccable dry wines, is without question the legendary Vin de Constance – preserve of Kings and artists from Napoléon Bonaparte to Charles Dickens and Jane Austen. Seared into the collective consciousness of wine lovers for hundreds of years, we came perilously close to losing this immense wine altogether due to the bane of almost every vineyard, Phylloxera.
Nestled amongst ancient trees on the foothills of the Constantiaberg, this imperious producer was not spared the onslaught of the root-devouring lice. With its stunning views of False Bay, the cooling sea breezes simply set an idyllic location for what would be so disastrous an infestation that the varietal from which Vin de Constance is made, Muscat, disappeared from their vineyards entirely.
Hope was kindled in 1982 when the Jooste family, current owners, planted the first Muscat vines on this site since their destruction. 1986 saw the first "new" vintage of South Africa's greatest sweet wine, and the cuvée has reaffirmed itself as one of the greatest fine wines in the world over the past decades since its resurrection.
Collectors will be intimately familiar with both fortified sweet wines, and the great botrytis-laden wines of Sauternes and Tokaji. Vin de Constance is a late harvest wine. The grapes from which it is made are left on the vine for as long as possible to raisin and achieve very high levels of sugar on their own. A precarious balancing act is performed each and every vintage by the incredibly talented and diligent team at Klein Constantia, led by Matthew Day, to pick at just the right time.