Launay-Horiot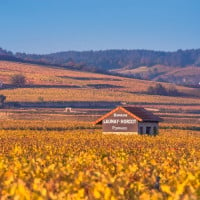 Domaine Launay Horiot is a rising star that has now 'risen' and is performing at a seriously high level. This domaine has achieved excellent scores in 2019 from Burgundy expert Jasper Morris MW, and Neal Martin once compared this wine to Armand Rousseau!
"There was occasionally a clarity that reminded me of Armand Rousseau" Neal Martin on Domaine Launay Horiot
Owned by ex-Air Force pilot Xavier Horiot, this family-run domaine has been operating in Pommard since the 18th century. Though relegated to obscurity for a generation, it has been revived by the current owner and his wine, and presently there are few producers in the region more modern and compelling than Launay-Horiot. With vines in the best crus of the Côte de Beaune as well as some limited Grands Crus from the Nuits, this is a sterling range of wines from a producer that rapidly on the ascent.
Prices:
Year
Wine
Region
Format
Qty
Score
Price
Wishlist

Launay Horiot Latricieres-Chambertin Grand Cru 2020 (6x75cl)

2020
Burgundy
6x75cl
-
92-95 (JMO)

Read Review/Description

£995 - £1,194
Year
Wine
Region
Format
Qty
Score
Price
Wishlist

Launay Horiot Latricieres-Chambertin Grand Cru 2020 (6x75cl)

2020
Burgundy
6x75cl
-
92-95 (JMO)

Read Review/Description

£995 - £1,194