Le Pin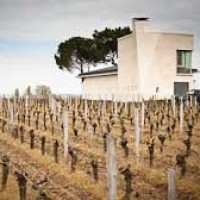 About Le Pin
Le Pin is a tiny 2.7-hectare property in the Pomerol district of Bordeaux. A winery came into existence only in 1979, it was established by the Thienpont family (owners of nearby Vieux Château Certan) and quickly rocketed to superstardom to vie for the title of the most expensive wine in the world. Le Pin is named after two pine trees at the vineyard. There is no true château on the property, though a new winery was opened in 2011, replacing an old farmhouse basement.
Château Le Pin is one of the legends of Pomerol, rivalled only by Château Pétrus. Only around 7,000 bottles of Le Pin are produced even in the best years. Combined with the sheer pedigree of Le Pin, prices have reached eye-watering levels but even that has barely put any dent in the demand for the wines of what Parker calls "one of Bordeaux's original garage operations".
Viniculture
As one of the rarest and most expensive wines in the world, the estate only produces 600-700 cases per year. Known for producing wines of extreme concentration, Le Pin wine is made from 100% Merlot and they are sourced from the vineyard located a stone throw away from Pétrus.