Lucien Le Moine
About Lucien Le Moine
Founded in 1999 by Mounir and Rotem Saouma, Lucien Le Moine is an expression of the Burgundian drive to lovingly craft only the very best wines from the very best terroirs, regardless of any external factors. These are wines of truly relentless excellence.
The concerted aim of this house is to produce no more than 100 barrels of 1er and Grand Cru wine each vintage, varying from year to year as Mounir samples each vineyard before deciding which meet his lofty standards. Often only securing a single barrel per vineyard, their 100 barrel release in 2017, for example, covered 68 different wines.
The Winemaking
Lucien Le Moine has no running contracts with growers (although they will often source grapes repeatedly from the best), and they have no prerequisites with regards to how the vines were managed. Fascinatingly, this producer is not a winemaker, as such, as they purchase wines after fermentation. Instead, the art for which Mounir and Rotem Saouma have become so revered is the élevage - the process of ageing, filtration, racking etc. in their facility in Beaune.
Given their focus on post-fermentation processes, they work very closely with one specific barrel supplier, who sources the very finest wood from the great forests of France and wider Europe. Such is their care and determination, that each individual barrel is composed and toasted slightly differently to match and season each specific wine - attention to detail and artisanal craft reaches its apogee at Lucien Le Moine.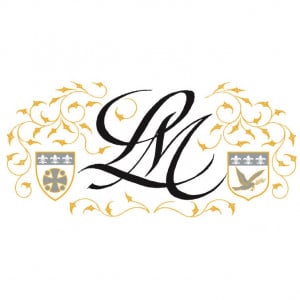 Prices:
Product Name
Region
Qty
Score
Price
Burgundy
2
91-94 (BH)

Inc. VAT

£1,234.07

Burghound (91-94)

A notably fresher nose offers up notes of various red berries along with a plentitude of floral nuances. There is also better energy on the palate of the medium-bodied flavors that exude evident minerality on the saline and lingering if again mildly rustic finish. With that said, this is much better-balanced.

More Info

Burgundy
1
88-91 (BH)

Inc. VAT

£1,760.87

Burghound (88-91)

A somber nose half-heartedly offers up notes of forest floor, earth and leather on the essence of red berry fruit-scented aromas. There is better volume and muscle to the bigger and richer if decidedly grippy and somewhat short finish. This too may lengthen out but today it seems a bit clipped and compact.

More Info

Burgundy
1
-

Inc. VAT

£1,968.47
Burgundy
1
-

Inc. VAT

£2,107.67
Burgundy
1
-

Inc. VAT

£1,054.07
Burgundy
1
-

Inc. VAT

£1,054.07
Burgundy
1
93-96 (VN (ST))

Inc. VAT

£2,666.87

Vinous - Stephen Tanzer (93-96)

(from a colder site on the Pernand side of the hill; this fruit is ripe at 13% potential alcohol, while the Corton Blanc generally needs to reach 14%, notes Saouma): Pale green-yellow. Pure, high-pitched, estery aromas of lime leaf, lemon and mint oil, plus a whiff of orange skin; downright steely today. Extremely tight but impressively deep, with outstanding calcaire energy and cut currently hiding the wine's body. Like a wine from the shadows: there's little sign of sunshine here but this is an extraordinary example of the green side of Corton-Charlemagne. I'd like to see this again in 15 years.

More Info

Burgundy
1
94-96 (VN)

Inc. VAT

£2,666.87

Vinous (94-96)

The 2010 Echézeaux opens with a mysterious, seductive bouquet. The wine is much more focused and linear on the palate, where the early appeal of the aromatics gives way to an energetic expression of fruit. A mineral-drenched finish coats the palate with bright saline notes. Today the 2010 is very, very young and the slow pace of the malo seems to come through in the wine's raw power and brawn. This is an immensely promising wine, but it needs to move through its infancy first.

More Info

Burgundy
2
-

Inc. VAT

£1,898.87
Burgundy
3
91-93 (BH)

Inc. VAT

£820.07

Burghound (91-93)

A ripe yet cool nose reflects notes of black raspberry, poached plum and a lovely violet top note. There is very good volume to the caressing yet muscular medium-bodied flavors that deliver fine length and even better depth. This should be excellent in time.

More Info

Burgundy
1
92-94 (BH)

Inc. VAT

£916.07

Burghound (92-94)

A top note of menthol is present on the earthy and floral aromas of red currant, dark pinot and leather. The slightly finer and more voluminous flavors don't offer the same minerality though there is notably better depth on the compact, serious and built-to-age finish. This classy and suave effort is extremely promising if you're prepared to wait.

More Info

Rhone
1
94-97 (VN)

Inc. VAT

£814.07

Vinous - Josh Raynolds (94-97)

Deep shimmering magenta. Intensely perfumed, sharply delineated raspberry and boysenberry liqueur aromas are complicated by suggestions of candied flowers and exotic spices, and a subtle touch of earthiness emerges as the wine opens up. Palate-staining red and blue fruit, spicecake and lavender pastille flavors deepen steadily through the midpalate. Blends power and delicacy with a sure hand and finishes extremely long and spicy, with repeating red berry and floral character and fine-grained, harmonious tannins that come in late.

More Info
Product Name
Region
Qty
Score
Price
Burgundy
2
91-94 (BH)

In Bond

£1,015.00

Burghound (91-94)

A notably fresher nose offers up notes of various red berries along with a plentitude of floral nuances. There is also better energy on the palate of the medium-bodied flavors that exude evident minerality on the saline and lingering if again mildly rustic finish. With that said, this is much better-balanced.

More Info

Burgundy
1
88-91 (BH)

In Bond

£1,454.00

Burghound (88-91)

A somber nose half-heartedly offers up notes of forest floor, earth and leather on the essence of red berry fruit-scented aromas. There is better volume and muscle to the bigger and richer if decidedly grippy and somewhat short finish. This too may lengthen out but today it seems a bit clipped and compact.

More Info

Burgundy
1
-

In Bond

£1,627.00
Burgundy
1
-

In Bond

£1,743.00
Burgundy
1
-

In Bond

£865.00
Burgundy
1
-

In Bond

£865.00
Burgundy
1
93-96 (VN (ST))

In Bond

£2,209.00

Vinous - Stephen Tanzer (93-96)

(from a colder site on the Pernand side of the hill; this fruit is ripe at 13% potential alcohol, while the Corton Blanc generally needs to reach 14%, notes Saouma): Pale green-yellow. Pure, high-pitched, estery aromas of lime leaf, lemon and mint oil, plus a whiff of orange skin; downright steely today. Extremely tight but impressively deep, with outstanding calcaire energy and cut currently hiding the wine's body. Like a wine from the shadows: there's little sign of sunshine here but this is an extraordinary example of the green side of Corton-Charlemagne. I'd like to see this again in 15 years.

More Info

Burgundy
1
94-96 (VN)

In Bond

£2,209.00

Vinous (94-96)

The 2010 Echézeaux opens with a mysterious, seductive bouquet. The wine is much more focused and linear on the palate, where the early appeal of the aromatics gives way to an energetic expression of fruit. A mineral-drenched finish coats the palate with bright saline notes. Today the 2010 is very, very young and the slow pace of the malo seems to come through in the wine's raw power and brawn. This is an immensely promising wine, but it needs to move through its infancy first.

More Info

Burgundy
2
-

In Bond

£1,569.00
Burgundy
3
91-93 (BH)

In Bond

£670.00

Burghound (91-93)

A ripe yet cool nose reflects notes of black raspberry, poached plum and a lovely violet top note. There is very good volume to the caressing yet muscular medium-bodied flavors that deliver fine length and even better depth. This should be excellent in time.

More Info

Burgundy
1
92-94 (BH)

In Bond

£750.00

Burghound (92-94)

A top note of menthol is present on the earthy and floral aromas of red currant, dark pinot and leather. The slightly finer and more voluminous flavors don't offer the same minerality though there is notably better depth on the compact, serious and built-to-age finish. This classy and suave effort is extremely promising if you're prepared to wait.

More Info

Rhone
1
94-97 (VN)

In Bond

£665.00

Vinous - Josh Raynolds (94-97)

Deep shimmering magenta. Intensely perfumed, sharply delineated raspberry and boysenberry liqueur aromas are complicated by suggestions of candied flowers and exotic spices, and a subtle touch of earthiness emerges as the wine opens up. Palate-staining red and blue fruit, spicecake and lavender pastille flavors deepen steadily through the midpalate. Blends power and delicacy with a sure hand and finishes extremely long and spicy, with repeating red berry and floral character and fine-grained, harmonious tannins that come in late.

More Info