Château Malartic-Lagraviere
Château Malartic-Lagravière
Purchased by the Bonnie family in 1997, the Parisian-native couple of Jean-Jacques and Sévérine have transformed Château Malartic-Lagravière from an underperforming yet beautiful estate into one of the most admired properties in its appellation.
Of course much older than this, Château Malartic-Lagravière dates back to the 17th century. Whilst the property is somewhat removed from the mighty Garonne, collectors will be intimately familiar with the boat pictured on the wine's label, a motif abundant around the property itself also. This is in fact reference to its previous owner, the Count Hippolyte Maurès de Malartic, a naval captain and governor of Mauritius.
A great strength of Pessac-Léognan in general is its incredibly varied terroir contained within small areas, meaning numerous Châteaux possess a patchwork of soils and miniscule microclimates which the very best winemakers are able to exploit to stunning success. Composed predominantly of gravel soils, up to eight meters deep in places, there is a consistent bed of limestone with veins of rich clay dotted about the property.
Since 1998, Château Malartic-Lagravière has employed the services of the world's most famous super-consultant in Michel Rolland, who has placed a particular emphasis on the estate's white wine. Having had something of a tumultuous history as a cuvée being 100% Sauvignon Blanc at one point and 100% Sémillon at another before the Bonnies arrived, it has finally settled on a beautiful blend roughly along the lines of how the vines are planted.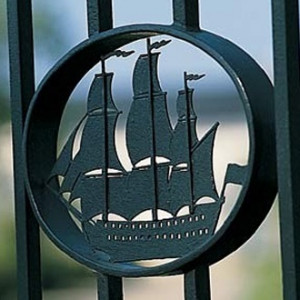 Name
Price Low
Price High
Year (Old)
Year (New)
Prices:
Product Name
Region
Qty
Score
Price

Bordeaux
10
-

Inc. VAT

£284.69

Bordeaux
10
-

Inc. VAT

£284.69

Bordeaux
10
-

Inc. VAT

£284.69

Bordeaux
15
87 (VN (NM))

Inc. VAT

£255.89

Vinous - Neal Martin (87)

The 2017 La Réserve de Malartic has a simple but not unattractive nose with brambly red berry fruit mixed with brown spices, hoisin and sandalwood. The palate is medium-bodied with slightly rustic tannins, although the middle and finish has sufficient earthy red fruit to keep everything balanced. My only quibble: it cuts away too swiftly on the finish.

More Info

Bordeaux
2
92 (WS)

Inc. VAT

£164.40

Wine Spectator (92)

Really well-done. Best I have had from here. Extremely refined and well-crafted, with delicate spice, fresh meat and berry character. Full-bodied, with super-well-integrated tannins. Best after 2010. 5,040 cases made. -JS

More Info

Bordeaux
1
95 (WA)

Inc. VAT

£700.84

Wine Advocate (95)

Gorgeously pure blueberry and blackberry fruit along with some notes of cassis, charcoal and licorice jump from the glass of this inky purple wine. An absolutely fabulous success for Malartic Lagravière, this full-bodied wine has sweet tannin, and is complex and long. Drink it over the next 25 years. Bravo!

More Info

Bordeaux
1
94 (WE)

Inc. VAT

£818.47

Wine Enthusiast (94)

93-95 Barrel sample. Ripe fruit, but with great packed spicy wood, sweet tannins and black currant fruit flavors.

More Info

Bordeaux
3
90-93 (WA)

Inc. VAT

£435.67

Wine Advocate (90-93)

Under the impressive Belgian ownership, this property has been on a hot streak for a number of years. The 2013's final blend of 56% Cabernet Sauvignon, 38% Merlot, 4% Cabernet Franc and 2% Petit Verdot came from only 35% of the harvest, which took place between September 28 and October 18. The wine exhibits a dark plum/ruby/purple color as well as notes of graphite, licorice, blueberries, black raspberries and a hint of barbecue smoke, and a medium-bodied, rich, concentrated mouthfeel and finish. There is no evidence of rot, astringent tannin or excessive acidity. It has turned out to be one of the more successful wines in this vintage. Enjoy it over the next 12-15 years.

More Info

Bordeaux
1
94+ (VN (AG))

Inc. VAT

£852.07

Vinous - Antonio Galloni (94+)

The 2014 Malartic-Lagravière is a gorgeous wine, but it is also flamboyant and exotic, especially in its flavor profile. Super-ripe red cherry and plum make a strong first impression. Sweet floral and spice notes, along with ripe, silky tannins, add to the wine's sensuality. A rich, powerful wine with soft contours and striking depth, the 2014 is a real beauty. It will be even more compelling once the new oak tannins soften a bit further. The blend is 52 % Cabernet Sauvignon, 40 % Merlot, 5 % Cabernet Franc and 3 % Petit Verdot. Tasted two times.

More Info

Bordeaux
1
96+ (VN (AG))

Inc. VAT

£680.47

Vinous - Antonio Galloni (96+)

The 2015 Malartic Lagravière is just as fabulous from bottle as it was from barrel. Rich, voluptuous and dramatic, it captures all of the natural intensity of the year. Black cherry, plum, mocha, chocolate, licorice and French oak build into a crescendo of stunning aromas, flavors and textures. This is in an especially dark, sumptuous style, but it all works beautifully. The 2015 was positively thrilling each of the three times I tasted it.

More Info

Bordeaux
1
96+ (VN (AG))

Inc. VAT

£408.04

Vinous - Antonio Galloni (96+)

The 2015 Malartic Lagravière is just as fabulous from bottle as it was from barrel. Rich, voluptuous and dramatic, it captures all of the natural intensity of the year. Black cherry, plum, mocha, chocolate, licorice and French oak build into a crescendo of stunning aromas, flavors and textures. This is in an especially dark, sumptuous style, but it all works beautifully. The 2015 was positively thrilling each of the three times I tasted it.

More Info

Bordeaux
5
96 (JS)

Inc. VAT

£609.67

James Suckling (96)

I love the deep and complex nose, in which the cassis and mint of cabernet sauvignon are beautifully married to the more generous blackberry of ripe merlot and the vanilla and toasty notes from the oak are marvelously integrated. On the palate it creeps up on you slowly; the first impression is ripe yet delicate, then the fine-grained tannins charge through and light up the sky. Very long finish. Drink or hold.

More Info

Bordeaux
2
96 (JS)

Inc. VAT

£675.67

James Suckling (96)

I love the deep and complex nose, in which the cassis and mint of cabernet sauvignon are beautifully married to the more generous blackberry of ripe merlot and the vanilla and toasty notes from the oak are marvelously integrated. On the palate it creeps up on you slowly; the first impression is ripe yet delicate, then the fine-grained tannins charge through and light up the sky. Very long finish. Drink or hold.

More Info

Bordeaux
66
96 (JS)

Inc. VAT

£394.84

James Suckling (96)

I love the deep and complex nose, in which the cassis and mint of cabernet sauvignon are beautifully married to the more generous blackberry of ripe merlot and the vanilla and toasty notes from the oak are marvelously integrated. On the palate it creeps up on you slowly; the first impression is ripe yet delicate, then the fine-grained tannins charge through and light up the sky. Very long finish. Drink or hold.

More Info

Bordeaux
1
94-95 (JS)

Inc. VAT

£691.27

James Suckling (94-95)

Sollid as a rock with so much zest of limes and lemons. Crush stones and limestone. Full-bodied, driven and bright.

More Info

Bordeaux
20
94-95 (JS)

Inc. VAT

£288.04

James Suckling (94-95)

Sollid as a rock with so much zest of limes and lemons. Crush stones and limestone. Full-bodied, driven and bright.

More Info

Bordeaux
1
95 (VN (AG))

Inc. VAT

£259.24

Vinous - Antonio Galloni (95)

The 2018 Malartic Lagravière is every bit as compelling as it was en primeur. Inky dark fruit, dried herbs, licorice, lavender and chocolate are all kicked up in this sumptuous Pessac-Léognan. Soft curves and silky tannins add to the wine's considerable appeal. The 2018 is undeniably flashy and alluring, I loved it.

More Info

Bordeaux
2
96 (JS)

Inc. VAT

£250.24

James Suckling (96)

Very complex aromas of dark berries, mushrooms, earth, flowers and incense. Crushed stone, too. Full-bodied with very fine, refined tannins that are caressing and beautiful. It's very, very long and persistent in the finish with subtle and complex flavors. This will deliver beauty with age. Drink after 2025.

More Info

Bordeaux
3
95 (VN (NM))

Inc. VAT

£109.45

Vinous - Neal Martin (95)

The 2020 Malartic-Lagravière, which represents just 40% of the total production, was cropped at 26hL/ha. It has a very delineated nose with intense blackberry, raspberry, sous-bois and incense aromas that just "sing" of Pessac-Léognan. The palate is medium-bodied, finely-knit tannins, fresh and vibrant with beguiling purity. Harmonious and silky smooth, it belies the depth and complexity of this marvelous Malartic. This is superb and it will mature beautifully in bottle.

More Info

Bordeaux
2
95 (VN (NM))

Inc. VAT

£253.84

Vinous - Neal Martin (95)

The 2020 Malartic-Lagravière, which represents just 40% of the total production, was cropped at 26hL/ha. It has a very delineated nose with intense blackberry, raspberry, sous-bois and incense aromas that just "sing" of Pessac-Léognan. The palate is medium-bodied, finely-knit tannins, fresh and vibrant with beguiling purity. Harmonious and silky smooth, it belies the depth and complexity of this marvelous Malartic. This is superb and it will mature beautifully in bottle.

More Info

Bordeaux
1
92 (VN (NM))

Inc. VAT

£488.98

Vinous - Neal Martin (92)

The 2008 Malartic-Lagravière Blanc, a blend of 85% Sauvignon Blanc and 15% Sémillon, has a lovely bouquet that expresses the joys of Sémillon: dried honey, honeysuckle; dandelions and melted wax billowing from the glass. The palate is well balanced with a fresh, vibrant entry. There is a compelling saline note threaded to this wine, a dash of spice (ginger and curry leaf) that leads to a persistent finish. This is an excellent white Pessac-Léognan. Tasted at the vertical tasting at Malartic-Lagravière.

More Info

Bordeaux
8
95-96 (JS)

Inc. VAT

£582.07

James Suckling (95-96)

A fresh white with sliced green apple, lemon rind and cream. Full body, bright acidity and a long and flavorful finish. Layered and very dense. Wonderful backbone.

More Info

Bordeaux
6
95 (WE)

Inc. VAT

£645.67

Wine Enthusiast (95)

This wine is intense and concentrated, ripe in generous tropical and citrus fruits. There is plenty of lemon as well as grapefruit in the tight, mineral texture. It is likely to age well, and should be best from 2020.

More Info

Bordeaux
1
95-96 (JS)

Inc. VAT

£379.24

James Suckling (95-96)

Lots of dried-apple and lime aromas and flavors with some green melon. It's full-bodied and creamy with a nice combination of fruit and intensity. Phenolic and structured.

More Info
Product Name
Region
Qty
Score
Price

Bordeaux
10
-

In Bond

£218.00

Bordeaux
10
-

In Bond

£218.00

Bordeaux
10
-

In Bond

£218.00

Bordeaux
15
87 (VN (NM))

In Bond

£194.00

Vinous - Neal Martin (87)

The 2017 La Réserve de Malartic has a simple but not unattractive nose with brambly red berry fruit mixed with brown spices, hoisin and sandalwood. The palate is medium-bodied with slightly rustic tannins, although the middle and finish has sufficient earthy red fruit to keep everything balanced. My only quibble: it cuts away too swiftly on the finish.

More Info

Bordeaux
2
92 (WS)

Inc. VAT

£164.40

Wine Spectator (92)

Really well-done. Best I have had from here. Extremely refined and well-crafted, with delicate spice, fresh meat and berry character. Full-bodied, with super-well-integrated tannins. Best after 2010. 5,040 cases made. -JS

More Info

Bordeaux
1
95 (WA)

In Bond

£568.00

Wine Advocate (95)

Gorgeously pure blueberry and blackberry fruit along with some notes of cassis, charcoal and licorice jump from the glass of this inky purple wine. An absolutely fabulous success for Malartic Lagravière, this full-bodied wine has sweet tannin, and is complex and long. Drink it over the next 25 years. Bravo!

More Info

Bordeaux
1
94 (WE)

In Bond

£650.00

Wine Enthusiast (94)

93-95 Barrel sample. Ripe fruit, but with great packed spicy wood, sweet tannins and black currant fruit flavors.

More Info

Bordeaux
3
90-93 (WA)

In Bond

£331.00

Wine Advocate (90-93)

Under the impressive Belgian ownership, this property has been on a hot streak for a number of years. The 2013's final blend of 56% Cabernet Sauvignon, 38% Merlot, 4% Cabernet Franc and 2% Petit Verdot came from only 35% of the harvest, which took place between September 28 and October 18. The wine exhibits a dark plum/ruby/purple color as well as notes of graphite, licorice, blueberries, black raspberries and a hint of barbecue smoke, and a medium-bodied, rich, concentrated mouthfeel and finish. There is no evidence of rot, astringent tannin or excessive acidity. It has turned out to be one of the more successful wines in this vintage. Enjoy it over the next 12-15 years.

More Info

Bordeaux
1
94+ (VN (AG))

In Bond

£678.00

Vinous - Antonio Galloni (94+)

The 2014 Malartic-Lagravière is a gorgeous wine, but it is also flamboyant and exotic, especially in its flavor profile. Super-ripe red cherry and plum make a strong first impression. Sweet floral and spice notes, along with ripe, silky tannins, add to the wine's sensuality. A rich, powerful wine with soft contours and striking depth, the 2014 is a real beauty. It will be even more compelling once the new oak tannins soften a bit further. The blend is 52 % Cabernet Sauvignon, 40 % Merlot, 5 % Cabernet Franc and 3 % Petit Verdot. Tasted two times.

More Info

Bordeaux
1
96+ (VN (AG))

In Bond

£535.00

Vinous - Antonio Galloni (96+)

The 2015 Malartic Lagravière is just as fabulous from bottle as it was from barrel. Rich, voluptuous and dramatic, it captures all of the natural intensity of the year. Black cherry, plum, mocha, chocolate, licorice and French oak build into a crescendo of stunning aromas, flavors and textures. This is in an especially dark, sumptuous style, but it all works beautifully. The 2015 was positively thrilling each of the three times I tasted it.

More Info

Bordeaux
1
96+ (VN (AG))

In Bond

£324.00

Vinous - Antonio Galloni (96+)

The 2015 Malartic Lagravière is just as fabulous from bottle as it was from barrel. Rich, voluptuous and dramatic, it captures all of the natural intensity of the year. Black cherry, plum, mocha, chocolate, licorice and French oak build into a crescendo of stunning aromas, flavors and textures. This is in an especially dark, sumptuous style, but it all works beautifully. The 2015 was positively thrilling each of the three times I tasted it.

More Info

Bordeaux
5
96 (JS)

In Bond

£476.00

James Suckling (96)

I love the deep and complex nose, in which the cassis and mint of cabernet sauvignon are beautifully married to the more generous blackberry of ripe merlot and the vanilla and toasty notes from the oak are marvelously integrated. On the palate it creeps up on you slowly; the first impression is ripe yet delicate, then the fine-grained tannins charge through and light up the sky. Very long finish. Drink or hold.

More Info

Bordeaux
2
96 (JS)

In Bond

£531.00

James Suckling (96)

I love the deep and complex nose, in which the cassis and mint of cabernet sauvignon are beautifully married to the more generous blackberry of ripe merlot and the vanilla and toasty notes from the oak are marvelously integrated. On the palate it creeps up on you slowly; the first impression is ripe yet delicate, then the fine-grained tannins charge through and light up the sky. Very long finish. Drink or hold.

More Info

Bordeaux
66
96 (JS)

In Bond

£313.00

James Suckling (96)

I love the deep and complex nose, in which the cassis and mint of cabernet sauvignon are beautifully married to the more generous blackberry of ripe merlot and the vanilla and toasty notes from the oak are marvelously integrated. On the palate it creeps up on you slowly; the first impression is ripe yet delicate, then the fine-grained tannins charge through and light up the sky. Very long finish. Drink or hold.

More Info

Bordeaux
1
94-95 (JS)

In Bond

£544.00

James Suckling (94-95)

Sollid as a rock with so much zest of limes and lemons. Crush stones and limestone. Full-bodied, driven and bright.

More Info

Bordeaux
20
94-95 (JS)

In Bond

£224.00

James Suckling (94-95)

Sollid as a rock with so much zest of limes and lemons. Crush stones and limestone. Full-bodied, driven and bright.

More Info

Bordeaux
1
95 (VN (AG))

In Bond

£200.00

Vinous - Antonio Galloni (95)

The 2018 Malartic Lagravière is every bit as compelling as it was en primeur. Inky dark fruit, dried herbs, licorice, lavender and chocolate are all kicked up in this sumptuous Pessac-Léognan. Soft curves and silky tannins add to the wine's considerable appeal. The 2018 is undeniably flashy and alluring, I loved it.

More Info

Bordeaux
2
96 (JS)

In Bond

£192.50

James Suckling (96)

Very complex aromas of dark berries, mushrooms, earth, flowers and incense. Crushed stone, too. Full-bodied with very fine, refined tannins that are caressing and beautiful. It's very, very long and persistent in the finish with subtle and complex flavors. This will deliver beauty with age. Drink after 2025.

More Info

Bordeaux
3
95 (VN (NM))

In Bond

£88.00

Vinous - Neal Martin (95)

The 2020 Malartic-Lagravière, which represents just 40% of the total production, was cropped at 26hL/ha. It has a very delineated nose with intense blackberry, raspberry, sous-bois and incense aromas that just "sing" of Pessac-Léognan. The palate is medium-bodied, finely-knit tannins, fresh and vibrant with beguiling purity. Harmonious and silky smooth, it belies the depth and complexity of this marvelous Malartic. This is superb and it will mature beautifully in bottle.

More Info

Bordeaux
2
95 (VN (NM))

In Bond

£195.50

Vinous - Neal Martin (95)

The 2020 Malartic-Lagravière, which represents just 40% of the total production, was cropped at 26hL/ha. It has a very delineated nose with intense blackberry, raspberry, sous-bois and incense aromas that just "sing" of Pessac-Léognan. The palate is medium-bodied, finely-knit tannins, fresh and vibrant with beguiling purity. Harmonious and silky smooth, it belies the depth and complexity of this marvelous Malartic. This is superb and it will mature beautifully in bottle.

More Info

Bordeaux
1
92 (VN (NM))

In Bond

£369.00

Vinous - Neal Martin (92)

The 2008 Malartic-Lagravière Blanc, a blend of 85% Sauvignon Blanc and 15% Sémillon, has a lovely bouquet that expresses the joys of Sémillon: dried honey, honeysuckle; dandelions and melted wax billowing from the glass. The palate is well balanced with a fresh, vibrant entry. There is a compelling saline note threaded to this wine, a dash of spice (ginger and curry leaf) that leads to a persistent finish. This is an excellent white Pessac-Léognan. Tasted at the vertical tasting at Malartic-Lagravière.

More Info

Bordeaux
8
95-96 (JS)

In Bond

£453.00

James Suckling (95-96)

A fresh white with sliced green apple, lemon rind and cream. Full body, bright acidity and a long and flavorful finish. Layered and very dense. Wonderful backbone.

More Info

Bordeaux
6
95 (WE)

In Bond

£506.00

Wine Enthusiast (95)

This wine is intense and concentrated, ripe in generous tropical and citrus fruits. There is plenty of lemon as well as grapefruit in the tight, mineral texture. It is likely to age well, and should be best from 2020.

More Info

Bordeaux
1
95-96 (JS)

In Bond

£300.00

James Suckling (95-96)

Lots of dried-apple and lime aromas and flavors with some green melon. It's full-bodied and creamy with a nice combination of fruit and intensity. Phenolic and structured.

More Info
Name
Price Low
Price High
Year (Old)
Year (New)