Passopisciaro
About Passopisciaro
Andrea Franchetti does not like to take the easy route when it comes to winemaking. Founding the Tuscan estate Tenuta di Trinoro from essentially nothing, the incredibly diligent and ambitious winemaker planted entirely new vineyards and built terraces amongst the rolling hills. Following a similar pattern of monumental hard work, Franchetti put as much effort into his remarkable estate high on the slopes of Mount Etna.
A project of total resurrection as opposed to starting from scratch, Tenuta di Passopisciaro resides in the ominous, and frankly precarious, shadow of the mighty Mount Etna volcano – and yet, it is this very situation which makes its wines all the more astounding. At the very top of the property, there is a large hump of black gravel where a lava spill courtesy of a large eruption in 1947 stopped flowing, just before engulfing the vines, terraces and winery. This is winemaking on the edge!
Passopisciaro's volcanic soils add a minerality which, combined with the high-altitude, imparts a distinctive personality and complexity to its wines. Franchetti's 2018 releases available today are a "revelation" in the words of Eric Guido (Vinous) and are without a doubt some of the best wines from Sicily. Monica Larner (Wine Advocate) believes that "no other vintner, not even his frenemy Marco De Grazia, can boast such a collection of wines".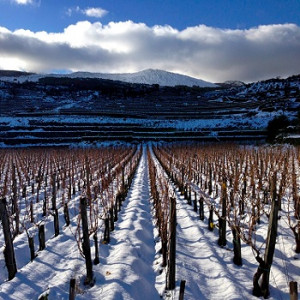 Name
Price Low
Price High
Year (Old)
Year (New)
Prices:
Product Name
Region
Qty
Score
Price

Sicily
10
96 (VN)

Inc. VAT

£494.26

Vinous (96)

The 2009 Franchetti is another stunning wine. The blend is Cesanese d'Affile (80%) and Petit Verdot (20%) that are the result of massal selections from Lazio and Franchetti's own Tenuta di Trinoro respectively. It is a fabulously ripe, exotic wine that envelops the palate with layers of dark fruit. Refined tannins support the fruit, while intense inner perfume adds sweetness and elegance, especially on the layered finish.

More Info

Sicily
20
95+ (WA)

Inc. VAT

£473.09

Wine Advocate (95+)

Violets, tar, asphalt, black cherries and plums all come alive in the 2010 Franchetti. Wonderfully alive and vibrant in the glass, the 2010 shows an unusual level of ripeness and juiciness for the year. Ideally, the 2010 needs a few years to shed some of its baby fat, as it is almost too intense today. Still, it is impossible to miss the wine's detail, nuance and transparency. This blend of Cesanese and Petit Verdot should be a stunner in another few years' time. The flagship Franchetti remains one of the most distinctive wines of the Etna, although in spirit and interpretation it is quite far from every other wine I have tasted. Anticipated maturity: 2014-2025.

More Info
Product Name
Region
Qty
Score
Price

Sicily
10
96 (VN)

In Bond

£392.00

Vinous (96)

The 2009 Franchetti is another stunning wine. The blend is Cesanese d'Affile (80%) and Petit Verdot (20%) that are the result of massal selections from Lazio and Franchetti's own Tenuta di Trinoro respectively. It is a fabulously ripe, exotic wine that envelops the palate with layers of dark fruit. Refined tannins support the fruit, while intense inner perfume adds sweetness and elegance, especially on the layered finish.

More Info

Sicily
20
95+ (WA)

In Bond

£375.00

Wine Advocate (95+)

Violets, tar, asphalt, black cherries and plums all come alive in the 2010 Franchetti. Wonderfully alive and vibrant in the glass, the 2010 shows an unusual level of ripeness and juiciness for the year. Ideally, the 2010 needs a few years to shed some of its baby fat, as it is almost too intense today. Still, it is impossible to miss the wine's detail, nuance and transparency. This blend of Cesanese and Petit Verdot should be a stunner in another few years' time. The flagship Franchetti remains one of the most distinctive wines of the Etna, although in spirit and interpretation it is quite far from every other wine I have tasted. Anticipated maturity: 2014-2025.

More Info
Name
Price Low
Price High
Year (Old)
Year (New)