Domaine Patrick Javillier
About Domaine Patrick Javillier
Based in Mersault, the Javillier family has been farming their family plot since 1945. Patrick took over the management of the estate from his father in 1974 and, over the years, increased his acreage by buying over neighbouring vineyards and merging with those owned by his wife, Catherine's family.
A Burgundian vigneron who, in the highly knowledgeable eyes of Jancis Robinson MW, remains criminally "under-exposed and under-garlanded", Patrick Javillier is a low-profile winemaker nestled in the village of Meursault. Focusing on interpreting and coaxing the very best from his vineyard holdings and terroirs, he has consistently received a lot of praise from leading critics.
Viniculture
Patrick Javillier is a firm believer in the wizardry of blending. The masterful vigneron knits together wines from individual "climats", each with complimenting characters, to create wines that are undoubtedly greater than the sums of its parts.
Admittedly a specialist of Meursault, his village bottlings captures vividly his uncommon blending philosophy. Meursault Les Clousots and Meursault Cuvée Tête de Murger are amongst the most sought-after and special cuvée. Alongside these, Javillier also possesses 0.17 hc of Corton Charlemagne Grand Cru.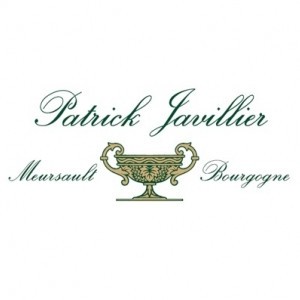 Name
Price Low
Price High
Year (Old)
Year (New)
Prices:
Product Name
Region
Qty
Score
Price

Burgundy
1
-

Inc. VAT

£456.07

Burgundy
3
87 (VN)

Inc. VAT

£447.64

Vinous (87)

(modest frost losses here): Light yellow-straw color. More minerals and menthol than primary fruit on the nose. Stone fruit and more exotic tropical fruit flavors began a bit lean but turned creamier with aeration. This unusually nuanced Bourgogne Blanc finishes with good subtle length.

More Info

Burgundy
2
91-94 (VN (ST))

Inc. VAT

£1,368.04

Vinous - Stephen Tanzer (91-94)

Good pale-medium yellow. Ripe, expressive, vibrant aromas of apple, lime and spices. Very ripe, concentrated and glyceral, but with lovely aromatic lift for such a creamy wine. Shows a strong nutmeg character in the middle and mounts impressively on the very long, rich aftertaste. Tactile-verging-on-painful but not phenolic.

More Info

Burgundy
1
90 (VN)

Inc. VAT

£1,062.04

Vinous (90)

(bottled in February of this year; all of the other '13s were bottled in November or December of '14): Healthy pale yellow. Aromas of lime, mandarin orange and musky white flowers. Plush and spicy, showing good concentration and decent acid cut to the pear and mineral flavors. I wanted a bit more energy for Corton-Charlemagne. Javillier's vines face south and he lost just 20% of his crop to hail in 2013.

More Info

Burgundy
1
88-90 (VN)

Inc. VAT

£418.84

Vinous (88-90)

The 2020 Meursault Clos du Cromin is tightly-wound on the nose and needed coaxing from the glass, light citrus lemon, Golden Delicious and earthy tones gradually unfurl. The palate is well balanced with fine depth, a slightly resinous texture that leads to a pithy, wild peach-tinged finish. Give this just a year in bottle.

More Info

Burgundy
2
93 (WA)

Inc. VAT

£1,119.67

Wine Advocate (93)

The latest installment of the marriage he arranged between Casse Tete and Les Murgers, Javillier's 2007 Meursault Tete de Murgers evinces scents of toasted grain and grapefruit zest, but also brine, sweat, white pepper, passion fruit, mint, and chicken stock – an amalgam that put me a bit in mind of Chablis, or – in all honesty (and with no offense meant!) – Saint-Bris or Pouilly-Fume. Nobody can claim the nose here lacks diversity, and this sets up an energetic oscillation between fruit (luscious grapefruit and honeydew melon) and mineral notes on the palate that will keep you fascinated and delighted. Not just the reprise of citrus zest, mint, white pepper, and salt in the finish but also the virtually vibratory sense of energy displayed makes this uncommonly invigorating. It might not be classic Meursault, but it is a gorgeous wine. How well it will age I can only guess (6 or more years?), but certainly do not miss drinking some young!

More Info

Burgundy
8
91+ (VN)

Inc. VAT

£595.49

Vinous (91+)

The 2020 Meursault Cuvée Tête de Murger has a well-defined nose, although I was expecting a little more presence and energy compared to previous vintages that I have tasted over the years. The palate is well balanced and shows more gumption, fine acidity with a touch of ginger, well-defined with red apple, nectarine and orange pith on the finish. Just give it some time for the aromatics to open.

More Info

Burgundy
2
91 (VN)

Inc. VAT

£446.69

Vinous (91)

The 2020 Meursault Les Clousots has a touch more definition and intensity on the nose compared to the Tillets, very elegant with hints of yellow flower and nectarine. The palate is well balanced with a fine bead of acidity, good weight and concentration with tropical notes of pineapple and white peach towards the smooth finish. Quite seductive.

More Info

Burgundy
1
90 (VN)

Inc. VAT

£400.84

Vinous (90)

The 2020 Meursault Les Tillets has a light white flower and linen scented nose, quite Zen-like at first but gaining intensity with aeration. The palate is well balanced with a fine bead of acidity, fresh and vibrant with a touch of spice on the finish. Very fine, though maybe it just needs a little more mineralité.

More Info
Product Name
Region
Qty
Score
Price

Burgundy
1
-

In Bond

£348.00

Burgundy
3
87 (VN)

In Bond

£357.00

Vinous (87)

(modest frost losses here): Light yellow-straw color. More minerals and menthol than primary fruit on the nose. Stone fruit and more exotic tropical fruit flavors began a bit lean but turned creamier with aeration. This unusually nuanced Bourgogne Blanc finishes with good subtle length.

More Info

Burgundy
2
91-94 (VN (ST))

In Bond

£1,124.00

Vinous - Stephen Tanzer (91-94)

Good pale-medium yellow. Ripe, expressive, vibrant aromas of apple, lime and spices. Very ripe, concentrated and glyceral, but with lovely aromatic lift for such a creamy wine. Shows a strong nutmeg character in the middle and mounts impressively on the very long, rich aftertaste. Tactile-verging-on-painful but not phenolic.

More Info

Burgundy
1
90 (VN)

In Bond

£869.00

Vinous (90)

(bottled in February of this year; all of the other '13s were bottled in November or December of '14): Healthy pale yellow. Aromas of lime, mandarin orange and musky white flowers. Plush and spicy, showing good concentration and decent acid cut to the pear and mineral flavors. I wanted a bit more energy for Corton-Charlemagne. Javillier's vines face south and he lost just 20% of his crop to hail in 2013.

More Info

Burgundy
1
88-90 (VN)

In Bond

£333.00

Vinous (88-90)

The 2020 Meursault Clos du Cromin is tightly-wound on the nose and needed coaxing from the glass, light citrus lemon, Golden Delicious and earthy tones gradually unfurl. The palate is well balanced with fine depth, a slightly resinous texture that leads to a pithy, wild peach-tinged finish. Give this just a year in bottle.

More Info

Burgundy
2
93 (WA)

In Bond

£901.00

Wine Advocate (93)

The latest installment of the marriage he arranged between Casse Tete and Les Murgers, Javillier's 2007 Meursault Tete de Murgers evinces scents of toasted grain and grapefruit zest, but also brine, sweat, white pepper, passion fruit, mint, and chicken stock – an amalgam that put me a bit in mind of Chablis, or – in all honesty (and with no offense meant!) – Saint-Bris or Pouilly-Fume. Nobody can claim the nose here lacks diversity, and this sets up an energetic oscillation between fruit (luscious grapefruit and honeydew melon) and mineral notes on the palate that will keep you fascinated and delighted. Not just the reprise of citrus zest, mint, white pepper, and salt in the finish but also the virtually vibratory sense of energy displayed makes this uncommonly invigorating. It might not be classic Meursault, but it is a gorgeous wine. How well it will age I can only guess (6 or more years?), but certainly do not miss drinking some young!

More Info

Burgundy
8
91+ (VN)

In Bond

£477.00

Vinous (91+)

The 2020 Meursault Cuvée Tête de Murger has a well-defined nose, although I was expecting a little more presence and energy compared to previous vintages that I have tasted over the years. The palate is well balanced and shows more gumption, fine acidity with a touch of ginger, well-defined with red apple, nectarine and orange pith on the finish. Just give it some time for the aromatics to open.

More Info

Burgundy
2
91 (VN)

In Bond

£353.00

Vinous (91)

The 2020 Meursault Les Clousots has a touch more definition and intensity on the nose compared to the Tillets, very elegant with hints of yellow flower and nectarine. The palate is well balanced with a fine bead of acidity, good weight and concentration with tropical notes of pineapple and white peach towards the smooth finish. Quite seductive.

More Info

Burgundy
1
90 (VN)

In Bond

£318.00

Vinous (90)

The 2020 Meursault Les Tillets has a light white flower and linen scented nose, quite Zen-like at first but gaining intensity with aeration. The palate is well balanced with a fine bead of acidity, fresh and vibrant with a touch of spice on the finish. Very fine, though maybe it just needs a little more mineralité.

More Info
Name
Price Low
Price High
Year (Old)
Year (New)