Paul Hobbs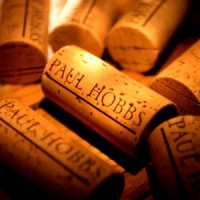 About Paul Hobbs
The name Paul Hobbs has become synonymous with Napa Valley "cult" wine. A legend in his own time, he has made enormous contributions to fine wine around the world. Paul Hobbs himself was something of prodigious agricultural talent, growing up on an orchard where his green-fingered tendencies were nurtured by his father. Initially studying chemistry at university, Hobbs proceeded to venture West to gain a Master's degree in Viticulture and Enology in California - the rest is history.
With a solid academic background coupled with a natural feel for the cultivation of vines thanks to his formative years, Hobbs' talents were soon recognised by the legendary Robert Mondavi, and he quickly rose to become his most trusted colleague - Paul Hobbs was instrumental in the creation of Opus One.
The time came, as is only fitting for such a winemaker, for Hobbs to produce his wines, his way, under his own label in 2003. Miniscule production and a relentless pursuit of excellence above all else are the markers of such a producer - Paul Hobbs certainly conforms to these.
Paul Hobbs Wines
Hobbs produces a range of powerful yet classical Cabernet Sauvignon, and a hauntingly elegant Pinot Noir. He has consistently pioneered the Napa Valley trend of moving away from the super-ripe, extracted style of wines which were dubbed "fruit bombs" by unenthusiastic critics, to low intervention expressions of time, place and of course beautiful terroir.
He also consults with – and making – wine at dozens of top estates from Cahors to Napa to Argentina. His latest project, Viña Cobos, is one of the most exciting in Argentina.
Prices:
Year
Wine
Region
Format
Qty
Score
Price
Wishlist

Paul Hobbs Cabernet Sauvignon Beckstoffer Dr Crane 2014 (6x75cl)

Inc. VAT: £1,750.07

2014
California
6x75cl
1
100 (WA)

Read Review/Description

Inc. VAT: £1,750.07

Paul Hobbs Cabernet Sauvignon Beckstoffer Dr Crane 2015 (6x75cl)

Inc. VAT: £1,384.07

2015
California
6x75cl
1
99 (WA)

Read Review/Description

Inc. VAT: £1,384.07

Paul Hobbs Cabernet Sauvignon Beckstoffer Las Piedras 2013 (12x75cl)

Inc. VAT: £3,508.54

2013
California
12x75cl
1
98 (WA)

Read Review/Description

Inc. VAT: £3,508.54

Paul Hobbs Cabernet Sauvignon Beckstoffer To Kalon 2014 (12x75cl)

Inc. VAT: £6,282.94

2014
California
12x75cl
2
98+ (WA)

Read Review/Description

Inc. VAT: £6,282.94

Paul Hobbs Cabernet Sauvignon Beckstoffer To Kalon 2016 (6x75cl)

Inc. VAT: £3,538.07

2016
California
6x75cl
1
99 (WA)

Read Review/Description

Inc. VAT: £3,538.07

Paul Hobbs Cabernet Sauvignon Beckstoffer To Kalon 2018 (6x75cl)

Inc. VAT: £2,392.07

2018
California
6x75cl
1
98+ (WA)

Read Review/Description

Inc. VAT: £2,392.07

Paul Hobbs Chardonnay Ross Station 2016 (6x75cl)

Inc. VAT: £725.27

2016
California
6x75cl
1
95 (VN)

Read Review/Description

Inc. VAT: £725.27

Paul Hobbs Goldrock Pinot Noir 2017 (12x75cl)

Inc. VAT: £1,200.94

2017
California
12x75cl
4
-
Inc. VAT: £1,200.94

Paul Hobbs Lindsay Estate Pinot Noir 2018 (6x75cl)

Inc. VAT: £725.27

2018
California
6x75cl
2
-
Inc. VAT: £725.27
Year
Wine
Region
Format
Qty
Score
Price
Wishlist

Paul Hobbs Cabernet Sauvignon Beckstoffer Dr Crane 2014 (6x75cl)

In Bond: £1,445.00

2014
California
6x75cl
1
100 (WA)

Read Review/Description

In Bond: £1,445.00

Paul Hobbs Cabernet Sauvignon Beckstoffer Dr Crane 2015 (6x75cl)

In Bond: £1,140.00

2015
California
6x75cl
1
99 (WA)

Read Review/Description

In Bond: £1,140.00

Paul Hobbs Cabernet Sauvignon Beckstoffer Las Piedras 2013 (12x75cl)

In Bond: £2,897.00

2013
California
12x75cl
1
98 (WA)

Read Review/Description

In Bond: £2,897.00

Paul Hobbs Cabernet Sauvignon Beckstoffer To Kalon 2014 (12x75cl)

In Bond: £5,209.00

2014
California
12x75cl
2
98+ (WA)

Read Review/Description

In Bond: £5,209.00

Paul Hobbs Cabernet Sauvignon Beckstoffer To Kalon 2016 (6x75cl)

In Bond: £2,935.00

2016
California
6x75cl
1
99 (WA)

Read Review/Description

In Bond: £2,935.00

Paul Hobbs Cabernet Sauvignon Beckstoffer To Kalon 2018 (6x75cl)

In Bond: £1,980.00

2018
California
6x75cl
1
98+ (WA)

Read Review/Description

In Bond: £1,980.00

Paul Hobbs Chardonnay Ross Station 2016 (6x75cl)

In Bond: £591.00

2016
California
6x75cl
1
95 (VN)

Read Review/Description

In Bond: £591.00

Paul Hobbs Goldrock Pinot Noir 2017 (12x75cl)

In Bond: £974.00

2017
California
12x75cl
4
-
In Bond: £974.00

Paul Hobbs Lindsay Estate Pinot Noir 2018 (6x75cl)

In Bond: £591.00

2018
California
6x75cl
2
-
In Bond: £591.00