Petrolo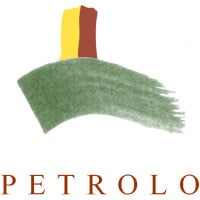 About Petrolo
One of Tuscany's leading estates, Petrolo will be a familiar name to oenophiles across the globe. Located just one mile east of the Chianti Classico region, it shares much of the same terroir in its soil typography with a touch more elevation at 450 metres above sea level. Rocky, cool and bathed in Tuscan sunshine, this property is perhaps most famous for its Galatrona cuvée, one of Italy's finest Merlots.
Petrolo was founded by the grandfather of current winemaker Luca Sanjust in 1947. At Petrolo, they are down-to-earth and obsessed with quality, caring much more for the wine in the bottle than for building flash wineries or participating in gimmicky marketing exercises. The wine is dense and opulent as would be expected from a top-quality Merlot, but with beautiful freshness and finesse – this is a wine that has been made with love.
Viniculture
Galatrona is the estate's flagship cuvée, the undisputed king of these hills, sourced from a small vineyard of the same name. Planted in the 1980s with low-yielding Bordeaux clone Merlot vines, the vineyard's soil is an archetypal composition of deeply rich clay with veins of schist, marl and sandstone imbuing stunning minerality to the effortlessly generous and elegant fruit. Inspired by the great producers of Pomerol, Galatrona is crowned as a worthy rival to the likes of Pétrus, Le Pin and Masseto.
There are numerous strings to the mighty bow that is Petrolo, not least of which is their single-vineyard range of Bòggina A, Bòggina B and Bòggina C.
Bòggina A and Bòggina C are both pure Sangiovese expressions hailed from different plots and terroirs. Bòggina B is a pure expression of the ancient Italian Trebbiano varietal, a grape with which collectors should become increasingly familiar due to its sensational complexity at the hands of producers such as Petrolo.