Poggio Sotto
Antonio Galloni calls Fattoria Poggio di Sotto a "cult producer" in Tuscany:
"Over the last decade or so, Poggio di Sotto has established itself as one of the cult producers in Montalcino" - Antonio Galloni
Proprietor Piero Palmucci is now making what Galloni calls "some of the most brilliant wines in Montalcino". And he is also inspiring a whole new generation of young growers with his non-interventionalist philosophy to viticulture.
Fattoria Poggio di Sotto was founded in 1989, and the estate today comprises just 16 ha of steep, hillside Sangiovese vineyards.
The vineyards rise up to 400 metres on the Montalcino hill. The rocky soils are characterized by gravel and clay in the lower parcels and sandy clay in the upper levels, which is an excellent terroir for Sangiovese. Poggio di Sotto produces three Sangiovese-based wines: a Brunello di Montalcino DOCG Riserva, a Brunello di Montalcino DOCGand a Rosso di Montalcino DOC.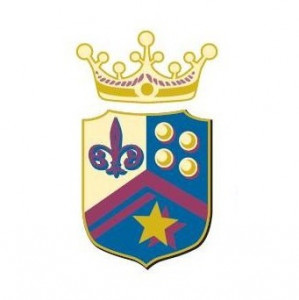 Name
Price Low
Price High
Year (Old)
Year (New)
Prices:
Product Name
Region
Qty
Score
Price

Tuscany
1
18 (JR)

Inc. VAT

£1,778.44

Jancis Robinson (18)

Just mid ruby with broad orange-tinged rim. Lifted, fresh and a little wild on the nose! Ripe sweet cherry with a spiced theme running through it. Crunchy tannin. Great balance and style and unpolished.

More Info

Tuscany
4
95+ (WA)

Inc. VAT

£556.80

Wine Advocate (95+)

The 2010 Brunello di Montalcino opens slowly and gracefully before it shows its full potential. This slow moving bouquet is a beautiful quality that is shared by many of the best wines from this stellar vintage. Once it gets started, this Brunello offers wild berry, graphite, tar and balsam herb tones that are direct and focused. This wine is steady and sure. It also reveals balanced acidity that adds to the length and the polished feel that this wine majestically projects. This vintage from Poggio di Sotto should evolve at a slow pace for the next 10-15 years.

More Info

Tuscany
1
95+ (WA)

Inc. VAT

£1,669.24

Wine Advocate (95+)

The 2010 Brunello di Montalcino opens slowly and gracefully before it shows its full potential. This slow moving bouquet is a beautiful quality that is shared by many of the best wines from this stellar vintage. Once it gets started, this Brunello offers wild berry, graphite, tar and balsam herb tones that are direct and focused. This wine is steady and sure. It also reveals balanced acidity that adds to the length and the polished feel that this wine majestically projects. This vintage from Poggio di Sotto should evolve at a slow pace for the next 10-15 years.

More Info

Tuscany
4
93+ (VN)

Inc. VAT

£937.24

Vinous (93+)

The 2011 Brunello di Montalcino is rich, sensual and inviting. Wonderfully open-knit and polished, the 2011 Brunello di Montalcino is one of the most intriguing wines of the year. High-toned aromatics, with a touch of volatile acidity, give the wine much of its unique personality. Macerated cherries, licorice, hard candy new leather and mint are all pushed forward. Readers should expect a somewhat eccentric Brunello. I have seen Brunellos with elevated volatile acidity develop into spectacular wines with years in bottle, but readers should know what they are getting into.

More Info

Tuscany
1
95 (VN)

Inc. VAT

£1,118.44

Vinous (95)

A taster would never know that the 2012 Brunello di Montalcino hailed from a warm vintage, with its bright and airy bouquet that blends mentholated herbs with exotic spice, worn leather and dusty dried strawberries. This coasts across the palate with ease, zesty and fresh, with tart red berries and sour citrus tones that add tension, yet also maintains a marvelous vibrancy. While long and gently structured still, there's a finesse here that keeps me looking back to the glass for more, as the 2012 leaves the mouth watering with a tart cherry pit twang. Production was down around 30% in 2012, with a strict selection in the vineyards and a much earlier harvest that ended around September 15th. While drinking this today is certainly an option, there are still many years of evolution in store.

More Info

Tuscany
1
97 (WA)

Inc. VAT

£1,566.04

Wine Advocate (97)

The 2013 Brunello di Montalcino is downright gorgeous. The wine is inward-looking at the very beginning, but it quickly revs up to deliver soaring intensity and profound elegance. It goes from first to sixth gear in seconds and grabs all your attention and admiration in the process. The bouquet reads like a textbook Sangiovese, with wild berry, rose hip, pressed violets, cola, balsam herb, licorice and cigar ash. The bouquet underlines the wine's enormous finesse and pedigree, but the mouthfeel is all about frankness, directness and power. This is a naked and pure Brunello that glows bright with confidence and pride.

More Info

Tuscany
1
96 (WA)

Inc. VAT

£918.04

Wine Advocate (96)

Poggio di Sotto doesn't miss a beat with this very special release. This is a glorious expression of the vintage, and the wine has absorbed the golden sunlight of Tuscany, delivering beautifully ripe, round and subtle fruit layers. The 2015 Brunello di Montalcino shows concentration, but not too much, and richness, but not too much. You get the power and the opulence of the vintage presented with the elegance and grace that is the house style at this venerated estate. Poggio di Sotto is one of the benchmarks of Montalcino, and the winery team continues the tradition with this 22,000-bottle release. There's a lot of red fruit energy deep inside that should stir this wine on course as it ages over the next two decades.

More Info

Tuscany
1
99 (FS)

Inc. VAT

£1,101.64

Falstaff (99)

Bright, flint garnet red. Seductive nose with pronounced notes of wild raspberry, some strawberry, underlaid with liquorice tones. On the palate extremely juicy and clear, many churches, in addition pomegranate and some blood orange, much tension, very long finish.

More Info

Tuscany
18
97 (WA)

Inc. VAT

£418.01

Wine Advocate (97)

Made with certified-organic fruit, the 2017 Brunello di Montalcino is an impossibly graceful wine from a challenging vintage. This bottle defies the odds—and the dry heat of the growing season—to reveal soft layers of cherry, cassis and more vibrant fruit. It glides clear over the palate with silky momentum, and you only notice the tannins at the very end. Even those should soften and integrate as this collectible wine continues it bottle evolution. Production is 19,000 bottles.

More Info

Tuscany
1
97 (WA)

Inc. VAT

£841.24

Wine Advocate (97)

Made with certified-organic fruit, the 2017 Brunello di Montalcino is an impossibly graceful wine from a challenging vintage. This bottle defies the odds—and the dry heat of the growing season—to reveal soft layers of cherry, cassis and more vibrant fruit. It glides clear over the palate with silky momentum, and you only notice the tannins at the very end. Even those should soften and integrate as this collectible wine continues it bottle evolution. Production is 19,000 bottles.

More Info

Tuscany
2
98 (FS)

Inc. VAT

£535.22

Falstaff (98)

Brilliant ruby. Intense and inviting nose of ripe black cherries, plus raspberries and strawberries, some tobacco in the background. Embraces the palate richly with lots of fresh, appealing fruit; plum, cherry and goji berry, plus finely-meshed tannin, juicy and long.

More Info

Tuscany
8
98 (FS)

Inc. VAT

£997.24

Falstaff (98)

Brilliant ruby. Intense and inviting nose of ripe black cherries, plus raspberries and strawberries, some tobacco in the background. Embraces the palate richly with lots of fresh, appealing fruit; plum, cherry and goji berry, plus finely-meshed tannin, juicy and long.

More Info

Tuscany
1
98 (VN)

Inc. VAT

£2,880.04

Vinous (98)

The 2004 Brunello di Montalcino Riserva is quite possibly the best wine that has ever been made at Poggio di Sotto. A towering, structured Brunello, the 2004 hits all the right notes with a captivating tapestry of aromatics, huge fruit and equally dramatic tannins that give the wine its vertical, imposing feel. The 2004 could use another few years to fully soften, but it is spellbinding today.

More Info

Tuscany
1
96 (VN)

Inc. VAT

£1,387.94

Vinous (96)

A dark, towering wine, the 2005 Brunello di Montalcino Riserva is quite similar in style and personality than the straight Brunello, but it has more of a tannic spine and greater overall structure. Dark and mysterious, the 2005 is constantly changing in the glass. I imagine it will still be fabulous at age 30. This is an especially dark, almost exotic, Brunello.

More Info

Tuscany
1
97 (WA)

Inc. VAT

£2,422.84

Wine Advocate (97)

Poggio di Sotto reaches lofty new heights with the 2013 Brunello di Montalcino Riserva. I spent a lot of time studying this wine and I tasted it at different intervals and from different bottles. Fruit ripened slowly over a long period of time over the course of this cool vintage, resulting in bright acidity and a firm tannic backbone. This wine follows the classic promise of traditional Brunello that, above all, softens and improves with age. This wine will meet those important goals. The bouquet offers evolved tones of dried cherry and crème de cassis with lovely spice, tar, licorice and balsam herb that culminate in increased complexity and persistence. I also taste some of the sharpness of the vintage, although it should subside with time. That point of tannic thorniness (that I associate with 2013) is the only thing preventing this wine from scoring even higher. Only 2,700 bottles were produced.

More Info

Tuscany
1
98 (WA)

Inc. VAT

£1,825.24

Wine Advocate (98)

The Poggio di Sotto 2015 Brunello di Montalcino Riserva shows extra muscle definition, power and heady layers of rich fruit. This is all in line with the personality of the vintage, which was sunny and warm with golden sunlight throughout the summer season. This wine stands out for its fine-gained texture, which is smooth and polished. This Riserva offers aromas of cherry and blackberry and shows the depth that you should expect of a classic Riserva bottling.

More Info

Tuscany
1
100 (WA)

Inc. VAT

£1,202.42

Wine Advocate (100)

The 2016 Brunello di Montalcino Riserva is a stunning wine and an archetype of classic Sangiovese from Montalcino. I could drink this wine all day if it weren't so expensive. This Riserva is extremely fine and nuanced with the thinnest of fibers that wash over the palate like fine silk. Certified-organic fruit shapes aromas of cassis, cranberry, peony, tea leaf, orange and rusty nail. The aromas are tight and contained, yet they become increasingly expansive and expressive as the wine opens in the glass. It has contained power and, most importantly, a relatively moderate 14% alcohol, which makes all the difference in terms of balance and elegance. 8,000 bottles were made.

More Info

Tuscany
1
100 (WA)

Inc. VAT

£2,443.24

Wine Advocate (100)

The 2016 Brunello di Montalcino Riserva is a stunning wine and an archetype of classic Sangiovese from Montalcino. I could drink this wine all day if it weren't so expensive. This Riserva is extremely fine and nuanced with the thinnest of fibers that wash over the palate like fine silk. Certified-organic fruit shapes aromas of cassis, cranberry, peony, tea leaf, orange and rusty nail. The aromas are tight and contained, yet they become increasingly expansive and expressive as the wine opens in the glass. It has contained power and, most importantly, a relatively moderate 14% alcohol, which makes all the difference in terms of balance and elegance. 8,000 bottles were made.

More Info

Tuscany
1
94 (WA)

Inc. VAT

£500.44

Wine Advocate (94)

The 2016 Rosso di Montalcino (with 18,000 bottles made) is a beautiful wine that could certainly rival full-fledged Brunello from some of the best estates in the appellation. This is especially true in the case of this vintage that over performs from all points of view. Poggio di Sotto makes a concerted effort to promote its Rosso as a stand-alone wine, and not as a little sister or Brunello inferior. Specific investments have been made to differentiate the Rosso program, and well, you might notice the expensive price point. Is the wine worth it? You can purchase some of Montalcino's best Brunellos for less than this. However, there is a unique level of primary fruit intensity here with bold fruit aromas of cassis and wild raspberry that you would never get in a wine that ages as long as Brunello does. This is a fresh and forward wine that delivers impressive complexity and depth. The context is young fruit, not evolved fruit. In a sense, this wine embodies the true philosophy of Rosso di Montalcino more than any of its peers. The wine is not less important than Brunello, but it does strive to display Sangiovese at a different moment in its lifeline.

More Info

Tuscany
2
92 (VN)

Inc. VAT

£319.22

Vinous (92)

The 2017 Poggio di Sotto Rosso di Montalcino will need some time to fully open up. The nose is reticent, requiring quite a bit of coaxing, before a bouquet of fresh sweet strawberry, cherry, Tuscan spice box, dusty florals and hints of mint lift from the glass. On the palate, soft textures flood the senses, offset by tart red fruits, minerals and spice, as the 2018 seems to hover - well poised, almost weightless, yet still fully satisfying. The finish is long and very pretty, as fresh red fruits resonate above a tactile mix of acid, minerals and light tannin, giving way to a singular red floral note that seems to go on for minutes.

More Info

Tuscany
2
95 (WA)

Inc. VAT

£345.62

Wine Advocate (95)

This wine has more in common with a Brunello than it does a Rosso. Made with certified-organic fruit, Poggio di Sotto's 2018 Rosso di Montalcino is a very fine and smooth expression that caresses the senses. The bouquet is enlivened by forest berry, peat moss, lilac and wildflowers. The 2018 vintage is usually understated in personality, but this wine speaks of elegance and nuance. It's just stunning.

More Info

Tuscany
2
95 (VN)

Inc. VAT

£393.64

Vinous (95)

Shavings of cedar, blood orange, crushed cherries, dried flowers and stone dust form a mesmerizing bouquet as the 2019 Rosso di Montalcino slowly opens in the glass. There are depths of ripe textural fruits here, offset by zesty spices and bright acidity that sweeten the expression while energizing it as well. A web of fine tannins coats the palate through the finish, coupled with a core of primary concentration and sweet inner florals that seem to never truly fade. What a glorious achievement from Poggio di Sotto. The 2019 spent a whopping 43 days macerating on the skins, followed by 29 months of refinement in cask. It's undoubtedly a baby Brunello.

More Info

Tuscany
5
-

Inc. VAT

£416.44
Product Name
Region
Qty
Score
Price

Tuscany
1
18 (JR)

In Bond

£1,466.00

Jancis Robinson (18)

Just mid ruby with broad orange-tinged rim. Lifted, fresh and a little wild on the nose! Ripe sweet cherry with a spiced theme running through it. Crunchy tannin. Great balance and style and unpolished.

More Info

Tuscany
4
95+ (WA)

Inc. VAT

£556.80

Wine Advocate (95+)

The 2010 Brunello di Montalcino opens slowly and gracefully before it shows its full potential. This slow moving bouquet is a beautiful quality that is shared by many of the best wines from this stellar vintage. Once it gets started, this Brunello offers wild berry, graphite, tar and balsam herb tones that are direct and focused. This wine is steady and sure. It also reveals balanced acidity that adds to the length and the polished feel that this wine majestically projects. This vintage from Poggio di Sotto should evolve at a slow pace for the next 10-15 years.

More Info

Tuscany
1
95+ (WA)

In Bond

£1,375.00

Wine Advocate (95+)

The 2010 Brunello di Montalcino opens slowly and gracefully before it shows its full potential. This slow moving bouquet is a beautiful quality that is shared by many of the best wines from this stellar vintage. Once it gets started, this Brunello offers wild berry, graphite, tar and balsam herb tones that are direct and focused. This wine is steady and sure. It also reveals balanced acidity that adds to the length and the polished feel that this wine majestically projects. This vintage from Poggio di Sotto should evolve at a slow pace for the next 10-15 years.

More Info

Tuscany
4
93+ (VN)

In Bond

£765.00

Vinous (93+)

The 2011 Brunello di Montalcino is rich, sensual and inviting. Wonderfully open-knit and polished, the 2011 Brunello di Montalcino is one of the most intriguing wines of the year. High-toned aromatics, with a touch of volatile acidity, give the wine much of its unique personality. Macerated cherries, licorice, hard candy new leather and mint are all pushed forward. Readers should expect a somewhat eccentric Brunello. I have seen Brunellos with elevated volatile acidity develop into spectacular wines with years in bottle, but readers should know what they are getting into.

More Info

Tuscany
1
95 (VN)

In Bond

£916.00

Vinous (95)

A taster would never know that the 2012 Brunello di Montalcino hailed from a warm vintage, with its bright and airy bouquet that blends mentholated herbs with exotic spice, worn leather and dusty dried strawberries. This coasts across the palate with ease, zesty and fresh, with tart red berries and sour citrus tones that add tension, yet also maintains a marvelous vibrancy. While long and gently structured still, there's a finesse here that keeps me looking back to the glass for more, as the 2012 leaves the mouth watering with a tart cherry pit twang. Production was down around 30% in 2012, with a strict selection in the vineyards and a much earlier harvest that ended around September 15th. While drinking this today is certainly an option, there are still many years of evolution in store.

More Info

Tuscany
1
97 (WA)

In Bond

£1,289.00

Wine Advocate (97)

The 2013 Brunello di Montalcino is downright gorgeous. The wine is inward-looking at the very beginning, but it quickly revs up to deliver soaring intensity and profound elegance. It goes from first to sixth gear in seconds and grabs all your attention and admiration in the process. The bouquet reads like a textbook Sangiovese, with wild berry, rose hip, pressed violets, cola, balsam herb, licorice and cigar ash. The bouquet underlines the wine's enormous finesse and pedigree, but the mouthfeel is all about frankness, directness and power. This is a naked and pure Brunello that glows bright with confidence and pride.

More Info

Tuscany
1
96 (WA)

In Bond

£749.00

Wine Advocate (96)

Poggio di Sotto doesn't miss a beat with this very special release. This is a glorious expression of the vintage, and the wine has absorbed the golden sunlight of Tuscany, delivering beautifully ripe, round and subtle fruit layers. The 2015 Brunello di Montalcino shows concentration, but not too much, and richness, but not too much. You get the power and the opulence of the vintage presented with the elegance and grace that is the house style at this venerated estate. Poggio di Sotto is one of the benchmarks of Montalcino, and the winery team continues the tradition with this 22,000-bottle release. There's a lot of red fruit energy deep inside that should stir this wine on course as it ages over the next two decades.

More Info

Tuscany
1
99 (FS)

In Bond

£902.00

Falstaff (99)

Bright, flint garnet red. Seductive nose with pronounced notes of wild raspberry, some strawberry, underlaid with liquorice tones. On the palate extremely juicy and clear, many churches, in addition pomegranate and some blood orange, much tension, very long finish.

More Info

Tuscany
18
97 (WA)

In Bond

£343.00

Wine Advocate (97)

Made with certified-organic fruit, the 2017 Brunello di Montalcino is an impossibly graceful wine from a challenging vintage. This bottle defies the odds—and the dry heat of the growing season—to reveal soft layers of cherry, cassis and more vibrant fruit. It glides clear over the palate with silky momentum, and you only notice the tannins at the very end. Even those should soften and integrate as this collectible wine continues it bottle evolution. Production is 19,000 bottles.

More Info

Tuscany
1
97 (WA)

In Bond

£685.00

Wine Advocate (97)

Made with certified-organic fruit, the 2017 Brunello di Montalcino is an impossibly graceful wine from a challenging vintage. This bottle defies the odds—and the dry heat of the growing season—to reveal soft layers of cherry, cassis and more vibrant fruit. It glides clear over the palate with silky momentum, and you only notice the tannins at the very end. Even those should soften and integrate as this collectible wine continues it bottle evolution. Production is 19,000 bottles.

More Info

Tuscany
2
98 (FS)

In Bond

£438.00

Falstaff (98)

Brilliant ruby. Intense and inviting nose of ripe black cherries, plus raspberries and strawberries, some tobacco in the background. Embraces the palate richly with lots of fresh, appealing fruit; plum, cherry and goji berry, plus finely-meshed tannin, juicy and long.

More Info

Tuscany
8
98 (FS)

In Bond

£815.00

Falstaff (98)

Brilliant ruby. Intense and inviting nose of ripe black cherries, plus raspberries and strawberries, some tobacco in the background. Embraces the palate richly with lots of fresh, appealing fruit; plum, cherry and goji berry, plus finely-meshed tannin, juicy and long.

More Info

Tuscany
1
98 (VN)

In Bond

£2,384.00

Vinous (98)

The 2004 Brunello di Montalcino Riserva is quite possibly the best wine that has ever been made at Poggio di Sotto. A towering, structured Brunello, the 2004 hits all the right notes with a captivating tapestry of aromatics, huge fruit and equally dramatic tannins that give the wine its vertical, imposing feel. The 2004 could use another few years to fully soften, but it is spellbinding today.

More Info

Tuscany
1
96 (VN)

In Bond

£1,147.00

Vinous (96)

A dark, towering wine, the 2005 Brunello di Montalcino Riserva is quite similar in style and personality than the straight Brunello, but it has more of a tannic spine and greater overall structure. Dark and mysterious, the 2005 is constantly changing in the glass. I imagine it will still be fabulous at age 30. This is an especially dark, almost exotic, Brunello.

More Info

Tuscany
1
97 (WA)

In Bond

£2,003.00

Wine Advocate (97)

Poggio di Sotto reaches lofty new heights with the 2013 Brunello di Montalcino Riserva. I spent a lot of time studying this wine and I tasted it at different intervals and from different bottles. Fruit ripened slowly over a long period of time over the course of this cool vintage, resulting in bright acidity and a firm tannic backbone. This wine follows the classic promise of traditional Brunello that, above all, softens and improves with age. This wine will meet those important goals. The bouquet offers evolved tones of dried cherry and crème de cassis with lovely spice, tar, licorice and balsam herb that culminate in increased complexity and persistence. I also taste some of the sharpness of the vintage, although it should subside with time. That point of tannic thorniness (that I associate with 2013) is the only thing preventing this wine from scoring even higher. Only 2,700 bottles were produced.

More Info

Tuscany
1
98 (WA)

In Bond

£1,505.00

Wine Advocate (98)

The Poggio di Sotto 2015 Brunello di Montalcino Riserva shows extra muscle definition, power and heady layers of rich fruit. This is all in line with the personality of the vintage, which was sunny and warm with golden sunlight throughout the summer season. This wine stands out for its fine-gained texture, which is smooth and polished. This Riserva offers aromas of cherry and blackberry and shows the depth that you should expect of a classic Riserva bottling.

More Info

Tuscany
1
100 (WA)

In Bond

£994.00

Wine Advocate (100)

The 2016 Brunello di Montalcino Riserva is a stunning wine and an archetype of classic Sangiovese from Montalcino. I could drink this wine all day if it weren't so expensive. This Riserva is extremely fine and nuanced with the thinnest of fibers that wash over the palate like fine silk. Certified-organic fruit shapes aromas of cassis, cranberry, peony, tea leaf, orange and rusty nail. The aromas are tight and contained, yet they become increasingly expansive and expressive as the wine opens in the glass. It has contained power and, most importantly, a relatively moderate 14% alcohol, which makes all the difference in terms of balance and elegance. 8,000 bottles were made.

More Info

Tuscany
1
100 (WA)

In Bond

£2,020.00

Wine Advocate (100)

The 2016 Brunello di Montalcino Riserva is a stunning wine and an archetype of classic Sangiovese from Montalcino. I could drink this wine all day if it weren't so expensive. This Riserva is extremely fine and nuanced with the thinnest of fibers that wash over the palate like fine silk. Certified-organic fruit shapes aromas of cassis, cranberry, peony, tea leaf, orange and rusty nail. The aromas are tight and contained, yet they become increasingly expansive and expressive as the wine opens in the glass. It has contained power and, most importantly, a relatively moderate 14% alcohol, which makes all the difference in terms of balance and elegance. 8,000 bottles were made.

More Info

Tuscany
1
94 (WA)

In Bond

£401.00

Wine Advocate (94)

The 2016 Rosso di Montalcino (with 18,000 bottles made) is a beautiful wine that could certainly rival full-fledged Brunello from some of the best estates in the appellation. This is especially true in the case of this vintage that over performs from all points of view. Poggio di Sotto makes a concerted effort to promote its Rosso as a stand-alone wine, and not as a little sister or Brunello inferior. Specific investments have been made to differentiate the Rosso program, and well, you might notice the expensive price point. Is the wine worth it? You can purchase some of Montalcino's best Brunellos for less than this. However, there is a unique level of primary fruit intensity here with bold fruit aromas of cassis and wild raspberry that you would never get in a wine that ages as long as Brunello does. This is a fresh and forward wine that delivers impressive complexity and depth. The context is young fruit, not evolved fruit. In a sense, this wine embodies the true philosophy of Rosso di Montalcino more than any of its peers. The wine is not less important than Brunello, but it does strive to display Sangiovese at a different moment in its lifeline.

More Info

Tuscany
2
92 (VN)

In Bond

£249.99

Vinous (92)

The 2017 Poggio di Sotto Rosso di Montalcino will need some time to fully open up. The nose is reticent, requiring quite a bit of coaxing, before a bouquet of fresh sweet strawberry, cherry, Tuscan spice box, dusty florals and hints of mint lift from the glass. On the palate, soft textures flood the senses, offset by tart red fruits, minerals and spice, as the 2018 seems to hover - well poised, almost weightless, yet still fully satisfying. The finish is long and very pretty, as fresh red fruits resonate above a tactile mix of acid, minerals and light tannin, giving way to a singular red floral note that seems to go on for minutes.

More Info

Tuscany
2
95 (WA)

In Bond

£271.99

Wine Advocate (95)

This wine has more in common with a Brunello than it does a Rosso. Made with certified-organic fruit, Poggio di Sotto's 2018 Rosso di Montalcino is a very fine and smooth expression that caresses the senses. The bouquet is enlivened by forest berry, peat moss, lilac and wildflowers. The 2018 vintage is usually understated in personality, but this wine speaks of elegance and nuance. It's just stunning.

More Info

Tuscany
2
95 (VN)

In Bond

£312.00

Vinous (95)

Shavings of cedar, blood orange, crushed cherries, dried flowers and stone dust form a mesmerizing bouquet as the 2019 Rosso di Montalcino slowly opens in the glass. There are depths of ripe textural fruits here, offset by zesty spices and bright acidity that sweeten the expression while energizing it as well. A web of fine tannins coats the palate through the finish, coupled with a core of primary concentration and sweet inner florals that seem to never truly fade. What a glorious achievement from Poggio di Sotto. The 2019 spent a whopping 43 days macerating on the skins, followed by 29 months of refinement in cask. It's undoubtedly a baby Brunello.

More Info

Tuscany
5
-

In Bond

£331.00
Name
Price Low
Price High
Year (Old)
Year (New)