Quinta do Noval
About Quinta do Noval
Based in the Douro Valley, Quinta do Noval is amongst the most beloved Port houses in operation today, Quinta do Noval holds a special place in the hearts of oenophiles the world over thanks to their incredibly refined style of vintage Port.
Viniculture
Almost defiant in its approach to crafting exceptional Port, Quinta do Noval often does things a little differently from its peers. If they believe that they have wines of the quality and personality to join the ranks of their past vintage Ports, they will bottle it and declare it. They will do this even if it means, as is often the case, bottling only a few hundred cases, representing a tiny percentage of the potential total production of the Quinta.
Quinta do Noval's Vintage ports celebrate consistent quality where all ports come from one vineyard. Whilst the 1931 Quinta do Noval Nacional Vintage Port was one of the most successful of the 20th century, the Noval Black marks a revolutionary change in the drinking port.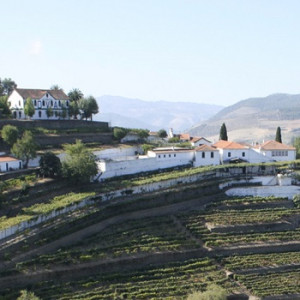 Name
Price Low
Price High
Year (Old)
Year (New)
Prices:
Product Name
Region
Qty
Score
Price

Porto
1
-

Inc. VAT

£2,253.60

Porto
1
-

Inc. VAT

£234.84

Porto
3
-

Inc. VAT

£235.66

Porto
1
-

Inc. VAT

£637.20

Porto
3
94 (VN)

Inc. VAT

£375.60

Vinous (94)

Deep saturated ruby. Supersweet but vibrant aromas of crystallized dark berries, flowers, licorice and bitter chocolate. Very dense and medium-sweet, with superb concentration of flavor and lovely pliancy. Captivating hint of cocoa powder. Finishes with big but thoroughly ripe tannins and an explosive whiplash of flavor.

More Info

Porto
3
97 (WA)

Inc. VAT

£541.64

Wine Advocate (97)

The 2011 Vintage Port hasn't been seen in a while. It begins our mini-vertical this issue. Showing rich and gorgeous fruit, this is pure, young and elegant. There is still plenty of power here, but decanting a small portion for about three hours gave me some hope that it would be approachable a bit sooner than anticipated. Noval has mid-palate finesse all the time—so, too, here. It makes this very graceful, despite the power and the first lush impression. The pure power does not detract from the feeling of elegance at all, as this comes together well. Dried herbs, eucalyptus and a long finish make this special, the complexity on the finish sealing the deal. This is early in this wine's evolution, but it is beginning to open its eyes and peek out at the world.

More Info

Porto
1
94 (WA)

Inc. VAT

£575.15

Wine Advocate (94)

The 2012 Vintage Port is part of our mini-vertical this issue. Since this was last seen, it has come along beautifully. It is actually richer, lusher and more seductive than the 2011, which focuses on power, while still showing admirable mid-palate finesse. That said, it really isn't as concentrated, and it certainly is not as well structured. It is still an unusually sexy Noval with a hedonistic overlay. It is pretty approachable. You may not conclude it is the best of the group, but everyone's going to adore it.

More Info

Porto
4
98 (JS)

Inc. VAT

£408.01

James Suckling (98)

This is a superb baby Noval that reminds me of the 1966. Chewy yet so polished. The light sweetness suggests an overall dialing back of the sugar content. Stemmy and lightly green. A truly classic Noval. Almost all from Pinhao. Buy. Better in 2025.

More Info

Porto
1
97 (VN)

Inc. VAT

£493.21

Vinous (97)

The 2017 Quinta do Noval Vintage Port was picked from August 21 to September 28 under perfect conditions. It has a tightly wound bouquet that requires a lot of aeration. Eventually it reveals fabulous, detailed aromas of cassis, bilberry jam, crushed stone and pressed violets, later hints of orange blossom and quince. The palate is pure class. Saturated tannins, wonderful structure but the headline is the intensity of fruit. I cannot remember a Noval with this penetration, almost overwhelming the senses as layers of effervescent black plum and cassis fruit segue into a spicy finish that fans out like there is no tomorrow. Is this the best Quinta do Noval ever?

More Info

Porto
5
97+ (GS)

Inc. VAT

£217.40

Greg Sherwood MW (97+)

Made from a fine selection of grapes including Touriga Nacional, Touriga Francesa, Tinto Cão, Sousão and Tinta Roriz sourced from 145 hectares over three large areas of vineyards allowed for a lot of flexibility at blending time, with the 2019 representing 13 different parcels that all add a unique character to the finished wine. Elegance and balance are the hallmarks and are all present in the 2019 in abundance. In many ways, the 2019 resembles the 2018 on steroids with just more profundity. Immediately attractive, deliciously forward and fresh, there is great finesse and balance in evidence with a silky, creamy texture and a youthful approachability. Gone are the old school grippy tannins of years gone by that used to be found on most young vintage Ports. Indeed the 2019 shows no less tannins and structure, just much more precision, purity, freshness and black fruit focus.

More Info

Porto
1
97 (VN)

Inc. VAT

£217.40

Vinous (97)

The 2020 Vintage Port from Noval, which was picked from 1 to 22 September, has a residual sugar of 115g/l. It is forward and lively on the nose with macerated black cherries, cassis, raisin and pressed iris flower. Fine delineation and focus. The palate is medium-bodied with an attractive peppery entry. Lively, good depth and density, this is very focused with impressive structure behind it. Yet there is no heaviness and there is just the right amount of salinity to keep it on its toes on the finish. Exquisite. Tasted at the Quinta do Noval tasting at Spring restaurant in London.

More Info

Porto
5
-

Inc. VAT

£213.24

Porto
1
99 (WA)

Inc. VAT

£5,192.40

Wine Advocate (99)

Amazingly, the importer still has tiny stocks of such legendary ports as the 1970, 1963, and 1962 Nacionals. In most vintages the production of Quinta do Noval Nacional is no more than 250-275 cases. The 1970,1963,1962 and 1994 are candidates to achieve perfect scores. The 1963 Nacional's opaque purple color is remarkable, looking more like a 1992 than a 33-year old port. The wine possessed a fabulously smoky, cassis, black-cherry, peppery nose. After thirty minutes in the glass, fruitcake notes and more evolved aromas emerged. This port is so concentrated it defies belief, with extraordinary balance, and, like its two siblings, well-integrated alcohol and tannin. The impression is one of a silky, succulent, voluptuously-textured mouthful of exceptionally extracted port. This is a legend in the making. In 30-40 years it may well be considered, along with the 1931, as one of the greatest ports ever produced. Those lucky few with a bottle or two should plan to hold onto them for another decade before pulling the cork. It, too, is a hundred-year port.

More Info

Porto
1
99 (WA)

Inc. VAT

£15,234.00

Wine Advocate (99)

Amazingly, the importer still has tiny stocks of such legendary ports as the 1970, 1963, and 1962 Nacionals. In most vintages the production of Quinta do Noval Nacional is no more than 250-275 cases. The 1970,1963,1962 and 1994 are candidates to achieve perfect scores. The 1963 Nacional's opaque purple color is remarkable, looking more like a 1992 than a 33-year old port. The wine possessed a fabulously smoky, cassis, black-cherry, peppery nose. After thirty minutes in the glass, fruitcake notes and more evolved aromas emerged. This port is so concentrated it defies belief, with extraordinary balance, and, like its two siblings, well-integrated alcohol and tannin. The impression is one of a silky, succulent, voluptuously-textured mouthful of exceptionally extracted port. This is a legend in the making. In 30-40 years it may well be considered, along with the 1931, as one of the greatest ports ever produced. Those lucky few with a bottle or two should plan to hold onto them for another decade before pulling the cork. It, too, is a hundred-year port.

More Info

Porto
2
89 (VN)

Inc. VAT

£894.84

Vinous (89)

Dullish medium red with a sign of browning. Mature aromas of redcurrant, marzipan, smoke, underbrush and gunflint, plus a whiff of exotic fruits. Moderately dense and rich in extract but can't match the wines of the '90s for depth of flavor, definition or lift. Seems quite evolved and going nowhere. Finishes with notes of dusty dried leaves and walnut. Ready to drink and unlikely to gain from further patience. From what Christian Seely described as a light vintage: the regular '75 vintage ports are fading away.

More Info

Porto
1
-

Inc. VAT

£763.20

Porto
2
-

Inc. VAT

£831.60

Porto
2
-

Inc. VAT

£848.74

Porto
1
95+ (VN)

Inc. VAT

£1,129.54

Vinous (95+)

Bright medium ruby. Utterly primary aromas of black cherry, licorice and violet are lifted by an impression of almost peppery acidity. Sharply delineated and extremely pure; less thick today than the young 2003 but then this is an infant and superbly balanced for decades of evolution in bottle. Finishes with a high pitch, the tannins spreading out to coat the teeth and the dark fruit flavors reverberating. Far from the richest vintage of the vertical tasting, but this beauty can safely be lost in your cellar for a couple decades. A splendid achievement in the context of the vintage.

More Info

Porto
4
99 (WS)

Inc. VAT

£481.40

Wine Spectator (99)

This sports serious heft, with a core of brooding fig jam, ganache, Christmas pudding and pastis-soaked black currant notes, followed by a powerhouse finish of smoldering charcoal and tar. The feel is remarkably velvety and rounded overall, with a mouthwatering licorice root element adding to the already considerable length. Best from 2026 through 2056.

More Info

Porto
1
97 (WA)

Inc. VAT

£727.20

Wine Advocate (97)

The 2004 Vintage Port Nacional is a declared Vintage Port aged for 18 months in wooden casks. An old vines field blend, it comes in at just 79 grams per liter of residual sugar, rather dry on paper and in perception. Typically graceful and leaning on elegance in the mid-palate, it is laced with some herbs and rhubarb up front. It is very aromatic and it opens with a distinctive flavor profile compared to others in the Vintage Port lineup that I had open. In the mid-palate, it seems like a very fine table wine in some ways, showing remarkable finesse and focus, and a rather dry finish. It is completely closed and gives little. The structure and the underlying concentration are all obvious, though. They are classic and they make this a cellar candidate from the get-go. Despite being over a decade old, this is tight, firm, powerful and too young. After playing around with it for several days, I saw it finally begin to blossom, to show fresh fruit and something besides austerity. By the end of the week, it was far more evolved, showing its wonderful concentration, increasingly interesting intensity of flavor and a long finish. It is never obvious, but it is always quite gorgeous. This is an old school Port on an old school schedule. It needs cellaring. If extended aeration makes it at least a bit approachable, it is not exactly showing all it has and all it can be. Be patient--even if it is more approachable in a decade or so, that won't be even close to its peak. If you're patient and young, give it a try around 2040.

More Info

Porto
4
100 (WA)

Inc. VAT

£5,017.42

Wine Advocate (100)

The 2011 Vintage Port Nacional is a field blend aged for 18 months in wood before release. It comes in with 94.6 grams per liter of residual sugar and, if anything, tastes drier. This is a monumental Nacional that justifies its cult reputation. Still showing rather primary, young fruit, it is laced with herbs and a hint of resin. It is just plain delicious, even while showing some austerity. Fresh, clean and lively, its tension on the finish serves it in good stead, enlivening the wine along the way. The balance is perfect. Elegant but still very concentrated, more than the 2004 also reviewed, it expands in the glass as it airs out, coats the palate nicely and then becomes ever more intense. If the first tastes were all about the fruit, this wound up being about its backbone and firmness, what I typically expect. The tannins are not searing, in a sense--they are hard, not harsh--but make no mistake: it shuts down with a bang and does a fine job of seizing the tongue. It's built for the long haul, of course. Some five days later, it had not changed a lot, but the fruit was fighting back a little harder. After another five days, the fruit became pretty darned delicious. It will eventually win, but you need patience for this Port to come into balance--and show complexity, equally important. Even after ten days open, it still tightened on the finish and showed pure power. It's a beauty.

More Info

Porto
1
100 (WA)

Inc. VAT

£1,097.00

Wine Advocate (100)

The 2017 Vintage Port Nacional is a field blend, mostly Touriga Nacional, Touriga Franca, Tinto Cão, Sousão and Tinta Roriz, aged for 18 months in old wood. It comes in at 99 grams of residual sugar and was bottled about a month before this tasting after 18 months in wooden vats. In 2016, I might've made an argument that the regular Noval was better. In this vintage, this seems to be a clear choice, granting that Ports change constantly in their youth. Its siblings at all levels in the last few vintages are very fine, but this is an indisputable benchmark that seems to better them all. Rich and vibrant, this has plenty of stuffing and flavor, more than the regular Noval. Then, it adds layer after layer of power. A couple of hours of air makes both the flavors and tannins more intense. It is simply gripping—yet also remarkably fresh. It's a great Noval, and one of the shortlist candidates for Wine of the Vintage. There were 200 cases produced.

More Info

Porto
2
98 (VN)

Inc. VAT

£1,639.57

Vinous (98)

Last but certainly not least, the 2019 Quinta do Noval Naçional Vintage Port comes from Noval's un-grafted vines and undergoes essentially the same maturation as the regular Noval. It is more backward on the nose compared to the Noval, demands time to open, before eventually revealing black cherries, tar, tobacco and clove. A touch of smoke and eucalyptus make an appearance with time. The palate is absolutely sublime with a perfectly judged line of acidity; a Naçional that is full of tension and energy, finely chiselled tannins and an enthralling crescendo towards the spicy and peppery finish. This is quite profound.

More Info

Porto
2
99 (VN)

Inc. VAT

£1,687.40

Vinous (99)

The 2020 Nacional was picked from 1 to 22 September, a relatively short harvest. It has a magnificent, exquisitely defined bouquet with a purity that bowls you over, perhaps even more intense than the 2019 Nacional tasted alongside. The palate is extraordinarily pure and intense, slightly viscous in texture, with layers of cassis, black cherries, blood orange and a dab of spice. Seamless on the finish. This is a worthy follow-up to the stellar 2019 Nacional. The two will fight between themselves for supremacy. Tasted at the Quinta do Noval tasting at Spring restaurant in London.

More Info

Douro
1
96 (DC)

Inc. VAT

£409.24

Decanter (96)

Made only in top years from the best lots, like all Noval's reds this is fermented in stainless steel then aged in French oak - in this case for 10 months in 35% new oak. Signature orange blossom riffs make for a delicate interplay of fruit and flower. A plume of fine, schistous tannins and bright acidity gently but persuasively anchor and extend its inky, perfumed black berry and plum fruits, with hints of bergamot, milk chocolate, clove, cedar and cinnamon. Very fine and such a great example of the variety, and nearly half the price of the Reserva!

More Info
Product Name
Region
Qty
Score
Price

Porto
1
-

Inc. VAT

£2,253.60

Porto
1
-

In Bond

£191.00

Porto
3
-

In Bond

£192.00

Porto
1
-

Inc. VAT

£637.20

Porto
3
94 (VN)

Inc. VAT

£375.60

Vinous (94)

Deep saturated ruby. Supersweet but vibrant aromas of crystallized dark berries, flowers, licorice and bitter chocolate. Very dense and medium-sweet, with superb concentration of flavor and lovely pliancy. Captivating hint of cocoa powder. Finishes with big but thoroughly ripe tannins and an explosive whiplash of flavor.

More Info

Porto
3
97 (WA)

In Bond

£427.00

Wine Advocate (97)

The 2011 Vintage Port hasn't been seen in a while. It begins our mini-vertical this issue. Showing rich and gorgeous fruit, this is pure, young and elegant. There is still plenty of power here, but decanting a small portion for about three hours gave me some hope that it would be approachable a bit sooner than anticipated. Noval has mid-palate finesse all the time—so, too, here. It makes this very graceful, despite the power and the first lush impression. The pure power does not detract from the feeling of elegance at all, as this comes together well. Dried herbs, eucalyptus and a long finish make this special, the complexity on the finish sealing the deal. This is early in this wine's evolution, but it is beginning to open its eyes and peek out at the world.

More Info

Porto
1
94 (WA)

In Bond

£453.00

Wine Advocate (94)

The 2012 Vintage Port is part of our mini-vertical this issue. Since this was last seen, it has come along beautifully. It is actually richer, lusher and more seductive than the 2011, which focuses on power, while still showing admirable mid-palate finesse. That said, it really isn't as concentrated, and it certainly is not as well structured. It is still an unusually sexy Noval with a hedonistic overlay. It is pretty approachable. You may not conclude it is the best of the group, but everyone's going to adore it.

More Info

Porto
4
98 (JS)

In Bond

£315.00

James Suckling (98)

This is a superb baby Noval that reminds me of the 1966. Chewy yet so polished. The light sweetness suggests an overall dialing back of the sugar content. Stemmy and lightly green. A truly classic Noval. Almost all from Pinhao. Buy. Better in 2025.

More Info

Porto
1
97 (VN)

In Bond

£386.00

Vinous (97)

The 2017 Quinta do Noval Vintage Port was picked from August 21 to September 28 under perfect conditions. It has a tightly wound bouquet that requires a lot of aeration. Eventually it reveals fabulous, detailed aromas of cassis, bilberry jam, crushed stone and pressed violets, later hints of orange blossom and quince. The palate is pure class. Saturated tannins, wonderful structure but the headline is the intensity of fruit. I cannot remember a Noval with this penetration, almost overwhelming the senses as layers of effervescent black plum and cassis fruit segue into a spicy finish that fans out like there is no tomorrow. Is this the best Quinta do Noval ever?

More Info

Porto
5
97+ (GS)

In Bond

£177.00

Greg Sherwood MW (97+)

Made from a fine selection of grapes including Touriga Nacional, Touriga Francesa, Tinto Cão, Sousão and Tinta Roriz sourced from 145 hectares over three large areas of vineyards allowed for a lot of flexibility at blending time, with the 2019 representing 13 different parcels that all add a unique character to the finished wine. Elegance and balance are the hallmarks and are all present in the 2019 in abundance. In many ways, the 2019 resembles the 2018 on steroids with just more profundity. Immediately attractive, deliciously forward and fresh, there is great finesse and balance in evidence with a silky, creamy texture and a youthful approachability. Gone are the old school grippy tannins of years gone by that used to be found on most young vintage Ports. Indeed the 2019 shows no less tannins and structure, just much more precision, purity, freshness and black fruit focus.

More Info

Porto
1
97 (VN)

In Bond

£177.00

Vinous (97)

The 2020 Vintage Port from Noval, which was picked from 1 to 22 September, has a residual sugar of 115g/l. It is forward and lively on the nose with macerated black cherries, cassis, raisin and pressed iris flower. Fine delineation and focus. The palate is medium-bodied with an attractive peppery entry. Lively, good depth and density, this is very focused with impressive structure behind it. Yet there is no heaviness and there is just the right amount of salinity to keep it on its toes on the finish. Exquisite. Tasted at the Quinta do Noval tasting at Spring restaurant in London.

More Info

Porto
5
-

In Bond

£173.00

Porto
1
99 (WA)

Inc. VAT

£5,192.40

Wine Advocate (99)

Amazingly, the importer still has tiny stocks of such legendary ports as the 1970, 1963, and 1962 Nacionals. In most vintages the production of Quinta do Noval Nacional is no more than 250-275 cases. The 1970,1963,1962 and 1994 are candidates to achieve perfect scores. The 1963 Nacional's opaque purple color is remarkable, looking more like a 1992 than a 33-year old port. The wine possessed a fabulously smoky, cassis, black-cherry, peppery nose. After thirty minutes in the glass, fruitcake notes and more evolved aromas emerged. This port is so concentrated it defies belief, with extraordinary balance, and, like its two siblings, well-integrated alcohol and tannin. The impression is one of a silky, succulent, voluptuously-textured mouthful of exceptionally extracted port. This is a legend in the making. In 30-40 years it may well be considered, along with the 1931, as one of the greatest ports ever produced. Those lucky few with a bottle or two should plan to hold onto them for another decade before pulling the cork. It, too, is a hundred-year port.

More Info

Porto
1
99 (WA)

Inc. VAT

£15,234.00

Wine Advocate (99)

Amazingly, the importer still has tiny stocks of such legendary ports as the 1970, 1963, and 1962 Nacionals. In most vintages the production of Quinta do Noval Nacional is no more than 250-275 cases. The 1970,1963,1962 and 1994 are candidates to achieve perfect scores. The 1963 Nacional's opaque purple color is remarkable, looking more like a 1992 than a 33-year old port. The wine possessed a fabulously smoky, cassis, black-cherry, peppery nose. After thirty minutes in the glass, fruitcake notes and more evolved aromas emerged. This port is so concentrated it defies belief, with extraordinary balance, and, like its two siblings, well-integrated alcohol and tannin. The impression is one of a silky, succulent, voluptuously-textured mouthful of exceptionally extracted port. This is a legend in the making. In 30-40 years it may well be considered, along with the 1931, as one of the greatest ports ever produced. Those lucky few with a bottle or two should plan to hold onto them for another decade before pulling the cork. It, too, is a hundred-year port.

More Info

Porto
2
89 (VN)

In Bond

£741.00

Vinous (89)

Dullish medium red with a sign of browning. Mature aromas of redcurrant, marzipan, smoke, underbrush and gunflint, plus a whiff of exotic fruits. Moderately dense and rich in extract but can't match the wines of the '90s for depth of flavor, definition or lift. Seems quite evolved and going nowhere. Finishes with notes of dusty dried leaves and walnut. Ready to drink and unlikely to gain from further patience. From what Christian Seely described as a light vintage: the regular '75 vintage ports are fading away.

More Info

Porto
1
-

Inc. VAT

£763.20

Porto
2
-

Inc. VAT

£831.60

Porto
2
-

In Bond

£703.00

Porto
1
95+ (VN)

In Bond

£937.00

Vinous (95+)

Bright medium ruby. Utterly primary aromas of black cherry, licorice and violet are lifted by an impression of almost peppery acidity. Sharply delineated and extremely pure; less thick today than the young 2003 but then this is an infant and superbly balanced for decades of evolution in bottle. Finishes with a high pitch, the tannins spreading out to coat the teeth and the dark fruit flavors reverberating. Far from the richest vintage of the vertical tasting, but this beauty can safely be lost in your cellar for a couple decades. A splendid achievement in the context of the vintage.

More Info

Porto
4
99 (WS)

In Bond

£397.00

Wine Spectator (99)

This sports serious heft, with a core of brooding fig jam, ganache, Christmas pudding and pastis-soaked black currant notes, followed by a powerhouse finish of smoldering charcoal and tar. The feel is remarkably velvety and rounded overall, with a mouthwatering licorice root element adding to the already considerable length. Best from 2026 through 2056.

More Info

Porto
1
97 (WA)

Inc. VAT

£727.20

Wine Advocate (97)

The 2004 Vintage Port Nacional is a declared Vintage Port aged for 18 months in wooden casks. An old vines field blend, it comes in at just 79 grams per liter of residual sugar, rather dry on paper and in perception. Typically graceful and leaning on elegance in the mid-palate, it is laced with some herbs and rhubarb up front. It is very aromatic and it opens with a distinctive flavor profile compared to others in the Vintage Port lineup that I had open. In the mid-palate, it seems like a very fine table wine in some ways, showing remarkable finesse and focus, and a rather dry finish. It is completely closed and gives little. The structure and the underlying concentration are all obvious, though. They are classic and they make this a cellar candidate from the get-go. Despite being over a decade old, this is tight, firm, powerful and too young. After playing around with it for several days, I saw it finally begin to blossom, to show fresh fruit and something besides austerity. By the end of the week, it was far more evolved, showing its wonderful concentration, increasingly interesting intensity of flavor and a long finish. It is never obvious, but it is always quite gorgeous. This is an old school Port on an old school schedule. It needs cellaring. If extended aeration makes it at least a bit approachable, it is not exactly showing all it has and all it can be. Be patient--even if it is more approachable in a decade or so, that won't be even close to its peak. If you're patient and young, give it a try around 2040.

More Info

Porto
4
100 (WA)

In Bond

£4,169.00

Wine Advocate (100)

The 2011 Vintage Port Nacional is a field blend aged for 18 months in wood before release. It comes in with 94.6 grams per liter of residual sugar and, if anything, tastes drier. This is a monumental Nacional that justifies its cult reputation. Still showing rather primary, young fruit, it is laced with herbs and a hint of resin. It is just plain delicious, even while showing some austerity. Fresh, clean and lively, its tension on the finish serves it in good stead, enlivening the wine along the way. The balance is perfect. Elegant but still very concentrated, more than the 2004 also reviewed, it expands in the glass as it airs out, coats the palate nicely and then becomes ever more intense. If the first tastes were all about the fruit, this wound up being about its backbone and firmness, what I typically expect. The tannins are not searing, in a sense--they are hard, not harsh--but make no mistake: it shuts down with a bang and does a fine job of seizing the tongue. It's built for the long haul, of course. Some five days later, it had not changed a lot, but the fruit was fighting back a little harder. After another five days, the fruit became pretty darned delicious. It will eventually win, but you need patience for this Port to come into balance--and show complexity, equally important. Even after ten days open, it still tightened on the finish and showed pure power. It's a beauty.

More Info

Porto
1
100 (WA)

In Bond

£910.00

Wine Advocate (100)

The 2017 Vintage Port Nacional is a field blend, mostly Touriga Nacional, Touriga Franca, Tinto Cão, Sousão and Tinta Roriz, aged for 18 months in old wood. It comes in at 99 grams of residual sugar and was bottled about a month before this tasting after 18 months in wooden vats. In 2016, I might've made an argument that the regular Noval was better. In this vintage, this seems to be a clear choice, granting that Ports change constantly in their youth. Its siblings at all levels in the last few vintages are very fine, but this is an indisputable benchmark that seems to better them all. Rich and vibrant, this has plenty of stuffing and flavor, more than the regular Noval. Then, it adds layer after layer of power. A couple of hours of air makes both the flavors and tannins more intense. It is simply gripping—yet also remarkably fresh. It's a great Noval, and one of the shortlist candidates for Wine of the Vintage. There were 200 cases produced.

More Info

Porto
2
98 (VN)

In Bond

£1,363.00

Vinous (98)

Last but certainly not least, the 2019 Quinta do Noval Naçional Vintage Port comes from Noval's un-grafted vines and undergoes essentially the same maturation as the regular Noval. It is more backward on the nose compared to the Noval, demands time to open, before eventually revealing black cherries, tar, tobacco and clove. A touch of smoke and eucalyptus make an appearance with time. The palate is absolutely sublime with a perfectly judged line of acidity; a Naçional that is full of tension and energy, finely chiselled tannins and an enthralling crescendo towards the spicy and peppery finish. This is quite profound.

More Info

Porto
2
99 (VN)

In Bond

£1,402.00

Vinous (99)

The 2020 Nacional was picked from 1 to 22 September, a relatively short harvest. It has a magnificent, exquisitely defined bouquet with a purity that bowls you over, perhaps even more intense than the 2019 Nacional tasted alongside. The palate is extraordinarily pure and intense, slightly viscous in texture, with layers of cassis, black cherries, blood orange and a dab of spice. Seamless on the finish. This is a worthy follow-up to the stellar 2019 Nacional. The two will fight between themselves for supremacy. Tasted at the Quinta do Noval tasting at Spring restaurant in London.

More Info

Douro
1
96 (DC)

In Bond

£325.00

Decanter (96)

Made only in top years from the best lots, like all Noval's reds this is fermented in stainless steel then aged in French oak - in this case for 10 months in 35% new oak. Signature orange blossom riffs make for a delicate interplay of fruit and flower. A plume of fine, schistous tannins and bright acidity gently but persuasively anchor and extend its inky, perfumed black berry and plum fruits, with hints of bergamot, milk chocolate, clove, cedar and cinnamon. Very fine and such a great example of the variety, and nearly half the price of the Reserva!

More Info
Name
Price Low
Price High
Year (Old)
Year (New)