Raats
About Raats
Bruwer Raats is the gentle giant winemaking genius who has forged a new path for Chenin Blanc in South Africa's foremost vinous region, Stellenbosch. Founded in 2000 with a dedicated focus on terroir-specific expressions of Chenin Blanc and Cabernet Franc, Raats Family was one of the first producers in the country to bottle single-varietal wine.
No easy feat, to pioneer a new style of wine when the vast majority of one's peers are achieving tremendous success with blends. The confidence of Raats to make wine his own way and label it under his own name is a testament to the extraordinary quality of his fruit, and his cuvées have garnered him substantial critical acclaim – thoroughly well-deserved.
Nearly twenty years later, Raats Family is one of the most sought-after and consistently exciting producers in the country which has (arguably) the single most exciting fine wine scene in the world. Very much at the forefront of South Africa's wave of avant-garde and highly driven young winemakers, Bruwer Raats is hyper-focused on terroir expression – one can afford to be with such stunning terroir to express!
Viniculture
The Eden "High Density" Chenin Blanc is sourced from a single vineyard in the Polkadraai appellation of Stellenbosch. Ancient, decomposed granite soils were planted with Chenin Blanc vines shortly after Raats founded his eponymous winery, individually trellised at a ratio of 8,000 vines per hectare - "high density" indeed. Hand harvested and fermented whole bunch with nothing but indigenous yeast, buyers have been consistently enthralled by the purity and transparency of this stunning cuvée.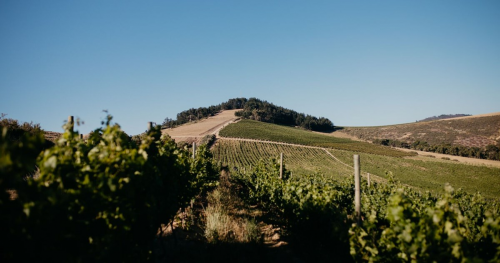 Prices:
Product Name
Region
Qty
Score
Price
Coastal Region
1
95 (VN)

Inc. VAT

£114.47

Vinous (95)

The 2019 Cabernet Franc Dolomite has an energetic, tensile nose of wonderfully defined red and black fruit, sage, bell pepper and clove aromas; hints of dried blood emerge with time. The palate is very well balanced, taut and fresh, with supple tannins, a fine bead of acidity, a harmonious, sophisticated finish, and suggestions of black pepper on the aftertaste. This is a brilliant Cabernet Franc from Raats that will age gloriously.

More Info

Coastal Region
1
95 (VN)

Inc. VAT

£304.07

Vinous (95)

The 2019 Cabernet Franc Dolomite has an energetic, tensile nose of wonderfully defined red and black fruit, sage, bell pepper and clove aromas; hints of dried blood emerge with time. The palate is very well balanced, taut and fresh, with supple tannins, a fine bead of acidity, a harmonious, sophisticated finish, and suggestions of black pepper on the aftertaste. This is a brilliant Cabernet Franc from Raats that will age gloriously.

More Info

Coastal Region
1
97 (VN)

Inc. VAT

£370.07

Vinous (97)

The 2018 MR de Compostella is a blend of 54% Cabernet Franc, 23% Cabernet Sauvignon, 15% Malbec, 5% Merlot and 3% Petit Verdot. It presents a compelling bouquet of blackberry, charcoal, cedar and tobacco, all showing wonderful delineation and focus. But it is not the most flamboyant on the nose compared to other vintages; this takes its time to open at a stately pace. The palate is medium-bodied with saturated tannins, perfectly judged acidity, a silky-smooth texture and an utterly harmonious, complex finish. Residues of allspice and clove linger on the long aftertaste. Brilliant.

More Info

Coastal Region
1
98 (GS)

Inc. VAT

£364.07

Greg Sherwood MW (98)

Never made with exactly the same blend in any two vintages, the 2020 is a classic Cape Bordeaux assemblage of 30% Cabernet Franc, 28% Cabernet Sauvignon, 21% Malbec, 16% Merlot and 5% Petit Verdot with a total production of only 1,000 x 6. The wine displays a real intensity in the glass with a ruby red rim and a red / black plum heart. The aromatics are vibrant and fabulously perfumed, bursting from the glass with expressive notes of red and black berry fruits, black currant, raspberry, red and black cherry, before notes of earthy blueberry emerge with suggestions of pressed violets, lavender, sweet sandalwood, star anise and graphite spice. On the palate, the vintage's regal elegance emerges with exhilarating acids framing the plush opulent red and back berry fruits, saline cassis, tart red cherry and a blueberry confectionary generosity. Tasting the wine with Bruwer Raats, inevitable comparisons were made to the iconic 2017 MR, with both wines sharing a beautifully bright acid freshness and a weightless concentration of pure berry fruits with only the slightest suggestion of vanilla oak spice. This really is a wine with a mixed palette of colours, flavours and fruits and the most seamlessly elegant, finessed velvety tannins. Following on from the 2018 blockbuster, with no 2019 MR produced, this 2020 is a bold, enchanting, characterful wine full of precision that trumpets the return of this incredible benchmark Cape classic. A breathtaking wine on so many levels. Drink from 2024 to 2045+.

More Info

Coastal Region
1
-

Inc. VAT

£130.07
Product Name
Region
Qty
Score
Price
Coastal Region
1
95 (VN)

In Bond

£82.00

Vinous (95)

The 2019 Cabernet Franc Dolomite has an energetic, tensile nose of wonderfully defined red and black fruit, sage, bell pepper and clove aromas; hints of dried blood emerge with time. The palate is very well balanced, taut and fresh, with supple tannins, a fine bead of acidity, a harmonious, sophisticated finish, and suggestions of black pepper on the aftertaste. This is a brilliant Cabernet Franc from Raats that will age gloriously.

More Info

Coastal Region
1
95 (VN)

In Bond

£240.00

Vinous (95)

The 2019 Cabernet Franc Dolomite has an energetic, tensile nose of wonderfully defined red and black fruit, sage, bell pepper and clove aromas; hints of dried blood emerge with time. The palate is very well balanced, taut and fresh, with supple tannins, a fine bead of acidity, a harmonious, sophisticated finish, and suggestions of black pepper on the aftertaste. This is a brilliant Cabernet Franc from Raats that will age gloriously.

More Info

Coastal Region
1
97 (VN)

In Bond

£295.00

Vinous (97)

The 2018 MR de Compostella is a blend of 54% Cabernet Franc, 23% Cabernet Sauvignon, 15% Malbec, 5% Merlot and 3% Petit Verdot. It presents a compelling bouquet of blackberry, charcoal, cedar and tobacco, all showing wonderful delineation and focus. But it is not the most flamboyant on the nose compared to other vintages; this takes its time to open at a stately pace. The palate is medium-bodied with saturated tannins, perfectly judged acidity, a silky-smooth texture and an utterly harmonious, complex finish. Residues of allspice and clove linger on the long aftertaste. Brilliant.

More Info

Coastal Region
1
98 (GS)

In Bond

£290.00

Greg Sherwood MW (98)

Never made with exactly the same blend in any two vintages, the 2020 is a classic Cape Bordeaux assemblage of 30% Cabernet Franc, 28% Cabernet Sauvignon, 21% Malbec, 16% Merlot and 5% Petit Verdot with a total production of only 1,000 x 6. The wine displays a real intensity in the glass with a ruby red rim and a red / black plum heart. The aromatics are vibrant and fabulously perfumed, bursting from the glass with expressive notes of red and black berry fruits, black currant, raspberry, red and black cherry, before notes of earthy blueberry emerge with suggestions of pressed violets, lavender, sweet sandalwood, star anise and graphite spice. On the palate, the vintage's regal elegance emerges with exhilarating acids framing the plush opulent red and back berry fruits, saline cassis, tart red cherry and a blueberry confectionary generosity. Tasting the wine with Bruwer Raats, inevitable comparisons were made to the iconic 2017 MR, with both wines sharing a beautifully bright acid freshness and a weightless concentration of pure berry fruits with only the slightest suggestion of vanilla oak spice. This really is a wine with a mixed palette of colours, flavours and fruits and the most seamlessly elegant, finessed velvety tannins. Following on from the 2018 blockbuster, with no 2019 MR produced, this 2020 is a bold, enchanting, characterful wine full of precision that trumpets the return of this incredible benchmark Cape classic. A breathtaking wine on so many levels. Drink from 2024 to 2045+.

More Info

Coastal Region
1
-

In Bond

£95.00