Raymond Usseglio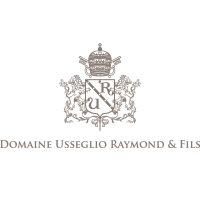 About Domaine Raymond Usseglio
Arriving in the Rhône Valley in 1931, Francis Usseglio founded his winery in Châteauneuf-du-Pape in 1948, which was eventually handed over to one of his two sons, Pierre. Raymond, his other son, founded Domaine Raymond Usseglio in 1963, choosing to bottle and sell his wines right from the start, a rather uncommon practice at that time. Given the later start, Domaine Raymond Usseglio has been somewhat overshadowed by its sibling Domaine but critics are quickly taking note of how Raymond Usseglio is rising towards parity, as detailed by Dunnuck and Parker's astute observations.
"Readers looking for the next superstar estate in Châteauneuf du Pape and Côtes du Rhône need to get on Raymond Usseglio's bandwagon ASAP as the quality here is equal to anything out there today. I still remember writing in 2016 how the quality was on the uptick, and there's no better example than these latest 2018s and 2019s."
Jeb Dunnuck
"There are two superb Usseglio estates in Châteauneuf du Pape, and this one, although somewhat in the shadow of the recent efforts of the Domaine Pierre Usseglio, should never to be discounted as the wines from Raymond Usseglio are top-notch and classic in style."
Robert M. Parker Jr.
Prices:
Year
Wine
Region
Format
Qty
Score
Price
Wishlist

Domaine Raymond Usseglio & Fils La Part des Anges Chateauneuf du Pape 2017 (6x75cl)

Inc. VAT: £518.87

2017
Rhone
6x75cl
2
-
Inc. VAT: £518.87

Domaine Raymond Usseglio & Fils La Part des Anges Chateauneuf du Pape 2018 (6x75cl)

Inc. VAT: £354.47

2018
Rhone
6x75cl
5
-
Inc. VAT: £354.47

Domaine Raymond Usseglio & Fils La Part des Anges Chateauneuf du Pape 2019 (3x150cl)

Inc. VAT: £415.67

2019
Rhone
3x150cl
1
94-96 (JD)

Read Review/Description

Inc. VAT: £415.67

Domaine Raymond Usseglio & Fils La Part des Anges Chateauneuf du Pape 2019 (6x75cl)

Inc. VAT: £425.27

2019
Rhone
6x75cl
1
94-96 (JD)

Read Review/Description

Inc. VAT: £425.27

Raymond Usseglio Chateauneuf-du-Pape Imperiale 2010 (3x75cl)

Inc. VAT: £832.44

2010
Rhone
3x75cl
1
94 (VN)

Read Review/Description

Inc. VAT: £832.44

Raymond Usseglio Chateauneuf-du-Pape Imperiale 2015 (3x150cl)

Inc. VAT: £427.67

2015
Rhone
3x150cl
1
94 (WA)

Read Review/Description

Inc. VAT: £427.67

Raymond Usseglio Chateauneuf-du-Pape Imperiale 2015 (6x75cl)

Inc. VAT: £442.07

2015
Rhone
6x75cl
1
94 (WA)

Read Review/Description

Inc. VAT: £442.07

Raymond Usseglio Chateauneuf-du-Pape Imperiale 2016 (6x75cl)

Inc. VAT: £331.92

2016
Rhone
6x75cl
1
96-100 (JD)

Read Review/Description

Inc. VAT: £331.92

Raymond Usseglio Chateauneuf-du-Pape Imperiale 2017 (6x75cl)

Inc. VAT: £499.67

2017
Rhone
6x75cl
1
94 (VN)

Read Review/Description

Inc. VAT: £499.67

Raymond Usseglio Chateauneuf-du-Pape Imperiale 2019 (6x75cl)

Inc. VAT: £316.07

2019
Rhone
6x75cl
4
96-98 (JD)

Read Review/Description

Inc. VAT: £316.07

Raymond Usseglio Chateauneuf-du-Pape Imperiale 2020 (3x150cl)

Inc. VAT: £419.27

2020
Rhone
3x150cl
1
-
Inc. VAT: £419.27

Raymond Usseglio Chateauneuf-du-Pape Imperiale 2020 (6x75cl)

Inc. VAT: £396.47

2020
Rhone
6x75cl
2
-
Inc. VAT: £396.47
Year
Wine
Region
Format
Qty
Score
Price
Wishlist

Domaine Raymond Usseglio & Fils La Part des Anges Chateauneuf du Pape 2017 (6x75cl)

In Bond: £419.00

2017
Rhone
6x75cl
2
-
In Bond: £419.00

Domaine Raymond Usseglio & Fils La Part des Anges Chateauneuf du Pape 2018 (6x75cl)

In Bond: £282.00

2018
Rhone
6x75cl
5
-
In Bond: £282.00

Domaine Raymond Usseglio & Fils La Part des Anges Chateauneuf du Pape 2019 (3x150cl)

In Bond: £333.00

2019
Rhone
3x150cl
1
94-96 (JD)

Read Review/Description

In Bond: £333.00

Domaine Raymond Usseglio & Fils La Part des Anges Chateauneuf du Pape 2019 (6x75cl)

In Bond: £341.00

2019
Rhone
6x75cl
1
94-96 (JD)

Read Review/Description

In Bond: £341.00

Raymond Usseglio Chateauneuf-du-Pape Imperiale 2010 (3x75cl)

In Bond: £687.00

2010
Rhone
3x75cl
1
94 (VN)

Read Review/Description

In Bond: £687.00

Raymond Usseglio Chateauneuf-du-Pape Imperiale 2015 (3x150cl)

In Bond: £343.00

2015
Rhone
3x150cl
1
94 (WA)

Read Review/Description

In Bond: £343.00

Raymond Usseglio Chateauneuf-du-Pape Imperiale 2015 (6x75cl)

In Bond: £355.00

2015
Rhone
6x75cl
1
94 (WA)

Read Review/Description

In Bond: £355.00

Raymond Usseglio Chateauneuf-du-Pape Imperiale 2016 (6x75cl)

In Bond: £263.21

2016
Rhone
6x75cl
1
96-100 (JD)

Read Review/Description

In Bond: £263.21

Raymond Usseglio Chateauneuf-du-Pape Imperiale 2017 (6x75cl)

In Bond: £403.00

2017
Rhone
6x75cl
1
94 (VN)

Read Review/Description

In Bond: £403.00

Raymond Usseglio Chateauneuf-du-Pape Imperiale 2019 (6x75cl)

In Bond: £250.00

2019
Rhone
6x75cl
4
96-98 (JD)

Read Review/Description

In Bond: £250.00

Raymond Usseglio Chateauneuf-du-Pape Imperiale 2020 (3x150cl)

In Bond: £336.00

2020
Rhone
3x150cl
1
-
In Bond: £336.00

Raymond Usseglio Chateauneuf-du-Pape Imperiale 2020 (6x75cl)

In Bond: £317.00

2020
Rhone
6x75cl
2
-
In Bond: £317.00