Roche de Bellene
About Maison Roche de Bellene
Renowned winemaker Nicolas Potel (son of Pousse d'Or's Gerard Potel) heads up a number of successful winemaking ventures in the Cote d'Or including his own Domaine de Bellene, his negociant business Maison Roche de Bellene, and a more recent specially curated collection of finished wines, which are a part of his "Collection Bellenum." Potel has endeavoured to make the most of his finely honed tasting skills and wildly impressive list of contacts in the Cote d'Or with Collection Bellenum. Unlike the domaine wines of his Domaine de Bellene or his negociant wines, Maison Roche de Bellene, Collection Bellenum, is a carefully cultivated and constantly evolving range of wines which he has sourced straight from other producer's cellars provenance.
A pioneer of a great many things in the region, his groundbreaking viticultural techniques to improve ripeness and concentration have been adopted across the whole of Burgundy. A significant proportion of the improved quality of wines and winemaking in the home of Pinot Noir is largely thanks to the Potel family.
An iconic personality of the Burgundian winemaking scene. He, alongside his late father, were really the pioneers of the great trend we are currently witnessing of winemaking dynasties moving away from cooperative-style producers to domaines (i.e. purchasing and cultivating their own holdings). Whilst naturally an extremely expensive shift to make, it without doubt allows for total control from vine to bottle and, in turn, superior quality wine.
A true master of that most prized aspect of Burgundian winemaking - an expression of individual terroir. Nicolas Potel was making 120 wines from 50 different appellations by the age of 33! Prodigious talent has now been mixed with vast experience, and year-after-year Maison Roche de Bellene makes some of the most coveted wines in Burgundy.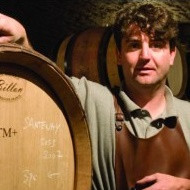 Name
Price Low
Price High
Year (Old)
Year (New)
Prices:
Product Name
Region
Qty
Score
Price

Burgundy
1
-

Inc. VAT

£990.04

Winery note: The Premier Cru vineyards of Nuits-Saint-Georges are divided into sections.
Damodes is positioned on the north side of the village immediately above Boudots (which sits adjacent to possibly Burgundies greatest premier Cru Vosne-Romanée Malconsorts) and on the border with Vosne-Romanée
The vineyard is on the upper slope with well-draining soil. The wines, whilst clearly made in the style of Nuits-Saint-Georges, show an influence from Vosne-Romanée next door. Notable floral notes and black fruit flavours.

More Info

Burgundy
1
-

Inc. VAT

£453.64

Burgundy
1
-

Inc. VAT

£1,035.62

Burgundy
1
91-94 (VN)

Inc. VAT

£1,100.44

Vinous (91-94)

Bright dark red. Compelling nose offers raspberry, blueberry, clove, smoky minerality, coffee and mocha. Highly concentrated and vibrant, with a distinctly saline character leavening the wine's sweetness. The strong brown spice element carries through on the palate. Finishes very long but a bit youthfully brutal, with strong, almost tart acidity. This will need extended aging to come into harmony.

More Info

Burgundy
1
94-97 (VN (ST))

Inc. VAT

£1,357.24

Vinous - Stephen Tanzer (94-97)

Medium red, a bit less deep than the Clos de Beze. Medicinal raspberry, red cherry, flowers, crushed stone and a minty nuance on the nose; quite ethereal and perfumed, with little sign of the gamey, earthy side of this great grand cru. At once velvety and sharply etched, combining penetrating sweetness with terrific grip. Finishes with outstanding palate-staining perfume, a suggestion of menthol and noble tannins. Wonderfully delicate and light on its feet for all its power.

More Info

Burgundy
1
-

Inc. VAT

£2,619.64

Burgundy
3
-

Inc. VAT

£3,193.24

Burgundy
1
93-96 (VN)

Inc. VAT

£2,037.64

Vinous (93-96)

Good bright, deep red. Aromas of black raspberry, rose petal and menthol show an almost liqueur-like ripeness. Then wonderfully sappy and vinous in the mouth, with a powerful crushed stone element giving punch to the creamy mid-palate. This is in the style of Potel's Lavaux Saint-Jaques, offering outstanding precision and class and a powerful impression of energy. Can't quite match the Chambertin for sheer grip but this wine is like a wake-up call to the taste buds. (The Griottes-Chambertin, which finished its malo later, was quite youthfully clenched and oaky, and impossible to assess with confidence.)

More Info

Burgundy
2
18.5 (JR)

Inc. VAT

£2,140.84

Jancis Robinson (18.5)

Barrel sample. Mid cherry red. Sweet oak spice dominates the nose at first but with aeration the red fruit soars from the glass. Utterly seductive. Rich but dry on the palate, a lovely counterbalance between the fresh, vibrant fruit and the dry, tannic finesse. Scented on the palate, where the oak seems to disappear. Gorgeous.

More Info

Burgundy
3
-

Inc. VAT

£3,197.09

Burgundy
1
92-94 (VN)

Inc. VAT

£1,304.69

Vinous (92-94)

Bright, deep red. Lovely high-pitched aromas of raspberry, black cherry, minerals and rose petal, with a whiff of menthol. Juicy, sappy and delicate, with lovely precision and a light touch to the flavors of red fruits, smoky oak and earth. "True†Charmes in a juicy, elegant style.

More Info

Burgundy
3
93 (VN)

Inc. VAT

£2,024.47

Vinous (93)

(true Charmes): Deep, bright red. Dark berries, licorice and violet on the perfumed nose, with a hint of exotic oak. Sappy, chewy and concentrated, showing excellent energy and a weighless impression to the flavors of dark berries, flowers and saline minerality. Distinctly sweeter and more pliant than the Clos Vougeot from Maison Roche de Bellene but this tactile, extract-rich wine is built to age. Finishes with ripe but firm tannins and lingering sweetness. A lovely expression of Charmes terroir.

More Info

Burgundy
1
93 (VN)

Inc. VAT

£1,021.24

Vinous (93)

(true Charmes): Deep, bright red. Dark berries, licorice and violet on the perfumed nose, with a hint of exotic oak. Sappy, chewy and concentrated, showing excellent energy and a weighless impression to the flavors of dark berries, flowers and saline minerality. Distinctly sweeter and more pliant than the Clos Vougeot from Maison Roche de Bellene but this tactile, extract-rich wine is built to age. Finishes with ripe but firm tannins and lingering sweetness. A lovely expression of Charmes terroir.

More Info

Burgundy
2
-

Inc. VAT

£768.04

Burgundy
1
-

Inc. VAT

£473.09

Burgundy
1
89-91 (VN)

Inc. VAT

£1,170.29

Vinous (89-91)

Medium red. Rich, ripe aromas of red berries, smoked meat and earth; smells like a higher pH than the last few samples. Broad, ripe and dry in the mouth, and not yet filled in. More smoky oak, caramel and salty tones today than primary fruit. Oak tannins are noticeable on the finish. Perhaps in an awkward stage today, but I wanted more fruit.

More Info

Burgundy
4
92-95 (VN (ST))

Inc. VAT

£1,846.87

Vinous - Stephen Tanzer (92-95)

Deep red-ruby. Cherry liqueur, crushed rock, exotic spices and a lightly medicinal quality on the nose. Dense, velvety and sweet, with terrific vinosity and underlying spine intensifying the black cherry and dark berry flavors. Quite sweet on the back end, with the substantial tannins arriving late. This wine includes fruit from five different sources and very different sites, according to Potel. Splendid potential.

More Info

Burgundy
1
-

Inc. VAT

£960.04

Burgundy
1
92-95 (VN)

Inc. VAT

£1,584.04

Vinous (92-95)

Good deep red. Medicinal aromas of crushed black cherry, wild herbs and brown spices. Thicker on entry than the Clos Saint-Denis, then sweet, thick and powerful in the middle, with terrific medicinal reserve to the dark berry and licorice flavors. Densely packed and very backward today, even more dominated by its powerful backbone than the Clos Saint-Denis.

More Info

Burgundy
1
93+ (VN)

Inc. VAT

£1,656.07

Vinous (93+)

Dark, deep, bright red. Very closed, brooding nose suggests cassis and black cherry. Then surprisingly silky and seamless on the palate, with lovely inner-mouth energy and saline minerality to the red fruit and floral flavors. Really mounts in sweetness on the tactile, expansive peacock's tail of a finish without any loss of shape. In fact, this beauty tightened up with a day in the refrigerator.

More Info

Burgundy
1
-

Inc. VAT

£1,278.04

Burgundy
1
-

Inc. VAT

£667.24

Burgundy
6
-

Inc. VAT

£454.84

Burgundy
1
91-94 (VN)

Inc. VAT

£1,148.44

Vinous (91-94)

(this wine represents four different suppliers and four lieux-dits): Saturated deep red. Aromas of red berries, coffee, tobacco, smoky herbs and crushed rock. Dense, sappy and vinous, offering terrific lift and perfume to its red fruit, herb and minerals flavors. Distinctly high-toned wine with a lot of personality. Potel told me that this wine has volatile acidity of 0.65; normally his wines are in the 0.50-0.55 range. (The Grands-Echezeaux, though plush and sweet, was very reduced and a bit disjointed in November, so I will wait to taste the bottled wine next year.)

More Info

Burgundy
4
-

Inc. VAT

£702.83

Burgundy
1
-

Inc. VAT

£1,310.44

Burgundy
3
-

Inc. VAT

£1,358.69

Burgundy
2
-

Inc. VAT

£1,351.49

Burgundy
1
-

Inc. VAT

£2,619.64

Burgundy
1
-

Inc. VAT

£4,470.04
Product Name
Region
Qty
Score
Price

Burgundy
1
-

In Bond

£809.00

Winery note: The Premier Cru vineyards of Nuits-Saint-Georges are divided into sections.
Damodes is positioned on the north side of the village immediately above Boudots (which sits adjacent to possibly Burgundies greatest premier Cru Vosne-Romanée Malconsorts) and on the border with Vosne-Romanée
The vineyard is on the upper slope with well-draining soil. The wines, whilst clearly made in the style of Nuits-Saint-Georges, show an influence from Vosne-Romanée next door. Notable floral notes and black fruit flavours.

More Info

Burgundy
1
-

In Bond

£362.00

Burgundy
1
-

In Bond

£855.00

Burgundy
1
91-94 (VN)

In Bond

£901.00

Vinous (91-94)

Bright dark red. Compelling nose offers raspberry, blueberry, clove, smoky minerality, coffee and mocha. Highly concentrated and vibrant, with a distinctly saline character leavening the wine's sweetness. The strong brown spice element carries through on the palate. Finishes very long but a bit youthfully brutal, with strong, almost tart acidity. This will need extended aging to come into harmony.

More Info

Burgundy
1
94-97 (VN (ST))

In Bond

£1,115.00

Vinous - Stephen Tanzer (94-97)

Medium red, a bit less deep than the Clos de Beze. Medicinal raspberry, red cherry, flowers, crushed stone and a minty nuance on the nose; quite ethereal and perfumed, with little sign of the gamey, earthy side of this great grand cru. At once velvety and sharply etched, combining penetrating sweetness with terrific grip. Finishes with outstanding palate-staining perfume, a suggestion of menthol and noble tannins. Wonderfully delicate and light on its feet for all its power.

More Info

Burgundy
1
-

In Bond

£2,167.00

Burgundy
3
-

In Bond

£2,645.00

Burgundy
1
93-96 (VN)

In Bond

£1,682.00

Vinous (93-96)

Good bright, deep red. Aromas of black raspberry, rose petal and menthol show an almost liqueur-like ripeness. Then wonderfully sappy and vinous in the mouth, with a powerful crushed stone element giving punch to the creamy mid-palate. This is in the style of Potel's Lavaux Saint-Jaques, offering outstanding precision and class and a powerful impression of energy. Can't quite match the Chambertin for sheer grip but this wine is like a wake-up call to the taste buds. (The Griottes-Chambertin, which finished its malo later, was quite youthfully clenched and oaky, and impossible to assess with confidence.)

More Info

Burgundy
2
18.5 (JR)

In Bond

£1,768.00

Jancis Robinson (18.5)

Barrel sample. Mid cherry red. Sweet oak spice dominates the nose at first but with aeration the red fruit soars from the glass. Utterly seductive. Rich but dry on the palate, a lovely counterbalance between the fresh, vibrant fruit and the dry, tannic finesse. Scented on the palate, where the oak seems to disappear. Gorgeous.

More Info

Burgundy
3
-

In Bond

£2,645.00

Burgundy
1
92-94 (VN)

In Bond

£1,068.00

Vinous (92-94)

Bright, deep red. Lovely high-pitched aromas of raspberry, black cherry, minerals and rose petal, with a whiff of menthol. Juicy, sappy and delicate, with lovely precision and a light touch to the flavors of red fruits, smoky oak and earth. "True†Charmes in a juicy, elegant style.

More Info

Burgundy
3
93 (VN)

In Bond

£1,655.00

Vinous (93)

(true Charmes): Deep, bright red. Dark berries, licorice and violet on the perfumed nose, with a hint of exotic oak. Sappy, chewy and concentrated, showing excellent energy and a weighless impression to the flavors of dark berries, flowers and saline minerality. Distinctly sweeter and more pliant than the Clos Vougeot from Maison Roche de Bellene but this tactile, extract-rich wine is built to age. Finishes with ripe but firm tannins and lingering sweetness. A lovely expression of Charmes terroir.

More Info

Burgundy
1
93 (VN)

In Bond

£835.00

Vinous (93)

(true Charmes): Deep, bright red. Dark berries, licorice and violet on the perfumed nose, with a hint of exotic oak. Sappy, chewy and concentrated, showing excellent energy and a weighless impression to the flavors of dark berries, flowers and saline minerality. Distinctly sweeter and more pliant than the Clos Vougeot from Maison Roche de Bellene but this tactile, extract-rich wine is built to age. Finishes with ripe but firm tannins and lingering sweetness. A lovely expression of Charmes terroir.

More Info

Burgundy
2
-

In Bond

£624.00

Burgundy
1
-

In Bond

£375.00

Burgundy
1
89-91 (VN)

In Bond

£956.00

Vinous (89-91)

Medium red. Rich, ripe aromas of red berries, smoked meat and earth; smells like a higher pH than the last few samples. Broad, ripe and dry in the mouth, and not yet filled in. More smoky oak, caramel and salty tones today than primary fruit. Oak tannins are noticeable on the finish. Perhaps in an awkward stage today, but I wanted more fruit.

More Info

Burgundy
4
92-95 (VN (ST))

In Bond

£1,507.00

Vinous - Stephen Tanzer (92-95)

Deep red-ruby. Cherry liqueur, crushed rock, exotic spices and a lightly medicinal quality on the nose. Dense, velvety and sweet, with terrific vinosity and underlying spine intensifying the black cherry and dark berry flavors. Quite sweet on the back end, with the substantial tannins arriving late. This wine includes fruit from five different sources and very different sites, according to Potel. Splendid potential.

More Info

Burgundy
1
-

In Bond

£784.00

Burgundy
1
92-95 (VN)

In Bond

£1,304.00

Vinous (92-95)

Good deep red. Medicinal aromas of crushed black cherry, wild herbs and brown spices. Thicker on entry than the Clos Saint-Denis, then sweet, thick and powerful in the middle, with terrific medicinal reserve to the dark berry and licorice flavors. Densely packed and very backward today, even more dominated by its powerful backbone than the Clos Saint-Denis.

More Info

Burgundy
1
93+ (VN)

In Bond

£1,348.00

Vinous (93+)

Dark, deep, bright red. Very closed, brooding nose suggests cassis and black cherry. Then surprisingly silky and seamless on the palate, with lovely inner-mouth energy and saline minerality to the red fruit and floral flavors. Really mounts in sweetness on the tactile, expansive peacock's tail of a finish without any loss of shape. In fact, this beauty tightened up with a day in the refrigerator.

More Info

Burgundy
1
-

In Bond

£1,049.00

Burgundy
1
-

In Bond

£540.00

Burgundy
6
-

In Bond

£363.00

Burgundy
1
91-94 (VN)

In Bond

£941.00

Vinous (91-94)

(this wine represents four different suppliers and four lieux-dits): Saturated deep red. Aromas of red berries, coffee, tobacco, smoky herbs and crushed rock. Dense, sappy and vinous, offering terrific lift and perfume to its red fruit, herb and minerals flavors. Distinctly high-toned wine with a lot of personality. Potel told me that this wine has volatile acidity of 0.65; normally his wines are in the 0.50-0.55 range. (The Grands-Echezeaux, though plush and sweet, was very reduced and a bit disjointed in November, so I will wait to taste the bottled wine next year.)

More Info

Burgundy
4
-

In Bond

£575.00

Burgundy
1
-

In Bond

£1,076.00

Burgundy
3
-

In Bond

£1,113.00

Burgundy
2
-

In Bond

£1,107.00

Burgundy
1
-

In Bond

£2,167.00

Burgundy
1
-

In Bond

£3,709.00