Sandeman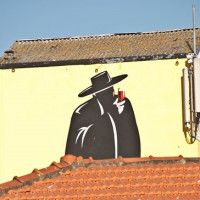 About Sandeman
Ever since George Sandeman branded his very first casks in 1805, his now-legendary surname has stood as one of the most iconic and respected in the vinous world.
One of the first Port houses to specialise in Aged Tawny Ports, the company was shipping "fine old Tawny Port, rare and scarce" in the mid-1800s. Literal centuries of expertise and significantly increased investment over the past two decades now see Sandeman's range of Tawny Ports the single most critically acclaimed range in the entire region.
Affectionately referred to as "mouthwash" in years gone by as it was served at the very end of the meal to refresh the palate after richer Vintage Ports, aged Tawny Port is often considered the "queen" to Vintage's "king" thanks to its refined elegance. It is its method of aging that differentiates this style from Vintage expressions, as Tawny is aged in small seasoned casks (or "lodge pipes") in which it goes through a gentle gradual process of oxidisation and esterification whereby the colour fades as the complexity of flavour and texture develops.
Prices:
Year
Wine
Region
Format
Qty
Score
Price
Wishlist

Sandeman Vau Vintage 1999 (6x75cl)

Inc. VAT: £124.80

1999
Porto
6x75cl
1
-
Inc. VAT: £124.80
Year
Wine
Region
Format
Qty
Score
Price
Wishlist

Sandeman Vau Vintage 1999 (6x75cl)

Inc. VAT: £124.80

1999
Porto
6x75cl
1
-
Inc. VAT: £124.80