Screaming Eagle
About Screaming Eagle
Screaming Eagle is an icon of the global fine wine scene. Every oenophile knows it, but so few have been fortunate enough to sample it that tales of its complexity, power and purity are mere hearsay to many.
As recently as 1986, Jean Philips and Tony Bowden purchased a 48-acre vineyard in the heart of Oakville, planted with an inconsistent mix of varietal vines. For a number of years, Philips sold her fruit to neighbouring Napa wineries with both the winemaking facilities and knowledge which she herself lacked. Who else could have identified the potential of this terroir, the quality of the grapes and the exciting possibility of an estate bottling than the grandfather of Napa himself – Robert Mondavi...
Mondavi played matchmaker to perfection when he introduced Philips to winemaker Heidi Peterson Barrett. The inaugural vintage of Screaming Eagle in 1992 – a name regarding which the great Mondavi had expressed severe scepticism – was released to critical acclaim in the form of 99 points from Robert M. Parker Jr. Catapulted into the collective consciousness of the most discerning fine wine lovers the world over, Philips took a well-deserved retirement in 2006 when she sold the now mythical estate, leaving it firmly atop the pyramid of truly great producers having surpassed many centuries-old châteaux and domaines in less than three decades.
Viniculture
Despite its relatively small size, Screaming Eagle's brilliance lies partly in the staggering variety of soils and therefore terroir found within its borders. Rocks, gravel, loam and clay are all found in varying ratios across its vineyard, as well as microclimates differentiated by those plots subject to the cooling breezes of the San Pablo Bay and those East-facing vines subject to radiant Californian sunlight.
Of all the fabulous wineries throughout the Napa Valley, Screaming Eagle is perhaps the single most deserving of the epithet "cult". At barely 48 acres under vine, Screaming Eagle is the single smallest estate winery in Napa. Rarely opening its doors to visitors of any sought, its farming techniques have even been the subject of vinous espionage over the years! Finally, one need only mention its name to those with an interest in fine wine to understand how pervasive the desirability and prestige of this gorgeous wine is amongst its acolytes and admirers alike.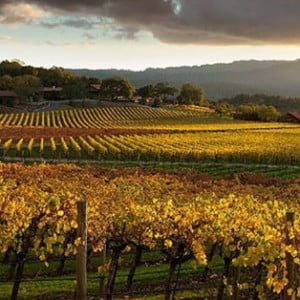 Name
Price Low
Price High
Year (Old)
Year (New)
Prices:
Product Name
Region
Qty
Score
Price

California
1
99 (WA)

Inc. VAT

£11,438.42

Wine Advocate (99)

The last time I had this wine, it seemed much more developed, youthful and approachable. This particular bottle, which was pulled from my cellar, was super-powerful, dense and concentrated, as well as structured and backward. Aeration helped somewhat, but this looks like a very long-lived wine, and my initial suggestion of an anticipated maturity date (2010-2025) should be changed to 2015-2035. Only 450 cases were made of this blend of 88% Cabernet Sauvignon, 10% Merlot and 2% Cabernet Franc from former proprietor Jean Phillips' vineyards just south of the Oakville crossroads. The spectacular dense blue/purple color remains opaque. The wine displays the hallmark creme de cassis, floral and licorice notes that are so pure, vivid and intense, and which have always been part of this vineyard's classic trademark. With great purity, a full-bodied mouthfeel and even more thickness, power and density than I remember, this wine has put on weight, developed more structure, and looks like a candidate for 30 more years of aging potential. This is a brilliant wine, much in keeping with the legendary status of this producer.

More Info

California
2
98 (WA)

Inc. VAT

£11,651.23

Wine Advocate (98)

This 2003 was showing spectacularly well, and based on my recollection, I think I may have liked it even more than the 2002, which is the reverse of how I felt a decade ago. One of the biggest (14.6% alcohol) wines made by Screaming Eagle during this period, it boasts an opaque ruby/purple color as well as classic, pure, creme de cassis, cedarwood and hints of Asian soy sauce and forest floor notes. The multidimensional aromatics are followed by a full-bodied, silky-textured, opulent, rich, atypically big wine that is impeccably well-balanced. It is just starting to come into its own. Four to five more years in the cellar will prove magical, and this 2003 is one of the candidates for the wine of the vintage. It should last another 20+ years.

More Info

California
1
97+ (WA)

Inc. VAT

£11,058.59

Wine Advocate (97+)

Aged 20 months in 72% new French oak, this blend of 85% Cabernet Sauvignon, 13% Merlot and 2% Cabernet Franc comes from a great vineyard on the valley floor in Oakville, just south of Rudd Estate and Plumpjack. The wine's dense ruby/purple color is followed by a beautiful, Pauillac-like (think Pontet Canet or Mouton), ethereal perfume of creme de cassis, or as Michael Broadbent used to say, "celestial black currants," full body, a velvety texture, fine tannins, a multidimensional mouthfeel, and a terrific finish. While there were no real surprises tasting this wine, I was somewhat intrigued by just how youthful the 2004 Screaming Eagle is showing. I had expected it to reveal slightly more evolution. I thought the 13% Merlot in the blend would push the evolution more quickly. The finish lasts for a full minute. As it has been in just about every vintage, the 2004 is a profound wine. It is for others to decide if it is overpriced, but this is undeniably a great wine that competes on the world stage with the best that exist.

More Info

California
1
98 (WA)

Inc. VAT

£10,805.39

Wine Advocate (98)

The 2006 Cabernet Sauvignon is stunning. A wine that is only now beginning to shed its tannin, the 2006 stands out for its vibrancy and energy. All of the classic Screaming Eagle notes are in the glass, but with a little more edge and cut than in most vintages. Sweet red berries, crushed rocks, flowers and spice box are alive in the glass. Over time, hints of sage, mint rosemary and pencil shavings add complexity. The 2006 is a decidedly cool-weather wine with less opulence than either the 2007 or 2009, but it is absolutely singing today. Another few years will only help the wine come together even more fully, but it is impossible to miss the 2006's utterly breathtaking beauty. Anticipated maturity: 2016-2026.

More Info

California
2
100 (WA)

Inc. VAT

£11,795.39

Wine Advocate (100)

Medium to deep garnet colored, the 2007 Screaming Eagle opens with a dazzlingly beautiful fragrance of red roses, violets and lavender over a core of red currant jelly, kirsch, cassis and black raspberry layers plus blueberry preserves and stewed tea accents and a waft of cigar box. Medium to full-bodied, the tannins are firm yet wonderfully plush with a great intensity of perfumed red and blue fruits that are at once intense and ethereal, finishing on a lingering mineral note. This 2007 truly shows the personality of Screaming Eagle at its best. It is approachable now, still possessing plenty of primary fruit with those tertiary layers beginning to unfurl and therefore it cannot fail to impress even at this youthful stage. However, give it another 5-7 years to really get the full dividends of careful cellaring.

More Info

California
1
97 (VN)

Inc. VAT

£11,058.59

Vinous (97)

The 2008 Screaming Eagle is a model of elegance. Endless layers of sweet, perfumed fruit caress the palate in this captivating, utterly seductive wine. The finesse and silkiness of the tannin is something that is truly unique among the world's great wines. If Grand Cru Burgundy were made in Napa Valley, it would taste like Screaming Eagle. A delicate, classy finish lets the sheer purity of the fruit come through beautifully here.

More Info

California
1
98+ (VN)

Inc. VAT

£10,234.19

Vinous (98+)

The 2009 Screaming Eagle is insanely beautiful. It is a relatively open vintage that nevertheless possesses stunning intensity, depth and elegance. Dark red berries, flowers, mint and spices are all woven together beautifully. Layers of fruit build effortlessly to the long, seductive finish. The 2009 continues to flesh out in the glass. All of the elements are in the right place in the drop-dead gorgeous, stunning 2009. A haunting bouquet reminiscent of a great Musigny lingers on the finish.

More Info

California
1
100 (WA)

Inc. VAT

£10,361.39

Wine Advocate (100)

Utter perfection, the 2010 Screaming Eagle Cabernet Sauvignon (a 610-case blend of 75% Cabernet Sauvignon, 16% Merlot and 9% Cabernet Franc; 14.5% natural alcohol) boasts a dense ruby/purple color along with a staggering bouquet of spring flowers, graphite, creme de cassis, kirsch, licorice and subtle toast in the background. Opulent and full-bodied with a multidimensional personality, gorgeous purity and a stunning, flawless texture, this spectacular wine is among the wines of the vintage.

More Info

California
1
98+ (VN)

Inc. VAT

£7,453.60

Vinous (98+)

Continuing along a similar theme, the 2013 Screaming Eagle is incredibly concentrated and powerful. Today, the 2013 tastes like a concoction of liquefied rocks, crème de cassis, blackberry jam and lavender. Deep, dense and beautifully layered in the glass, the 2013 captivates all the senses with its majestic complexity. With time in the glass, the 2013 gets better and better, to the point I would have liked to follow it over several hours and perhaps days, which was not practical. Screaming Eagle fans will not want to miss the 2013s, although these wines will not be ready to deliver maximum pleasure for a number of years.

More Info

California
1
97 (VN)

Inc. VAT

£10,170.59

Vinous (97)

The 2014 Screaming Eagle looks like it is going to need a good few years at a minimum to really show its true colors. Although Screaming Eagle can be quite seductive in its youth, there is little of that in 2014. Virile and imposing, the 2014 possesses tremendous depth and equally formidable tannins. Graphite, gravel, smoke and herb notes give the 2014 its persistent, mineral/savory-infused profile. Screaming Eagle is less affected by its recent bottling than Second Flight. Still, I would not plan on opening a bottle anytime soon.

More Info

California
1
100 (JD)

Inc. VAT

£9,575.39

Jeb Dunnuck (100)

The 2015 Screaming Eagle is another monumental wine from this address, and it's one of those cases where if you afford it, you should buy it. A blend of 79% Cabernet Sauvignon, 13% Merlot and the rest Cabernet Franc, this magical elixir boasts a deep purple color as well as a blockbuster bouquet of blueberries, creme de cassis, violets, incense, and cedarwood. Reminding me of the 2015 Château Margaux with its off the charts class and purity, it's full-bodied, thrillingly textured, and has a finish that just won't quit. This legendary wine is going to keep for 30-40 years.

More Info

California
1
98 (WA)

Inc. VAT

£12,706.82

Wine Advocate (98)

The newly-released 1996 Cabernet Sauvignon reveals lots of structure, an opaque purple color, and the hallmark blackberry and cassis liqueur-like notes. Silky-textured, fabulously-concentrated, and gorgeously-balanced, it has every component part - acidity, alcohol, tannin, and extract - flawlessly presented. Anticipated maturity: 2002-2020.

More Info

California
1
100 (WA)

Inc. VAT

£18,609.62

Wine Advocate (100)

It doesn't get any better than 1997 Cabernet Sauvignon, a perfect wine. Representing the essence of cassis liqueur intermixed with blackberries, minerals, licorice, and toast, this full-bodied, multi-dimensional classic is fabulous, with extraordinary purity, symmetry, and a finish that lasts for nearly a minute. It has the overall equilibrium to evolve for nearly two decades, but it will be hard to resist upon release. Anticipated maturity: now-2020.

More Info

California
1
94 (WA)

Inc. VAT

£11,384.42

Wine Advocate (94)

The 1998 Cabernet Sauvignon, which was bottled in late June, has turned out even better that I thought last year. It boasts a saturated ruby/purple color in addition to an expressive bouquet of cassis, minerals, and smoke. This multi-textured, round wine exhibits sweet, well-integrated tannin, a great mid-palate and finish, as well as spectacular purity and palate presence. Consume it now and over the next 15-20 years.

More Info

California
1
97+ (WA)

Inc. VAT

£3,422.40

Wine Advocate (97+)

Beautiful floral notes intermixed with creme de cassis, licorice and charcoal jump from the glass of this dense purple-colored 2002. Opulent, broad, full-bodied and more mature than I expected given how this wine showed in its youth, this deep, rich Cabernet Sauvignon is exceptional. However, in this vintage it has to take a back seat to a number of other cuvees. The final blend was 87% Cabernet Sauvignon, 11% Merlot and 2% Cabernet Franc.

More Info

California
1
97+ (WA)

Inc. VAT

£10,296.02

Wine Advocate (97+)

Beautiful floral notes intermixed with creme de cassis, licorice and charcoal jump from the glass of this dense purple-colored 2002. Opulent, broad, full-bodied and more mature than I expected given how this wine showed in its youth, this deep, rich Cabernet Sauvignon is exceptional. However, in this vintage it has to take a back seat to a number of other cuvees. The final blend was 87% Cabernet Sauvignon, 11% Merlot and 2% Cabernet Franc.

More Info

California
1
98 (WA)

Inc. VAT

£8,052.40

Wine Advocate (98)

The 2005 Cabernet Sauvignon, which I loved last year, has gotten even better, something I saw across the board with the bottled 2005s (a superb year for Bordeaux varietals). This blend of 98% Cabernet Sauvignon and 2% Cabernet Franc was aged in 67% new French oak for 21 months. It possesses a gorgeous, Pauillac-like bouquet of cedar, creme de cassis, licorice, smoke, and earth as well as sweet tannins, full body, fabulous layers of fruit, a noble sweetness, and outstanding length. This 2005 can be drunk now or cellared for 25+ years.

More Info

California
1
98+ (VN)

Inc. VAT

£4,136.59

Vinous (98+)

The 2009 Screaming Eagle is insanely beautiful. It is a relatively open vintage that nevertheless possesses stunning intensity, depth and elegance. Dark red berries, flowers, mint and spices are all woven together beautifully. Layers of fruit build effortlessly to the long, seductive finish. The 2009 continues to flesh out in the glass. All of the elements are in the right place in the drop-dead gorgeous, stunning 2009. A haunting bouquet reminiscent of a great Musigny lingers on the finish.

More Info

California
1
98 (VN)

Inc. VAT

£4,454.59

Vinous (98)

I loved the 2011 Screaming Eagle when it was in barrel and then as a young, recently-bottled wine. It is every bit compelling today. Bright red/purplish fruit, rose petal, sage, mint and white pepper lend notable energy throughout. At age ten, the 2011 positively bristles with energy and freshness. Winemaker Nick Gislason waited until the end of October to harvest. Among other things, the 2011 is unique for its high percentage of Cabernet Franc (12%). Today, the 2011 is spectacularly beautiful. Readers who own it should be thrilled.

More Info

California
1
98 (VN)

Inc. VAT

£9,536.99

Vinous (98)

I loved the 2011 Screaming Eagle when it was in barrel and then as a young, recently-bottled wine. It is every bit compelling today. Bright red/purplish fruit, rose petal, sage, mint and white pepper lend notable energy throughout. At age ten, the 2011 positively bristles with energy and freshness. Winemaker Nick Gislason waited until the end of October to harvest. Among other things, the 2011 is unique for its high percentage of Cabernet Franc (12%). Today, the 2011 is spectacularly beautiful. Readers who own it should be thrilled.

More Info

California
1
100 (JD)

Inc. VAT

£6,360.40

Jeb Dunnuck (100)

Another perfect wine is the 2012 Screaming Eagle which checks in as 79% Cabernet Sauvignon, 17% Merlot and the rest Cabernet Franc. While just as good as the 2013, it's made in a very different style and has a lush, opulent, sexy profile as well as the hallmark crème de cassis, white flowers, graphite and spice. With a silky, full-bodied, seamless texture, incredible complexity, ultra-fine tannin, and blockbuster length, this quintessential Screaming Eagle will continue drinking beautifully for 20-25 years.

More Info

California
1
100 (JD)

Inc. VAT

£9,917.39

Jeb Dunnuck (100)

Another perfect wine is the 2012 Screaming Eagle which checks in as 79% Cabernet Sauvignon, 17% Merlot and the rest Cabernet Franc. While just as good as the 2013, it's made in a very different style and has a lush, opulent, sexy profile as well as the hallmark crème de cassis, white flowers, graphite and spice. With a silky, full-bodied, seamless texture, incredible complexity, ultra-fine tannin, and blockbuster length, this quintessential Screaming Eagle will continue drinking beautifully for 20-25 years.

More Info

California
1
98+ (VN)

Inc. VAT

£9,409.79

Vinous (98+)

Continuing along a similar theme, the 2013 Screaming Eagle is incredibly concentrated and powerful. Today, the 2013 tastes like a concoction of liquefied rocks, crème de cassis, blackberry jam and lavender. Deep, dense and beautifully layered in the glass, the 2013 captivates all the senses with its majestic complexity. With time in the glass, the 2013 gets better and better, to the point I would have liked to follow it over several hours and perhaps days, which was not practical. Screaming Eagle fans will not want to miss the 2013s, although these wines will not be ready to deliver maximum pleasure for a number of years.

More Info

California
1
100 (JS)

Inc. VAT

£10,355.39

James Suckling (100)

The subtle and nuanced aromas to this are so enticing with perfumed, floral, blackcurrant and blackberry character. Roses, too. Some lavender. Full-bodied yet so refined and polished with the most transparent and polished texture. Firm and seamless. So beautiful now. Give it three or four years to come around, but this already sings.

More Info

California
1
96+ (VN)

Inc. VAT

£7,471.60

Vinous (96+)

The 2017 Screaming Eagle is a deeply intriguing, fascinating wine, as it represents just a small portion of the harvest in that only pre-fire lots were used here (and in The Flight). As a result, the 2017 is unusually bright and tightly wound, with a decidedly savory, mineral-infused, old school-leaning personality. I won't be surprised if the 2017 turns out to be even better than this note suggests, although I also don't expect I will taste it too often given that the entire production was bottled in magnum.

More Info

California
1
100 (WA)

Inc. VAT

£10,592.99

Wine Advocate (100)

Medium to deep garnet-purple colored, the 2018 Screaming Eagle soars out of the glass with vibrant notions of ripe blackberries, black cherries and fresh red and black currants plus wafts of licorice, candied violets, cedar chest and clove oil with a beguiling touch of sea spray. Medium-bodied with jaw-dropping elegance, the palate is finely textured and yet built like a brick house with a super taut backbone and exquisitely knit acidity. The intense black and red fruit flavors are accented by layers of mineral and floral notions, finishing with incredible length and depth. Undeniably stunning. "I loved it!" winemaker Nick Gislason told me when I asked him for his thoughts on the 2018 vintage. "Everything is just really perfumey with a lot of verve and a lot of freshness. It's a wholesome vintage, if that makes sense? The canopies were big and healthy; there was a lot of life in the vineyard. After 2017, it felt like the bloom that comes afterward." He went on to say, "We made a little 2017 red. Only four barrels of the Cab! Ten barrels of The Flight. Only from grapes that came in before the fires—mainly Merlot and a couple of blocks of Cabernet." Whereas Screaming Eagle is mainly sourced from Cabernet Sauvignon grown on the western side of the estate, there is one plot of old Merlot (1980s plantings) on the eastern side of the vineyard that continually makes the backbone of this Second Flight/The Flight. This is planted on very gravelly, well-drained soils. Gislason explained, "The Cabernet Sauvignon for The Flight is always about being fresh, light and perfumey, without the firmer tannins that Cabernet can sometimes give. There is a 'fresh' end of the property that this tends to come from. There is some other Merlot on the other side of the property that doesn't have the acidity, perfume or brightness we're looking for. We don't use this in The Flight."

More Info

California
2
100 (VN)

Inc. VAT

£8,317.60

Vinous (100)

The 2019 Screaming Eagle is a wine of mind-blowing elegance and finesse that stand apart from the generally more potent style of so many wines in this vintage. Deep, sensual and beautifully layered, the 2019 is simply magnificent from the very first taste. A whole range of red/purplish fruit, spice, leather, dried herb and blood orange accents give the 2019 its vivid, wonderfully detailed personality. Because of its price, both on release and in the secondary market, Screaming Eagle is the most talked about wine in Napa Valley. It is hype or not? All I can say is that I was very fortunate to drink a number of older vintages during lockdown and all those wines lived up to their reputations.

More Info

California
1
100 (VN)

Inc. VAT

£3,422.40

Vinous (100)

The 2019 Screaming Eagle is a wine of mind-blowing elegance and finesse that stand apart from the generally more potent style of so many wines in this vintage. Deep, sensual and beautifully layered, the 2019 is simply magnificent from the very first taste. A whole range of red/purplish fruit, spice, leather, dried herb and blood orange accents give the 2019 its vivid, wonderfully detailed personality. Because of its price, both on release and in the secondary market, Screaming Eagle is the most talked about wine in Napa Valley. It is hype or not? All I can say is that I was very fortunate to drink a number of older vintages during lockdown and all those wines lived up to their reputations.

More Info

California
2
100 (VN)

Inc. VAT

£10,858.19

Vinous (100)

The 2019 Screaming Eagle is a wine of mind-blowing elegance and finesse that stand apart from the generally more potent style of so many wines in this vintage. Deep, sensual and beautifully layered, the 2019 is simply magnificent from the very first taste. A whole range of red/purplish fruit, spice, leather, dried herb and blood orange accents give the 2019 its vivid, wonderfully detailed personality. Because of its price, both on release and in the secondary market, Screaming Eagle is the most talked about wine in Napa Valley. It is hype or not? All I can say is that I was very fortunate to drink a number of older vintages during lockdown and all those wines lived up to their reputations.

More Info

California
1
99 (JS)

Inc. VAT

£7,375.60

James Suckling (99)

Fabulous aromas of cabernet sauvignon with blackcurrants, blueberries, bark, fresh mushrooms and violets, follow through to a full body with an elegance that builds at the finish, leaving you with a freshness and minerality that goes on for minutes. Unique wine in so many ways. A blend of 76% cabernet sauvignon, 18% merlot and 6% cabernet franc. Best after 2028.

More Info
Product Name
Region
Qty
Score
Price

California
1
99 (WA)

In Bond

£9,524.00

Wine Advocate (99)

The last time I had this wine, it seemed much more developed, youthful and approachable. This particular bottle, which was pulled from my cellar, was super-powerful, dense and concentrated, as well as structured and backward. Aeration helped somewhat, but this looks like a very long-lived wine, and my initial suggestion of an anticipated maturity date (2010-2025) should be changed to 2015-2035. Only 450 cases were made of this blend of 88% Cabernet Sauvignon, 10% Merlot and 2% Cabernet Franc from former proprietor Jean Phillips' vineyards just south of the Oakville crossroads. The spectacular dense blue/purple color remains opaque. The wine displays the hallmark creme de cassis, floral and licorice notes that are so pure, vivid and intense, and which have always been part of this vineyard's classic trademark. With great purity, a full-bodied mouthfeel and even more thickness, power and density than I remember, this wine has put on weight, developed more structure, and looks like a candidate for 30 more years of aging potential. This is a brilliant wine, much in keeping with the legendary status of this producer.

More Info

California
2
98 (WA)

In Bond

£9,700.00

Wine Advocate (98)

This 2003 was showing spectacularly well, and based on my recollection, I think I may have liked it even more than the 2002, which is the reverse of how I felt a decade ago. One of the biggest (14.6% alcohol) wines made by Screaming Eagle during this period, it boasts an opaque ruby/purple color as well as classic, pure, creme de cassis, cedarwood and hints of Asian soy sauce and forest floor notes. The multidimensional aromatics are followed by a full-bodied, silky-textured, opulent, rich, atypically big wine that is impeccably well-balanced. It is just starting to come into its own. Four to five more years in the cellar will prove magical, and this 2003 is one of the candidates for the wine of the vintage. It should last another 20+ years.

More Info

California
1
97+ (WA)

In Bond

£9,206.00

Wine Advocate (97+)

Aged 20 months in 72% new French oak, this blend of 85% Cabernet Sauvignon, 13% Merlot and 2% Cabernet Franc comes from a great vineyard on the valley floor in Oakville, just south of Rudd Estate and Plumpjack. The wine's dense ruby/purple color is followed by a beautiful, Pauillac-like (think Pontet Canet or Mouton), ethereal perfume of creme de cassis, or as Michael Broadbent used to say, "celestial black currants," full body, a velvety texture, fine tannins, a multidimensional mouthfeel, and a terrific finish. While there were no real surprises tasting this wine, I was somewhat intrigued by just how youthful the 2004 Screaming Eagle is showing. I had expected it to reveal slightly more evolution. I thought the 13% Merlot in the blend would push the evolution more quickly. The finish lasts for a full minute. As it has been in just about every vintage, the 2004 is a profound wine. It is for others to decide if it is overpriced, but this is undeniably a great wine that competes on the world stage with the best that exist.

More Info

California
1
98 (WA)

In Bond

£8,995.00

Wine Advocate (98)

The 2006 Cabernet Sauvignon is stunning. A wine that is only now beginning to shed its tannin, the 2006 stands out for its vibrancy and energy. All of the classic Screaming Eagle notes are in the glass, but with a little more edge and cut than in most vintages. Sweet red berries, crushed rocks, flowers and spice box are alive in the glass. Over time, hints of sage, mint rosemary and pencil shavings add complexity. The 2006 is a decidedly cool-weather wine with less opulence than either the 2007 or 2009, but it is absolutely singing today. Another few years will only help the wine come together even more fully, but it is impossible to miss the 2006's utterly breathtaking beauty. Anticipated maturity: 2016-2026.

More Info

California
2
100 (WA)

In Bond

£9,820.00

Wine Advocate (100)

Medium to deep garnet colored, the 2007 Screaming Eagle opens with a dazzlingly beautiful fragrance of red roses, violets and lavender over a core of red currant jelly, kirsch, cassis and black raspberry layers plus blueberry preserves and stewed tea accents and a waft of cigar box. Medium to full-bodied, the tannins are firm yet wonderfully plush with a great intensity of perfumed red and blue fruits that are at once intense and ethereal, finishing on a lingering mineral note. This 2007 truly shows the personality of Screaming Eagle at its best. It is approachable now, still possessing plenty of primary fruit with those tertiary layers beginning to unfurl and therefore it cannot fail to impress even at this youthful stage. However, give it another 5-7 years to really get the full dividends of careful cellaring.

More Info

California
1
97 (VN)

In Bond

£9,206.00

Vinous (97)

The 2008 Screaming Eagle is a model of elegance. Endless layers of sweet, perfumed fruit caress the palate in this captivating, utterly seductive wine. The finesse and silkiness of the tannin is something that is truly unique among the world's great wines. If Grand Cru Burgundy were made in Napa Valley, it would taste like Screaming Eagle. A delicate, classy finish lets the sheer purity of the fruit come through beautifully here.

More Info

California
1
98+ (VN)

In Bond

£8,519.00

Vinous (98+)

The 2009 Screaming Eagle is insanely beautiful. It is a relatively open vintage that nevertheless possesses stunning intensity, depth and elegance. Dark red berries, flowers, mint and spices are all woven together beautifully. Layers of fruit build effortlessly to the long, seductive finish. The 2009 continues to flesh out in the glass. All of the elements are in the right place in the drop-dead gorgeous, stunning 2009. A haunting bouquet reminiscent of a great Musigny lingers on the finish.

More Info

California
1
100 (WA)

In Bond

£8,625.00

Wine Advocate (100)

Utter perfection, the 2010 Screaming Eagle Cabernet Sauvignon (a 610-case blend of 75% Cabernet Sauvignon, 16% Merlot and 9% Cabernet Franc; 14.5% natural alcohol) boasts a dense ruby/purple color along with a staggering bouquet of spring flowers, graphite, creme de cassis, kirsch, licorice and subtle toast in the background. Opulent and full-bodied with a multidimensional personality, gorgeous purity and a stunning, flawless texture, this spectacular wine is among the wines of the vintage.

More Info

California
1
98+ (VN)

In Bond

£6,205.00

Vinous (98+)

Continuing along a similar theme, the 2013 Screaming Eagle is incredibly concentrated and powerful. Today, the 2013 tastes like a concoction of liquefied rocks, crème de cassis, blackberry jam and lavender. Deep, dense and beautifully layered in the glass, the 2013 captivates all the senses with its majestic complexity. With time in the glass, the 2013 gets better and better, to the point I would have liked to follow it over several hours and perhaps days, which was not practical. Screaming Eagle fans will not want to miss the 2013s, although these wines will not be ready to deliver maximum pleasure for a number of years.

More Info

California
1
97 (VN)

In Bond

£8,466.00

Vinous (97)

The 2014 Screaming Eagle looks like it is going to need a good few years at a minimum to really show its true colors. Although Screaming Eagle can be quite seductive in its youth, there is little of that in 2014. Virile and imposing, the 2014 possesses tremendous depth and equally formidable tannins. Graphite, gravel, smoke and herb notes give the 2014 its persistent, mineral/savory-infused profile. Screaming Eagle is less affected by its recent bottling than Second Flight. Still, I would not plan on opening a bottle anytime soon.

More Info

California
1
100 (JD)

In Bond

£7,970.00

Jeb Dunnuck (100)

The 2015 Screaming Eagle is another monumental wine from this address, and it's one of those cases where if you afford it, you should buy it. A blend of 79% Cabernet Sauvignon, 13% Merlot and the rest Cabernet Franc, this magical elixir boasts a deep purple color as well as a blockbuster bouquet of blueberries, creme de cassis, violets, incense, and cedarwood. Reminding me of the 2015 Château Margaux with its off the charts class and purity, it's full-bodied, thrillingly textured, and has a finish that just won't quit. This legendary wine is going to keep for 30-40 years.

More Info

California
1
98 (WA)

In Bond

£10,581.00

Wine Advocate (98)

The newly-released 1996 Cabernet Sauvignon reveals lots of structure, an opaque purple color, and the hallmark blackberry and cassis liqueur-like notes. Silky-textured, fabulously-concentrated, and gorgeously-balanced, it has every component part - acidity, alcohol, tannin, and extract - flawlessly presented. Anticipated maturity: 2002-2020.

More Info

California
1
100 (WA)

In Bond

£15,500.00

Wine Advocate (100)

It doesn't get any better than 1997 Cabernet Sauvignon, a perfect wine. Representing the essence of cassis liqueur intermixed with blackberries, minerals, licorice, and toast, this full-bodied, multi-dimensional classic is fabulous, with extraordinary purity, symmetry, and a finish that lasts for nearly a minute. It has the overall equilibrium to evolve for nearly two decades, but it will be hard to resist upon release. Anticipated maturity: now-2020.

More Info

California
1
94 (WA)

In Bond

£9,479.00

Wine Advocate (94)

The 1998 Cabernet Sauvignon, which was bottled in late June, has turned out even better that I thought last year. It boasts a saturated ruby/purple color in addition to an expressive bouquet of cassis, minerals, and smoke. This multi-textured, round wine exhibits sweet, well-integrated tannin, a great mid-palate and finish, as well as spectacular purity and palate presence. Consume it now and over the next 15-20 years.

More Info

California
1
97+ (WA)

Inc. VAT

£3,422.40

Wine Advocate (97+)

Beautiful floral notes intermixed with creme de cassis, licorice and charcoal jump from the glass of this dense purple-colored 2002. Opulent, broad, full-bodied and more mature than I expected given how this wine showed in its youth, this deep, rich Cabernet Sauvignon is exceptional. However, in this vintage it has to take a back seat to a number of other cuvees. The final blend was 87% Cabernet Sauvignon, 11% Merlot and 2% Cabernet Franc.

More Info

California
1
97+ (WA)

In Bond

£8,572.00

Wine Advocate (97+)

Beautiful floral notes intermixed with creme de cassis, licorice and charcoal jump from the glass of this dense purple-colored 2002. Opulent, broad, full-bodied and more mature than I expected given how this wine showed in its youth, this deep, rich Cabernet Sauvignon is exceptional. However, in this vintage it has to take a back seat to a number of other cuvees. The final blend was 87% Cabernet Sauvignon, 11% Merlot and 2% Cabernet Franc.

More Info

California
1
98 (WA)

In Bond

£6,704.00

Wine Advocate (98)

The 2005 Cabernet Sauvignon, which I loved last year, has gotten even better, something I saw across the board with the bottled 2005s (a superb year for Bordeaux varietals). This blend of 98% Cabernet Sauvignon and 2% Cabernet Franc was aged in 67% new French oak for 21 months. It possesses a gorgeous, Pauillac-like bouquet of cedar, creme de cassis, licorice, smoke, and earth as well as sweet tannins, full body, fabulous layers of fruit, a noble sweetness, and outstanding length. This 2005 can be drunk now or cellared for 25+ years.

More Info

California
1
98+ (VN)

In Bond

£3,444.00

Vinous (98+)

The 2009 Screaming Eagle is insanely beautiful. It is a relatively open vintage that nevertheless possesses stunning intensity, depth and elegance. Dark red berries, flowers, mint and spices are all woven together beautifully. Layers of fruit build effortlessly to the long, seductive finish. The 2009 continues to flesh out in the glass. All of the elements are in the right place in the drop-dead gorgeous, stunning 2009. A haunting bouquet reminiscent of a great Musigny lingers on the finish.

More Info

California
1
98 (VN)

In Bond

£3,709.00

Vinous (98)

I loved the 2011 Screaming Eagle when it was in barrel and then as a young, recently-bottled wine. It is every bit compelling today. Bright red/purplish fruit, rose petal, sage, mint and white pepper lend notable energy throughout. At age ten, the 2011 positively bristles with energy and freshness. Winemaker Nick Gislason waited until the end of October to harvest. Among other things, the 2011 is unique for its high percentage of Cabernet Franc (12%). Today, the 2011 is spectacularly beautiful. Readers who own it should be thrilled.

More Info

California
1
98 (VN)

In Bond

£7,938.00

Vinous (98)

I loved the 2011 Screaming Eagle when it was in barrel and then as a young, recently-bottled wine. It is every bit compelling today. Bright red/purplish fruit, rose petal, sage, mint and white pepper lend notable energy throughout. At age ten, the 2011 positively bristles with energy and freshness. Winemaker Nick Gislason waited until the end of October to harvest. Among other things, the 2011 is unique for its high percentage of Cabernet Franc (12%). Today, the 2011 is spectacularly beautiful. Readers who own it should be thrilled.

More Info

California
1
100 (JD)

In Bond

£5,294.00

Jeb Dunnuck (100)

Another perfect wine is the 2012 Screaming Eagle which checks in as 79% Cabernet Sauvignon, 17% Merlot and the rest Cabernet Franc. While just as good as the 2013, it's made in a very different style and has a lush, opulent, sexy profile as well as the hallmark crème de cassis, white flowers, graphite and spice. With a silky, full-bodied, seamless texture, incredible complexity, ultra-fine tannin, and blockbuster length, this quintessential Screaming Eagle will continue drinking beautifully for 20-25 years.

More Info

California
1
100 (JD)

In Bond

£8,255.00

Jeb Dunnuck (100)

Another perfect wine is the 2012 Screaming Eagle which checks in as 79% Cabernet Sauvignon, 17% Merlot and the rest Cabernet Franc. While just as good as the 2013, it's made in a very different style and has a lush, opulent, sexy profile as well as the hallmark crème de cassis, white flowers, graphite and spice. With a silky, full-bodied, seamless texture, incredible complexity, ultra-fine tannin, and blockbuster length, this quintessential Screaming Eagle will continue drinking beautifully for 20-25 years.

More Info

California
1
98+ (VN)

In Bond

£7,832.00

Vinous (98+)

Continuing along a similar theme, the 2013 Screaming Eagle is incredibly concentrated and powerful. Today, the 2013 tastes like a concoction of liquefied rocks, crème de cassis, blackberry jam and lavender. Deep, dense and beautifully layered in the glass, the 2013 captivates all the senses with its majestic complexity. With time in the glass, the 2013 gets better and better, to the point I would have liked to follow it over several hours and perhaps days, which was not practical. Screaming Eagle fans will not want to miss the 2013s, although these wines will not be ready to deliver maximum pleasure for a number of years.

More Info

California
1
100 (JS)

In Bond

£8,620.00

James Suckling (100)

The subtle and nuanced aromas to this are so enticing with perfumed, floral, blackcurrant and blackberry character. Roses, too. Some lavender. Full-bodied yet so refined and polished with the most transparent and polished texture. Firm and seamless. So beautiful now. Give it three or four years to come around, but this already sings.

More Info

California
1
96+ (VN)

In Bond

£6,220.00

Vinous (96+)

The 2017 Screaming Eagle is a deeply intriguing, fascinating wine, as it represents just a small portion of the harvest in that only pre-fire lots were used here (and in The Flight). As a result, the 2017 is unusually bright and tightly wound, with a decidedly savory, mineral-infused, old school-leaning personality. I won't be surprised if the 2017 turns out to be even better than this note suggests, although I also don't expect I will taste it too often given that the entire production was bottled in magnum.

More Info

California
1
100 (WA)

In Bond

£8,818.00

Wine Advocate (100)

Medium to deep garnet-purple colored, the 2018 Screaming Eagle soars out of the glass with vibrant notions of ripe blackberries, black cherries and fresh red and black currants plus wafts of licorice, candied violets, cedar chest and clove oil with a beguiling touch of sea spray. Medium-bodied with jaw-dropping elegance, the palate is finely textured and yet built like a brick house with a super taut backbone and exquisitely knit acidity. The intense black and red fruit flavors are accented by layers of mineral and floral notions, finishing with incredible length and depth. Undeniably stunning. "I loved it!" winemaker Nick Gislason told me when I asked him for his thoughts on the 2018 vintage. "Everything is just really perfumey with a lot of verve and a lot of freshness. It's a wholesome vintage, if that makes sense? The canopies were big and healthy; there was a lot of life in the vineyard. After 2017, it felt like the bloom that comes afterward." He went on to say, "We made a little 2017 red. Only four barrels of the Cab! Ten barrels of The Flight. Only from grapes that came in before the fires—mainly Merlot and a couple of blocks of Cabernet." Whereas Screaming Eagle is mainly sourced from Cabernet Sauvignon grown on the western side of the estate, there is one plot of old Merlot (1980s plantings) on the eastern side of the vineyard that continually makes the backbone of this Second Flight/The Flight. This is planted on very gravelly, well-drained soils. Gislason explained, "The Cabernet Sauvignon for The Flight is always about being fresh, light and perfumey, without the firmer tannins that Cabernet can sometimes give. There is a 'fresh' end of the property that this tends to come from. There is some other Merlot on the other side of the property that doesn't have the acidity, perfume or brightness we're looking for. We don't use this in The Flight."

More Info

California
2
100 (VN)

In Bond

£6,925.00

Vinous (100)

The 2019 Screaming Eagle is a wine of mind-blowing elegance and finesse that stand apart from the generally more potent style of so many wines in this vintage. Deep, sensual and beautifully layered, the 2019 is simply magnificent from the very first taste. A whole range of red/purplish fruit, spice, leather, dried herb and blood orange accents give the 2019 its vivid, wonderfully detailed personality. Because of its price, both on release and in the secondary market, Screaming Eagle is the most talked about wine in Napa Valley. It is hype or not? All I can say is that I was very fortunate to drink a number of older vintages during lockdown and all those wines lived up to their reputations.

More Info

California
1
100 (VN)

Inc. VAT

£3,422.40

Vinous (100)

The 2019 Screaming Eagle is a wine of mind-blowing elegance and finesse that stand apart from the generally more potent style of so many wines in this vintage. Deep, sensual and beautifully layered, the 2019 is simply magnificent from the very first taste. A whole range of red/purplish fruit, spice, leather, dried herb and blood orange accents give the 2019 its vivid, wonderfully detailed personality. Because of its price, both on release and in the secondary market, Screaming Eagle is the most talked about wine in Napa Valley. It is hype or not? All I can say is that I was very fortunate to drink a number of older vintages during lockdown and all those wines lived up to their reputations.

More Info

California
2
100 (VN)

In Bond

£9,039.00

Vinous (100)

The 2019 Screaming Eagle is a wine of mind-blowing elegance and finesse that stand apart from the generally more potent style of so many wines in this vintage. Deep, sensual and beautifully layered, the 2019 is simply magnificent from the very first taste. A whole range of red/purplish fruit, spice, leather, dried herb and blood orange accents give the 2019 its vivid, wonderfully detailed personality. Because of its price, both on release and in the secondary market, Screaming Eagle is the most talked about wine in Napa Valley. It is hype or not? All I can say is that I was very fortunate to drink a number of older vintages during lockdown and all those wines lived up to their reputations.

More Info

California
1
99 (JS)

In Bond

£6,140.00

James Suckling (99)

Fabulous aromas of cabernet sauvignon with blackcurrants, blueberries, bark, fresh mushrooms and violets, follow through to a full body with an elegance that builds at the finish, leaving you with a freshness and minerality that goes on for minutes. Unique wine in so many ways. A blend of 76% cabernet sauvignon, 18% merlot and 6% cabernet franc. Best after 2028.

More Info