Shaw+Smith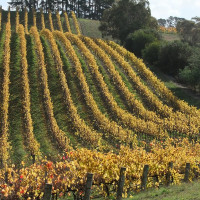 Established in 1989 by Martin Shaw & Michael Hill-Smith MW, Shaw + Smith is one of the leading producers in Australia's iconic Adelaide Hills region.
Adelaide Hills is Australia's coolest wine growing region, making it perfect for growing classy, elegant expressions of Chardonnay. The best of these are often compared to the wines of the Côte de Beaune in Burgundy.
The estate is a "benchmark for Adelaide Hills" according to authority James Halliday. Shaw + Smith estate occupies two of the region's finest vineyard sites: Balhannah and Lenswood, totalling a mere 55 hectares.
Prices:
Year
Wine
Region
Format
Qty
Score
Price
Wishlist

Shaw + Smith M3 Chardonnay 2018 (6x75cl)

Inc. VAT: £258.47

2018
South Australia
6x75cl
2
98.0 (HWC)

Read Review/Description

Inc. VAT: £258.47

Shaw + Smith M3 Chardonnay 2020 (6x75cl)

Inc. VAT: £265.67

2020
South Australia
6x75cl
4
98.0 (HWC)

Read Review/Description

Inc. VAT: £265.67

Shaw + Smith M3 Chardonnay 2021 (6x75cl)

Inc. VAT: £190.07

2021
South Australia
6x75cl
1
97.0 (HWC)

Read Review/Description

Inc. VAT: £190.07

Shaw + Smith Shiraz 2012 (6x75cl)

Inc. VAT: £336.47

2012
South Australia
6x75cl
1
-
Inc. VAT: £336.47

Shaw + Smith Shiraz 2013 (6x75cl)

Inc. VAT: £354.47

2013
South Australia
6x75cl
1
92.0 (VN)

Read Review/Description

Inc. VAT: £354.47
Year
Wine
Region
Format
Qty
Score
Price
Wishlist

Shaw + Smith M3 Chardonnay 2018 (6x75cl)

In Bond: £202.00

2018
South Australia
6x75cl
2
98.0 (HWC)

Read Review/Description

In Bond: £202.00

Shaw + Smith M3 Chardonnay 2020 (6x75cl)

In Bond: £208.00

2020
South Australia
6x75cl
4
98.0 (HWC)

Read Review/Description

In Bond: £208.00

Shaw + Smith M3 Chardonnay 2021 (6x75cl)

In Bond: £145.00

2021
South Australia
6x75cl
1
97.0 (HWC)

Read Review/Description

In Bond: £145.00

Shaw + Smith Shiraz 2012 (6x75cl)

In Bond: £267.00

2012
South Australia
6x75cl
1
-
In Bond: £267.00

Shaw + Smith Shiraz 2013 (6x75cl)

In Bond: £282.00

2013
South Australia
6x75cl
1
92.0 (VN)

Read Review/Description

In Bond: £282.00