Sijnn
About Sijnn
A true unicorn within the Cape's vinous heartlands, Sijnn (pron. "sane") is the pioneering Malgas estate. Responsible in no small measure for the birth, rise and blossoming of this South African wine district, this estate occupies "one of the most amazing new terroirs in the Cape", according to the world's foremost South African wine authority, Tim Atkin MW.
Established in 2004 by acclaimed Stellenbosch winemaker David Trafford and his partners, Sijnn is leading the way in the new wave of South African wine-making. Today, Sijnn has risen in stature. Leading the new wave of South African winemaking, Sijnn is ranked as a "Second Growth" in Atkin's Southern Cape Classification.
Viniculture
Named for the Khoisan people who inhabited the area, their pioneering work focuses on bringing the strengths of Mediterranean grape varietals to the expressive terroir and warm maritime climate of the Malgas. Sijnn is completely dedicated to minimal intervention both in the vineyard and the winery, favouring natural bush vines over trellising. Critics around the world are sitting up and taking notice of this "soulful and pioneering" range.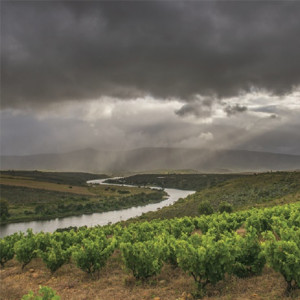 Prices:
Product Name
Region
Qty
Score
Price
Cape South Coast
1
96 (TA)

Inc. VAT

£214.07

Tim Atkin (96)

Sijnn is one of the most amazing new terroirs in the Cape, producing wines of remarkable individuality. This Rhône meets Bordeaux meets the Douro Valley blend, made with grapes grown just 15 kilometres from the sea, is stony, complex and intensely aromatic, showing lavender and wild thyme avours, grippy tannins and layered, mineral intense fruit. Superb stuff . 2021-35

More Info

Cape South Coast
1
96 (TA)

Inc. VAT

£203.27

Tim Atkin (96)

One of the most beautiful and complex terroirs in South Africa supplies the grapes for this unique red, produced from a medley of Shiraz with 33% Mourvèdre, Touriga Nacional and the very rare (in South Africa) Tinta Amarella. Inky, savoury and wild, it has freshness and concentration, notes of rosemary and lavender, meaty depths and fine oak. 2023-30

More Info
Product Name
Region
Qty
Score
Price
Cape South Coast
1
96 (TA)

In Bond

£165.00

Tim Atkin (96)

Sijnn is one of the most amazing new terroirs in the Cape, producing wines of remarkable individuality. This Rhône meets Bordeaux meets the Douro Valley blend, made with grapes grown just 15 kilometres from the sea, is stony, complex and intensely aromatic, showing lavender and wild thyme avours, grippy tannins and layered, mineral intense fruit. Superb stuff . 2021-35

More Info

Cape South Coast
1
96 (TA)

In Bond

£156.00

Tim Atkin (96)

One of the most beautiful and complex terroirs in South Africa supplies the grapes for this unique red, produced from a medley of Shiraz with 33% Mourvèdre, Touriga Nacional and the very rare (in South Africa) Tinta Amarella. Inky, savoury and wild, it has freshness and concentration, notes of rosemary and lavender, meaty depths and fine oak. 2023-30

More Info