SLOAN
About SLOAN
Founded by the eponymous Stuart Sloan, the Pan family purchased the winery in 2011 having been utterly bewitched by both the wines and the property itself for many years prior. The current team at SLOAN is a true all-star cast of vignerons including mythical consultant Michel Rolland and the hugely respected David Abreu who crafts some of the most desirable Chardonnays in the world.
Viniculture
Perched at an elevation of up to 900 feet on the Eastern hills of Rutherford overlooking the Napa Valley floor, SLOAN is comprised of 13 glorious acres of the finest terroir this region has to offer. Incredibly mineral-rich white tufa soil combines perfectly with the cooling maritime influence tempering the generous Californian sun. It is hard to imagine a more naturally harmonious situation from which to craft exquisite wines than this. Planted as relatively recently as 1997, this now legendary estate has ascended to the very highest echelons of fine wine in North America's most famous region.

SLOAN "Proprietary Red" is the flagship cuvée of this incredible producer, representing the apotheosis of both the terroir and winemaking prowess of the team here. A blend of Cabernet Sauvignon, Merlot, Cabernet Franc and Petit Verdot, the grapes for this prestige wine are subject to ruthless selection thanks to the existence of a commendable second wine.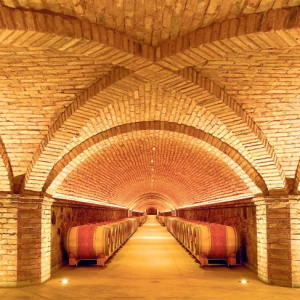 Name
Price Low
Price High
Year (Old)
Year (New)
Prices:
Product Name
Region
Qty
Score
Price

California
1
94 (VN)

Inc. VAT

£3,017.54

Vinous (94)

Saturated ruby. Rich, superripe, captivating aromas of black cherry, chocolate, truffle, earth and sexy oak spices. Impressively supple, rich and seamless, like a liquid confection. This is almost too big for the mouth and yet there's no impression of excess weight. Finishes with wonderfully sweet, palate-dusting tannins and slow-building length. Perhaps atypically sweet for a wine from this property but I'm not complaining. This almost made the excellent '01 seem lean in comparison.

More Info

California
1
93-96 (VN (ST))

Inc. VAT

£2,922.59

Vinous - Stephen Tanzer (93-96)

Deep ruby. Superripe aromas of blueberry, liquid graphite, violet, licorice and dark chocolate. Large-scaled, dense and primary; more muscular and a bit less harmonious at this early stage than the 2005 but also wonderfully creamy. Not quite as sweet yet on the back end, but brooding, tooth-dusting tannins and a sappy mineral pungency give this wine great structure for further development in barrel and a long life in bottle. Winemaker Martha McClellan told me she has been barrel-fermenting a growing portion of the merlot here, which typically makes up about 10% or 12% of the blend.

More Info

California
1
94 (VN)

Inc. VAT

£5,480.69

Vinous (94)

(14.8% alcohol): Saturated bright ruby. Superripe, exotic scents of black raspberry, truffle, coffee/mocha and caramel oak, with an exotic note of coconut emerging with extended aeration. Plush, dense, moderately sweet and superconcentrated, with its velvety, seamless dark raspberry and mineral flavors complicated by spices. Tannins are firm, dusty and nicely integrated, showing no aggressiveness. Finishes very long, with lingering spice character. This very full but also solidly structured wine was already rich and pliant in its early years. A very ripe style.

More Info

California
1
97 (VN)

Inc. VAT

£3,490.50

Vinous (97)

The 2012 Sloan is dark, sensual and voluptuous to the core. Soft edges and radiant, luxurious fruit add to the wine's undeniably raciness. Absolutely impeccable, the 2012 Sloan is also a fabulous example of the year at its best.

More Info

California
2
100 (JD)

Inc. VAT

£2,353.06

Jeb Dunnuck (100)

The prodigious 2013 Proprietary Red is a perfect, magical wine that brings to mind a great vintage of Chateau Latour with its massive, backward style. Dense plum/purple-colored, with powerful notes of crushed rocks, unsmoked tobacco, lead pencil, and blackcurrants, it is a magically opulent, pure wine that has a stacked mid-palate as well as flawless balance, giving it a rare mix of both power and elegance. The finish lasts for nearly a minute, and despite being relatively approachable today, it's going to benefit from 4-5 years of bottle age and cruise in cool cellars for 25-30 years.

More Info

California
1
100 (JD)

Inc. VAT

£3,634.50

Jeb Dunnuck (100)

The prodigious 2013 Proprietary Red is a perfect, magical wine that brings to mind a great vintage of Chateau Latour with its massive, backward style. Dense plum/purple-colored, with powerful notes of crushed rocks, unsmoked tobacco, lead pencil, and blackcurrants, it is a magically opulent, pure wine that has a stacked mid-palate as well as flawless balance, giving it a rare mix of both power and elegance. The finish lasts for nearly a minute, and despite being relatively approachable today, it's going to benefit from 4-5 years of bottle age and cruise in cool cellars for 25-30 years.

More Info

California
2
98 (WA)

Inc. VAT

£1,803.46

Wine Advocate (98)

Deep garnet-purple colored, the 2014 Proprietary Red needs a little coaxing to reveal slowly unfurling notions of warm black cherries, mulberries, redcurrants and blackberry compote with touches of licorice, tapenade, chargrill and scorched earth. Full-bodied, firm, grainy and packed with layers of black fruits and savory flavors, it has a firm, grainy backbone of very ripe tannins and tons of vivacity, finishing very long.

More Info

California
2
100 (WA)

Inc. VAT

£2,160.00

Wine Advocate (100)

Deep garnet-purple colored, the 2015 Proprietary Red is a little closed and broody at this youthful stage, the nose beginning to open and grow into a beautiful redcurrant jelly, cassis, kirsch and black raspberry core with nuances of red roses, mocha, unsmoked cigars, camphor and tilled soil. Full-bodied and fabulously decadent in the mouth, the palate reveals a very firm, very plush frame with loads of perfumed layers and an epically long, fragrant finish.

More Info

California
2
99 (JD)

Inc. VAT

£2,320.50

Jeb Dunnuck (99)

Moving to the grand vin, the 2016 Proprietary Red is 80% Cabernet Sauvignon with the balance Merlot, Cabernet Franc, and Petit Verdot. Tasting like a mix of the 2013 and 2014 with its incredible elegance and power, it reveals a deep purple hue as well as extraordinary notes of crème de cassis, crushed violets, lead pencil, and unsmoked tobacco. Ethereally textured, seamless, and full-bodied, it builds incrementally on the palate and is a monster of a wine that somehow stays light, graceful and elegant. It should hit maturity after a decade of cellaring and be a 40- to 50-year wine.

More Info

California
2
98 (JS)

Inc. VAT

£1,965.30

James Suckling (98)

Wonderful aromas of blueberries, blackberries, mushrooms, pine and blackcurrants. Some violets, too. Full-bodied, yet so refined and polished with wonderful fruit and a linear tannin structure that integrates beautifully into the wine. It's so balanced and beautiful. Hard not to drink now, but better after 2023.

More Info

California
2
100 (VN)

Inc. VAT

£2,221.94

Vinous (100)

The 2018 Sloan is a flat out stunner. Rich, dramatic and full-bodied, with striking energy, the 2018 is viscerally thrilling right out of the gate. Black cherry, plum, mocha, licorice and gravel all build as this towering, statuesque Cabernet shows off its pedigree. The 2018 is simply magical, and just as breathtaking from bottle as it was as a barrel sample last year. It is the very finest Sloan I have ever tasted. I can't wait to see how it ages.

More Info
Product Name
Region
Qty
Score
Price

California
1
94 (VN)

In Bond

£2,505.00

Vinous (94)

Saturated ruby. Rich, superripe, captivating aromas of black cherry, chocolate, truffle, earth and sexy oak spices. Impressively supple, rich and seamless, like a liquid confection. This is almost too big for the mouth and yet there's no impression of excess weight. Finishes with wonderfully sweet, palate-dusting tannins and slow-building length. Perhaps atypically sweet for a wine from this property but I'm not complaining. This almost made the excellent '01 seem lean in comparison.

More Info

California
1
93-96 (VN (ST))

In Bond

£2,416.00

Vinous - Stephen Tanzer (93-96)

Deep ruby. Superripe aromas of blueberry, liquid graphite, violet, licorice and dark chocolate. Large-scaled, dense and primary; more muscular and a bit less harmonious at this early stage than the 2005 but also wonderfully creamy. Not quite as sweet yet on the back end, but brooding, tooth-dusting tannins and a sappy mineral pungency give this wine great structure for further development in barrel and a long life in bottle. Winemaker Martha McClellan told me she has been barrel-fermenting a growing portion of the merlot here, which typically makes up about 10% or 12% of the blend.

More Info

California
1
94 (VN)

In Bond

£4,548.00

Vinous (94)

(14.8% alcohol): Saturated bright ruby. Superripe, exotic scents of black raspberry, truffle, coffee/mocha and caramel oak, with an exotic note of coconut emerging with extended aeration. Plush, dense, moderately sweet and superconcentrated, with its velvety, seamless dark raspberry and mineral flavors complicated by spices. Tannins are firm, dusty and nicely integrated, showing no aggressiveness. Finishes very long, with lingering spice character. This very full but also solidly structured wine was already rich and pliant in its early years. A very ripe style.

More Info

California
1
97 (VN)

In Bond

£2,889.00

Vinous (97)

The 2012 Sloan is dark, sensual and voluptuous to the core. Soft edges and radiant, luxurious fruit add to the wine's undeniably raciness. Absolutely impeccable, the 2012 Sloan is also a fabulous example of the year at its best.

More Info

California
2
100 (JD)

In Bond

£1,951.00

Jeb Dunnuck (100)

The prodigious 2013 Proprietary Red is a perfect, magical wine that brings to mind a great vintage of Chateau Latour with its massive, backward style. Dense plum/purple-colored, with powerful notes of crushed rocks, unsmoked tobacco, lead pencil, and blackcurrants, it is a magically opulent, pure wine that has a stacked mid-palate as well as flawless balance, giving it a rare mix of both power and elegance. The finish lasts for nearly a minute, and despite being relatively approachable today, it's going to benefit from 4-5 years of bottle age and cruise in cool cellars for 25-30 years.

More Info

California
1
100 (JD)

In Bond

£3,009.00

Jeb Dunnuck (100)

The prodigious 2013 Proprietary Red is a perfect, magical wine that brings to mind a great vintage of Chateau Latour with its massive, backward style. Dense plum/purple-colored, with powerful notes of crushed rocks, unsmoked tobacco, lead pencil, and blackcurrants, it is a magically opulent, pure wine that has a stacked mid-palate as well as flawless balance, giving it a rare mix of both power and elegance. The finish lasts for nearly a minute, and despite being relatively approachable today, it's going to benefit from 4-5 years of bottle age and cruise in cool cellars for 25-30 years.

More Info

California
2
98 (WA)

In Bond

£1,493.00

Wine Advocate (98)

Deep garnet-purple colored, the 2014 Proprietary Red needs a little coaxing to reveal slowly unfurling notions of warm black cherries, mulberries, redcurrants and blackberry compote with touches of licorice, tapenade, chargrill and scorched earth. Full-bodied, firm, grainy and packed with layers of black fruits and savory flavors, it has a firm, grainy backbone of very ripe tannins and tons of vivacity, finishing very long.

More Info

California
2
100 (WA)

In Bond

£1,790.00

Wine Advocate (100)

Deep garnet-purple colored, the 2015 Proprietary Red is a little closed and broody at this youthful stage, the nose beginning to open and grow into a beautiful redcurrant jelly, cassis, kirsch and black raspberry core with nuances of red roses, mocha, unsmoked cigars, camphor and tilled soil. Full-bodied and fabulously decadent in the mouth, the palate reveals a very firm, very plush frame with loads of perfumed layers and an epically long, fragrant finish.

More Info

California
2
99 (JD)

In Bond

£1,924.00

Jeb Dunnuck (99)

Moving to the grand vin, the 2016 Proprietary Red is 80% Cabernet Sauvignon with the balance Merlot, Cabernet Franc, and Petit Verdot. Tasting like a mix of the 2013 and 2014 with its incredible elegance and power, it reveals a deep purple hue as well as extraordinary notes of crème de cassis, crushed violets, lead pencil, and unsmoked tobacco. Ethereally textured, seamless, and full-bodied, it builds incrementally on the palate and is a monster of a wine that somehow stays light, graceful and elegant. It should hit maturity after a decade of cellaring and be a 40- to 50-year wine.

More Info

California
2
98 (JS)

In Bond

£1,628.00

James Suckling (98)

Wonderful aromas of blueberries, blackberries, mushrooms, pine and blackcurrants. Some violets, too. Full-bodied, yet so refined and polished with wonderful fruit and a linear tannin structure that integrates beautifully into the wine. It's so balanced and beautiful. Hard not to drink now, but better after 2023.

More Info

California
2
100 (VN)

In Bond

£1,842.00

Vinous (100)

The 2018 Sloan is a flat out stunner. Rich, dramatic and full-bodied, with striking energy, the 2018 is viscerally thrilling right out of the gate. Black cherry, plum, mocha, licorice and gravel all build as this towering, statuesque Cabernet shows off its pedigree. The 2018 is simply magical, and just as breathtaking from bottle as it was as a barrel sample last year. It is the very finest Sloan I have ever tasted. I can't wait to see how it ages.

More Info
Name
Price Low
Price High
Year (Old)
Year (New)