Terre del Barolo
Terre del Barolo is a renowned Italian winery, known for producing exceptional wines from the prestigious Barolo region. This cooperative, which celebrated its 60th anniversary in 2018, takes great pride in their wines' superb quality and the cultural heritage of the local area. They are dedicated to proving that cooperative-produced wine does not need to compromise on quality, with the accolades their range of Barolo wines has received standing as a testament to this promise.
Terre del Barolo: The Finest Wines from Italy's Barolo Region
In the heart of Italy's Piedmont region, in a land known as "Langhe", lies the Terre del Barolo winery. Here, a unique combination of favourable climate, rich soil, and skilled winemaking techniques ensure the consistent production of some of the finest wines in the world. Terre del Barolo's dedication to the principles of "Terra Madre", or "Mother Earth", has resulted in a production process that honours tradition while incorporating modern technologies. This ensures that the unique flavour of the Barolo grapes is perfectly preserved.
A Cooperative of Passionate Winemakers
Terre del Barolo's cooperative spirit enshrines the expertise of over 300 grape-growers and winemakers, who together produce an exceptional range of wines that sit proudly among their traditional counterparts. Recognised globally as a prestigious vineyard, Terre del Barolo prioritises quality above all else. Each of the Langhe vineyards' grapes is carefully selected for their individual characteristics, resulting in wines of unparalleled quality and taste.
Terre del Barolo's Wide Range of Exquisite Wines
Terre del Barolo's true passion is the Barolo wine itself - that rich, full-bodied red that commands attention. However, the cooperative's product range extends beyond this flagship wine, diversifying into other Piedmont regional styles such as Barbera, Dolcetto, and Arneis. Each wine is crafted with the same meticulous attention to detail, ensuring that every sip transports you to the very heart of this iconic region.
Discover an authentic taste of Italy with Terre del Barolo's remarkable range of fine wines. Their lovingly-made premium quality is a testament to the cooperative's dedication to tradition and expertise. Lose yourself in the world of Terre del Barolo and fully experience the spirit of the Piedmont region.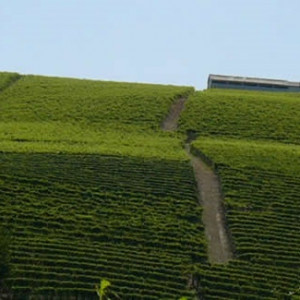 Name
Price Low
Price High
Year (Old)
Year (New)
Prices:
Product Name
Region
Qty
Score
Price

Piedmont
1
-

Inc. VAT

£624.58

Piedmont
8
-

Inc. VAT

£580.18

Piedmont
2
16.5 (JR)

Inc. VAT

£291.64

Jancis Robinson (16.5)

Monforte d'Alba. Lustrous mid ruby with orange tinges. Very minerally and almost iodine on the nose and with notes of oak. Lingering minerality on the palate too and with coating long tannins. Layered spice and minerals on the finish. (WS)

More Info

Piedmont
1
-

Inc. VAT

£840.58

Piedmont
1
-

Inc. VAT

£840.58
Product Name
Region
Qty
Score
Price

Piedmont
1
-

In Bond

£482.00

Piedmont
8
-

In Bond

£445.00

Piedmont
2
16.5 (JR)

In Bond

£227.00

Jancis Robinson (16.5)

Monforte d'Alba. Lustrous mid ruby with orange tinges. Very minerally and almost iodine on the nose and with notes of oak. Lingering minerality on the palate too and with coating long tannins. Layered spice and minerals on the finish. (WS)

More Info

Piedmont
1
-

In Bond

£662.00

Piedmont
1
-

In Bond

£662.00
Name
Price Low
Price High
Year (Old)
Year (New)