Château Tronquoy (formerly Tronquoy-Lalande)
About Château Tronquoy
Château Tronquoy, formerly known as Tronquoy-Lalande, is a historic estate located in Saint-Estèphe, Bordeaux. The winery has a strong association with Château Montrose, as both properties were purchased by the Bouygues brothers in 2006. The brothers invested a remarkable 10 million euros and three years into a massive renovation project to improve the quality of Château Tronquoy.
As a result of this steep investment, the estate has undergone significant improvements in winemaking. Stringent selection, sharing some winemaking capacities with Château Montrose, and significantly reducing yields have all played a part in improving the wine massively.
Today, Château Tronquoy continued to be looked after by the Bouygues brothers. It was officially renamed and relabeled as Château Tronquoy in 2022. Despite being classified as a Cru Bourgeois, the wine punches well above its weight and has become an exceptional value for wine lovers.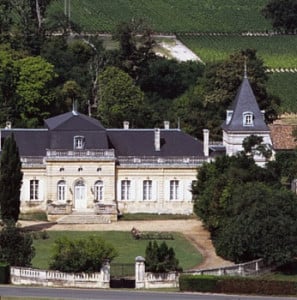 Name
Price Low
Price High
Year (Old)
Year (New)
Prices:
Product Name
Region
Qty
Score
Price

Bordeaux
4
94 (WI)

Inc. VAT

£181.84

The Wine Independent (94)

The 2019 Tronquoy-Lalande is made from 50% Merlot, 44% Cabernet Sauvignon, and 6% Petit Verdot. Deep garnet-purple in color, it slowly unfurls to offers fragrant notes of rose oil, Indian spices, and licorice over a core of creme de cassis and stewed plums, plus a hint of lavender. The full-bodied palate is firm and sturdy, with grainy tannins and plenty of freshness to match the muscular fruit, finishing long and earthy.

More Info

Bordeaux
3
-

Inc. VAT

£422.69

Bordeaux
45
92 (WE)

Inc. VAT

£345.67

Wine Enthusiast (92)

Very firm tannins coming from ripe black fruits give this structured wine, produced by the winemaking team from Château Montrose, a solid, dense feel. The core of dryness is surrounded by rich fruits and bright acidity. The wine presents the possibility of good aging; drink from 2018.

More Info

Bordeaux
12
91 (VN (NM))

Inc. VAT

£242.44

Vinous - Neal Martin (91)

The 2015 Tronquoy-Lalande feels just a little herbaceous (not green) on the nose. It is well defined but just lacks that extra zip and brightness demonstrated by some of its peers. The palate is medium-bodied with supple tannin, quite fresh and classic in style with lightly spiced, black-pepper-tinged blackberry and bilberry fruit. Demonstrating ample grip on the finish, this should mature into a commendable Saint-Estèphe. Tasted blind at the Southwold 2015 Bordeaux tasting.

More Info

Bordeaux
1
93+ (WA)

Inc. VAT

£199.24

Wine Advocate (93+)

A blend of 55% Merlot, 37% Cabernet Sauvignon, 6% Petit Verdot and 2% Cabernet Franc, the deep garnet-purple colored 2017 Tronquoy-Lalande races out of the glass with bright, exuberant scents of Morello cherries, mulberries, warm plums and fresh blackcurrants plus touches of allspice, candied violets and tilled soil. Medium-bodied, the palate is laden with expressive black and red fruits plus loads of floral accents and a wonderfully plush texture, finishing long and fragrant.

More Info

Bordeaux
1
97 (DWWA)

Inc. VAT

£343.78

Decanter World Wine Awards 2022 (97)

Powerful aromas of cassis, graphite and coffee framed by creamy oak and leathery undertones. Dense, mouth filling and very serious wine, with grand fruit intensity and well-layered firm tannins with a solid structure.

More Info

Bordeaux
1
97 (DWWA)

Inc. VAT

£376.18

Decanter World Wine Awards 2022 (97)

Powerful aromas of cassis, graphite and coffee framed by creamy oak and leathery undertones. Dense, mouth filling and very serious wine, with grand fruit intensity and well-layered firm tannins with a solid structure.

More Info

Bordeaux
1
97 (DWWA)

Inc. VAT

£191.09

Decanter World Wine Awards 2022 (97)

Powerful aromas of cassis, graphite and coffee framed by creamy oak and leathery undertones. Dense, mouth filling and very serious wine, with grand fruit intensity and well-layered firm tannins with a solid structure.

More Info
Product Name
Region
Qty
Score
Price

Bordeaux
4
94 (WI)

In Bond

£135.50

The Wine Independent (94)

The 2019 Tronquoy-Lalande is made from 50% Merlot, 44% Cabernet Sauvignon, and 6% Petit Verdot. Deep garnet-purple in color, it slowly unfurls to offers fragrant notes of rose oil, Indian spices, and licorice over a core of creme de cassis and stewed plums, plus a hint of lavender. The full-bodied palate is firm and sturdy, with grainy tannins and plenty of freshness to match the muscular fruit, finishing long and earthy.

More Info

Bordeaux
3
-

In Bond

£333.00

Bordeaux
45
92 (WE)

In Bond

£256.00

Wine Enthusiast (92)

Very firm tannins coming from ripe black fruits give this structured wine, produced by the winemaking team from Château Montrose, a solid, dense feel. The core of dryness is surrounded by rich fruits and bright acidity. The wine presents the possibility of good aging; drink from 2018.

More Info

Bordeaux
12
91 (VN (NM))

In Bond

£186.00

Vinous - Neal Martin (91)

The 2015 Tronquoy-Lalande feels just a little herbaceous (not green) on the nose. It is well defined but just lacks that extra zip and brightness demonstrated by some of its peers. The palate is medium-bodied with supple tannin, quite fresh and classic in style with lightly spiced, black-pepper-tinged blackberry and bilberry fruit. Demonstrating ample grip on the finish, this should mature into a commendable Saint-Estèphe. Tasted blind at the Southwold 2015 Bordeaux tasting.

More Info

Bordeaux
1
93+ (WA)

In Bond

£150.00

Wine Advocate (93+)

A blend of 55% Merlot, 37% Cabernet Sauvignon, 6% Petit Verdot and 2% Cabernet Franc, the deep garnet-purple colored 2017 Tronquoy-Lalande races out of the glass with bright, exuberant scents of Morello cherries, mulberries, warm plums and fresh blackcurrants plus touches of allspice, candied violets and tilled soil. Medium-bodied, the palate is laden with expressive black and red fruits plus loads of floral accents and a wonderfully plush texture, finishing long and fragrant.

More Info

Bordeaux
1
97 (DWWA)

In Bond

£248.00

Decanter World Wine Awards 2022 (97)

Powerful aromas of cassis, graphite and coffee framed by creamy oak and leathery undertones. Dense, mouth filling and very serious wine, with grand fruit intensity and well-layered firm tannins with a solid structure.

More Info

Bordeaux
1
97 (DWWA)

In Bond

£275.00

Decanter World Wine Awards 2022 (97)

Powerful aromas of cassis, graphite and coffee framed by creamy oak and leathery undertones. Dense, mouth filling and very serious wine, with grand fruit intensity and well-layered firm tannins with a solid structure.

More Info

Bordeaux
1
97 (DWWA)

In Bond

£140.00

Decanter World Wine Awards 2022 (97)

Powerful aromas of cassis, graphite and coffee framed by creamy oak and leathery undertones. Dense, mouth filling and very serious wine, with grand fruit intensity and well-layered firm tannins with a solid structure.

More Info
Name
Price Low
Price High
Year (Old)
Year (New)