Château Vieux Château Certan
About Château Vieux Château Certan
Vieux Château Certan is one of Pomerol's oldest and most exalted estates, having produced wine since at least the mid-1470s. Vieux Château Certan is regularly ranked by the world's press and international tasting panels among the very top wines of Bordeaux. A small estate by Bordeaux standards, this Pomerol estate has been considered one of the great producers in its appellation for a long time. One of the Thienpont stables, it can be considered a less flashy, elder sibling to the micro-cuvée estate Le Pin. For a wine which is often mentioned in the same breath as Petrus, the Grand Vin is surprisingly good value for money and the second wine, Gravette de Certan is very reasonable indeed.
Viniculture
Vieux Château Certan is an elegant Pomerol. It's full-bodied, rich and offers ripe blackberry, plum, floral, chocolate and spice aromas. At its best, its texture is pure silk and velvet. The wine is effortless to drink, yet it's complex and ages well. Yearly production is very small at only 4-5,000 cases per year, compared with about 25,000 cases by Lafite. It is therefore rare to find full cases of mature vintages with good condition on the secondary market. Mature vintages of well-scored Vieux Château Certain are great for both personal consumption or to hold as an investment.
The estate also produces a second wine - La Gravette de Certan - which is made of "younger" vines up to 25 years old.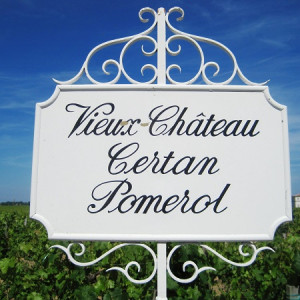 Name
Price Low
Price High
Year (Old)
Year (New)
Prices:
Product Name
Region
Qty
Score
Price

Bordeaux
1
92 (VN (AG))

Inc. VAT

£396.83

Vinous - Antonio Galloni (92)

The 2015 La Gravette de Certan is a stellar second wine that shows just how fabulous the vintage is in Pomerol. Inky plum, blueberry, mint, lavender and spice notes give the Gravette its dark, sumptuous personality. La Gravette, Vieux Château Certan's second wine, emerges mostly from the younger vines on the property. Drink it over the next 10-20 years.

More Info

Bordeaux
2
95 (JD)

Inc. VAT

£852.07

Jeb Dunnuck (95)

Darker and denser than the 2015, the 2016 La Gravette de Certan reveals a similar profile yet has more obvious structure as well as full-bodied notes of smoked tobacco, black fruits, earth, and spice box. Deep, powerful, and shockingly good for a second wine, it's well worth your time and money. Drink it over the coming 20+ years.

More Info

Bordeaux
1
95 (JD)

Inc. VAT

£391.24

Jeb Dunnuck (95)

Darker and denser than the 2015, the 2016 La Gravette de Certan reveals a similar profile yet has more obvious structure as well as full-bodied notes of smoked tobacco, black fruits, earth, and spice box. Deep, powerful, and shockingly good for a second wine, it's well worth your time and money. Drink it over the coming 20+ years.

More Info

Bordeaux
1
92 (VN (AG))

Inc. VAT

£418.84

Vinous - Antonio Galloni (92)

The 2018 La Gravette de Certan is a gorgeous second wine. Pliant, creamy and so expressive, La Gravette is everything a second wine should be. Juicy dark cherry fruit, spice, licorice, new leather and lavender fill out the layers effortlessly. No, the 2018 is not quite the 2016, but it's close.

More Info

Bordeaux
1
94 (DC)

Inc. VAT

£442.84

Decanter (94)

Lovely soft spicing on the nose, liquorice touches and bramble fruits - gorgeous aromatics on show. Excellent clarity on the palate, this has a silky smooth texture with bright fruit flavours. Extremely youthful and brimming with energy. Fruit forward with cherry and cherry stone nuances. Really quite playful in the best way with charming fragrant touches from start to finish, - 2019 was the 'year of perfume' according to Alexandre Thienpont. So much to like here.

More Info

Bordeaux
1
94 (DC)

Inc. VAT

£436.84

Decanter (94)

Lovely soft spicing on the nose, liquorice touches and bramble fruits - gorgeous aromatics on show. Excellent clarity on the palate, this has a silky smooth texture with bright fruit flavours. Extremely youthful and brimming with energy. Fruit forward with cherry and cherry stone nuances. Really quite playful in the best way with charming fragrant touches from start to finish, - 2019 was the 'year of perfume' according to Alexandre Thienpont. So much to like here.

More Info

Bordeaux
5
95 (VN (AG))

Inc. VAT

£471.89

Vinous - Antonio Galloni (95)

The 2020 Gravette de Certan is quite unusual this year in that the blend includes 15% Cabernet Sauvignon, which gives the Gravette a distinctly Left Bank-leaning profile of cassis, graphite, lavender and dried herbs. Pliant and creamy, with notable depth, the Gravette is fabulous, even if it is unlike any Gravette I have tasted before. It's a stunning, very serious wine that is frankly better than many Grand Vins. A very pretty, exotic, blood orange-like note brightness the finish beautifully. The 2020 is an insanely great Gravette.

More Info

Bordeaux
1
-

Inc. VAT

£889.20

Bordeaux
1
-

Inc. VAT

£797.05

Bordeaux
1
-

Inc. VAT

£1,699.24

Bordeaux
1
-

Inc. VAT

£3,227.38

Bordeaux
1
100 (WS)

Inc. VAT

£1,845.37

Wine Spectator (100)

Big, powerful and chewy young wine. Wonderful crushed raspberries and blackberries. Full-bodied, with a solid core of fruit. Velvety tannins. Greatest young VCC I have ever tasted. Score range: 95-100

More Info

Bordeaux
1
100 (WS)

Inc. VAT

£3,428.47

Wine Spectator (100)

Absolutely gorgeous aromas, with mineral, licorice and hints of orange peel. Full-bodied, with super, fine tannins. Has class written all over it. Score range: 95-100

More Info

Bordeaux
1
100 (WS)

Inc. VAT

£1,935.60

Wine Spectator (100)

Absolutely gorgeous aromas, with mineral, licorice and hints of orange peel. Full-bodied, with super, fine tannins. Has class written all over it. Score range: 95-100

More Info

Bordeaux
1
94 (WS)

Inc. VAT

£1,255.49

Wine Spectator (94)

Fabulous aromas of crushed berries, vanilla and chocolate, with pure fruit. Full-bodied, with silky tannins and a long, caressing finish. All in texture. A gorgeous and seductive young wine. This is 25 percent Cabernet Franc (normally it's 15 percent). Best after 2009. 4,585 cases made. -JS

More Info

Bordeaux
1
97.0

Inc. VAT

£3,485.38

Bordeaux
6
95-100 (WS)

Inc. VAT

£2,500.87

Wine Spectator (95-100)

This has a beautiful core of berry, coffee and chocolate fruit. Full yet very balanced, with a velvety mouthfeel and a long, long finish. Extremely well made, with everything in proportion. Makes you want to drink it now. I haven't found many wines like this. 75 percent Merlot and 25 percent Cabernet Franc. Score range: 95-100

More Info

Bordeaux
1
91 (WA)

Inc. VAT

£1,603.27

Wine Advocate (91)

Tasted at BI Wine & Spirits' 10-Year On tasting, the 2007 Vieux Chateau Certan offers enticing aromas of black fruit, melted tar, mint, rooibos tea and undergrowth—complex and enticing, almost matching L'Eglise-Clinet in terms of sophistication. The palate is medium-bodied with sappy red berry fruit on the entry and white pepper and cloves on the mid-palate, while the Cabernet component lends structure and a sense of symmetry towards the finish, although it does fade in the glass, whereas the L'Eglise-Clinet motor on. This is just beginning to drink now but should last for another 8-10 years. Tasted February 2017.

More Info

Bordeaux
1
94 (WE)

Inc. VAT

£2,239.27

Wine Enthusiast (94)

In this dense wine, dusty tannins ride over spice and black currant fruits, giving weight and concentration while retaining the natural stylish character of the château.

More Info

Bordeaux
3
100 (JS)

Inc. VAT

£3,854.47

James Suckling (100)

This is a wine that had extreme intensity of electrifying tannins and acidity, with supercharged fruit. Full-bodied, yet agile and lively. It touches every taste bud on your palate. Chocolate mousse and fruit. I am lost for words. Legendary 1950 all over again. Try it in 2020.

More Info

Bordeaux
1
100 (JS)

Inc. VAT

£1,881.64

James Suckling (100)

This is a wine that had extreme intensity of electrifying tannins and acidity, with supercharged fruit. Full-bodied, yet agile and lively. It touches every taste bud on your palate. Chocolate mousse and fruit. I am lost for words. Legendary 1950 all over again. Try it in 2020.

More Info

Bordeaux
1
100 (WA)

Inc. VAT

£4,578.07

Wine Advocate (100)

The 2010 Vieux Château Certan is deep garnet in color, and—POW—the nose opens as a complete spice-bomb, featuring notes of fenugreek, cumin seed and cinnamon stick over a core of Black Forest cake, plum preserves and blueberry pie with hints of fragrant earth and crushed stones. Full-bodied, rich and seductive in the mouth, it is laden with layers of black and blue fruit preserves, framed by super plush tannins, finishing epically long and perfumed.

More Info

Bordeaux
1
100 (WA)

Inc. VAT

£2,419.24

Wine Advocate (100)

The 2010 Vieux Château Certan is deep garnet in color, and—POW—the nose opens as a complete spice-bomb, featuring notes of fenugreek, cumin seed and cinnamon stick over a core of Black Forest cake, plum preserves and blueberry pie with hints of fragrant earth and crushed stones. Full-bodied, rich and seductive in the mouth, it is laden with layers of black and blue fruit preserves, framed by super plush tannins, finishing epically long and perfumed.

More Info

Bordeaux
1
96 (WA)

Inc. VAT

£1,044.04

Wine Advocate (96)

One of the stars of the vintage, the 2011 Vieux Château Certan was brilliant from barrel (I vividly remember tasting it as a student), and it is beginning to show all of that potential in bottle. Wafting from the glass with inviting aromas of mulberries, cherries, vine smoke, bitter chocolate, violets and spices, framed by a deft application of classy new oak, it's medium to full-bodied, velvety and layered, with terrific concentration, powdery tannins and a long, sapid finish. Even better, this terrific wine remains notably undervalued in the market today.

More Info

Bordeaux
3
98 (WI)

Inc. VAT

£2,228.47

The Wine Independent (98)

The 2012 Vieux Chateau Certan is medium to deep garnet-purple colored. It charges out with impressively pure, laser-precise, and intense scents of blueberry compote, chocolate-covered cherries, and warm plum, plus hints of cinnamon toast, dried roses, and forest floor. Medium to full-bodied, rich, and oh-so-classy in the mouth, the palate delivers velvety tannins and compelling tension, finishing very long and opulent. The blend this year is 87% Merlot, 12% Cabernet Franc, and 1% Cabernet Sauvignon.

More Info

Bordeaux
1
98 (WI)

Inc. VAT

£1,024.84

The Wine Independent (98)

The 2012 Vieux Chateau Certan is medium to deep garnet-purple colored. It charges out with impressively pure, laser-precise, and intense scents of blueberry compote, chocolate-covered cherries, and warm plum, plus hints of cinnamon toast, dried roses, and forest floor. Medium to full-bodied, rich, and oh-so-classy in the mouth, the palate delivers velvety tannins and compelling tension, finishing very long and opulent. The blend this year is 87% Merlot, 12% Cabernet Franc, and 1% Cabernet Sauvignon.

More Info

Bordeaux
1
92 (WA)

Inc. VAT

£1,668.07

Wine Advocate (92)

The 2013 Vieux Château Certan has plentiful fruit on the nose considering the vintage: raspberry coulis, crushed strawberry and a touch of blackcurrant pastilles. The palate is medium-bodied and while it might not rank with the greatest VCC's of recent years in terms of complexity, there is admirable depth and purity with a crisp, almost edgy finish that leaves you wanting another sip. This comes recommended for the vintage and I suspect it will give 12-15 years of drinking pleasure.

More Info

Bordeaux
1
92 (WA)

Inc. VAT

£832.84

Wine Advocate (92)

The 2013 Vieux Château Certan has plentiful fruit on the nose considering the vintage: raspberry coulis, crushed strawberry and a touch of blackcurrant pastilles. The palate is medium-bodied and while it might not rank with the greatest VCC's of recent years in terms of complexity, there is admirable depth and purity with a crisp, almost edgy finish that leaves you wanting another sip. This comes recommended for the vintage and I suspect it will give 12-15 years of drinking pleasure.

More Info

Bordeaux
5
97+ (VN (AG))

Inc. VAT

£2,121.67

Vinous - Antonio Galloni (97+)

One of the unquestioned stars of the vintage, the 2014 Vieux Château Certan soars out of the glass with aromatic intensity, bright acids and finely sculpted fruit. Cool, intense but very much reserved in the style of the year, the 2014 exudes class. The flavors are intense and vibrant throughout. Dark red and purplish-hued stone fruit, lavender, mint and spice lead into the striking finish. The 2014 is just as impressive today as it was from barrel. As always, Vieux Certan has the rare ability to confer power without excess weight. The 2014 is a magical bottle. Readers who can find it should not hesitate. The blend is back to classic proportions of 80 % Merlot and 20 % Cabernet Franc.

More Info

Bordeaux
1
97+ (VN (AG))

Inc. VAT

£1,100.44

Vinous - Antonio Galloni (97+)

One of the unquestioned stars of the vintage, the 2014 Vieux Château Certan soars out of the glass with aromatic intensity, bright acids and finely sculpted fruit. Cool, intense but very much reserved in the style of the year, the 2014 exudes class. The flavors are intense and vibrant throughout. Dark red and purplish-hued stone fruit, lavender, mint and spice lead into the striking finish. The 2014 is just as impressive today as it was from barrel. As always, Vieux Certan has the rare ability to confer power without excess weight. The 2014 is a magical bottle. Readers who can find it should not hesitate. The blend is back to classic proportions of 80 % Merlot and 20 % Cabernet Franc.

More Info
Product Name
Region
Qty
Score
Price

Bordeaux
1
92 (VN (AG))

In Bond

£320.00

Vinous - Antonio Galloni (92)

The 2015 La Gravette de Certan is a stellar second wine that shows just how fabulous the vintage is in Pomerol. Inky plum, blueberry, mint, lavender and spice notes give the Gravette its dark, sumptuous personality. La Gravette, Vieux Château Certan's second wine, emerges mostly from the younger vines on the property. Drink it over the next 10-20 years.

More Info

Bordeaux
2
95 (JD)

In Bond

£678.00

Jeb Dunnuck (95)

Darker and denser than the 2015, the 2016 La Gravette de Certan reveals a similar profile yet has more obvious structure as well as full-bodied notes of smoked tobacco, black fruits, earth, and spice box. Deep, powerful, and shockingly good for a second wine, it's well worth your time and money. Drink it over the coming 20+ years.

More Info

Bordeaux
1
95 (JD)

In Bond

£310.00

Jeb Dunnuck (95)

Darker and denser than the 2015, the 2016 La Gravette de Certan reveals a similar profile yet has more obvious structure as well as full-bodied notes of smoked tobacco, black fruits, earth, and spice box. Deep, powerful, and shockingly good for a second wine, it's well worth your time and money. Drink it over the coming 20+ years.

More Info

Bordeaux
1
92 (VN (AG))

In Bond

£333.00

Vinous - Antonio Galloni (92)

The 2018 La Gravette de Certan is a gorgeous second wine. Pliant, creamy and so expressive, La Gravette is everything a second wine should be. Juicy dark cherry fruit, spice, licorice, new leather and lavender fill out the layers effortlessly. No, the 2018 is not quite the 2016, but it's close.

More Info

Bordeaux
1
94 (DC)

In Bond

£353.00

Decanter (94)

Lovely soft spicing on the nose, liquorice touches and bramble fruits - gorgeous aromatics on show. Excellent clarity on the palate, this has a silky smooth texture with bright fruit flavours. Extremely youthful and brimming with energy. Fruit forward with cherry and cherry stone nuances. Really quite playful in the best way with charming fragrant touches from start to finish, - 2019 was the 'year of perfume' according to Alexandre Thienpont. So much to like here.

More Info

Bordeaux
1
94 (DC)

In Bond

£348.00

Decanter (94)

Lovely soft spicing on the nose, liquorice touches and bramble fruits - gorgeous aromatics on show. Excellent clarity on the palate, this has a silky smooth texture with bright fruit flavours. Extremely youthful and brimming with energy. Fruit forward with cherry and cherry stone nuances. Really quite playful in the best way with charming fragrant touches from start to finish, - 2019 was the 'year of perfume' according to Alexandre Thienpont. So much to like here.

More Info

Bordeaux
5
95 (VN (AG))

In Bond

£374.00

Vinous - Antonio Galloni (95)

The 2020 Gravette de Certan is quite unusual this year in that the blend includes 15% Cabernet Sauvignon, which gives the Gravette a distinctly Left Bank-leaning profile of cassis, graphite, lavender and dried herbs. Pliant and creamy, with notable depth, the Gravette is fabulous, even if it is unlike any Gravette I have tasted before. It's a stunning, very serious wine that is frankly better than many Grand Vins. A very pretty, exotic, blood orange-like note brightness the finish beautifully. The 2020 is an insanely great Gravette.

More Info

Bordeaux
1
-

Inc. VAT

£889.20

Bordeaux
1
-

In Bond

£661.00

Bordeaux
1
-

In Bond

£1,400.00

Bordeaux
1
-

In Bond

£2,651.00

Bordeaux
1
100 (WS)

In Bond

£1,520.00

Wine Spectator (100)

Big, powerful and chewy young wine. Wonderful crushed raspberries and blackberries. Full-bodied, with a solid core of fruit. Velvety tannins. Greatest young VCC I have ever tasted. Score range: 95-100

More Info

Bordeaux
1
100 (WS)

In Bond

£2,825.00

Wine Spectator (100)

Absolutely gorgeous aromas, with mineral, licorice and hints of orange peel. Full-bodied, with super, fine tannins. Has class written all over it. Score range: 95-100

More Info

Bordeaux
1
100 (WS)

Inc. VAT

£1,935.60

Wine Spectator (100)

Absolutely gorgeous aromas, with mineral, licorice and hints of orange peel. Full-bodied, with super, fine tannins. Has class written all over it. Score range: 95-100

More Info

Bordeaux
1
94 (WS)

In Bond

£1,027.00

Wine Spectator (94)

Fabulous aromas of crushed berries, vanilla and chocolate, with pure fruit. Full-bodied, with silky tannins and a long, caressing finish. All in texture. A gorgeous and seductive young wine. This is 25 percent Cabernet Franc (normally it's 15 percent). Best after 2009. 4,585 cases made. -JS

More Info

Bordeaux
1
97.0

In Bond

£2,866.00

Bordeaux
6
95-100 (WS)

In Bond

£2,052.00

Wine Spectator (95-100)

This has a beautiful core of berry, coffee and chocolate fruit. Full yet very balanced, with a velvety mouthfeel and a long, long finish. Extremely well made, with everything in proportion. Makes you want to drink it now. I haven't found many wines like this. 75 percent Merlot and 25 percent Cabernet Franc. Score range: 95-100

More Info

Bordeaux
1
91 (WA)

In Bond

£1,304.00

Wine Advocate (91)

Tasted at BI Wine & Spirits' 10-Year On tasting, the 2007 Vieux Chateau Certan offers enticing aromas of black fruit, melted tar, mint, rooibos tea and undergrowth—complex and enticing, almost matching L'Eglise-Clinet in terms of sophistication. The palate is medium-bodied with sappy red berry fruit on the entry and white pepper and cloves on the mid-palate, while the Cabernet component lends structure and a sense of symmetry towards the finish, although it does fade in the glass, whereas the L'Eglise-Clinet motor on. This is just beginning to drink now but should last for another 8-10 years. Tasted February 2017.

More Info

Bordeaux
1
94 (WE)

In Bond

£1,834.00

Wine Enthusiast (94)

In this dense wine, dusty tannins ride over spice and black currant fruits, giving weight and concentration while retaining the natural stylish character of the château.

More Info

Bordeaux
3
100 (JS)

In Bond

£3,180.00

James Suckling (100)

This is a wine that had extreme intensity of electrifying tannins and acidity, with supercharged fruit. Full-bodied, yet agile and lively. It touches every taste bud on your palate. Chocolate mousse and fruit. I am lost for words. Legendary 1950 all over again. Try it in 2020.

More Info

Bordeaux
1
100 (JS)

In Bond

£1,552.00

James Suckling (100)

This is a wine that had extreme intensity of electrifying tannins and acidity, with supercharged fruit. Full-bodied, yet agile and lively. It touches every taste bud on your palate. Chocolate mousse and fruit. I am lost for words. Legendary 1950 all over again. Try it in 2020.

More Info

Bordeaux
1
100 (WA)

In Bond

£3,783.00

Wine Advocate (100)

The 2010 Vieux Château Certan is deep garnet in color, and—POW—the nose opens as a complete spice-bomb, featuring notes of fenugreek, cumin seed and cinnamon stick over a core of Black Forest cake, plum preserves and blueberry pie with hints of fragrant earth and crushed stones. Full-bodied, rich and seductive in the mouth, it is laden with layers of black and blue fruit preserves, framed by super plush tannins, finishing epically long and perfumed.

More Info

Bordeaux
1
100 (WA)

In Bond

£2,000.00

Wine Advocate (100)

The 2010 Vieux Château Certan is deep garnet in color, and—POW—the nose opens as a complete spice-bomb, featuring notes of fenugreek, cumin seed and cinnamon stick over a core of Black Forest cake, plum preserves and blueberry pie with hints of fragrant earth and crushed stones. Full-bodied, rich and seductive in the mouth, it is laden with layers of black and blue fruit preserves, framed by super plush tannins, finishing epically long and perfumed.

More Info

Bordeaux
1
96 (WA)

In Bond

£854.00

Wine Advocate (96)

One of the stars of the vintage, the 2011 Vieux Château Certan was brilliant from barrel (I vividly remember tasting it as a student), and it is beginning to show all of that potential in bottle. Wafting from the glass with inviting aromas of mulberries, cherries, vine smoke, bitter chocolate, violets and spices, framed by a deft application of classy new oak, it's medium to full-bodied, velvety and layered, with terrific concentration, powdery tannins and a long, sapid finish. Even better, this terrific wine remains notably undervalued in the market today.

More Info

Bordeaux
3
98 (WI)

In Bond

£1,825.00

The Wine Independent (98)

The 2012 Vieux Chateau Certan is medium to deep garnet-purple colored. It charges out with impressively pure, laser-precise, and intense scents of blueberry compote, chocolate-covered cherries, and warm plum, plus hints of cinnamon toast, dried roses, and forest floor. Medium to full-bodied, rich, and oh-so-classy in the mouth, the palate delivers velvety tannins and compelling tension, finishing very long and opulent. The blend this year is 87% Merlot, 12% Cabernet Franc, and 1% Cabernet Sauvignon.

More Info

Bordeaux
1
98 (WI)

In Bond

£838.00

The Wine Independent (98)

The 2012 Vieux Chateau Certan is medium to deep garnet-purple colored. It charges out with impressively pure, laser-precise, and intense scents of blueberry compote, chocolate-covered cherries, and warm plum, plus hints of cinnamon toast, dried roses, and forest floor. Medium to full-bodied, rich, and oh-so-classy in the mouth, the palate delivers velvety tannins and compelling tension, finishing very long and opulent. The blend this year is 87% Merlot, 12% Cabernet Franc, and 1% Cabernet Sauvignon.

More Info

Bordeaux
1
92 (WA)

In Bond

£1,358.00

Wine Advocate (92)

The 2013 Vieux Château Certan has plentiful fruit on the nose considering the vintage: raspberry coulis, crushed strawberry and a touch of blackcurrant pastilles. The palate is medium-bodied and while it might not rank with the greatest VCC's of recent years in terms of complexity, there is admirable depth and purity with a crisp, almost edgy finish that leaves you wanting another sip. This comes recommended for the vintage and I suspect it will give 12-15 years of drinking pleasure.

More Info

Bordeaux
1
92 (WA)

In Bond

£678.00

Wine Advocate (92)

The 2013 Vieux Château Certan has plentiful fruit on the nose considering the vintage: raspberry coulis, crushed strawberry and a touch of blackcurrant pastilles. The palate is medium-bodied and while it might not rank with the greatest VCC's of recent years in terms of complexity, there is admirable depth and purity with a crisp, almost edgy finish that leaves you wanting another sip. This comes recommended for the vintage and I suspect it will give 12-15 years of drinking pleasure.

More Info

Bordeaux
5
97+ (VN (AG))

In Bond

£1,736.00

Vinous - Antonio Galloni (97+)

One of the unquestioned stars of the vintage, the 2014 Vieux Château Certan soars out of the glass with aromatic intensity, bright acids and finely sculpted fruit. Cool, intense but very much reserved in the style of the year, the 2014 exudes class. The flavors are intense and vibrant throughout. Dark red and purplish-hued stone fruit, lavender, mint and spice lead into the striking finish. The 2014 is just as impressive today as it was from barrel. As always, Vieux Certan has the rare ability to confer power without excess weight. The 2014 is a magical bottle. Readers who can find it should not hesitate. The blend is back to classic proportions of 80 % Merlot and 20 % Cabernet Franc.

More Info

Bordeaux
1
97+ (VN (AG))

In Bond

£901.00

Vinous - Antonio Galloni (97+)

One of the unquestioned stars of the vintage, the 2014 Vieux Château Certan soars out of the glass with aromatic intensity, bright acids and finely sculpted fruit. Cool, intense but very much reserved in the style of the year, the 2014 exudes class. The flavors are intense and vibrant throughout. Dark red and purplish-hued stone fruit, lavender, mint and spice lead into the striking finish. The 2014 is just as impressive today as it was from barrel. As always, Vieux Certan has the rare ability to confer power without excess weight. The 2014 is a magical bottle. Readers who can find it should not hesitate. The blend is back to classic proportions of 80 % Merlot and 20 % Cabernet Franc.

More Info