Domaine de la Vougeraie
About Domaine de la Vougeraie
Created as recently as 1999, Domaine de la Vougeraie has seen one of the most remarkable ascensions to prominence in the entire region. Jean-Claude Boisset (of the famous Boisset Group) took the seismic decision at the turn of the millennium to combine his unbelievable, yet disparate, Burgundian holdings from various négociant companies he had accrued over the years.
A monumentally successful decision, its title is derived from the significant holdings in Boisset's home village of Vougeot. The winery itself is located not in Vougeot, but rather in Prémeaux - in the old Claudine Deschamps cellars. From this seat, general manager Sylvie Poillot coaxes and crafts sublime expressions of over 30 appellations totalling 40 hectares under vine.
Viniculture
These significant holdings, which include a stunning six Grands Crus, make Domaine de la Vougeraie one of the most important and influential producers in Burgundy – the gorgeous wines produced vintage after vintage make it one the best too. Boisset's exceptional success, having founded his first eponymous négociant company at the age of 18, means no expense is spared in the viticultural or vinification process. Fully biodynamic practically from the instant it was formed as a Domaine, an entirely new suite of wooden fermentation vats and a state-of-the-art sorting table was added to the winery in Prémeaux.
The result has been some of the most critically acclaimed Burgundy of the past 20 years. The change in winemaker from Pascal Marchand to Pierre Vincent in 2005 has seen a more delicate and perhaps terroir-driven style from Vougeraie – Marchand preferred heavier extraction which resulted in powerful, but perhaps slightly blunted wines. In 2019, Sylvie Poillot has continued the winemaking philosophy of Vincent, crafting a range of wines with an inherent sense of place and judged to perfection in their construction.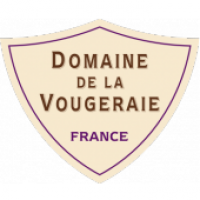 Name
Price Low
Price High
Year (Old)
Year (New)
Prices:
Product Name
Region
Qty
Score
Price

Burgundy
1
88-90 (WA)

Inc. VAT

£674.44

Wine Advocate (88-90)

The 2016 Vougeot 1er Cru Le Clos Blanc de Vougeot felt more austere on the nose compared to the Puligny Champ Gain. The palate is nicely balanced but maybe missing the complexity of that aforementioned premier cru. I appreciate the dab of spice on the finish, but I would like more personality to come through in bottle.

More Info

Burgundy
1
92+ (WA)

Inc. VAT

£729.64

Wine Advocate (92+)

There are 13,053 bottles of Domaine de la Vougeraie's superb 2017 Vougeot 1er Cru Le Clos Blanc de Vougeot, representing a modest yield for this emblematic monopole. Opening in the glass with a pretty bouquet of fresh green pear, peach, mandarin oil and petrol, framed by a discreet touch of nutty new oak, the wine is medium to full-bodied, racy and precise, with a delicate and elegantly tight-knit core of fruit and a long, precise finish. As readers may know, small percentages of Pinot Gris and Pinot Blanc complement Chardonnay in this cuvée.

More Info

Burgundy
2
92 (WA)

Inc. VAT

£685.24

Wine Advocate (92)

The 2018 Vougeot 1er Cru Le Clos Blanc de Vougeot has turned out nicely, wafting from the glass with aromas of pear, peach, orange oil and a generous but not overpowering application of toasty new oak. Medium to full-bodied, satiny and incisive, its textural attack segues into a tangy, vibrant mid-palate, concluding with a saline finish. As readers will remember, small percentages of Pinot Gris and Pinot Blanc complement Chardonnay in this cuvée.

More Info

Burgundy
1
89-91 (VN)

Inc. VAT

£716.44

Vinous (89-91)

The 2019 Vougeot 1er Cru Le Clos Blanc de Vougeot, the 0.83-hectare monopole of the domaine, was picked three times. It was showing a bit of reduction on the nose when I visited. The rounded palate features lime cordial, tinned apricot and plenty of passion fruit and pineapple notes toward the finish. This is a delicious and seductive white Vougeot, although it is missing just a little tension and intellect overall.

More Info

Burgundy
1
96 (VN)

Inc. VAT

£445.45

Vinous (96)

The 2015 Bâtard-Montrachet Grand Cru is reduced on the nose, but there is a lot of fruit concentration here, and it feels very pure and well defined. The well-defined palate is fresh and taut with very good depth, and full of tension from start to finish. It is backward, almost surly at the moment, but give this four or five years in bottle and you will have a top-notch Bâtard-Montrachet. Tasted blind at the annual Burgfest tasting.

More Info

Burgundy
1
93 (VN)

Inc. VAT

£872.89

Vinous (93)

The 2017 Bâtard-Montrachet Grand Cru has a lot of reduction on the nose that disguises the terroir; it's difficult to peer beyond the sulfur here. The palate is dense and weighty and slightly honeyed in texture (possibly with just a bit of botrytis?). It feels harmonious toward the finish but does need to address the sulfur issue. Tasted blind at the annual Burgfest tasting in Savigny-lès-Beaune.

More Info

Burgundy
2
93 (VN)

Inc. VAT

£1,390.34

Vinous (93)

The 2017 Bâtard-Montrachet Grand Cru has a lot of reduction on the nose that disguises the terroir; it's difficult to peer beyond the sulfur here. The palate is dense and weighty and slightly honeyed in texture (possibly with just a bit of botrytis?). It feels harmonious toward the finish but does need to address the sulfur issue. Tasted blind at the annual Burgfest tasting in Savigny-lès-Beaune.

More Info

Burgundy
1
92-94 (WA)

Inc. VAT

£966.41

Wine Advocate (92-94)

Richer and more muscular than the elegant Charlemagne, the 2018 Bâtard-Montrachet Grand Cru offers up notes of pear, citrus oil, beeswax, fresh hay and toasted nuts. On the palate, it's full-bodied, layered and fleshy, with ripe acids and chalky structuring extract.

More Info

Burgundy
1
92-94 (WA)

Inc. VAT

£1,365.62

Wine Advocate (92-94)

Richer and more muscular than the elegant Charlemagne, the 2018 Bâtard-Montrachet Grand Cru offers up notes of pear, citrus oil, beeswax, fresh hay and toasted nuts. On the palate, it's full-bodied, layered and fleshy, with ripe acids and chalky structuring extract.

More Info

Burgundy
2
87-89 (VN)

Inc. VAT

£366.04

Vinous (87-89)

The 2018 Beaune Blanc Village comes from the lieu-dit of La Montée Rouge, both the Village and Premier Cru parts (the name is not mentioned on the label to avoid confusion). It has a tightly wound, waxy, linseed-tinged bouquet that opens nicely with aeration. The palate is well balanced with a gentle opening, plenty of tangerine and pineapple notes and a touch of lemongrass toward the finish. Drink over the next three to five years.

More Info

Burgundy
1
93-95 (VN)

Inc. VAT

£1,160.42

Vinous (93-95)

The 2020 Bienvenues-Bâtard-Montrachet Grand Cru is more expressive and terroir-driven on the nose compared to the Bâtard-Montrachet. The palate is well-balanced with fine poise, taut and fresh, quite spicy towards the finish with admirable length. I can see this ageing well in bottle. Very fine.

More Info

Burgundy
1
-

Inc. VAT

£2,511.60

Burgundy
1
-

Inc. VAT

£1,856.40

Burgundy
1
-

Inc. VAT

£2,063.09

Burgundy
1
93+ (VN)

Inc. VAT

£2,014.84

Vinous (93+)

The 2011 Bonnes Mares needs time to fully come together. Today the whole clusters (80%) are a bit prominent. Savory herbs, tobacco, incense and orange peel all add layers of complexity to the dark fruit in a powerful, intense Burgundy that captures the essence of this site, albeit in a more medium-bodied style than is normal for this wine, but that is very much in line with the year. The 2011 is going to need at least another few years to be fully expressive. There is plenty of tannin and acidity to ensure years of fine drinking.

More Info

Burgundy
1
95 (VN)

Inc. VAT

£1,753.24

Vinous (95)

The 2017 Bonnes-Mares Grand Cru has a generous bouquet, the discreet stem addition lending an attractive leafiness that complements the brambly red fruit. More undergrowth scents emerge with time. The palate is silky-smooth on the entry, very plush but controlled, and despite the opulence, terroir floods through this Bonnes-Mares, which fans out wonderfully on the finish. This is an impressive showing and one of the best from the domaine this vintage. A long-term prospect. Tasted blind at the Burgfest 2017 tasting.

More Info

Burgundy
3
93-96 (BH)

Inc. VAT

£1,011.62

Burghound (93-96)

A much more subtle though not invisible touch of oak surrounds the even more floral-inflected aromas of blue berry liqueur, anise, tea and newly turned earth. There is outstanding volume and mid-palate concentration thanks to the abundant dry extract that imparts a seductive quality to the mid-palate that contrasts considerably with the very, very structured and hugely long and powerful finish. This is an absolute knockout and would be a candidate for the Bonnes Mares of the vintage.

More Info

Burgundy
3
93-95 (BH)

Inc. VAT

£857.21

Burghound (93-95)

(from vines near the Morey border, 50% of which were planted in 1902; 100% whole clusters). Here there is no reductive funk as there is a lovely purity to the super-fresh and quite floral nose of red currants, spice and newly turned earth. There is an almost painful intensity to the highly energetic and tautly muscular broad-shouldered flavors that already offer impressive depth and sneaky good length. Despite having reasonable size and weight, this is not an especially big Bonnes Mares though it is one allied with plenty of power and punch. (93-95)/2036+

More Info

Burgundy
1
93-95 (BH)

Inc. VAT

£2,040.04

Burghound (93-95)

(from vines near the Morey border, 50% of which were planted in 1902; 100% whole clusters). Here there is no reductive funk as there is a lovely purity to the super-fresh and quite floral nose of red currants, spice and newly turned earth. There is an almost painful intensity to the highly energetic and tautly muscular broad-shouldered flavors that already offer impressive depth and sneaky good length. Despite having reasonable size and weight, this is not an especially big Bonnes Mares though it is one allied with plenty of power and punch. (93-95)/2036+

More Info

Burgundy
1
92-94 (VN)

Inc. VAT

£2,156.69

Vinous (92-94)

The 2020 Bonnes-Mares Grand Cru has 100% whole bunch, though stems neatly enmeshed on the nose with hints of blueberry and cassis infusing the red fruit. A little timid at the moment, it will open with bottle age. The palate is medium-bodied with sappy red fruit, fine acidity, just a little chewiness on the entry. Structured on the finish, this is quite a "serious" Bonnes-Mares that just needs to muster more charm on the finish.

More Info

Burgundy
1
88-90 (VN)

Inc. VAT

£1,019.54

Vinous (88-90)

The 2021 Bonnes-Mares Grand Cru includes 100% whole bunches this year, and those stems are conveyed strongly on the nose, not unattractive and yet obscure a bit of the terroir expression. The palate is medium-bodied with slightly dry tannins. I feel the whole bunches risk overwhelming this Bonnes-Mares because there isn't sufficient fruit to soak them up. Let's see how this evolves.

More Info

Burgundy
7
86 (BH)

Inc. VAT

£234.04

Burghound (86)

(this is now 100% from the Hautes Côtes de Nuits and young vines everywhere in the Côte). This is initially a bit reduced so I would recommend giving it a quick aeration. Otherwise there is very good vibrancy and freshness to the agreeably textured flavors that exude a refreshing salinity on the mildly rustic finish. To enjoy young. 86/2022+

More Info

Burgundy
7
86-87 (JMO)

Inc. VAT

£237.89

Jasper Morris Inside Burgundy (86-87)

The grapes come from vineyards in the Hautes Côtes de Nuits, below Volnay and some plots in Brochon and Gilly. No whole bunches were used and this was bottled in July. Pleasing full crimson. Plenty of fruit on the nose, not exaggerated. Some plums, medium to deep, good acidity as well, and a little youthful astringency. Tasted: November 2021

More Info

Burgundy
1
83-85 (VN)

Inc. VAT

£309.89

Vinous (83-85)

The 2021 Bourgogne Rouge "Terre de Famille", which comes from various parcels, was bottled in July. It has a light but nicely defined, slightly leafy bouquet. The palate is medium-bodied with light tannins, a bit "soft" perhaps with a savoury finish. Drink over the next 12-18 months.

More Info

Burgundy
1
88-90 (VN)

Inc. VAT

£453.14

Vinous (88-90)

A blend of several parcels including two declassified Premier Crus, the 2019 Chambolle-Musigny Village is matured with 20% whole bunch. The nose was showing some reduction, although there seems to be plenty of dark berry fruit here. The palate is medium-bodied with supple tannins, nicely judged acidity, a rounded texture and a silky-smooth finish. This is a well-crafted Chambolle Village.

More Info

Burgundy
1
95 (WA)

Inc. VAT

£1,399.24

Wine Advocate (95)

The 2009 Charmes-Chambertin Les Mazoyeres comes across a big, powerful and super intense. It bursts from the glass with huge dark fruit, freshly cut flowers, tar and licorice, all of which come together with notable intensity. The 2009 shows off superb textural richness all the way through to the finish. The Charmes is young, young, young. Anticipated maturity: 2019-2039.

More Info

Burgundy
2
93+ (WA)

Inc. VAT

£985.24

Wine Advocate (93+)

Tasted blind at the Burgfest tasting in Beaune, the 2013 Charmes-Chambertin les Mazoyères Grand Cru has a lighter bouquet than its peers, a little simplistic for a grand cru although it does improve in the glass, becoming savory with hints of dried blood. The palate is medium-bodied with chewy tannin, good weight if missing sophistication and breeding, showing a slight bitterness towards the dry finish and yet you cannot help but feel this is going to turn into a lovely Charmes-Chambertin. Maybe this is enduring a dumb phase ... you will just have to wait it out. Tasted September 2016.

More Info

Burgundy
1
93 (WA)

Inc. VAT

£1,219.24

Wine Advocate (93)

The 2015 Charmes Chambertin les Mazoyeres Grand Cru offers up notes of red and black fruit, beetroot, earth and whole cluster spice. On the palate, the wine is full-bodied, rich and silky, with an expansive attack, a layered mid-palate and a long, saline finish. This is quite stylized, marked by whole cluster fermentation which seems to give it a high pH feel, but for admirers of this particular aesthetic—a perspective my score reflects—this should offer two decades of rewarding drinking.

More Info

Burgundy
1
92-94 (VN)

Inc. VAT

£1,162.84

Vinous (92-94)

The 2017 Charmes-Chambertin les Mazoyères Grand Cru comes from the oldest vines owned by the domaine, now 104 years old, which apparently have no disease and still offer good yields at around 30hl/ha. It has a quite a backward bouquet that gradually unfurls to reveal crushed stone, broom and Provençal herb aromas. The palate is medium-bodied with supple tannin, the 80% whole bunches neatly integrated, and gentle grip toward the finish. Good potential here.

More Info

Burgundy
1
93-95 (VN)

Inc. VAT

£1,311.64

Vinous (93-95)

The 2018 Chambertin-Chambertin les Mazoyères Grand Cru comes from Vougeraie's oldest vines (104 years of age, and the source for their sélection massale). It has an attractive bouquet, one that might dupe you into thinking there is some whole-bunch addition – but there is none! It's just naturally earthy with potent autumn woodland scents. The medium-bodied palate offers fine-grained tannins, great tension and focus, and real precision and poise on the sustained finish. This is an absolute delight!

More Info
Product Name
Region
Qty
Score
Price

Burgundy
1
88-90 (WA)

In Bond

£546.00

Wine Advocate (88-90)

The 2016 Vougeot 1er Cru Le Clos Blanc de Vougeot felt more austere on the nose compared to the Puligny Champ Gain. The palate is nicely balanced but maybe missing the complexity of that aforementioned premier cru. I appreciate the dab of spice on the finish, but I would like more personality to come through in bottle.

More Info

Burgundy
1
92+ (WA)

In Bond

£592.00

Wine Advocate (92+)

There are 13,053 bottles of Domaine de la Vougeraie's superb 2017 Vougeot 1er Cru Le Clos Blanc de Vougeot, representing a modest yield for this emblematic monopole. Opening in the glass with a pretty bouquet of fresh green pear, peach, mandarin oil and petrol, framed by a discreet touch of nutty new oak, the wine is medium to full-bodied, racy and precise, with a delicate and elegantly tight-knit core of fruit and a long, precise finish. As readers may know, small percentages of Pinot Gris and Pinot Blanc complement Chardonnay in this cuvée.

More Info

Burgundy
2
92 (WA)

In Bond

£555.00

Wine Advocate (92)

The 2018 Vougeot 1er Cru Le Clos Blanc de Vougeot has turned out nicely, wafting from the glass with aromas of pear, peach, orange oil and a generous but not overpowering application of toasty new oak. Medium to full-bodied, satiny and incisive, its textural attack segues into a tangy, vibrant mid-palate, concluding with a saline finish. As readers will remember, small percentages of Pinot Gris and Pinot Blanc complement Chardonnay in this cuvée.

More Info

Burgundy
1
89-91 (VN)

In Bond

£581.00

Vinous (89-91)

The 2019 Vougeot 1er Cru Le Clos Blanc de Vougeot, the 0.83-hectare monopole of the domaine, was picked three times. It was showing a bit of reduction on the nose when I visited. The rounded palate features lime cordial, tinned apricot and plenty of passion fruit and pineapple notes toward the finish. This is a delicious and seductive white Vougeot, although it is missing just a little tension and intellect overall.

More Info

Burgundy
1
96 (VN)

In Bond

£368.00

Vinous (96)

The 2015 Bâtard-Montrachet Grand Cru is reduced on the nose, but there is a lot of fruit concentration here, and it feels very pure and well defined. The well-defined palate is fresh and taut with very good depth, and full of tension from start to finish. It is backward, almost surly at the moment, but give this four or five years in bottle and you will have a top-notch Bâtard-Montrachet. Tasted blind at the annual Burgfest tasting.

More Info

Burgundy
1
93 (VN)

In Bond

£721.00

Vinous (93)

The 2017 Bâtard-Montrachet Grand Cru has a lot of reduction on the nose that disguises the terroir; it's difficult to peer beyond the sulfur here. The palate is dense and weighty and slightly honeyed in texture (possibly with just a bit of botrytis?). It feels harmonious toward the finish but does need to address the sulfur issue. Tasted blind at the annual Burgfest tasting in Savigny-lès-Beaune.

More Info

Burgundy
2
93 (VN)

In Bond

£1,149.00

Vinous (93)

The 2017 Bâtard-Montrachet Grand Cru has a lot of reduction on the nose that disguises the terroir; it's difficult to peer beyond the sulfur here. The palate is dense and weighty and slightly honeyed in texture (possibly with just a bit of botrytis?). It feels harmonious toward the finish but does need to address the sulfur issue. Tasted blind at the annual Burgfest tasting in Savigny-lès-Beaune.

More Info

Burgundy
1
92-94 (WA)

In Bond

£800.00

Wine Advocate (92-94)

Richer and more muscular than the elegant Charlemagne, the 2018 Bâtard-Montrachet Grand Cru offers up notes of pear, citrus oil, beeswax, fresh hay and toasted nuts. On the palate, it's full-bodied, layered and fleshy, with ripe acids and chalky structuring extract.

More Info

Burgundy
1
92-94 (WA)

In Bond

£1,130.00

Wine Advocate (92-94)

Richer and more muscular than the elegant Charlemagne, the 2018 Bâtard-Montrachet Grand Cru offers up notes of pear, citrus oil, beeswax, fresh hay and toasted nuts. On the palate, it's full-bodied, layered and fleshy, with ripe acids and chalky structuring extract.

More Info

Burgundy
2
87-89 (VN)

In Bond

£289.00

Vinous (87-89)

The 2018 Beaune Blanc Village comes from the lieu-dit of La Montée Rouge, both the Village and Premier Cru parts (the name is not mentioned on the label to avoid confusion). It has a tightly wound, waxy, linseed-tinged bouquet that opens nicely with aeration. The palate is well balanced with a gentle opening, plenty of tangerine and pineapple notes and a touch of lemongrass toward the finish. Drink over the next three to five years.

More Info

Burgundy
1
93-95 (VN)

In Bond

£959.00

Vinous (93-95)

The 2020 Bienvenues-Bâtard-Montrachet Grand Cru is more expressive and terroir-driven on the nose compared to the Bâtard-Montrachet. The palate is well-balanced with fine poise, taut and fresh, quite spicy towards the finish with admirable length. I can see this ageing well in bottle. Very fine.

More Info

Burgundy
1
-

Inc. VAT

£2,511.60

Burgundy
1
-

Inc. VAT

£1,856.40

Burgundy
1
-

In Bond

£1,700.00

Burgundy
1
93+ (VN)

In Bond

£1,663.00

Vinous (93+)

The 2011 Bonnes Mares needs time to fully come together. Today the whole clusters (80%) are a bit prominent. Savory herbs, tobacco, incense and orange peel all add layers of complexity to the dark fruit in a powerful, intense Burgundy that captures the essence of this site, albeit in a more medium-bodied style than is normal for this wine, but that is very much in line with the year. The 2011 is going to need at least another few years to be fully expressive. There is plenty of tannin and acidity to ensure years of fine drinking.

More Info

Burgundy
1
95 (VN)

In Bond

£1,445.00

Vinous (95)

The 2017 Bonnes-Mares Grand Cru has a generous bouquet, the discreet stem addition lending an attractive leafiness that complements the brambly red fruit. More undergrowth scents emerge with time. The palate is silky-smooth on the entry, very plush but controlled, and despite the opulence, terroir floods through this Bonnes-Mares, which fans out wonderfully on the finish. This is an impressive showing and one of the best from the domaine this vintage. A long-term prospect. Tasted blind at the Burgfest 2017 tasting.

More Info

Burgundy
3
93-96 (BH)

In Bond

£835.00

Burghound (93-96)

A much more subtle though not invisible touch of oak surrounds the even more floral-inflected aromas of blue berry liqueur, anise, tea and newly turned earth. There is outstanding volume and mid-palate concentration thanks to the abundant dry extract that imparts a seductive quality to the mid-palate that contrasts considerably with the very, very structured and hugely long and powerful finish. This is an absolute knockout and would be a candidate for the Bonnes Mares of the vintage.

More Info

Burgundy
3
93-95 (BH)

In Bond

£709.00

Burghound (93-95)

(from vines near the Morey border, 50% of which were planted in 1902; 100% whole clusters). Here there is no reductive funk as there is a lovely purity to the super-fresh and quite floral nose of red currants, spice and newly turned earth. There is an almost painful intensity to the highly energetic and tautly muscular broad-shouldered flavors that already offer impressive depth and sneaky good length. Despite having reasonable size and weight, this is not an especially big Bonnes Mares though it is one allied with plenty of power and punch. (93-95)/2036+

More Info

Burgundy
1
93-95 (BH)

In Bond

£1,684.00

Burghound (93-95)

(from vines near the Morey border, 50% of which were planted in 1902; 100% whole clusters). Here there is no reductive funk as there is a lovely purity to the super-fresh and quite floral nose of red currants, spice and newly turned earth. There is an almost painful intensity to the highly energetic and tautly muscular broad-shouldered flavors that already offer impressive depth and sneaky good length. Despite having reasonable size and weight, this is not an especially big Bonnes Mares though it is one allied with plenty of power and punch. (93-95)/2036+

More Info

Burgundy
1
92-94 (VN)

In Bond

£1,778.00

Vinous (92-94)

The 2020 Bonnes-Mares Grand Cru has 100% whole bunch, though stems neatly enmeshed on the nose with hints of blueberry and cassis infusing the red fruit. A little timid at the moment, it will open with bottle age. The palate is medium-bodied with sappy red fruit, fine acidity, just a little chewiness on the entry. Structured on the finish, this is quite a "serious" Bonnes-Mares that just needs to muster more charm on the finish.

More Info

Burgundy
1
88-90 (VN)

In Bond

£840.00

Vinous (88-90)

The 2021 Bonnes-Mares Grand Cru includes 100% whole bunches this year, and those stems are conveyed strongly on the nose, not unattractive and yet obscure a bit of the terroir expression. The palate is medium-bodied with slightly dry tannins. I feel the whole bunches risk overwhelming this Bonnes-Mares because there isn't sufficient fruit to soak them up. Let's see how this evolves.

More Info

Burgundy
7
86 (BH)

In Bond

£179.00

Burghound (86)

(this is now 100% from the Hautes Côtes de Nuits and young vines everywhere in the Côte). This is initially a bit reduced so I would recommend giving it a quick aeration. Otherwise there is very good vibrancy and freshness to the agreeably textured flavors that exude a refreshing salinity on the mildly rustic finish. To enjoy young. 86/2022+

More Info

Burgundy
7
86-87 (JMO)

In Bond

£179.00

Jasper Morris Inside Burgundy (86-87)

The grapes come from vineyards in the Hautes Côtes de Nuits, below Volnay and some plots in Brochon and Gilly. No whole bunches were used and this was bottled in July. Pleasing full crimson. Plenty of fruit on the nose, not exaggerated. Some plums, medium to deep, good acidity as well, and a little youthful astringency. Tasted: November 2021

More Info

Burgundy
1
83-85 (VN)

In Bond

£239.00

Vinous (83-85)

The 2021 Bourgogne Rouge "Terre de Famille", which comes from various parcels, was bottled in July. It has a light but nicely defined, slightly leafy bouquet. The palate is medium-bodied with light tannins, a bit "soft" perhaps with a savoury finish. Drink over the next 12-18 months.

More Info

Burgundy
1
88-90 (VN)

In Bond

£368.00

Vinous (88-90)

A blend of several parcels including two declassified Premier Crus, the 2019 Chambolle-Musigny Village is matured with 20% whole bunch. The nose was showing some reduction, although there seems to be plenty of dark berry fruit here. The palate is medium-bodied with supple tannins, nicely judged acidity, a rounded texture and a silky-smooth finish. This is a well-crafted Chambolle Village.

More Info

Burgundy
1
95 (WA)

In Bond

£1,150.00

Wine Advocate (95)

The 2009 Charmes-Chambertin Les Mazoyeres comes across a big, powerful and super intense. It bursts from the glass with huge dark fruit, freshly cut flowers, tar and licorice, all of which come together with notable intensity. The 2009 shows off superb textural richness all the way through to the finish. The Charmes is young, young, young. Anticipated maturity: 2019-2039.

More Info

Burgundy
2
93+ (WA)

In Bond

£805.00

Wine Advocate (93+)

Tasted blind at the Burgfest tasting in Beaune, the 2013 Charmes-Chambertin les Mazoyères Grand Cru has a lighter bouquet than its peers, a little simplistic for a grand cru although it does improve in the glass, becoming savory with hints of dried blood. The palate is medium-bodied with chewy tannin, good weight if missing sophistication and breeding, showing a slight bitterness towards the dry finish and yet you cannot help but feel this is going to turn into a lovely Charmes-Chambertin. Maybe this is enduring a dumb phase ... you will just have to wait it out. Tasted September 2016.

More Info

Burgundy
1
93 (WA)

In Bond

£1,000.00

Wine Advocate (93)

The 2015 Charmes Chambertin les Mazoyeres Grand Cru offers up notes of red and black fruit, beetroot, earth and whole cluster spice. On the palate, the wine is full-bodied, rich and silky, with an expansive attack, a layered mid-palate and a long, saline finish. This is quite stylized, marked by whole cluster fermentation which seems to give it a high pH feel, but for admirers of this particular aesthetic—a perspective my score reflects—this should offer two decades of rewarding drinking.

More Info

Burgundy
1
92-94 (VN)

In Bond

£953.00

Vinous (92-94)

The 2017 Charmes-Chambertin les Mazoyères Grand Cru comes from the oldest vines owned by the domaine, now 104 years old, which apparently have no disease and still offer good yields at around 30hl/ha. It has a quite a backward bouquet that gradually unfurls to reveal crushed stone, broom and Provençal herb aromas. The palate is medium-bodied with supple tannin, the 80% whole bunches neatly integrated, and gentle grip toward the finish. Good potential here.

More Info

Burgundy
1
93-95 (VN)

In Bond

£1,077.00

Vinous (93-95)

The 2018 Chambertin-Chambertin les Mazoyères Grand Cru comes from Vougeraie's oldest vines (104 years of age, and the source for their sélection massale). It has an attractive bouquet, one that might dupe you into thinking there is some whole-bunch addition – but there is none! It's just naturally earthy with potent autumn woodland scents. The medium-bodied palate offers fine-grained tannins, great tension and focus, and real precision and poise on the sustained finish. This is an absolute delight!

More Info