Yalumba
"
Australia's oldest family-owned winery proves that humility and patience can deliver outstanding, age-worthy wines.
" James Suckling
Established in 1849, Yalumba is the oldest family-owned winery in Australia. Founded by Samuel Smith, in the heart of the Barossa, the Hill-Smith family has continued to run the business for six generations.
As a result of its continuity of family ownership, it has been able to foster long-term relationships with generational growers in the Barossa as well as maintaining estate vineyards in the Barossa and Coonawarra. Yalumba combines a long-standing track record and many of the values of Old World family-owned wineries with innovation and invention. It also proudly maintains its own vine nursery as well as the only operational, on-site winery cooperage in the Southern Hemisphere.
Robert Hill-Smith, fifth-generation, led Yalumba into the modern era and cemented Yalumba's international reputation for quality, authenticity, excitement and integrity. Robert notably pioneered Viognier in Australia, making Yalumba one of the most distinguished Viognier producers in the world, with the flagship The Virgilius often regarded as an Australian benchmark. Yalumba has carved a reputation for the iconic Australian blend of Cabernet Sauvignon & Shiraz revered as "The Great Australian Red". These reds, traditionally known as "Australian Clarets", have been a focus at Yalumba for more than a century. Robert often says: "The beauty of Cabernet Shiraz is that by and large you can't compare it to anything, it is absolutely quintessentially Australian." The Signature has been the flagship Barossa example since 1962 and is one of Australia's most celebrated red wines. More recently, in 2017, Yalumba launched their most prestigious wine The Caley, a Cabernet Sauvignon & Shiraz "Super Claret", and the pinnacle of Yalumba's winemaking journey of excellence.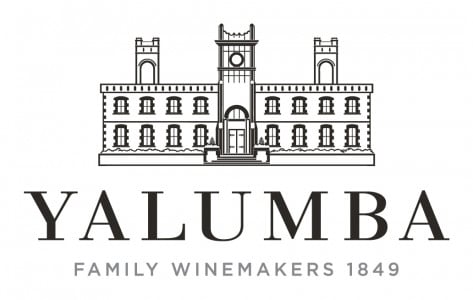 Prices:
Product Name
Region
Qty
Score
Price
South Australia
1
98 (JS)

Inc. VAT

£728.04

James Suckling (98)

This is a strong cross-regional combination. Immense depth of olives, cassis, blue plums and iodine with blackberries, earthy nuances, fragrant baking spices and chocolate. The palate is beautifully assembled with deep-set tannins that carry long and majestic. Rich dark-fruit flavors. A landmark first release that will drink well for decades. Drink from 2024.

More Info

South Australia
2
19.5+ (MJ)

Inc. VAT

£694.44

Matthew Jukes (19.5+)

2013 is a powerhouse, with density, structure and presence, but it is not a heavy wine! Instead, this is a cerebral, through-provoking number with layer upon layer of savoury, noble fruit. The differences between the yin and yang of these two vintages is also evident in the blend. 2012 was made of 79% Cabernet (of which 27% was Barossan and the lion's share was from Coonawarra) and 21% Barossa Shiraz. In 2013 KG marries 55% Coonawarra Cabernet with 45% Barossa Shiraz. This is a more 'historical-Aussie-claret-shaped' wine and the extra splash of Barossa Shiraz helps to bring flesh to the upright, masterful Cabernet.

More Info

South Australia
1
20++ (MJ)

Inc. VAT

£609.24

Matthew Jukes (20++)

You have seen my MoneyWeek article above and this time that is all you are getting. This wine WILL feature in my 100 Best Australian Wines Report 2021-22, which WILL be released this year. Forgive me for the capitals, but I have had enough of this pandemic and so I am pressing on regardless. You already know my score, but here it is again and it certainly bears repeating. But before I type this perfect number again I would like to inform you that I tasted 450 bottles of 2020 En Primeur Bordeaux this year and I would, of course, love you to download this Report from this website. The reason for mentioning this is that none of them warranted a perfect score, so I hope that this underlines just how remarkable it is that The Caley has done this twice in five years and also, with an average of 19.6/20, this accounts for my lofty headline at the top of this article.

More Info

South Australia
1
91 (VN)

Inc. VAT

£486.00

Vinous (91)

(54% cabernet sauvignon and 46% shiraz) Ruby-red. Sexy aromas of cassis, cherry-vanilla, mint, dried rose and espresso. Supple red and dark berry flavors are concentrated and spicy, offering a suave blend of sweetness and bitter cut. Gains weight and tannic grip on the finish, which features juicy currant and cherry compote qualities and lingering oak spice.

More Info

South Australia
1
96 (JS)

Inc. VAT

£374.87

James Suckling (96)

This has a very attractive, blackberry and red-plum nose with some leafy elements, as well as plenty of oak spice and hints of black tea. This has a fleshy, supple, bold and round palate. Very supple, sleek and long. Silky, yet sturdy. Very drinkable now and will last a good two decades. A vinous slam dunk! Drink or hold.

More Info

South Australia
1
96 (JS)

Inc. VAT

£300.47

James Suckling (96)

A very youthful vintage, this is taut and will age very well. Aromas of blackcurrants, tar, blackberries and baking spices lead to a palate that has such an intense, gently smoky thread with a succulent, juicy red-plum, berry and spice finish. Light espresso. Super long-aging Signature here. A blend of Barossa cabernet sauvignon and shiraz. Try from 2024.

More Info

South Australia
1
96

Inc. VAT

£373.67
Product Name
Region
Qty
Score
Price
South Australia
1
98 (JS)

In Bond

£600.00

James Suckling (98)

This is a strong cross-regional combination. Immense depth of olives, cassis, blue plums and iodine with blackberries, earthy nuances, fragrant baking spices and chocolate. The palate is beautifully assembled with deep-set tannins that carry long and majestic. Rich dark-fruit flavors. A landmark first release that will drink well for decades. Drink from 2024.

More Info

South Australia
2
19.5+ (MJ)

In Bond

£572.00

Matthew Jukes (19.5+)

2013 is a powerhouse, with density, structure and presence, but it is not a heavy wine! Instead, this is a cerebral, through-provoking number with layer upon layer of savoury, noble fruit. The differences between the yin and yang of these two vintages is also evident in the blend. 2012 was made of 79% Cabernet (of which 27% was Barossan and the lion's share was from Coonawarra) and 21% Barossa Shiraz. In 2013 KG marries 55% Coonawarra Cabernet with 45% Barossa Shiraz. This is a more 'historical-Aussie-claret-shaped' wine and the extra splash of Barossa Shiraz helps to bring flesh to the upright, masterful Cabernet.

More Info

South Australia
1
20++ (MJ)

In Bond

£501.00

Matthew Jukes (20++)

You have seen my MoneyWeek article above and this time that is all you are getting. This wine WILL feature in my 100 Best Australian Wines Report 2021-22, which WILL be released this year. Forgive me for the capitals, but I have had enough of this pandemic and so I am pressing on regardless. You already know my score, but here it is again and it certainly bears repeating. But before I type this perfect number again I would like to inform you that I tasted 450 bottles of 2020 En Primeur Bordeaux this year and I would, of course, love you to download this Report from this website. The reason for mentioning this is that none of them warranted a perfect score, so I hope that this underlines just how remarkable it is that The Caley has done this twice in five years and also, with an average of 19.6/20, this accounts for my lofty headline at the top of this article.

More Info

South Australia
1
91 (VN)

Inc. VAT

£486.00

Vinous (91)

(54% cabernet sauvignon and 46% shiraz) Ruby-red. Sexy aromas of cassis, cherry-vanilla, mint, dried rose and espresso. Supple red and dark berry flavors are concentrated and spicy, offering a suave blend of sweetness and bitter cut. Gains weight and tannic grip on the finish, which features juicy currant and cherry compote qualities and lingering oak spice.

More Info

South Australia
1
96 (JS)

In Bond

£299.00

James Suckling (96)

This has a very attractive, blackberry and red-plum nose with some leafy elements, as well as plenty of oak spice and hints of black tea. This has a fleshy, supple, bold and round palate. Very supple, sleek and long. Silky, yet sturdy. Very drinkable now and will last a good two decades. A vinous slam dunk! Drink or hold.

More Info

South Australia
1
96 (JS)

In Bond

£237.00

James Suckling (96)

A very youthful vintage, this is taut and will age very well. Aromas of blackcurrants, tar, blackberries and baking spices lead to a palate that has such an intense, gently smoky thread with a succulent, juicy red-plum, berry and spice finish. Light espresso. Super long-aging Signature here. A blend of Barossa cabernet sauvignon and shiraz. Try from 2024.

More Info

South Australia
1
96

In Bond

£298.00