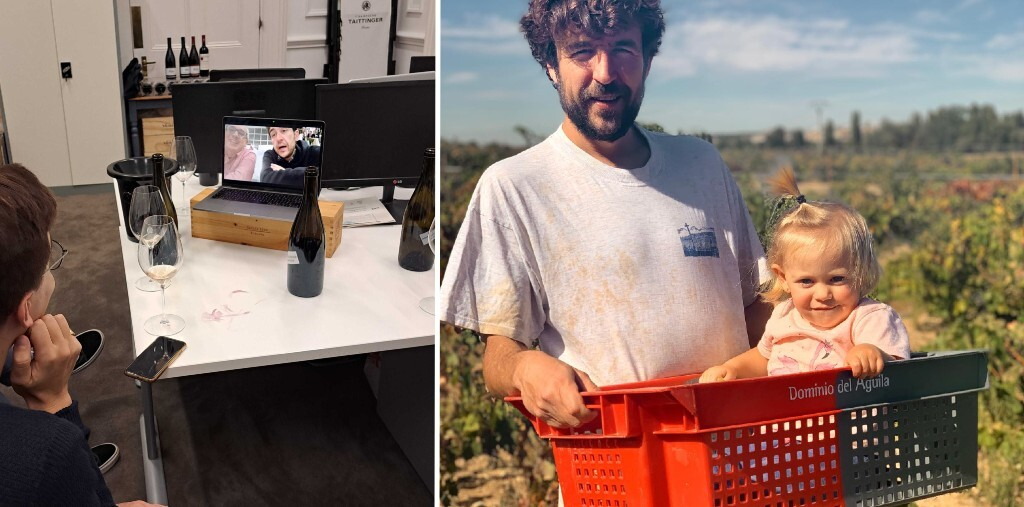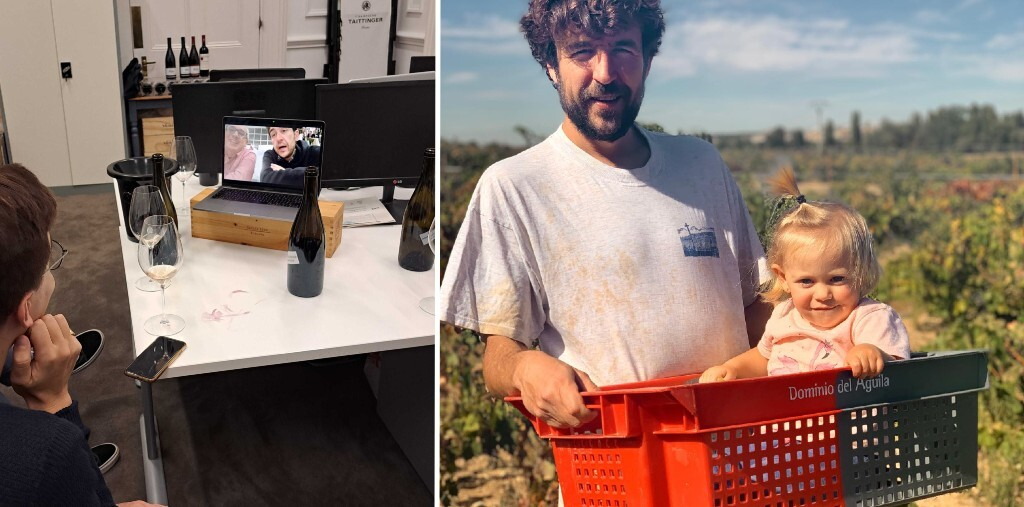 In preparation for the new 2019 releases that will be hitting the market shortly from our favourite winery in all of Spain, Ribera del Duero's Dominio del Águila, we sat down with co-owner and winemaker Jorge Monzón to discusses his recent vintages and what is exciting him in the fine wine world away from his beautiful altitude vineyards.


Which wine do you recall being the first truly great bottle you tasted?
Something that determined my understanding of wine and the determination I have always had to value the wine of our region, was a Clarete wine from 1975 made by my father.



Which wine region from around the world are you most excited about (apart from your own)?
No doubt Burgundy, for its history, for its tradition... and of course its wines. It is incredible.



Viticulture and winemaking are inherently challenging endeavours, but what, be it climate change or otherwise, would you foresee as the biggest challenge to yourself or your region as a whole?
Climate change is undoubtedly a global challenge that will affect us at all levels, including the local level in a very, very decisive way. In the end, we all live directly or indirectly from the countryside and it is incredible that we are reaching such a critical point without taking solutions to avoid it. And at vineyard level we are already seeing some very drastic and very real changes, you don't have to go far, this vintage 2022 after an extremely hot and dry summer, we have started the harvest on September 7th, something unthinkable some years ago.



For you, is winemaking more an art or a science?
As it is logical that both should coexist, we try to use all the technology available to us in science and current technology to make wines as they were made in the past. Tradition, science, art, evolution... everything can, and must coexist.



What is the most recent change you have made in the vineyard or winery that has significantly affected your style of wine?
Our winery is really young, we founded it in 2012 and although it may seem contradictory, our biggest change is to remain faithful to our style from the beginning despite the fashions in terms of winemaking. We like to think that we are, despite our age, a "traditional" winery.



What do you think about the role that critics' scores play in the fine wine market?
Undoubtedly good points are a selling point for wines, but not the main one and even less the only one. It is clear that everyone of us has their own taste and it does not have to coincide with that of any critic or another. Points are a good way to get to know a winery and its wines, but it is also very nice to try different things and discover for yourself, for your friends... or to let yourself be advised by sommeliers, by shop assistants... The world of wine is also very nice because of the surprises you find.



What is the best/most unusual food pairing that you have had with your wine?
A somewhat surprising combination but one that works is Pícaro del Águila Clarete with Sushi. Our clarete is a very gastronomic wine in general but this is perhaps a curious combination.



If you could only have one vintage of one cuvée from your own estate in your cellar, which would it be?
Despite being a fairly new winery, we have already had several really remarkable vintages, and if I were to choose just one, I would certainly choose 2020. A very curious thing happens with our old vineyard, and that is that in years of high production, the quality is usually very good. In 2020 the production was high but the quality was exceptional. Wines with a long life and great ageing capacity, we have already seen it with the Pícaro del Águila 2020 and we are looking forward to see it with the rest of the wines.