A Free Comprehensive Guide to Investing in Whisky
Positioned as one of the most compelling alternative assets on the market today, investing in Whisky offers rates of return that dwarf those of fine wine, rising +578% since 2008.
Learn more in our FREE Whisky Investment Guide:
Why & how to start investing in Whisky immediately?
How does the Whisky Investment market work?
How do I create & sell a Whisky Investment portfolio?
What should I watch out for?
What are the best products to buy? Casks vs. Bottles
Enter details to download your FREE guide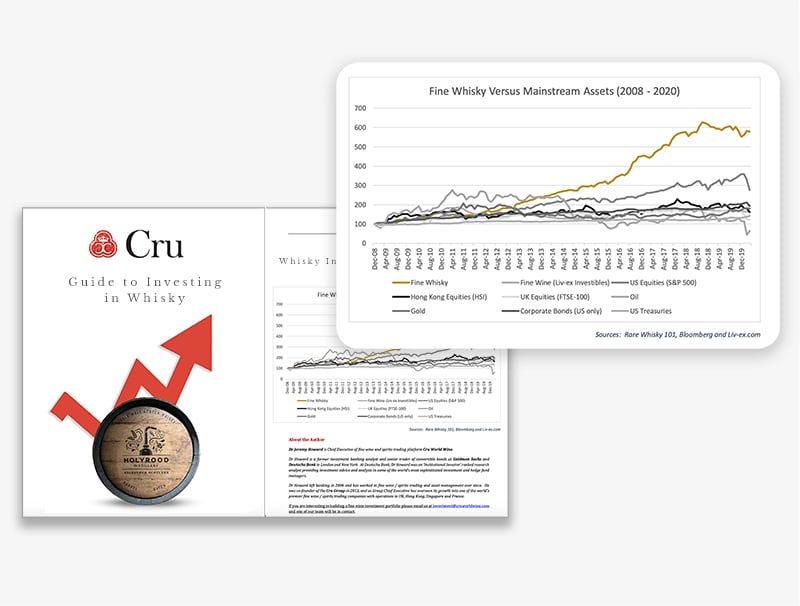 Why Start a Whisky Investment with Cru?
Easy to start today with low entry prices
Whisky has witnessed incredible upward investment trajectory
Easier and less expensive than expected
Professionally stored in Scotland
Manage and re-sell with a FREE online Cru Account