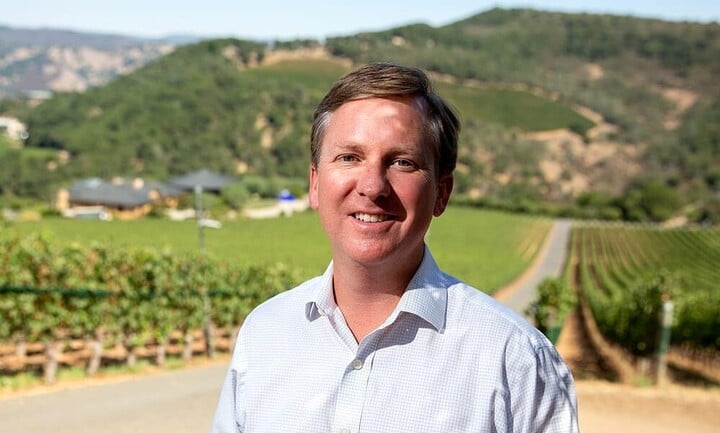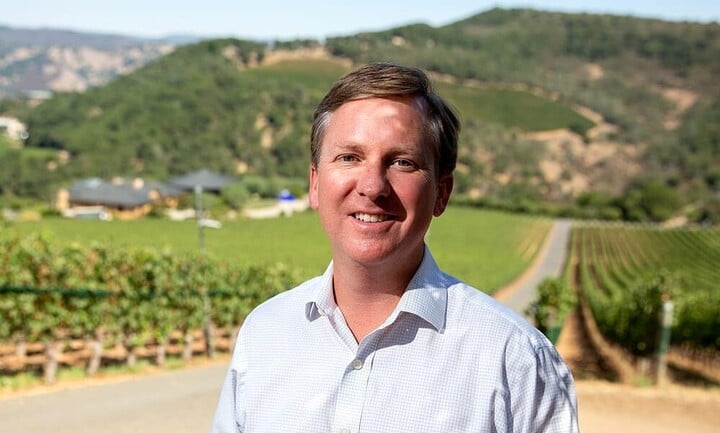 Following on in our series of interviews with the fine wine world's most influential people, we sat down with Paul Roberts MS, president of one of the Napa Valley's most respected estates, Colgin Cellars. With extensive experience in the wine industry, firstly in hospitality having become only the 48th person in the world to become a Master Sommelier, from 2008 to 2013 he was the Estate Director for Harlan's legendary Bond estate before joining Colgin in 2013.
Which wine do you recall being the first truly great bottle you tasted?
The very first wine tasting class I took, the teacher served blind a 1968 Lopez de Heredia Rioja…I think it was Bosconia, but as a rookie in the world of wine I wasn't paying that much attention. The wine was unlike any other drink I had ever experienced. This is the wine that encouraged me to skip law school and pursue a career in wine.

Which wine region from around the world are you most excited about (apart from your own)?
Now that is a tough question, as I see this being the greatest time to drink fine wine since I have been in the industry. With that being said, the quality of farming and winemaking coming from Tuscany is really impressive…it also helps that this is my wife's favourite place in the world. If we didn't live in the Napa Valley, we would be in Florence.

Viticulture and winemaking are inherently challenging endeavours, but what, be it climate change or otherwise, would you foresee as the biggest challenge to yourself or your region as a whole?
The unpredictability of our weather is a challenge. Generally the climate in the Napa Valley is extremely altruistic, and generally remains that way yet we are seeing more intensity of certain weather patterns through the year. Sometimes that means more rain, then more wind, or higher temperatures. What used to be like clockwork is becoming more difficult to predict.

For you, is winemaking more an art or a science?
We like to use the word craft. Inherently certain elements of science are involved but we must never forget that wine is inherently an agricultural product and the dedication to work the land of many years to see the proverbial fruits of the labor move it away from the use of the word art for me. Yes, fine and rare wines are expensive and finite, but they show earnestness, purpose and longevity like the greatest hand-CRAFTED products in the world.

What is the most recent change you have made in the vineyard or winery that has significantly affected your style of wine?
As the climate is evolving in the Napa Valley, we are facing drier conditions and more intense heat. We have raised the head height of vines to help with solar radiation, increased the use of cross-arms on trellis to add more shade, and evolved certain varietal plantings in our vineyards.

What do you think about the role that critics' scores play in the fine wine market?
Just as we have evolved so has the world of wine writing. I see the best in the industry are providing greater insight and context about regions, producers, and specific wines. The use of a numerical value to define wine is not going anywhere, yet I do see clients want to know more about the region/wine than simply a score. We work to educate about the uniqueness of Colgin and our wines…and this includes wine writers.

What is the best/most unusual food pairing that you have had with your wine?
So often in Asia they want to serve Western styled cuisine, but it was important for us to learn about food of a region and how our wines interact with those flavors. At a dinner in Shenzen, China, I asked my host to have only authentic Cantonese dishes. When I arrived the menu was in Cantonese and I had no idea what I was in for. The second course on the menu was causing quite a stir with the guests of the dinner, as they recognized a very rare and special ingredient. The dish was brought out under a cloche, and when the dish was revealed it was a grey, gelatinous mass in a brown sauce. Immediately I was regretting my decision until I tried it. The grey mass was a fish bladder and the brown sauce was abalone sauce. Never in a million years would I have thought this would work with Cabernet Sauvignon. The fish bladder (maw) was all about texture and smoothed out the tannins of the 2006 Colgin "IX Estate". The abalone sauce had a depth of umami and minerality that made the fruit and inherent mineral characteristics of this wine leap out of the glass. I was shocked at how good it was…and the clients loved the fact that we honored their cuisine.

If you could only have one vintage of one cuvée from your own estate in your cellar, which would it be?
Tough question as each site is so special. The winery is adjacent to the "IX Estate" vineyard and I look out upon it daily. To see the volcanic slopes daily reminds me of the massive tectonic forces which made this land. By seeing this land on a daily basis it reminds me that we are simply stewards of this hallowed site for a small fraction of time.