Clos du Marquis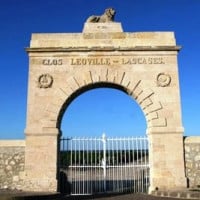 About Clos du Marquis
Clos du Marquis is one of Bordeaux's oldest second wines, first produced in 1902. It has been part of the Delon family holdings since then, and is produced by the same wine-making team, using the same wine-making techniques, as Léoville-Las Cases. Both Las Cases and Clos du Marquis are vinified in the same facility and are matured in 60% new oak before release.
Though Clos du Marquis is produced by illustrious Saint-Julien property, Leoville Las Cases, it is not exactly a 'Second Wine', nor is it a Grand Vin. It is the product of a specific plot on the edge of the Leoville Las Cases estate, bordering on Pauillac and exhibiting excellent and classic Saint-Julien character. Producing firmly structured, age-worthy wines, Clos du Marquis is a complement to the illustrious Delon stable.
There are no products matching the selection.