Domaine de la Romanée-Conti
About Domaine de la Romanée-Conti
Domaine de la Romanée-Conti (aka DRC) is an iconic producer – and has maintained this position for many decades. DRC has a fascinating and lengthy history spanning the ownership of its namesake vineyard by the Bourbon Prince of Conti, through the French Revolution to the current owner of the de Villaine and Leroy/Roch families. Managing 25 hectares of exclusively Grand Cru vineyards, Domaine de la Romanée-Conti is the sole Burgundian estate to bottle nothing other than the pinnacle of the region's classification system.
Chief amongst all Burgundy producers to claim holdings in most of the magical terroir in Vosne-Romanée, Domaine de la Romanée-Conti is famously hailed as the King of Vosne-Romanée. Possessing only the best vineyard in the region, two of their most sought after red wines being Romanée-Conti and La Tâche, both of which are monopole holdings and frequently amongst the best offerings in Burgundy.
Apart from Romanée-Conti and La Tâche, DRC also produces four other Grand Cru wines from Vosne-Romanée at ultra-limited quantity each year: Romanée St-Vivant Grand Cru (approx. 1,500 cases/year), Richebourg Grand Cru (approx. 1,000 cases/year), Échezeaux Grand Cru (approx. 1,340 cases/year) and Grand Échezeau Grand Cru (approx. 1,150 cases/year).
The style of the DRC wines is rich, intense, silky, transparent and quite light on the aromatic palate with more red than dark nuances. The use of whole clusters gives a very rich aromatic profile, and a very high complexity as the wine ages. All the wines are very reflective of the terroir, and the difference in terroir is very clear even when the wines are very young and powerful. Domaine de la Romanée-Conti normally use 100% new oak on the wines.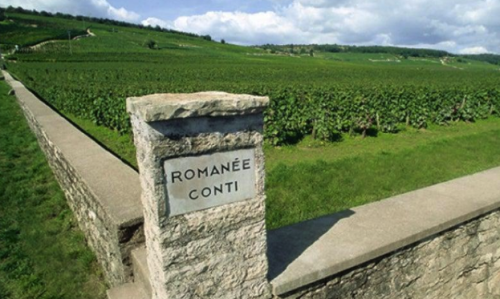 There are no products matching the selection.