Philipponnat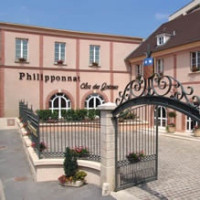 About Philipponnat
A true hidden gem is something of a rarity in a region subject to so much attention, but we believe Philipponnat has been consistently overlooked by the market in favour of other names in Champagne.
Boasting a heritage spanning almost 500 years, the Philipponnat family has been cultivating vines in the region of Aÿ as early as 1522 and count the Court of Louis XIV, Magistrates and Royal Mayors of Aÿ as its loyal patrons amongst many others.
The Grand Blanc is made from 100% Chardonnay sourced exclusively from Premier and Grand Cru plots located in the Côte des Blancs and the village of Verzy. Aged between 7 to 9 years, the 2010 vintage was dosed "Extra Brut" just like the legendary 2008 vintage to preserve its original purity and distinction.